After waiting for such a long time as to what Infinix has under their sleeves concerning its next biggest smartphone, well, they finally took the veils off it, and today we have it, the Infinix Zero 8.
Now before we begin dissecting this phone apart, just so you know, the Infinix Zero 8 is a successor to its last year's model, the Zero 6, and also the latest iteration from Infinix to its "flagship branded" Zero smartphone lineups.
Now from the very first inception of the Infinix Zero phones which started off with the Infinix Zero X506 way back in 2014, these set of smartphones have always been branded and marketed as Infinix top tier and maybe flagship phones when compared to other Infinix phones that are released within a year.
So this simply means that whenever there is news or rumors of a new Infinix Zero phone in the horizon, we should be expecting something very different (both in specs and in design) from all other Infinix smartphones like the Hot, Note and Smart series.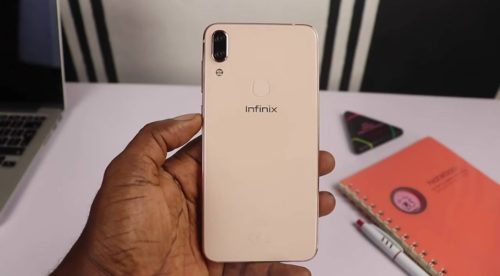 So the question is, does this year's Zero phone model deliver on those promises made by Infinix as regards to its Zero phone lineup?
Well, let's find out. But please take note that this is just an unboxing and first impressions review of the smartphone in question, so we're just gonna be scratching on the surface of things, and wouldn't be going deep into the details of the smartphone. We'll do that by the time the full review is out.
But for now, here is the next big smartphone reveal that you all have been waiting for, the Infinix Zero 8 in its full flesh and glory..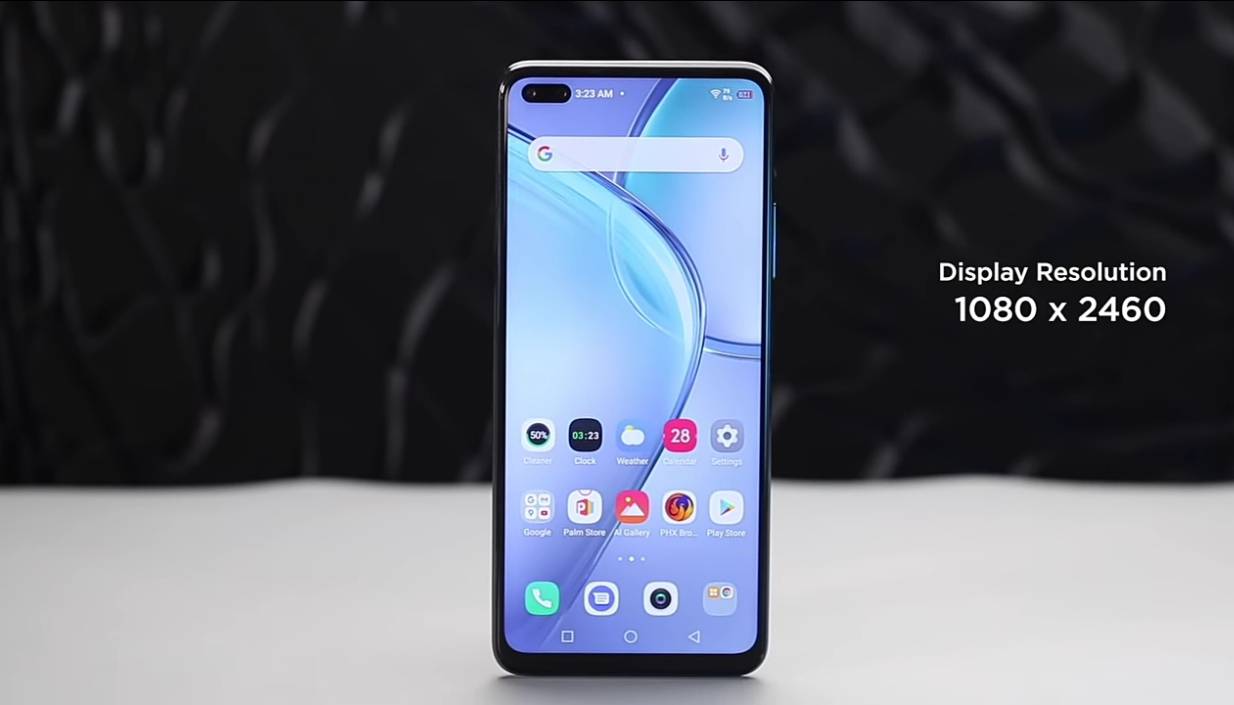 Infinix Zero 8 Quick Specifications and Features
6.85 Inches 90Hz IPS LCD Full HD+ display.
64MP Main + 8MP Ultrawide + 2MP Depth + 2MP Macro rear cameras.
48MP Main + 8MP Ultrawide front facing cameras.
Mediatek Helio G90T processor.
8GB RAM + 128GB Storage (expandable).
4500mAh battery + 33W Fast charging.
USB 2.0 Type-C reversible connector.
Android 10 + XOS 7.0 Dolphin UI.
DESIGN & DISPLAY
In terms of design, well, what more can i say, to me, the Infinix Zero 8 basically looks and feels like every other midrange smartphone out there, with the only exception being that it has this entirely different kind of camera module design.
I mean in a world and at a time when every other smartphone manufacturer out there are shipping their phones with this crazy looking huge rectangular, in some cases square shaped camera bumps, the Infinix Zero 8 went instead for a diamond shaped one.
There is absolutely nothing special about it though, I'm just pointing it out since it is the first of its kind that we have ever seen on an Infinix phone.
Aside from the camera module, the body of the Zero 8 is made from plastic (polycarbonate) just as everyone expected, but personally, i will say that this is rather disappointing for me than it is pleasing to others.
Reason being that from time immemorial and like i already emphasized before, the Zero lineups have always been envisioned, branded and sold as Infinix top tier smartphones from year to year. And that simply means that they always ship with different build materials and design from other all Infinix phones that are released within that year.
Here's an example, in 2014, Infinix launched its first Zero phone with a glass body, cool right? Then the Zero 2 came later in 2015 not with glass this time, or plastic or even metal, but with an entirely different material called Kevlar.
And then we had another glass build on the Zero 3 after it, the Zero 4 and 5 gave us beautiful premium looking and sturdy aluminium builds, then came the Zero 6 from last year, wielding a well thought out designed and polished glass build with an "unspecified version" of Gorilla glass protection on both sides, one that will definitely make you mistake the phone for an iPhone if the Infinix branding on it was removed.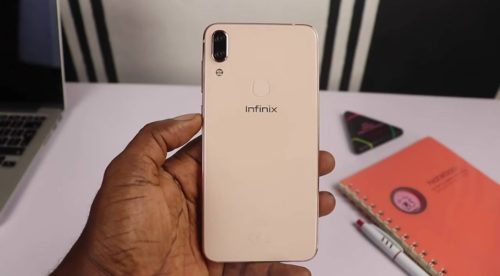 So why giving us plastic on the Zero 8?
Personally I'm not against smartphones shipping with plastic or polycarbonate materials on them, I mean, if a company like Samsung can ship a thousand dollar smartphone with plastic on it, and then walk around freely, then why can't Infinix, a sub $299 smartphone company do same and also walk around freely?
Read Also – 5 reasons why you have to avoid the vanilla Samsung Galaxy Note 20 at all cost.
But we just have to tell ourselves the truth. Even competing brands within the same price range such as the Xiaomi Redmi Note series and even the Realme 6 Pro all shipped with glass designs and even added Gorilla Glass 5 protection on them, so Infinix doesn't have any excuse for not doing same too on the Zero 8. Don't tell me they were trying to save cost.
The plastic build aside, the Infinix Zero 8 measures 168.7mm in height, 76.1mm in width, and 9.1mm in thickness, while weighing a hefty and finger aching 205g in weight.
With dimensions such as these, we wouldn't say that the Infinix Zero 8 is a comfortable phone to hold or make use of with one hand, but it will sure do look compact to those who are still overwhelmed and are living in fear cause of the humongous size of the Note 7 before it.
Taking a stroll round the rest of the body, you will see that there is nothing at the top of the phone, at the right side of it is where you'll find your volume rockers and a power button that also acts as the fingerprint reader.
Then on the left side you'll find a three-in-one tray that houses two nano sim cards and one micro-SD card, which means that the Infinix Zero 8 128GB storage can be further upgraded up to an additional 500GB via a micro-SD card.
Moving to the bottom of the phone, you'll find a mono speaker grill (sad thing it isn't dual like on the Note 7), a USB Type-C charging port that supports up to 33W fast charging, a tiny microphone hole, and the good old 3.5mm headphones jack.
Then flipping the phone over to its front side and the first thing you'll be greeted with is the mean staring and enormous 6.85 Inches Full HD+ display that supports up to 90Hz screen refresh rate.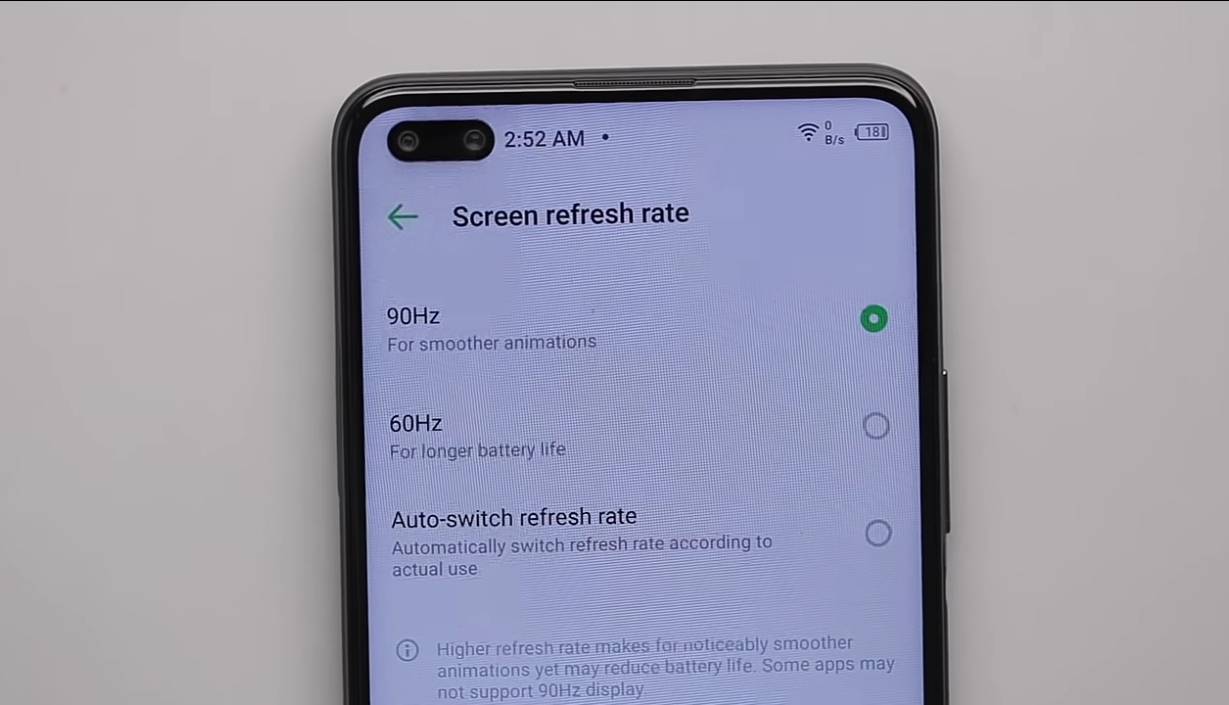 With display spec such as these, personally i will say that the Infinix Zero 8 is simply here to correct the eyesore of a mistake that was made on the Note 7.
I mean, the Note 7 smartphone that was launched a couple of months back was branded and heavily marketed as a gaming centric smartphone with one of the biggest displays that we have ever come to see on an Infinix smartphone, an elephant sized 6.9 Inches panel.
But guess what they did with all that display. First the resolution was clocked at 720p (HD+), there was no high refresh rate on it, and it was a generic IPS LCD panel, the same one we've been used to seeing on other low tier Infinix devices like the Hot and S series. So what then makes it a gaming smartphone?
Imagine holding a phone with a display as large as that of the Note 7 and the resolution clocked at 720p, I mean, you can literally stand miles away from the phone, and still pick out the individual pixels with your naked eyes. That is how worse the Infinix Note 7's display is.
So like i said earlier, with the Zero 8, personally i feel that Infinix is using this phone as a way of correcting the mistakes that was made on the Note 7's display.
Though the Zero 8's screen is still an LCD panel, but i don't see it as something that will make anyone who wants to get the phone not to go for it.
So in conclusion, if you asked that i rate the Infinix Zero 8 in terms of its design and display, i will give it a rough 7 out of 10.
HARDWARE AND SOFTWARE
Now this is the part where things begin to sound and get really interesting for the Zero 8 smartphone, and one which a lot of fans out there, including me, have been asking from Infinix for a very long time now.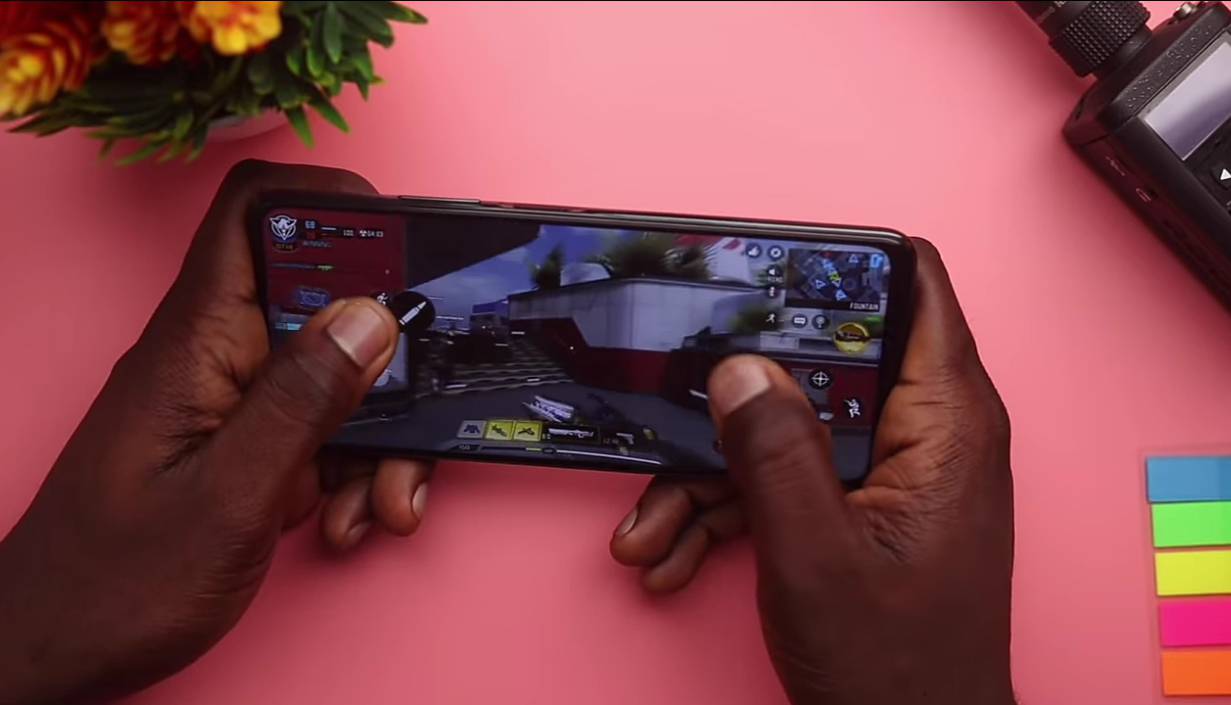 And what is it?
Finally, Infinix is giving us something that can confidently go head to head with similar smartphones from competing brands such as the Xiaomi Redmi Note series and even some offerings from Realme and Oppo.
Weilding Mediatek's gaming optimized Helio G90T processor that is paired to an 8GB of RAM size and 128GB storage combo that can further be expanded via its micro-SD card slot, we can brag that the Infinix Zero 8 is a smartphone that will absentmindedly chew through any task one might think of throwing at it, be it playing heavy graphics and RAM demanding games, or multitasking through various apps at the same time, streaming music, movies, etc, the Zero 8 will do all these, without breaking a sweat.
On a serious note, if you know what type of chipset the Helio G90T is, or have used some smartphones that have it running on them like the Xiaomi Redmi Note 8 Pro from last year, then you should know by now that it is just one step behind the likes of the Dimensity offerings from same Mediatek, and maybe just a couple of steps behind Snapdragon's 865 flagship offerings. So when it comes to performance, the Infinix Zero 8 is a force to be reckoned with.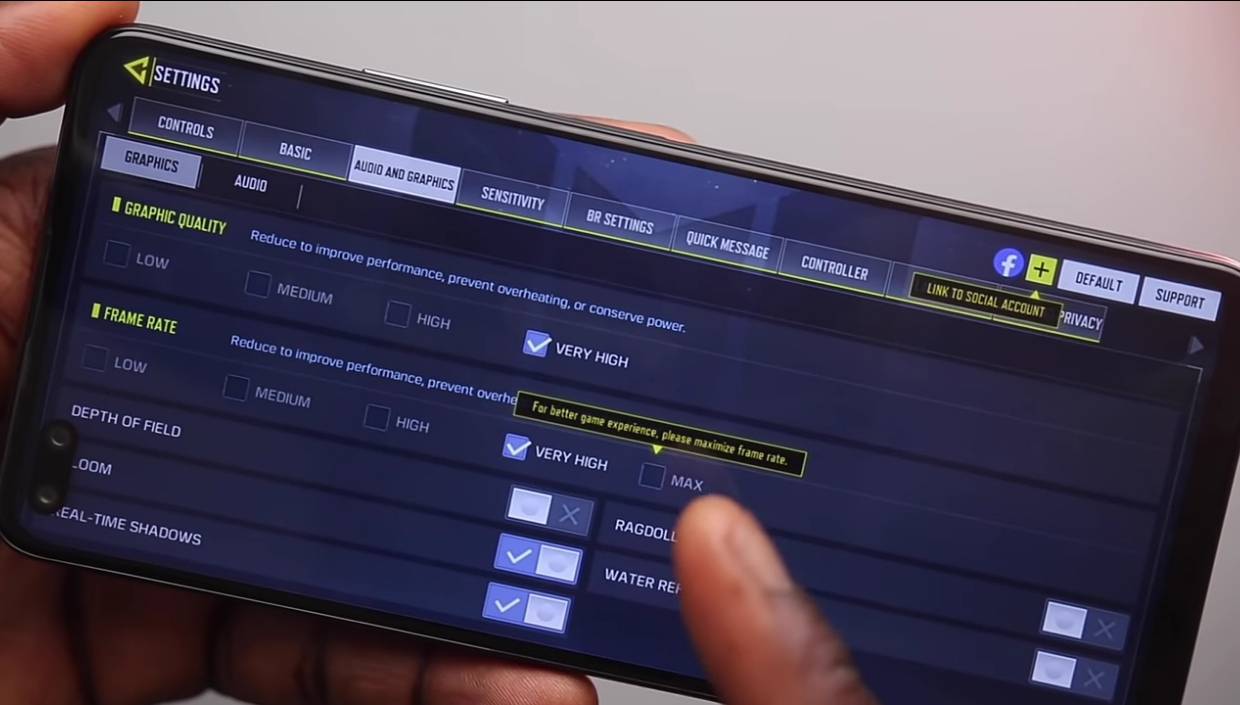 Read Also – Mediatek Processor Lineups (Everything you need to know about how mediatek groups its processors, and how each group differ from the other).
Then when you bring its 90Hz screen refresh rate into the mix, you know what that means, a smooth, sleeky and unrivaled gaming performance that might even leave you who is the player behind.
In terms of software, the Zero 8 boots android 10 out of the box, one which is garnished with Infinix proprietary custom UI, XOS 7.0 Dolphin UI.
Read Also
▪ Infinix XOS 6 Dolphin review – Everything you need to know about the latest version of Infinix proprietary custom UI.
▪ Infinix XOS UI vs Google's androidOne OS – Their strenght and weaknesses.
▪ Stock android vs custom UI – 5 reasons why you need to choose one over the other.
If you've been a long time user of Infinix phones before now, and you're already accustomed to its XOS UI, then this new version shouldn't look strange to you, as they only made subtle changes just here and there.
But damn, this phone is packing one hell of a truckload of bloatware apps, scattered all over the place, both on the home screen and inside its app drawer.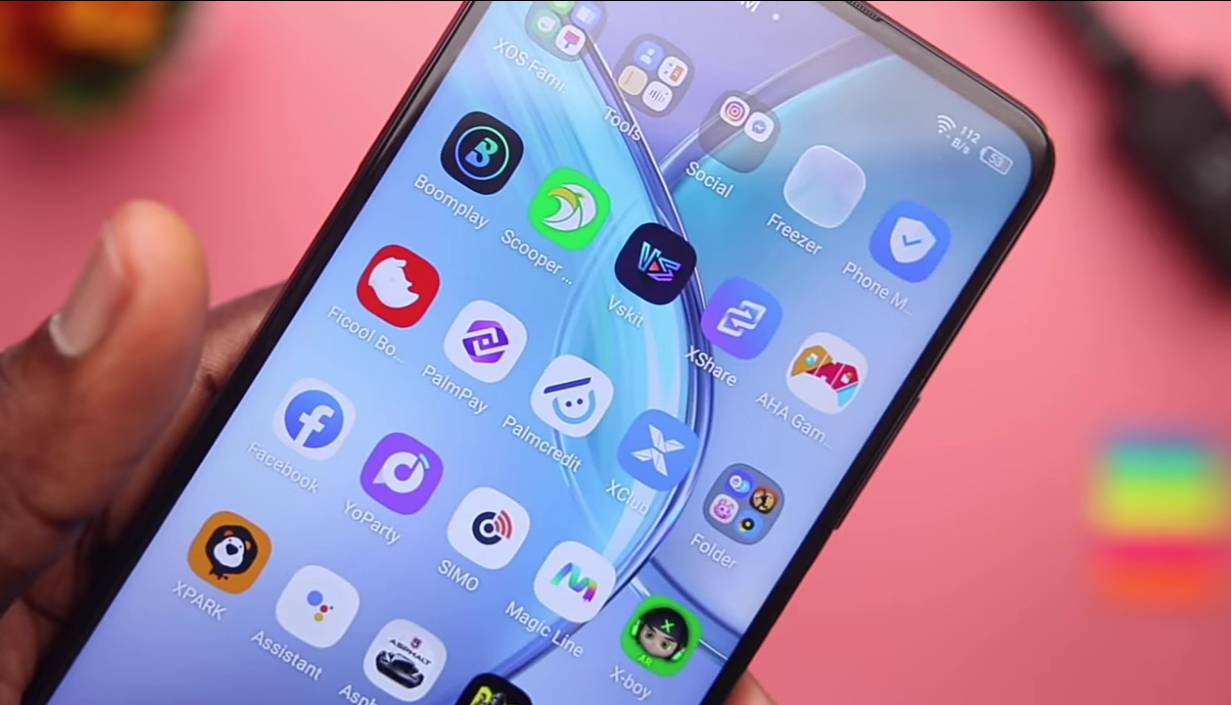 But it's a good thing you can uninstall most of them, and for those which can't be uninstalled, you can simply disable them so they don't show up anywhere on your home screen, or in the app drawer.
Doing all these will take you roughly ten to thirty minutes of your time, but trust me, it's definitely worth it.
So in conclusion, if you ask that I'd rate the Zero 8 in terms of its hardware performance and software, i will say its a 10 out of 10 for the hardware, and maybe somewhere just around 5/10 for its software, cause of its many bloatware apps that requires additional time to get rid of them.
INFINIX ZERO 8 FIRST IMPRESSIONS – CAMERAS
So just the same way it was in the leaks, the Infinix Zero 8 is packing a quad camera setup on its back, and another dual setup on the front that is housed in a pill shaped hole punch cutout.
On the back you're getting a 64MP main lens which has now become the norm for all midrange phones within its price range. Then you also get a supporting 8MP ultrawide lens, another 2MP lens is also present for depth sensing, and one last 2MP lens for close-up macro shots.
Then on the front is a pretty large and impressive 48MP main lens and a supporting 8MP ultrawide.
Putting all these together simply means that the Infinix Zero 8 will leave you not wanting more when it comes to camera prowess.
And in terms of features, the Zero 8 can shoot up to 4K resolution videos at 30fps for both the front and back cameras, it can do super slow motion video recording at a time freezing 960fps just like what you'd get on the Samsung Galaxy S and Note devices, and it even has a Pro mode.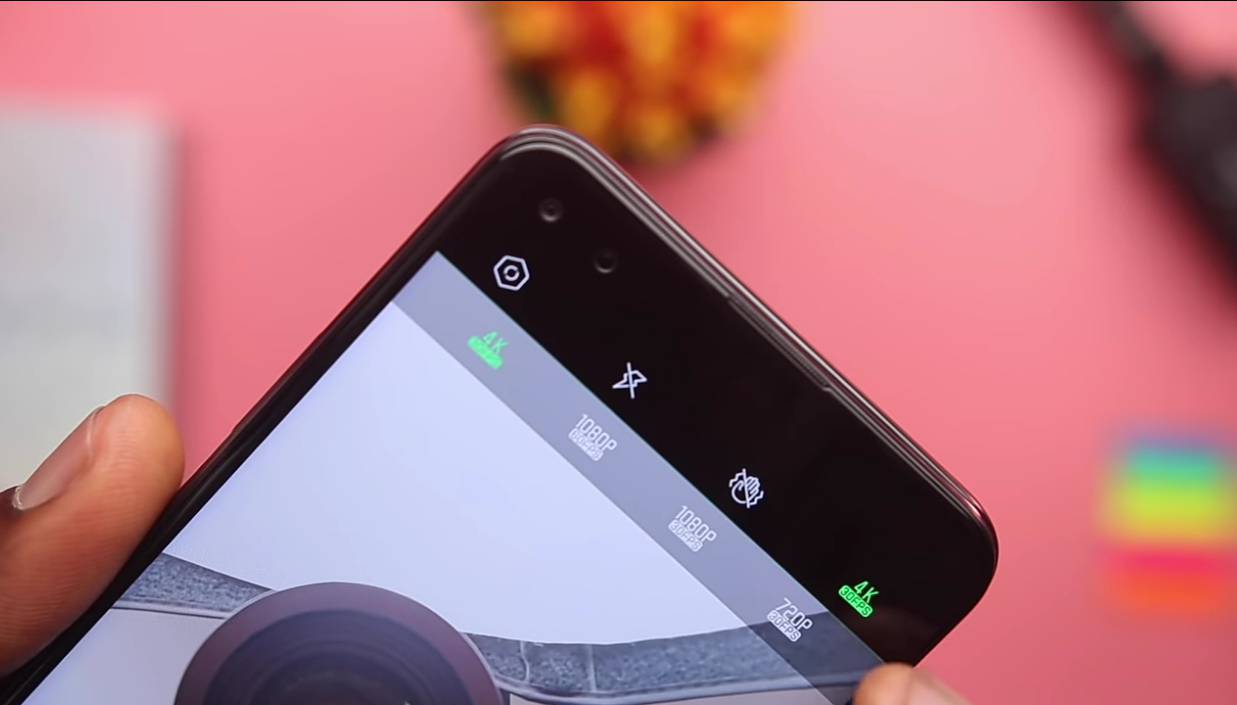 Now tell me, what more could one ever ask for?
BATTERY AND POWER
Powering the Zero 8 is a 4500mAh battery that supports up to 33W superfast charging via a USB 2.0 Type-C port. Although we expected more in terms of battery size, at least nothing less than 5000mAh, but i still think the 4500mAh on it is still more than enough for whatever job you will want to use the phone for.
The battery should be able to get you through the day with enough juice left to take you into the next day on moderate usage, but for those who are chronic gamers and will be getting the Zero 8 for the sole purpose of playing games, then you might be needing to recharge the phone every night as what might be left might not carry you into next day.
And speaking of charging, the Infinix Zero 8 should be able to refill at least up to 50% of its depleted battery within just 30 mins of charging.
PRICING
As at the time of writing this article, the Infinix Zero 8 is not officially out in stores yet, so we don't have any word concerning what the pricing will be like, but we're pretty sure there is no way it is going to cross the 115,000 – 120,000 NGN price bracket.
So until then, this is everything you need to know and our official hands-on and first impressions of the Infinix Zero 8 smartphone.
Left to me, i will say that the phone is one that checks the most crucial boxes for a midrange gaming smartphone. Boxes such as having a 90Hz refresh rate, the Mediatek Helio G90T processor that it comes with, etc, while making a few compromises here and there like the absence of a glass build and OLED display as well, but the advantages outweigh its disadvantages with a long stroll ahead.
So back to our question, did the Zero 8 deliver on the promises made by Infinix as regards to what the Zero phones represents?
Yes it does..
---
Read Also
▪ Infinix S5 review.
▪ How to enable and make use of android 10 dark mode on all non-supported Infinix phone.
▪ The sad truth no one will tell you about android 10 update for Infinix S4 and Hot 8 smartphones.
Image Credits: Fisayo Fosudo (YouTube)