Infinix App Freezer – What Is It?
The App Freezer is an extremely useful tool that comes pre-installed on Infinix smartphones running on Infinix proprietary XOS 2.1 Chameleon UI or higher.
And just as the name is pronounced "App Freezer", it is one nifty tool that Infinix uses to free up some RAM space on your phone by "letting you freeze" apps that you don't make use of all the time.
When these apps are in their frozen state, they act like they weren't even installed on the phone in the first place.
You won't receive notifications from them, neither will they even show up in your phone's app drawer, until unfrozen. This is more like another way of disabling unused apps on your phone.
By freezing apps on your phone, you'll be able to free up some substantial amount of RAM on your phone since those apps aren't running at all, not even secretly in the background, and maybe some battery juice as well, because the fewer apps that are installed and running on your phone, the lesser amount of power they'll require.
So you see, you have nothing to lose here. It's purely a win-win situation.
Now having known what the app freezer feature is, what it does and how it works on our Infinix phones, how do we actually get to make use of it on our smartphones?
Well, that one is quite simple and straightforward as well, just follow the steps below.
Read Also: How to find and restore lost app freezer icon on your infinix phones in 2mins.
How to setup & make use of app freezer feature on your Infinix phones
Step One
First of all, if you're making use of a third-party launcher on your Infinix phone, you'll have to switch back to the default XOS launcher that came with your phone. This is the only launcher that gives you access to use the app freezer feature.
Read Also: Infinix XOS 7 Dolphin review – Everything you should know about Infinix's latest proprietary custom UI.
Step Two
When you've switched back to Infinix's default XOS launcher, now swipe through your phone's home screens and you should see the "Freezer" icon on one of them.
Step Three
When you've found it, tap on the "+" icon that says "Add" to select and add whatever apps that you don't use often to the freezer.
When you're done selecting the apps, simply tap the button that says "Ok" on your phone's screen to confirm the selection, and that is all. You have successfully added your most unused apps to your phone's app freezer, thereby freeing up RAM space on the said smartphone, and maybe a little amount of battery life as well.
How to unfreeze apps and even make use of apps without unfreezing them
After freezing up those apps that you don't make use of very often, you can as well unfreeze them to use again if the need arises, and you can even make use of apps without actually unfreezing them.
To use apps without unfreezing them, simply go back to the app freezer's folder, and from the list of frozen apps shown to you, simply tap on anyone that you want to make use of, and the app will be opened and running, while still being frozen.
But to actually unfreeze an app, you have to tap and hold that app's icon from the app freezer folder, and a pop-up will be shown to you asking you if you want to unfreeze the said app, simply tap "Ok" and the app will be unfrozen immediately.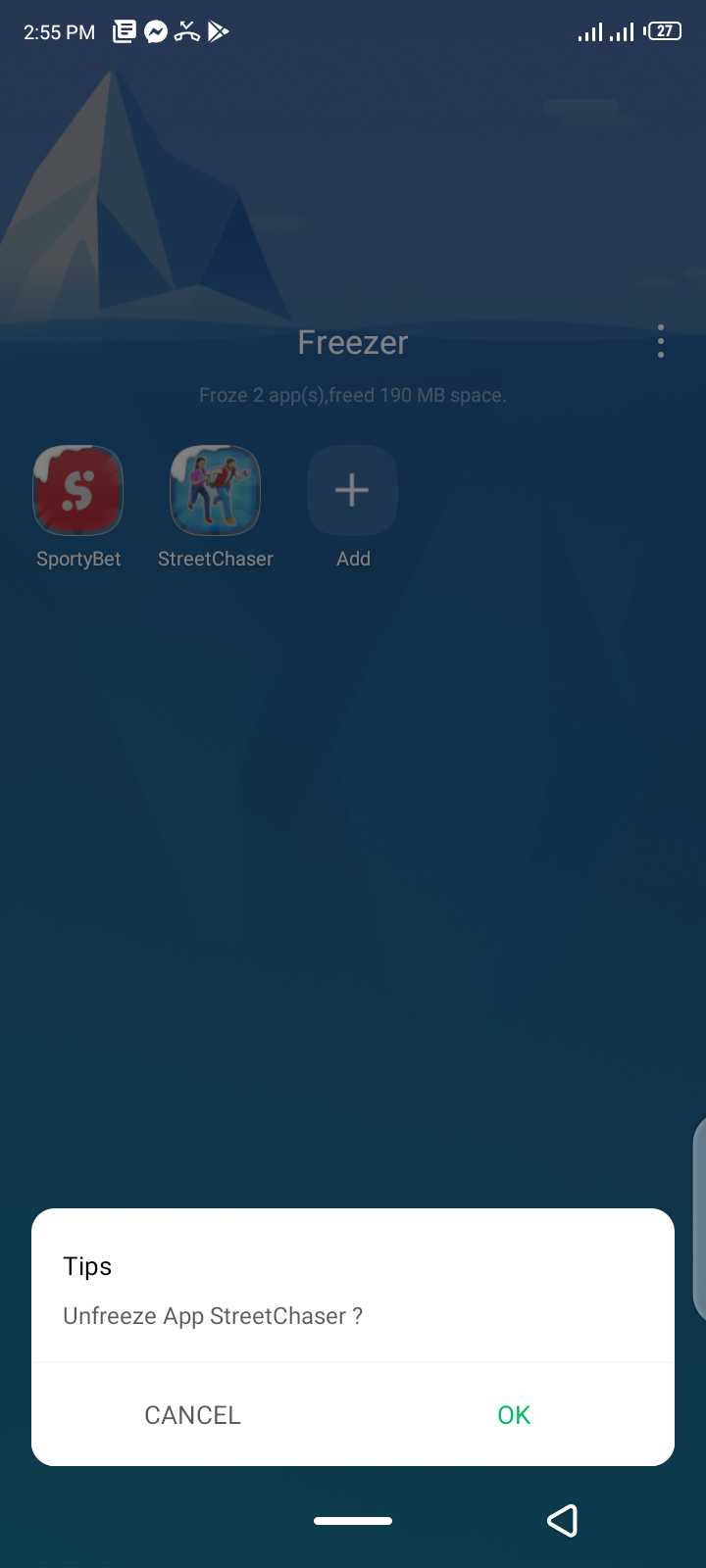 Aside from unfreezing apps individually, you can also unfreeze multiple apps at once, and to do so, simply tap on the "vertical three-dot icon" located at the far right-hand side of your phone's screen and a pop-up will be shown to you with the label "Unfreeze multiple apps".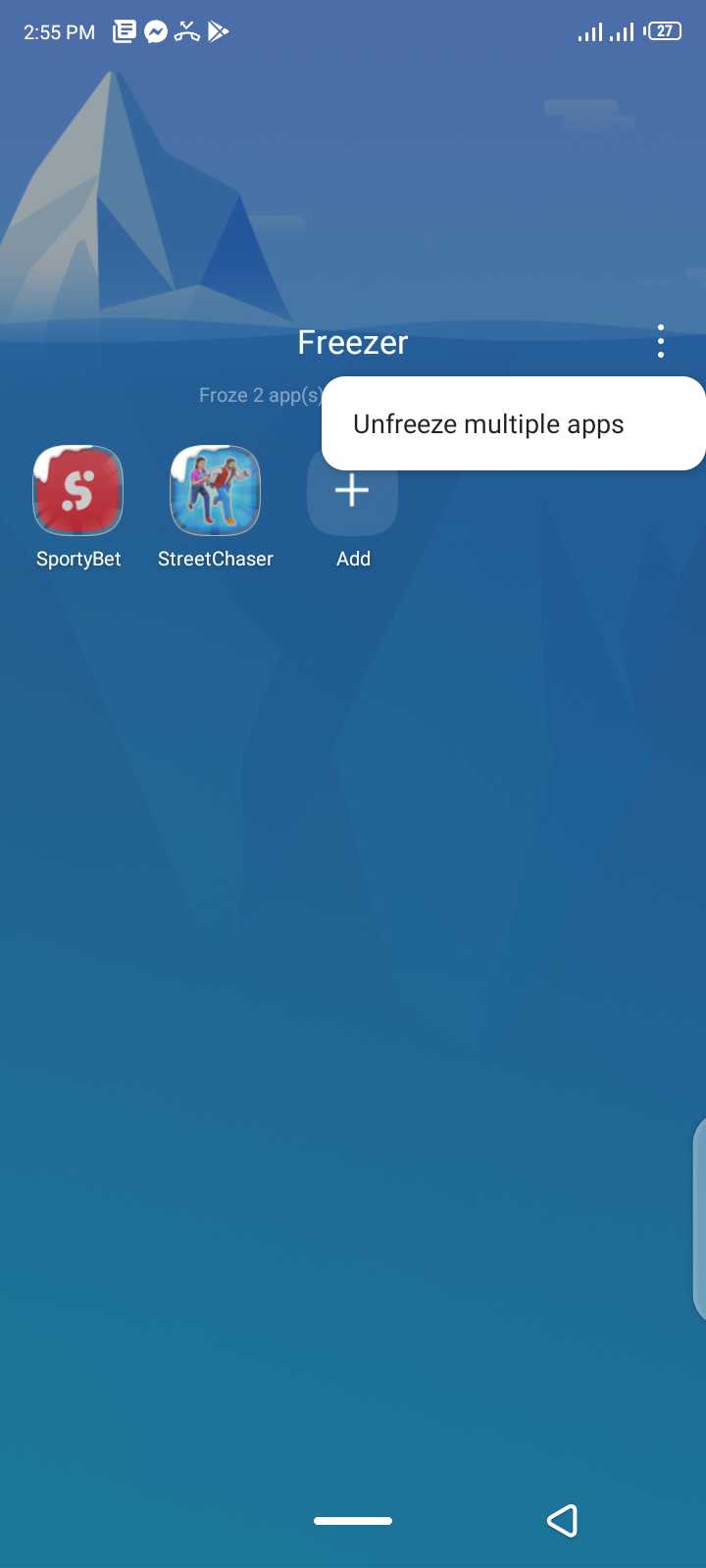 Simply tap on it and you'll be given the option to select the apps you want to unfreeze at once. Select them, press the "Ok" button and that is it. All the apps you selected will be unfrozen and once again, will continue to work as they normally would.

And that wraps it up for today on the topic of the Infinix app freezer and what it does, as well as how to make use of it on your Infinix smartphones.
Let us know in the comments box below if this worked for you, and kindly give this article a thumbs up by sharing it if you found it helpful, and as always, I'll see you all tomorrow, #Peace Out.
---
Read Also
▪ Infinix Xhide: How to make use of Infinix's most advanced app hide feature.
▪ Infinix XManager app, the only phone manager app you'll ever need on your Infinix phone.
▪ Infinix XClub forum, how to join the party on Infinix largest online users forum.