Is there a setting to turn on dark mode on Infinix smartphones running on android 9.0 Pie, with XOS 5.0 Cheetah UI and above?
How do i turn on dark mode setting on my Infinix S4, Infinix Note 6, Infinix Hot 8, Infinix Smart 3 & Smart 3 Plus, Infinix Smart 4, and the Infinix S5?
These phones are all running on android pie with the latest version of XOS Cheetah, why can't i still find and enable dark mode on these smartphones?
Well..
These are the numerous questions that keeps popping up on both my email and comments box. Seems everyone has literally gone apesh*t about this new dark mode thing, and they're literally scared of not having it on their smartphones, especially the Infinix folks.. "laughs in Xiaomi Redmi Note 8".
So to answer those numerous questions popping up on both my phone's and laptop screen, let us start first by letting people know what this crazy dark mode is, and what it is all about.
Jump straight to how to enable dark mode on Infinix phones..
So.. What is even dark mode?
Dark mode just as the name implies, is simply a setting on android smartphones, which when activated, instantly transforms your phone's theme color from light colors, to shades of dark, or in some cases, pitch black. Talmbout the Samsung Galaxy smartphones.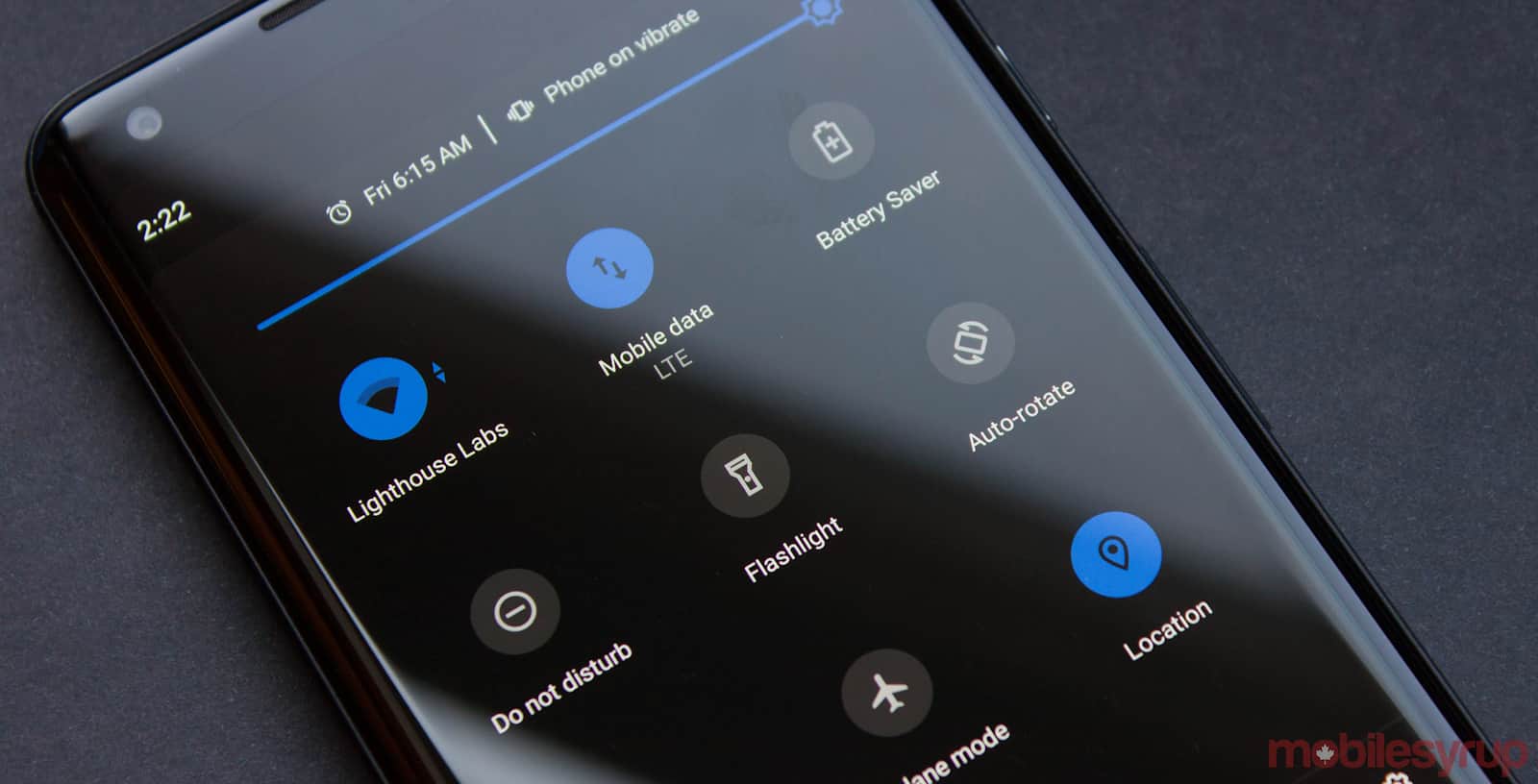 This is good, especially while making use of your smartphones in very dark environments, or at night, and even for people who are very sensitive to bright lights.
So dark mode helps to stop all those bright lights coming from your smartphone's glowing display, from getting into your eyes.
Now, dark mode was first seen as a gimmicky feature during the days of the beta testing of android 9 pie and it was only limited to the Pixel devices as of them.
For some best reasons best known to Google, this life saving feature, never made it to the final release of android pie. But even at that, third party smartphone manufacturers took it upon themselves, and started building the dark mode feature, into their custom UI.
Samsung were among the first persons to jump into this band wagon with the release of One UI 1.0, which was based on android pie, then we had the likes of Huawei, Xiaomi, OnePlus, etc.
But good news is that, Dark mode is no longer limited to just those few aforementioned smartphones anymore, as Google has thought it wise to include it as a native android feature, with the release of this year's current android 10.
So if you own any of these new smartphones that are running on android 10, or if your phone manufacturer has been kind enough to send out android 10 update to your smartphone, then you should probably see a toggle to turn on dark mode on your android phone.
But now let's talk about Dark mode and Infinix.
Read Also – How to enable dark mode on all non-android 10 running Tecno smartphones.
Is there a setting to turn on dark mode on Infinix smartphones running on android 9.0 Pie and lesser versions?
The answer is a capital NO..
So up until this time, Infinix hasn't thought it'd be nice to include a dark mode toggle into their custom XOS UI, even when all other smartphone manufacturers are well into it, even before the release of android 10.
Instead, what they did was to make the overall UI of their new XOS 5.0 Cheetah and above, to have this dark tint added to it in some selected places, making someone who looks at the phone for the first time, think it was set to dark mode.
For example, when you pull down the notifications drawer, you'll notice the drawer's background color itself is pitch black, while the UI icon elements are green in color.
So does it mean there is no way that one can get dark mode enabled on these new Infinix smartphones such as the Infinix S4, the Infinix Note 6, the Hot 8, S5, Smart 3 and Smart 3 Plus, and even the Smart 4?
Well, there are two ways to that answer. The first one is "Yes", you can still enjoy dark mode on your Infinix smartphone even when XOS doesn't natively support the feature,
and the second answer is "No", because the steps that I'll be showing you today, is more like a "hit and miss" feature, and it doesn't give your phone that overall dark mode look, as it only works for some selected apps such as Google Chrome, the Google Play Store, and so on and so forth.
So if you know that your life solely depends on this dark mode feature, and you just want to give it a try to know how it feels having and making use of it on your smartphone, then what are we waiting for then? here's how to enable dark mode on your Infinix phone, running on android 9.0 Pie, and XOS 5.0 Cheetah and above. #Enjoy…
UPDATE: With the launch of the new Infinix S5 Pro and Note 7 smartphones, both coming with Android 10™ software out of the box, Infinix has has included dark mode as a native feature into its new XOS 6 Dolphin UI, and here's how to get it activated.
How to enable dark mode on new Infinix phones running Android 10™ + XOS 6 Dolphin UI and above

.
On your Infinix phone with android 10™ running on it, pull down your notifications tray from the top of your phone to reveal your quick setting toggles.
From your quick setting toggles, locate the one that is labelled as "Dark mode" and click on it.
Immediately, your phone will switch from its light theme, to dark theme..

#Cheers..
Alright those are the steps for activating dark mode on Infinix phones running android 10™, now let's see how we can enable it for non-android 10™ running Infinix smartphones.
How to enable and use dark mode on non-android 10 running Infinix smartphones.
Now before we get started, like i said, this method is mostly a "hit and miss" thing, that means that it might not get to work at all times, and even at that, it only works for selected apps, and doesn't literally change your overall smartphone UI to a dark theme.
So you should only proceed if dark mode is so important to you, or if you're just to eager to try it out at least for once, and just can't wait for when Infinix will start shipping phones with android 10 by next year.
But don't be scared, it doesn't harm your phone in any way, it's just a simple app that can be installed from Google Play Store, and also can be uninstalled when you feel like you don't have any use for it any longer.
So without further ado, here are the steps to setup and enable dark mode on your Infinix smartphones.
Go to Google Play Store and download the "

Dark mode

" app, or you can follow this link right here.. "Download Dark Mode App"
When you're done downloading, open it and give it access to the necessary permissions which it will ask you for.
When you've done that, you should see three toggles that say "Day mode", "Night mode", and "Auto" respectively.
I bet you already know what those toggles stand for. Day mode switches your phone to its default mode, while night mode is used for going into dark mode, and then auto, well you already know what that means.
And then in addition to that, you should see a dialog button that tells you what mode that your phone is currently running on, and gives you an option to click on it for more information.
Now you can click on that dialog button, and select the option that says "Supported apps", in order to see all the apps that the dark mode app currently supports.
So after you've done all that, you can go ahead to open some of the apps that the app says it currently supports, to see if they are really working, most especially, Google Chrome.
If it works for you, fine..

#Cheers..

But if it doesn't work, well.. I'm out. You can just go ahead and uninstall it, the same way you installed it.
Alright guys, so that's just the only way that i can think of for now, in enabling dark mode on your Infinix smartphones that are running on android 9.0 Pie and lesser versions.
Don't forget to give us a thumbs up by sharing this post if you enjoyed reading it, and as always, I'll see you all tomorrow, #Peace Out…
---
#Cheers…emmanuelGodwin
Read Also
• New ways to hide apps on Infinix phones running XOS 5.0 Cheetah & above.
• Infinix S4 tips and tricks.
• Infinix S5 tips and tricks.
• Infinix Hot 8 tips and tricks.
• List of Infinix phones that might be getting android 10 update in 2020.