Pros
Very pleasing and modern design.
Large 6.6 Inches display with reduced notch (water drop).
Triple rear cameras.
Large 5000mAh battery.
4G LTE on all models.
Very affordable prices.
Cons
No glass body
No USB Type-C charging port
No fast charging enabled for the large battery.
Display resolution is still locked at 720p
So the Infinix Hot 8 is here guys, and let me quickly say this, that this is one phone that I'm having mixed feelings about.
I mean in a second, I'm happy and excited about this smart phone, I'm happy that Infinix is finally getting their sh*ts together when it comes to the kind of specs and design that we're used to seeing on the Hot series.
And the other second, I'm a kind of not too excited (i don't want to use the word "disappointed"), that this phone launched rather too early. I mean even if they knew that they goofed with the Hot 7 series as of earlier this year, yes they really fucked up big time when it comes to the Hot 7 and Hot 7 Pro.
I remembered writing a separate article as to the "7 reasons why you mustn't buy the Hot 7", but that article was later taken down, due to some reasons best known to me.
So even if they knew that they fucked up big time with the Hot 7 series, but at least they should have given us that one year break, before releasing another smart phone in the Hot series. Personally i just feel like Infinix is pushing this smart phone to our faces, and wants us to spend money that we're not ready to spend.
But that's just me thinking though. Overally, this new Infinix Hot 8 is the real deal. I mean its got the design, the specs, the camera, battery, and what have you?
So within a couple of minutes, join us today as we unbox and review, the all new Infinix Hot 8 smart phone. #Enjoy
Infinix Hot 8 Review – Design
Dimension:

165 x 76.3 x 8.7 mm

Weight:

179g
Material: Polycarbonate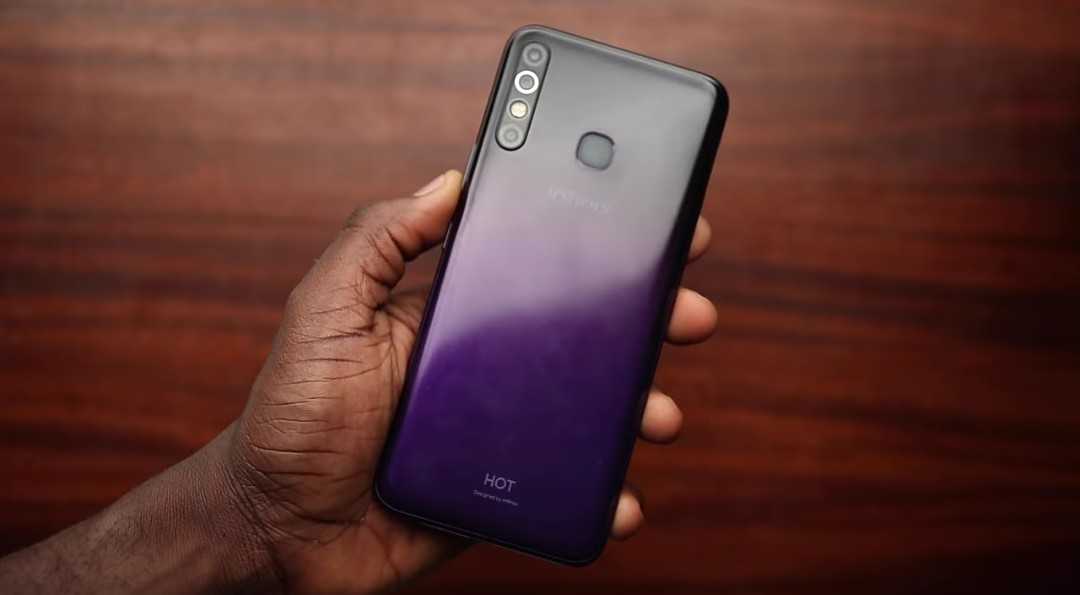 Now when it comes to the design and aesthetics of this phone, we can't help but agree that it is very reminiscent of the "Infinix Hot S4" from few months ago, and even the "Phantom 9" and newly launched Camon 12 series from Tecno. If you haven't read our reviews on these aforementioned phones, you should do so right now.
Read Also – Infinix Hot S4 Review, Tecno Phantom 9 Review
On the back is where you'd find your new triple camera lenses (first on an Infinix Hot device), a fingerprint reader at the upper center part of the phone, directly below it is an Infinix branding, and then a Hot branding at the lower part of the phone.
Comparing it to last year's model, the Infinix Hot 8 appears to be taller, wider, thicker and even heavier, but all those can be forgiven due to its larger 6.52 Inches display, and an ass whooping 5000mAh battery.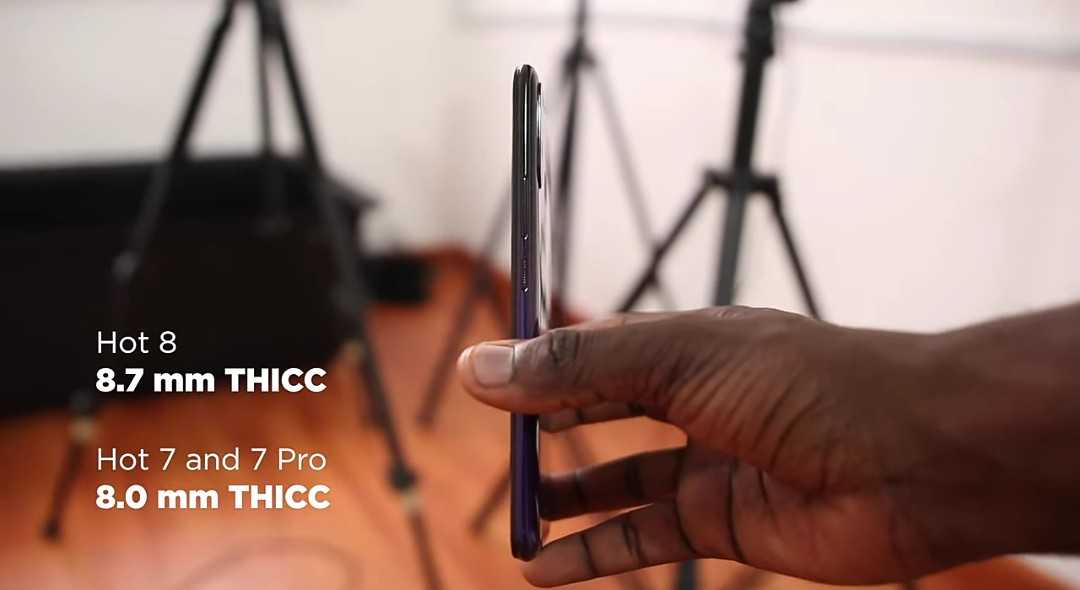 One aspect which although i wasn't really expecting anything new though, but would have been glad if Infinix included it, was making use of a USB-C charging port, and preferably making use of glass for the back of the phone, just the same way they did with the Hot S4.
But that's really not a big deal or a turnoff for me though. The phone itself, still manages to appear premium, simple and sleek like every other midrange to flagship phones out there, even if this thing just costs a mouth watering sum of 32,500 Naira and 36,500 Naira for the 2GB RAM and 4GB RAM versions respectively.
So in terms of design, I'll say that it is an "A-grade" from me, to Infinix. So keep up the good work guys. Now let's move on to the display.
Infinix Hot 8 Review – The Display
Size:

6.6 Inches

Resolution

: 720 x 1600 (HD+)

Type:

IPS LCD capacitive touchscreen
In terms of display, we can say this is the largest you can get on an Infinix device right now. At 6.6 Inches size, it is tall, wide and locked at a resolution of 720p (would have been happier if it was at least Full HD).
So there's nothing really exciting or new about it, save for the fact that the notch has been reduced drastically to a water drop, instead of the iPhone X styled notch that was found on the Hot 7 series, which makes it have a striking resemblance to the Hot S4 once again. Now let's talk about the cameras on this thing. Did i hear somebody say #Cheers?
Infinix Hot 8's Camera – Everything You Need To Know
Back:

13MP (wide), 2MP (Depth sensor), QVGA (Low light sensor)

Front:

8MP

Flash:

Quad Flash
So the Infinix Hot 8 happens to be the first Infinix phone from the regular Hot series (not Hot S series) to launch with triple rear cameras, even though the last one is just a QVGA Low Light sensor. Personally i like the vertical arrangement of the camera lenses at the back, with the flash sitting in-between them, good design choice Infinix.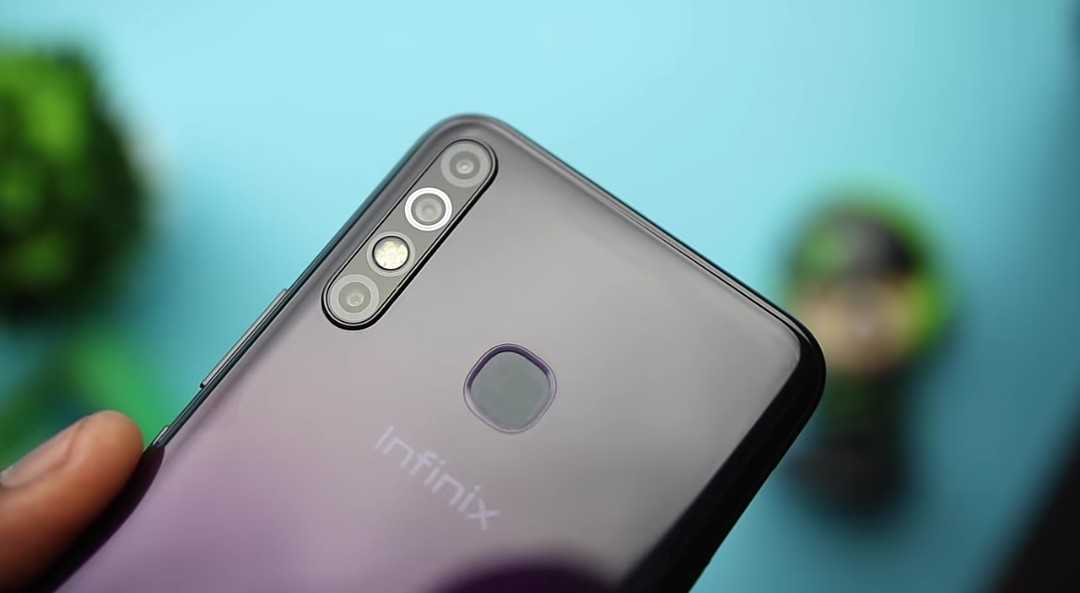 But apart from a very well looking camera lenses arrangement, let's look at what photos taken with these new babies look like on the Infinix Hot 8. And here's what they look like..
---
---
Now after going through the pictures both for the front and back cameras, in my opinion I'll say, the Infinix Hot 8 is an average smart phone, so you shouldn't be expecting anything more than that in terms of pictures quality and all that.
I like for the fact that you can get reasonably sharp and detailed photographs especially for the rear cameras when you are in good lighting condition, but as always, the front camera seems to blow out (overexpose) the background, while trying to focus on the subject, which happens to be your face.
But to cap it all, I'll say that the cameras on the Infinix Hot 8 are pretty good and decent, i mean they're not in anyway bad for a smart phone that costs less than a $100. Alright guys, now let's talk about the software and performance of this thing.
Infinix Hot 8 Review – Performance and Software
RAM and Storage:

2GB + 32GB | 4GB + 64GB

Processor:

Mediatek MT6761 Helio A22 (2GB RAM) – Mediatek MT6762 Helio P22 (4GB RAM)

Android Version:

Android 9.0 Pie

XOS Version:

XOS 5.0 Cheetah
If you've made use of any of the recent Infinix phones that shipped with Android Pie and XOS version 5.0 Cheetah out of the box, then this one shouldn't look anything new or different to you.
It has all the usual that you will find on an Infinix device such as gesture navigation, the new reading mode, smart panel, zero board, etc. So there's really nothing to discuss here.
Read Also
• Two new ways to hide apps on new Infinix phones running XOS 5 Cheetah UI.
• How to lock apps using a pin, password, fingerprint or face unlock on new Infinix phones running XOS 5 Cheetah UI.
• How to activate dark mode on any Infinix phone in 2020.
• Everything you need to know about the new Phone Master app found on new Infinix phones running XOS 5 Cheetah UI.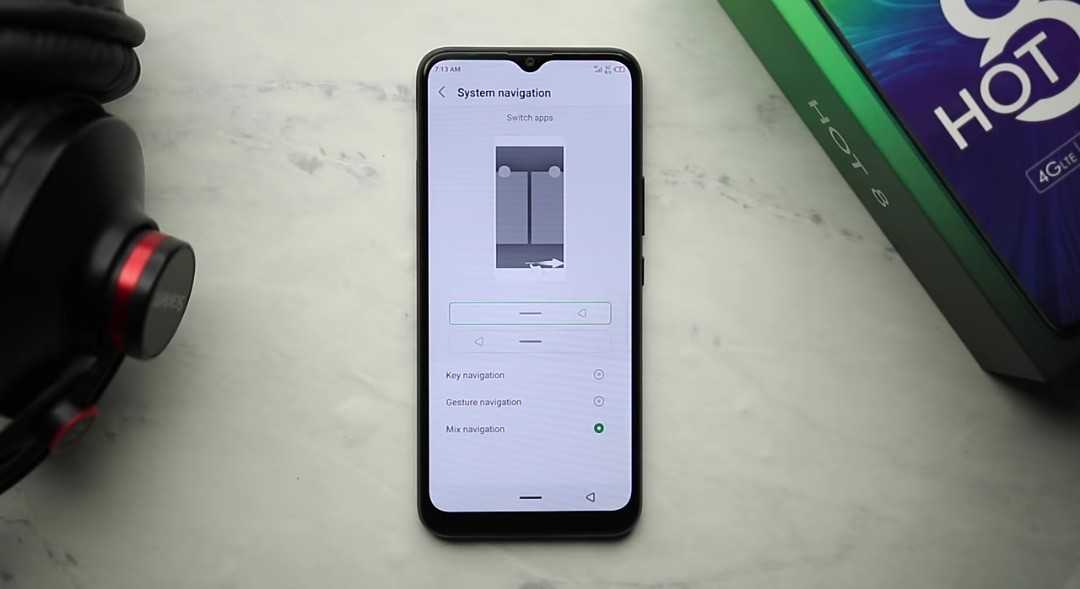 And as for performance, first of all the Infinix Hot 8 is shipping in two different variants, one with a "2GB of RAM + a 32GB of storage", and ships with Mediatek MT6761 Helio A22 processor, while the second one ships with a "4GB of RAM, a 64GB of storage", coupled with a Mediatek MT6762 Helio P22 Processor.
Both are 12nm chipsets, and the one we have here is a 2GB of version. Unlike the earlier devices from the Infinix Hot series that usually come with 1GB of RAM, and has a tendency to start hanging and eventually freeze up after some months of use, this one should be pretty usable in all scenario, such as handling all your day to day task without breaking a sweat.
But one place where we began to experience very heavy lags was when playing very heavy games such as PUBG and Asphalt 9, i mean the phone was practically unusable, but who knows, that may be due to the fact that we're making use of the 2GB RAM version though, maybe the 4GB RAM variant will give a better performance.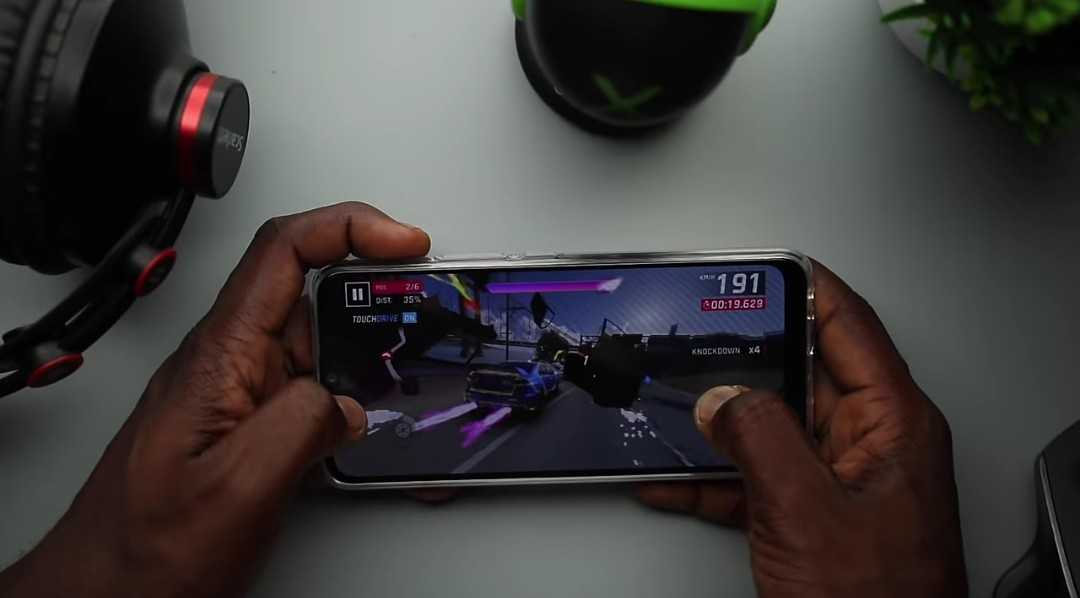 But if you're not in to playing very heavy games, then i don't think you'll ever gonna be having an issue with this phone.
Battery
Size:

5000mAh

Charging port:

microUSB 2.0

Fast Charging support:

No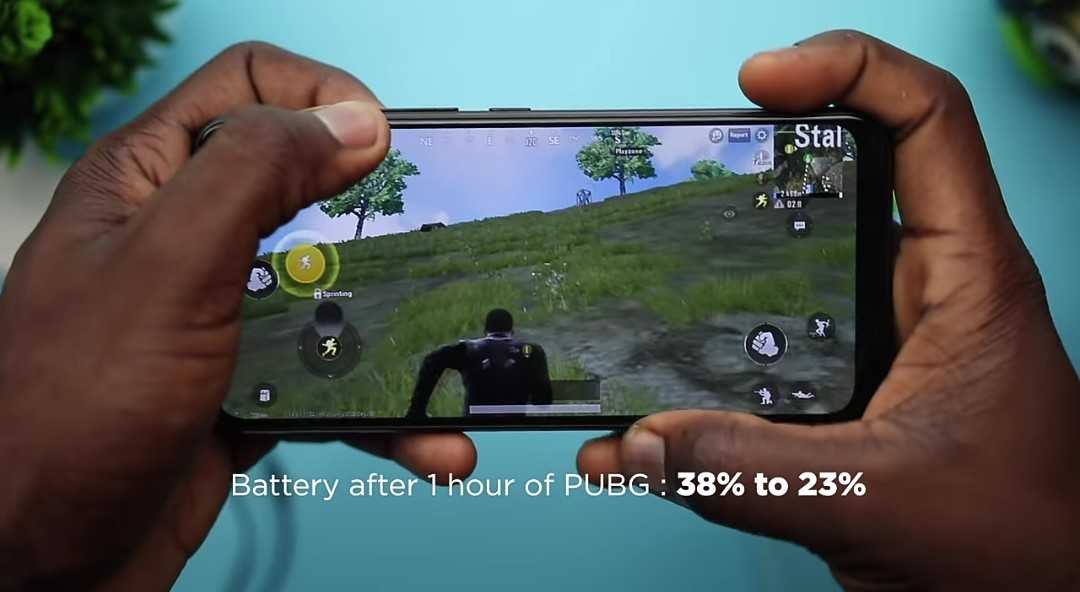 Well, in terms of the power supply on this device, i guess you already know what it is. I mean a 5000mAh power cell on this thing is no child's play right? But if only Infinix were kind enough to have included XCharge support on this thing, to make up for the long hours that it would take to charge this thing, then i would have rated them an "A+".
So it takes approximately 2hrs and 29mins to get this thing up and running from 0 to 100%, but when it eventually gets there, taking it down again to 0% is definitely a 2days job. So when it comes to battery, the Infinix Hot 8 is the real MVP. Now let's talk about the price and other miscellaneous features of this device.
Infinix Hot 8 Price In Nigeria
So like i said earlier, the Hot 8 ships in two variants, one with a 2GB of RAM, and coupled with a 32GB of Storage, and it is currently being sold for 32,500 Naira. While the slightly bigger one a 4GB of RAM and 64GB of Storage, is sold for 36,500 Naira.
So that's it for the Infinix Hot 8, and other new features of the Hot 8 includes;
The re-inclusion of

Dirac stereo speakers

, after they were absent from the Hot 7 models from last year.
4G LTE is now available by default on the two models of the Hot 8, and..
Finally for the Hot series, the Infinix Hot 8 ships with

Bluetooth 5.0

out of the box, which simply means that you can connect up to 5 different Bluetooth enabled devices at once.
So that it guys, and now it's your turn. Tell us what you think about the Infinix Hot 8 smart phone in the comments section below. Don't forget to share this article if you enjoyed reading it, and make sure to be subscribed to our newsletter if you haven't done so, and as always, I'll see you all tomorrow.. #Peace Out
#Cheers…emmanuelGodwin
Read Also
• Infinix Note 6 Review – Not Too Good Design, But A Great Device
• Every New Feature You Need To Know Of Infinix XOS 5.0 Cheetah
• Infinix Note 7 early preview – Everything you need to know about the next biggest Infinix phone for 2020.
Image Credits: Fisayo Fosudo