The Infinix Note 6 is finally here, a successor to the Note 5 from last year, and i must say that Infinix is finally getting their game right, at least for the Note lineups.
I mean a lot of things that we had on the Note 5 wasn't changed here, but it still manages to trump out the Note 5 on many aspects.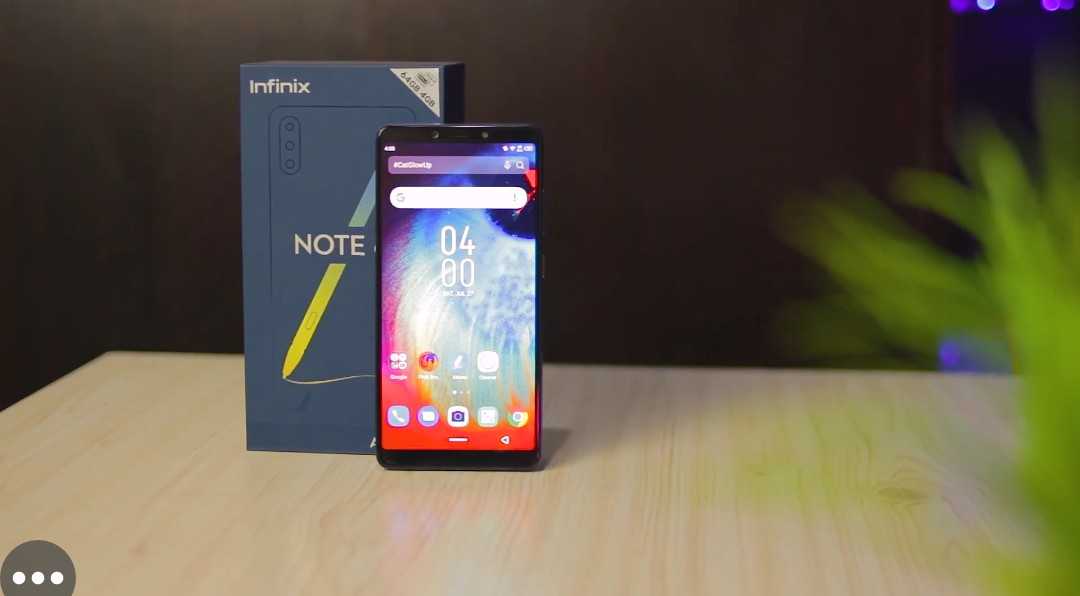 For example, the screen sizes on both phones remained the same and even with their resolutions as well at Full HD+, but the Note 6, makes use of an AMOLED panel, instead of the generic LCD panel that has taunted the Infinix smartphone lineups for a long time now, and you know what that means?
Simple, means the Note 6 produces better rich and accurate colors, and as well help to save battery life.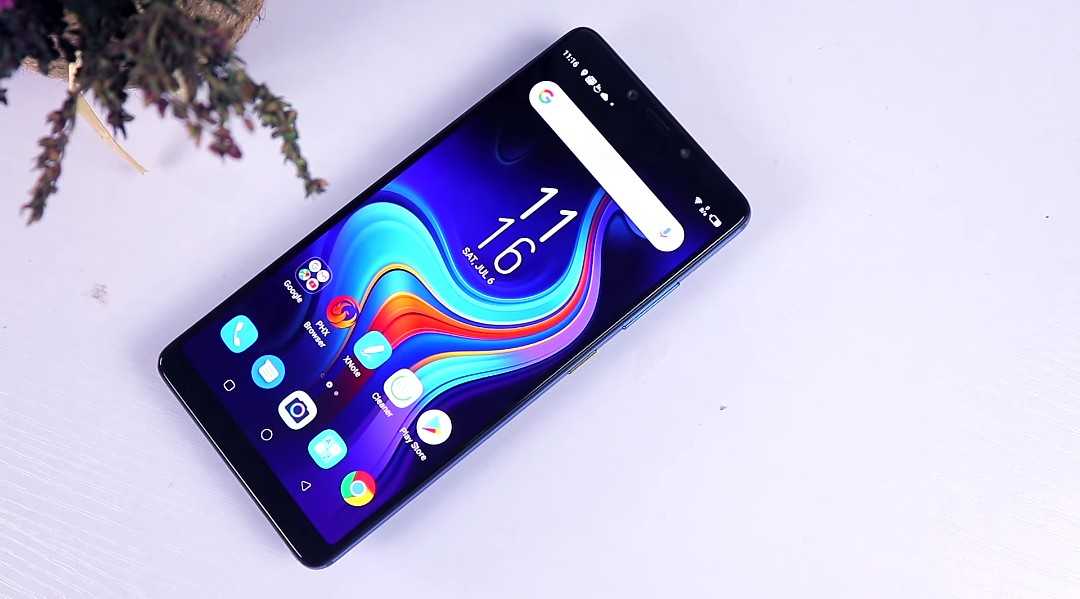 And again, there's not gonna be a "Pro" variant this year, we only just have a single Note 6 with the X-Pen, unlike the days when Infinix makes one Note with an X-Pen and the other without.
So this time, you don't have to get yourself worried about choosing or purchasing the one with an X-Pen or not because of their price differences.
So those are some of the aspects that the Note 6 really outdid the Note 5. Personally i feel that what Infinix simply did on a Note 6 was to take what was working before, and just tried to make them better, which is a good thing if you'd ask me, i mean "If it isn't broken, then why try to fix it? Just make it better, will you?" and that was exactly what they did on this one.
So without further ado, join us today, as we review, the all new Infinix Note 6 smart phone.. #BeGenius
Read Also – Infinix Note 7 early preview – The next biggest Infinix phone for 2020.
Infinix Note 6 Review – The Design
Dimension:

154.2 × 74.5 × 7.7mm

Weight:

173g

Body:

Metal

Colors:

Berlin Grey, Ice Blue, Milan Black
Now we have agreed that the Note 6 is a pretty good and solid smartphone, especially when you compare it to last year's Note 5, but one area that Infinix failed to put proper attention to, is on the design of this smartphone.
I mean, it's not bad though, but it doesn't pretty much look like a phone that was released in the middle of 2019.
See I'm not asking for a premium glass body design or an under-display fingerprint reader and all that, no I'm not asking for all those, but what I'm saying is this; just take a good look at the front of the infinix Note 6, can you see those giant bezels up and down the display? Now that's what I'm talking about.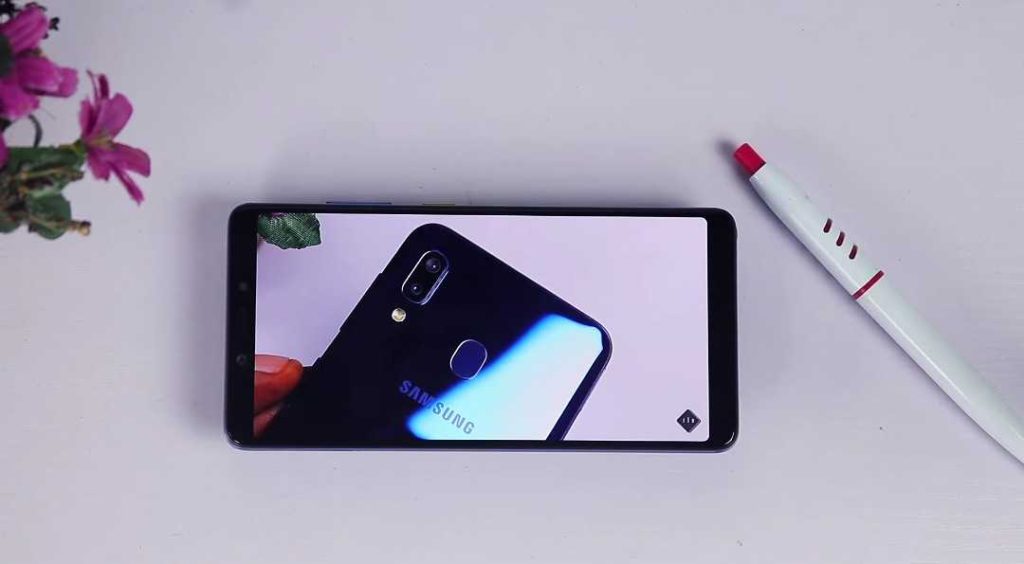 Although, the bezels have been trimmed down compared to what we had on the Note 5 last year, in fact when comparing both phones in terms of their overall sizes, the 6 takes the crown here, because first of all, it is a lot shorter at 154.2mm vs the 158mm on the Note 5, secondly, it is a tad bit narrower at 74.5mm vs 75mm on the 5, you might not even notice the width differences when just staring at them from a distance, but you're definitely gonna feel it when you hold both phones in your hands, and then lastly, it is even thinner(slimmer) at 7.7mm vs 8.4mm we had on the Note 5.
So you see, the Note 6 is definitely a very comfortable phone to hold and carry about, but i just feel, Infinix could do better than that, most especially on those bezels that keeps staring at you angrily. And now let's talk about the colors.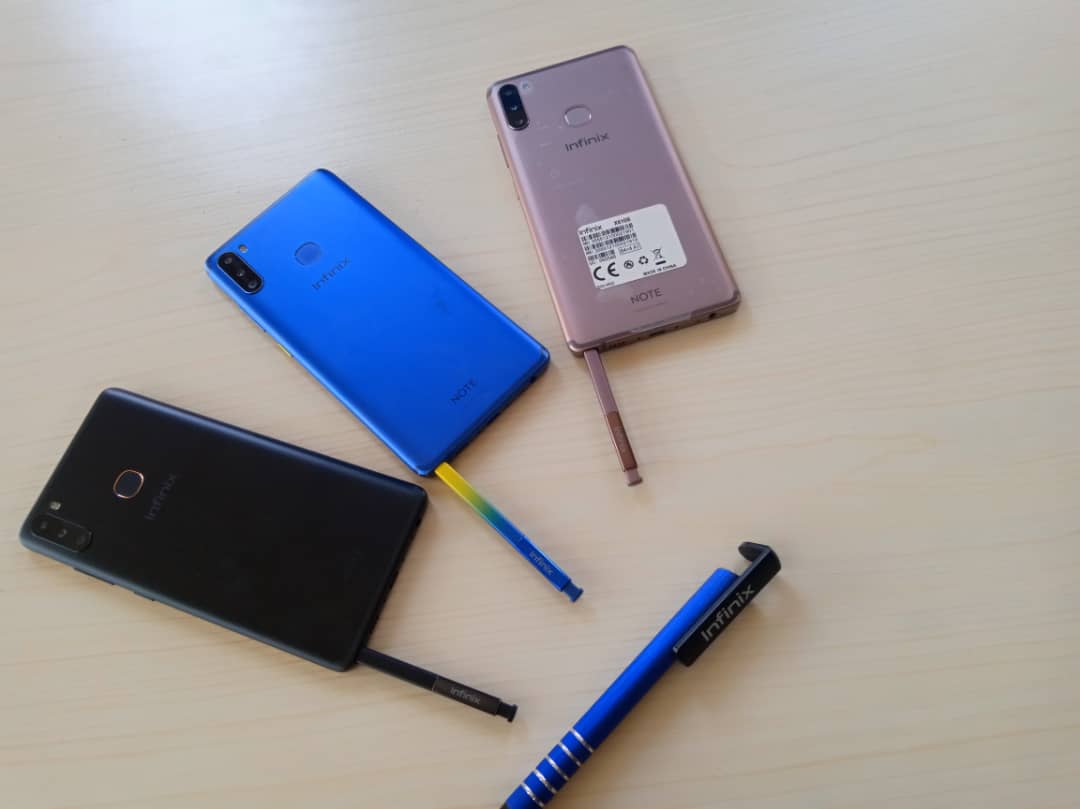 Well when it comes to colors, you have three choices to choose from, with the Ice Blue being the most beautiful of them all, because, first is that the power button is of a different color entirely, Yellow to be precise, and it makes it stand out from the rest, and then when you go ahead to pull out the X-Pen, you're greeted with this yellow to green, and then to blue color gradient, makes me to wonder why then did Infinix not make the Note 6's body a gradient one?
The other two colors are Berlin Grey, and Milan Black. So in terms of design, I'll say the Note 6 manages to look okay and fine at the back, but definitely doesn't get it right for me at the front.
But that's me though, i know a lot of folks out there are definitely gonna fall in love with this phone at first sight, so las las, nothing spoil.
Infinix Note 6 Review – The Display
Size:

6.01 Inches

Resolution:

Full HD+ (1080p × 2160)

Type:

AMOLED
Well in terms of display, we've got a 6.0 Inches Full HD+ (1080p × 2160) resolution screen, same thing we had on the Note 5, but now equipped with an AMOLED panel.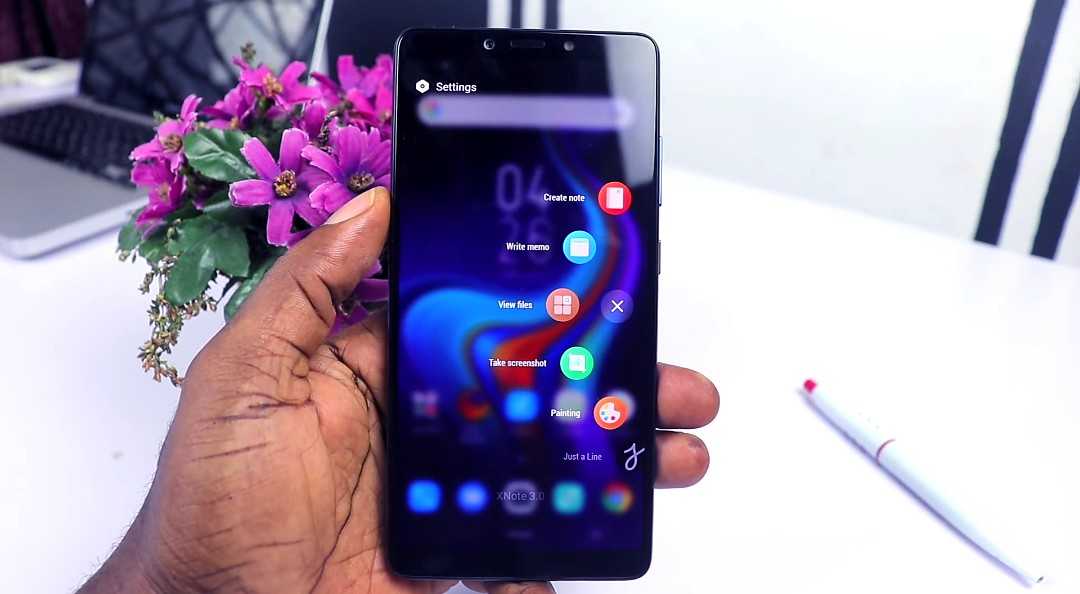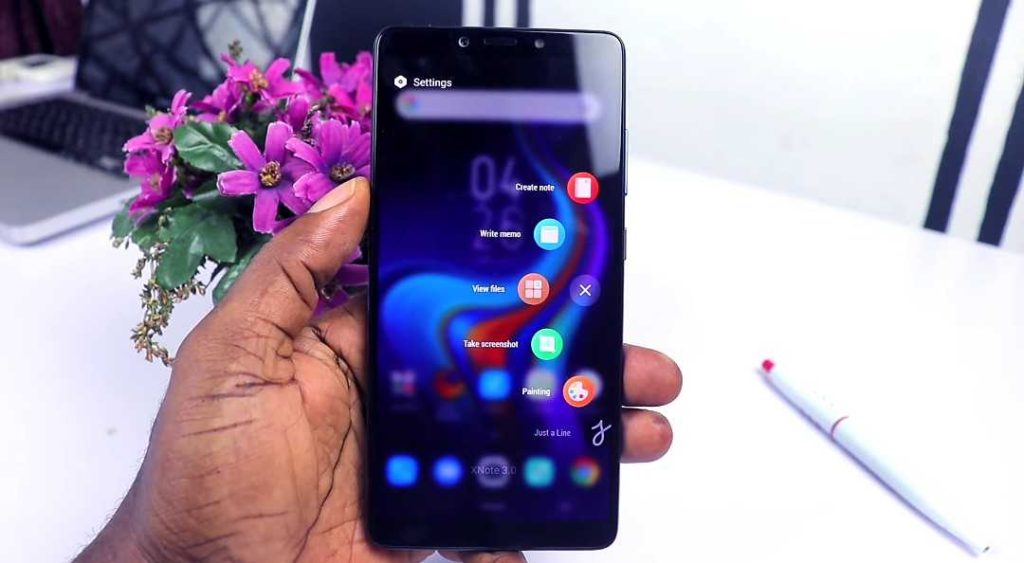 It might not sound like much at the moment, but the moment you have both phones side-by-side, then you're definitely gonna see the differences in color accuracy and contrast.
And secondly, because this is an AMOLED panel, Infinix thought it was the right time to introduce the Always-On-Display feature, and so they did.
What this means is that, you don't have to press the power button on the phone to light up the screen before you could see the time, or maybe if you had a message or missed call.
No, you don't have to do that anymore, because the screen is always lit up at all times. So all you have do, is just take a glance at the smart phone.
And don't worry thinking that this might take a toll on your battery, no it doesn't, and even if it does, it doesn't take anything more less than a 1%, because it isn't the whole display that is being lighted up, just the pixels that are responsible for showing you the current time and any other important information that you might wish to see.
So it's a win for Infinix in terms of display, i pray they transfer this same energy to other lineups, such as the S and Zero series. Now let's move ahead to one of the most important part of every smart phones..
The Cameras
Rear:

16MP [main] | 8MP [ultra-wide] | 2MP [depth sensor]

Front:

16MP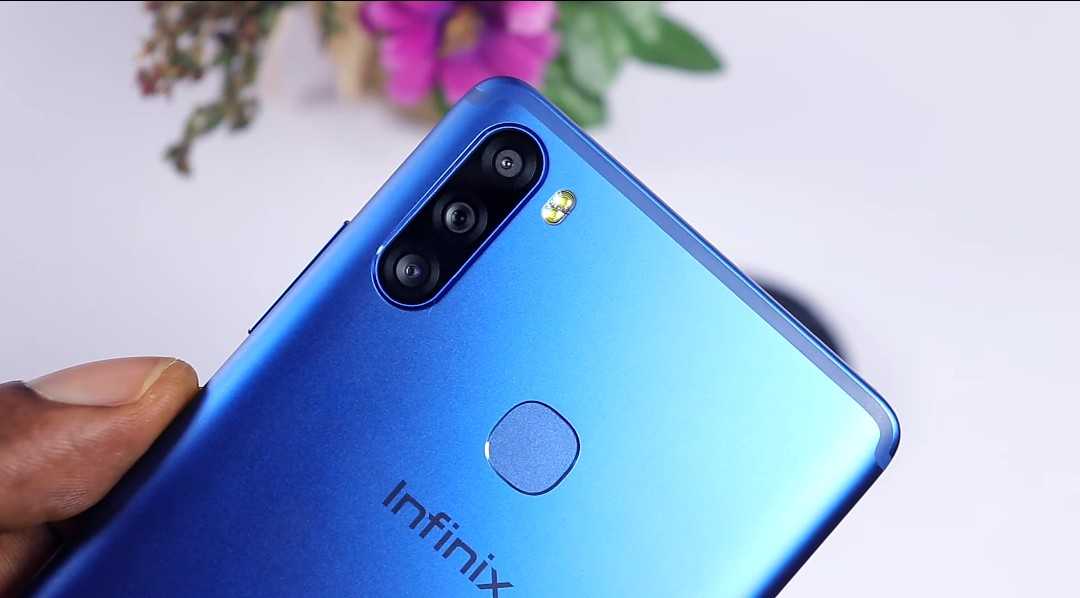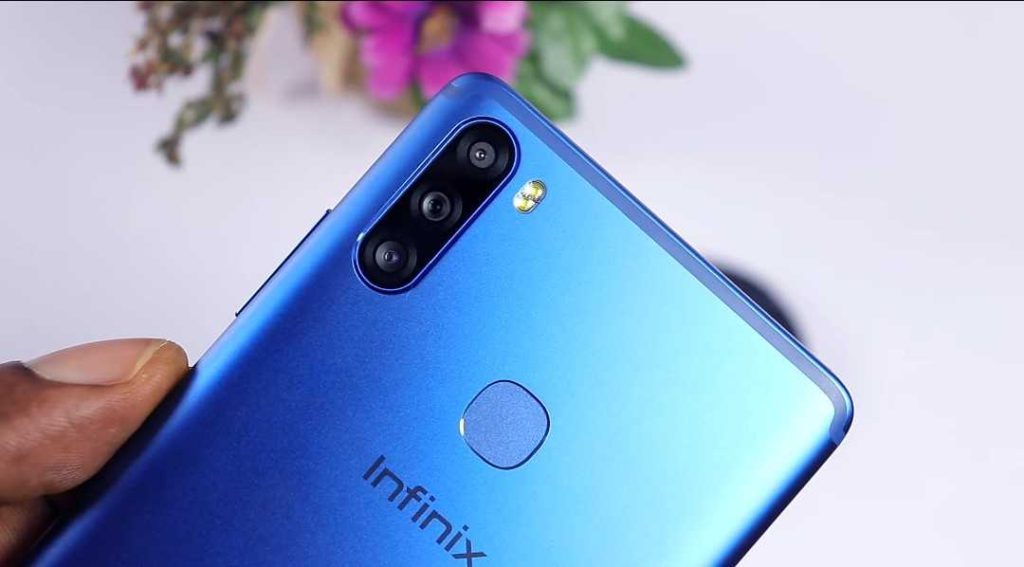 The Note 6s comes fully equipped with a triple camera setup this time, and i believe you've already seen their specifications from the list above, so I'm not gonna repeat what I've written already, but I'm jut gonna go straight to the point, and show you guys what taking photos, looks like on the Infinix Note 6… And here you go.
---
CLICK IMAGE TO EXPAND
Now in summary, I'll say the Infinix Note 6 manages to take quite acceptable photos for a phone of its range. I mean this is not really a flagship device, and neither is it marketed for its cameras either, so I'm not gonna criticize here, I'll just say the pictures taken are pretty decent. Period.
Performance and Hardware
Processor: Mediatek MT6765 Helio P35 (12nm)
RAM: 4GB
Storage: 64GB (expandable via microSD card)
If there was one aspect where i really expected more from Infinix on the Note 6, it would be on the internal hardware.
First of all, i wasn't expecting to see anything less than a Mediatek P60 processor on this thing, but here we are a P35, secondly, i was expecting at least a 6GB of RAM and probably a 128GB of storage to go with it, but here we are, stuck with 4GB of RAM, and a 64GB of storage, though the storage is expandable via a dedicated micro-SD card slot.
I mean, this is a device that focuses mostly on productivity, you use it to take notes on the go, sketch diagrams and do all sort of things, can even even make use of it as a mobile office, so i believe it should pack all the powers it could, but my expectations fell short, thanks to Infinix.
Infinix Note 6 Review – Software
Android version

: 9.0 Pie

Custom UI

: Yes, XOS 5.0 Cheetah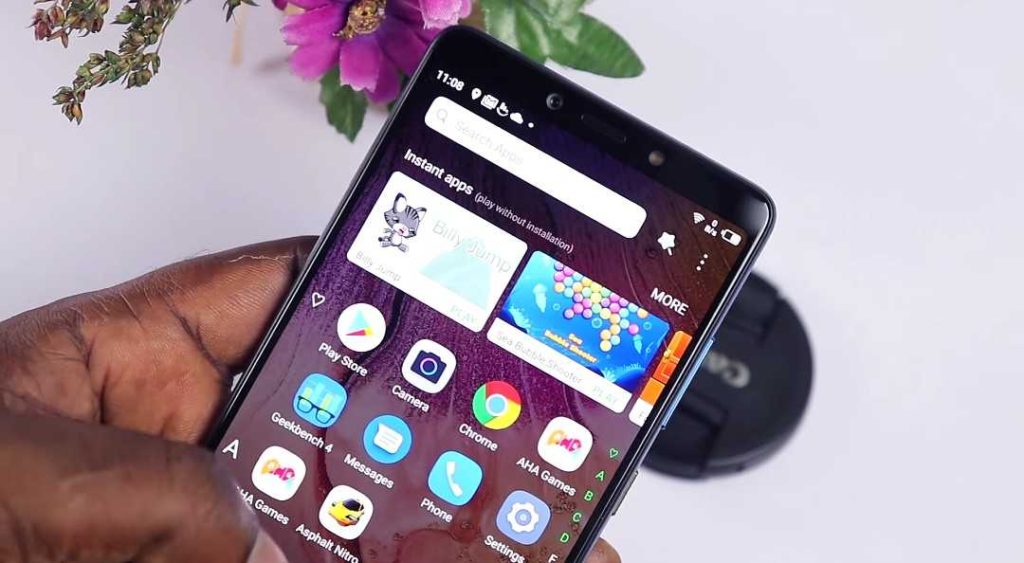 For software, I'll say that I'm pleased, pleased for the fact that this thing ships with Infinix XOS UI, instead of androidOne that we got on the Note 5 from last year.

Read Also – Infinix XOS UI vs Google's androidOne – All You Need To Know
Though you might be missing out on some features such as fast and regular software updates that you'd get on all androidOne phones, and then the overall speed of the UI itself, but the load of features that XOS brings along with it can make up for all of that.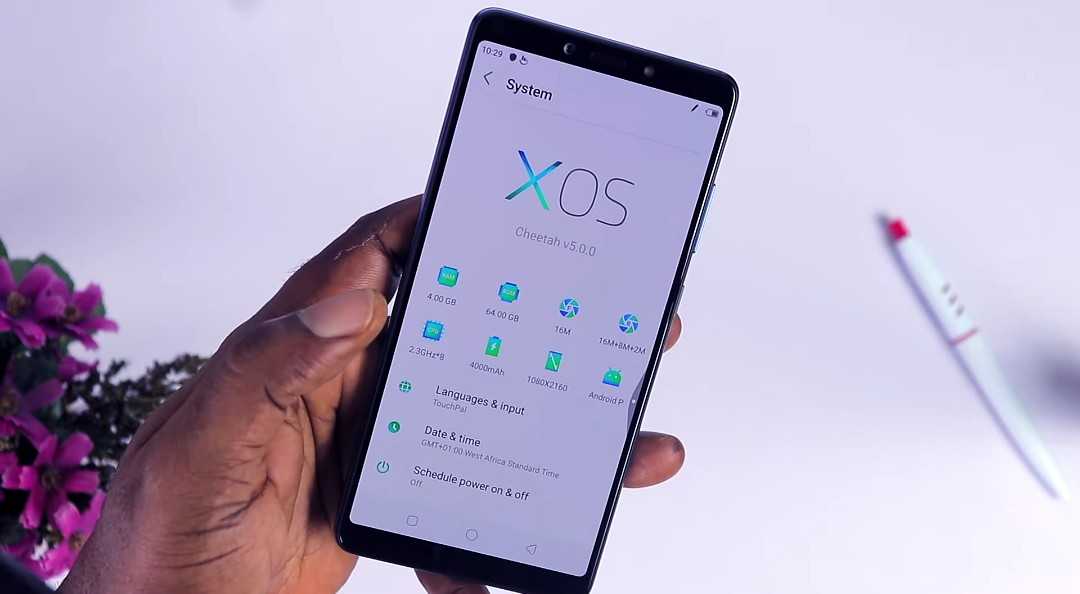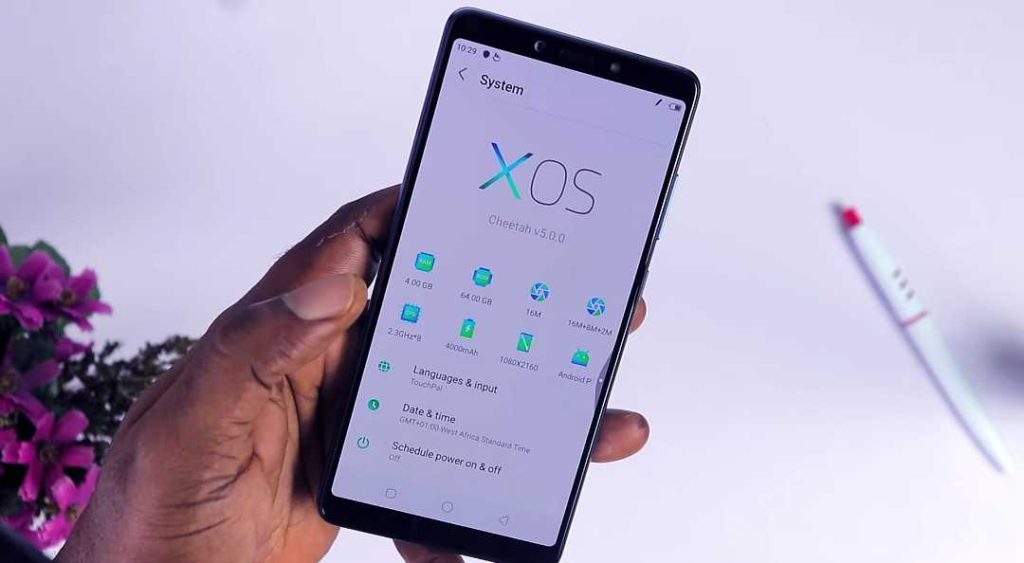 I mean you've got things like your Xhide and app freezer back, the new Infinix Smart panel and all that, so I'm extremely happy.

Read Also
• How to setup and enable dark mode on any Infinix phone.
• How to lock apps on new Infinix phones running XOS 5 Cheetah UI and above.
• Two new ways to hide apps on new Infinix phones running XOS 5 Cheetah UI and above.
• Everything you need to know about the new Phone Master app on Infinix phones running XOS 5 Cheetah UI.
• Infinix XOS 5.0 Cheetah Review & Its 13 New Features
Connectivity, Battery and Other Features
Bluetooth:

5.0

Battery:

4000mAh

Fast Charging:

Yes, Infinix XCharge
The Note 6 ships with Bluetooth 5.0 out of the box, a 4000mAh battery and it's fast charging enabled.
Though looking at the bottom, i would have preferred if it had a USB Type-C port, i mean we've been on this USB 2.0 for too long now, but since this one gets the job done by being fast charging enabled, then i don't think that should really be a problem.
Infinix Note 6 Price in Nigeria
The Infinix Note 6 is currently on sale for N69,000 on major Infinix outlets such as 3C Hub, Jumia, konga and Slot.
The price is pretty at a good bargaining point if you'd ask me, last year's Infinix Note 5 stylus started at N68,000, so there isn't that much of the difference, even when this one ships with an AMOLED display. So kudos to Infinix for good pricing.
Alright guys, so that is pretty much it today for the Infinix Note 6 smart phone. Do let us know what you think in the comments section below, share this article if you enjoyed reading it, support us by subscribing to our newsletter if you haven't done so, and as always, I'll see you on the next one.. #Peace_Out
---
#Cheers…emmanuelGodwin
Read Also
▪ Infinix Note 6 vs Tecno Phantom 9 (When two worlds collide).
▪ Infinix S4 vs S5 vs Hot 8 (Biggest Infinix smartphones comparison of the year).
▪ Infinix Note 6 Android 10 update plans, everything you need to know.