Today we'll be comparing the Infinix Note 6 to Tecno's Phantom 9 to see how much of a competition that they can hold up against each other.
Mind you, these are the best devices that these both smartphone companies have ever released in their smartphones lineup in terms of spec this year.
And they even have very similar specs. Specs such as same AMOLED displays and resolutions, triple rear cameras, processors, software, etc.
And their prices even look very very similar too..
So for those who are like caught in the middle of making a decision of which one to go for, we'll be comparing the both phones, to see where one triumphs over the other, and why you should get one, instead of the other.
So without further ado, let's get started.
But wait, before we continue, do make sure to read our reviews for both phones, in case you haven't done so, trust me, they're really worth the time. The links are below.
Read Also
• Infinix Note 6 review
• Tecno Phantom 9 review
Now let's started…
Infinix Note 6 vs Tecno Phantom 9 – Design
In terms of design, I'd say that these are both striking looking smartphones, although i prefer the looks of the Phantom 9 better to that of the Note 6, probably because of its aurora gradient finish.
But all the same, the Note 6 still manages to appear great as well, but placing it next to the Phantom 9 makes it look like a phone from the 90's.
The Phantom 9 looks more polished and refined, and have these sexy rounded corners, while the Note 6 takes this boxy looking approach.
Their rear cameras arrangement looks pretty similar too (vertical), and if you look closely you'd notice that while there is a fingerprint reader on the back of the Note 6, it is lacking on the Phantom 9.
Simply because Tecno has moved theirs under the display of the Phantom. Stylish right? but does it really beat that of the Note 6 in terms of speed and accuracy?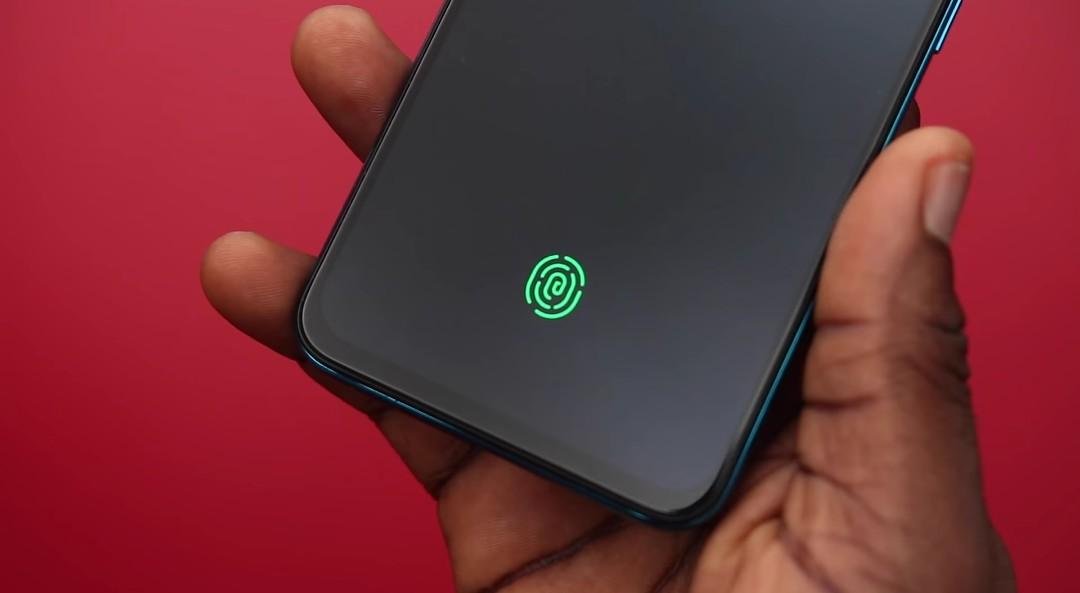 Well, we'll get back to that in a minute or two.
Now while the Infinix Note 6 is rocking a aluminum body design which i kind of prefer, the Tecno Phantom 9 is rocking a plastic "Polycarbonate" one.
So when it comes to which one feels more premium than the other, i think the Infinix Note 6 should take the crown on this one.
And speaking about feelings, the Note 6 should feel more subtle in the hand compared to the Phantom 9, because;
First, it is shorter, at 154.2mm vs 158.5mm on the Phantom 9. Second, it is narrower, 74.5mm vs 75.3mm on the Phantom, and lastly, it is even thinner, at 7.7mm vs 7.9mm on the Phantom.
So in terms of size, it depends on how large you like your phones to be. The Note 6 appears to be shorter than the Phantom 9 because of smaller display size, but at the same time, it is even slightly heavier than the Phantom, at 173g vs 164.4g, because of its larger battery.
So it's your choice to make. And talking about displays, well..
Infinix Note 6 vs Tecno Phantom 9 – Displays
Turning these things to their fronts, and you should once again notice the Phantom 9 appears to be more sleek and appeasing to the eyes, probably because of its teardrop notch.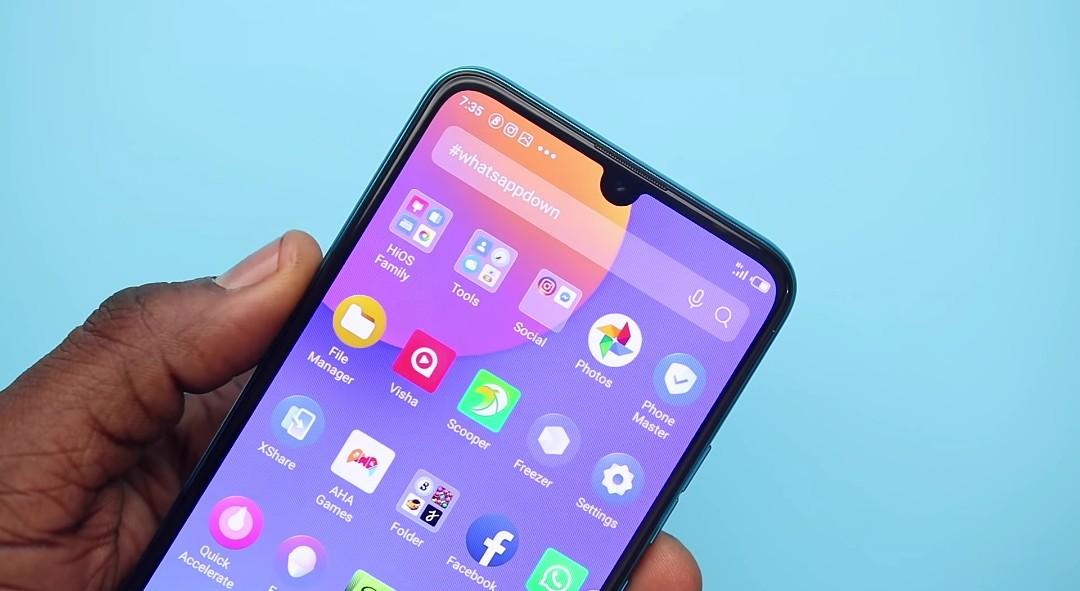 But aside from notches, these both phones makes use of the same panels for their displays.
A Full HD+ AMOLED something. But while the Phantom 9 is rocking a 6.39″ panel, the Note 6 follows closely behind with a 6.01″ one.
So in terms of which one is better, I'd say the only differences here are just in their sizes, and the notch.
The Phantom 9 has a bigger display, and the teardrop notch just makes the Note 6 looks like the Note 5 from last year.
But in terms of their pictures quality, color reproduction and contrast, I'd say that you'd pretty much get the same feel on both. So it's a win-win for the both.
Cameras
We can't do smartphone comparisons, without comparing their cameras right? Because this is probably the most aspect that people take into consideration, when making decisions of getting a new smartphone.
So in terms of the cameras on these devices, first of all, on paper, there is no single trace of a difference between them.
They ship with same number of lenses, same lens sizes, and even same vertical camera arrangements on their backs.
So right here we're staring at a 16MP (wide) main lens, an 8MP ultra-wide, and a 2MP depth sensor on both smartphones.
But in real life, does these smartphones cameras really pose any differences between each other in terms of picture quality and their features?
Well let's find out.. Watch video below..
Infinix Note 6 vs Tecno Phantom 9 – Hardware, Software & Features
In terms of hardware, it is pretty much the same thing that you'd get on both phones. A Mediatek MT6765 Helio P35 (12nm) chipset, coupled with a PowerVR GE8320 GPU.
The Phantom 9 manages to triumph over the Note 6 with a larger RAM and larger storage option. So you're getting a 6GB RAM device, with a 128GB of storage on the Phantom 9, vs a 4GB RAM + a 64GB of storage on the Note 6.
Their storages can both be expanded further up to a terabyte using a micro-SD card slot, and they even ship with the same Android 9.0 Pie versions.
And while the Phantom 9 is rocking Tecno's latest HIOS 5.0 customized UI on top, the Note 6 is as well rocking Infinix's latest XOS 5.0 Cheetah too.
Read Also – Everything you need to know about android 10 update for the Infinix Note 6 smartphone.
So once again, I'd say that it is a win-win for both. But wait, there's one more thing.
The Infinix Note 6 has the X-Pen that is tucked and hidden nicely in a hole, inside the phone. But the Phantom 9 doesn't come with any.
So in terms of ease of use and productivity, I'd say that the Note 6 will give you more better options than the Phantom 9.
You can use it to jot down notes, sketch images, it even makes picking icons on the screen and browsing the web to feel more intuitive and all that.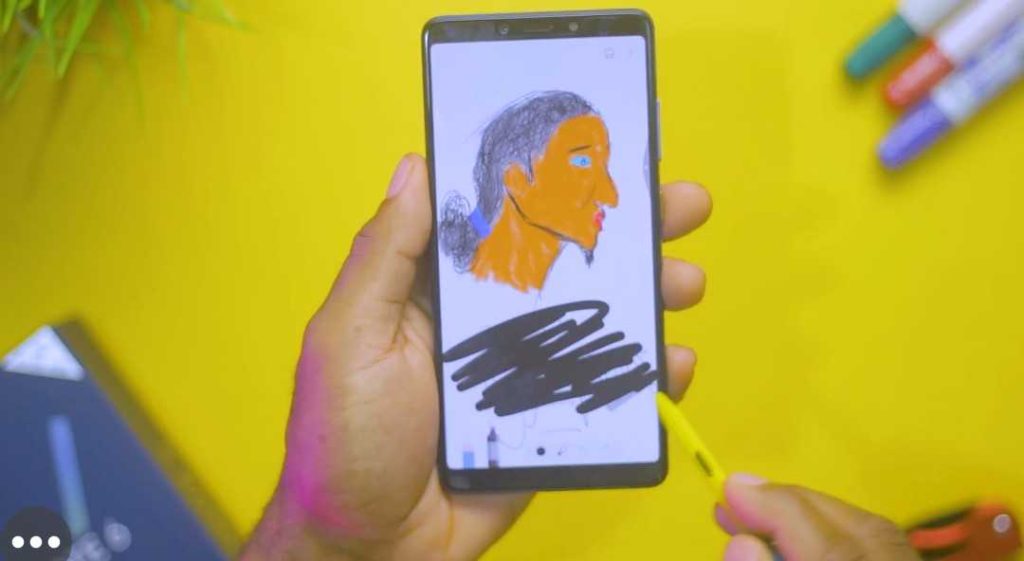 So las las, I'd say that the Infinix Note 6 takes the crown on this one.
Security – Fingerprint readers and Face Unlock
While the Note 6 has its fingerprint reader at the normal position where it has always been on the back, Tecno decided to go gangster with the Phantom, and placed theirs beneath the glass of the phone's display.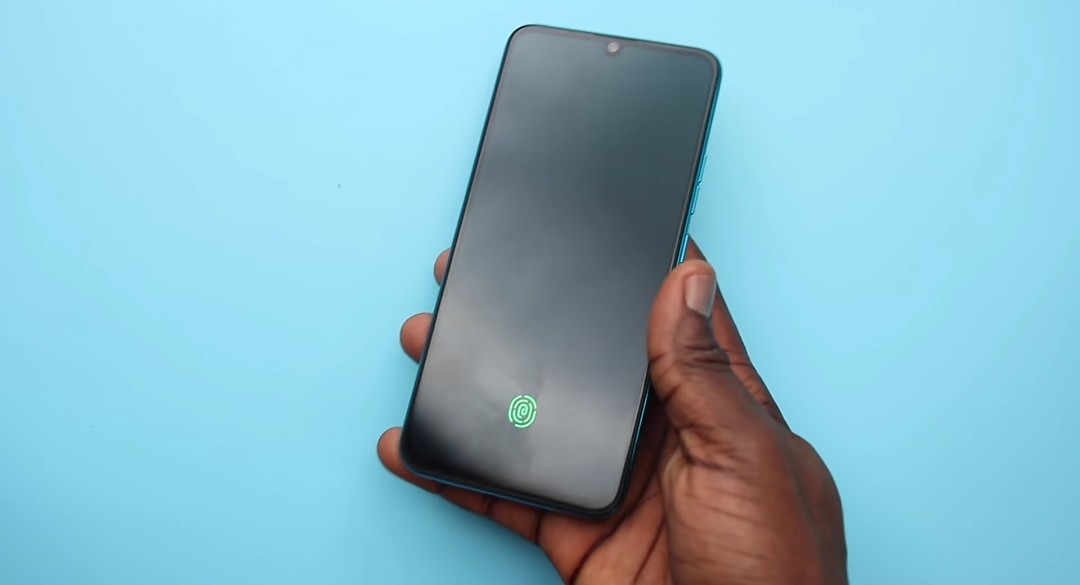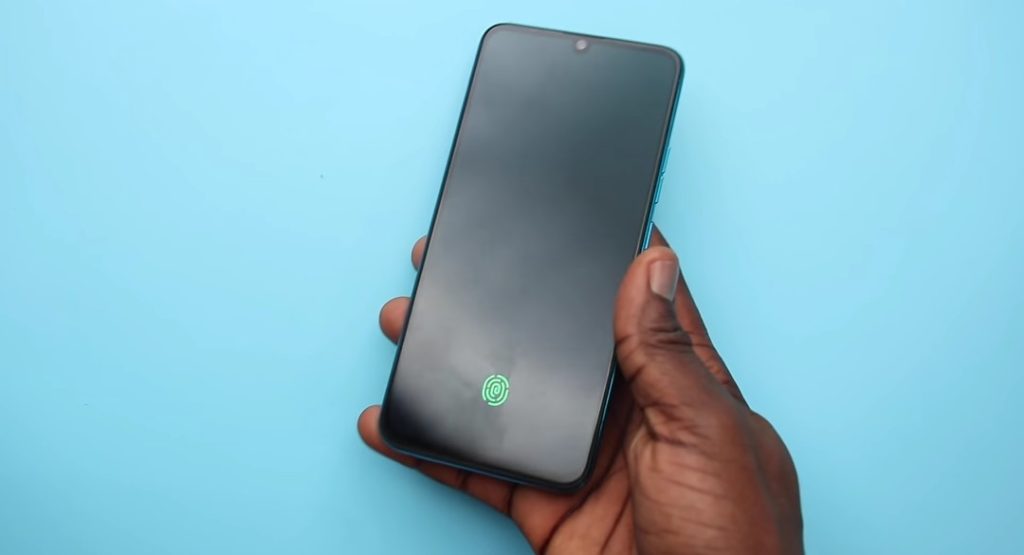 It may look and sound intuitive and modern to a lot of people though, but does it really work?
Well, yes it does work, but there's no day you can compare it to the speed and accuracy that of the Note 6 provides.
So in this case, I'd say that it is a personal decision to make. If you prefer having your fingerprint readers under the display without minding the compromises in terms of the unlocking speed and accuracy of it, then you'll have no worries choosing the Phantom 9.
But if you like your phones unlocking in split seconds while placing your thumb on the fingerprint reader, and as well unlocking it whenever you do so, then you should go for the Note 6.
But face unlocking on both phones are pretty much on par with each other. None is more secured than the other, because they're both 2D systems, but they do a pretty good job of unlocking your phone the moment you're lifting the phones up to your face, and they do so, even in very dark places.
Infinix Note 6 vs Tecno Phantom 9 – Batteries & Pricing
3500mAh battery on the Phantom 9, and 4000mAh on the Note 6. Sure the Note 6 will outdo the Phantom 9 in terms of battery life, so there's no arguments here.
And just so you know, they both ship with the normal USB 2.0 charging ports, so there's no USB Type-C here.
So in terms of battery life, the Note 6 is the winner here.
And finally in terms of their prices, the Infinix Note 6 is currently sold for 64,000 Naira on Jumia, while the Tecno Phantom 9 goes home with you for a price of 76,000 Naira.
So finally, we've come to the end of this detailed comparison between between the Infinix Note 6 smartphone, and its closely related sibling, the Tecno Phantom 9.
After you must have reading everything that has been written here, I'd say it is left for you to decide which one that you'd go for.
Personally, if i was to choose, I'll go for the Note 6 because of it's X-Pen, compact body and a larger battery. And if i was to choose the Phantom 9, it will probably be just because of its design.
So do let us know what you think in the comments section below, don't forget to share this article if you enjoyed reading it.
And as well make sure you subscribe to our newsletter if you haven't done so already, and as always, I'll see you al tomorrow… #Peace Out…
#Cheers…emmanuelGodwin
Read Also
• Infinix S4 vs S5 vs Hot 8 – Biggest Infinix smartphones comparison of 2019/2020
• Infinix Note 7 early preview (The next biggest Infinix phone for 2020).
• Infinix Zero 7 early preview (everything you need to know)
• Infinix S4 Review – A New Beginning
• Infinix Hot 8 Review – Good Design With Nice Specs (at least for once from Infinix)
•  Steps to update Infinix Note 5 & Note 5 Stylus to android 10.