First of all what is music synchronization?
Simple…
Music synchronization is the act of streaming or playing the same song(music) across multiple digital devices, at the same time, or at once. These devices may include smartphones, headsets, bluetooth speakers, etc.
Now;
What is the Infinix YoParty app

?

Once again, simple…

The Infinix YoParty app is a proprietary Infinix mobile phones app that lets you synchronize or play the same music across multiple supported Infinix smartphones, at once.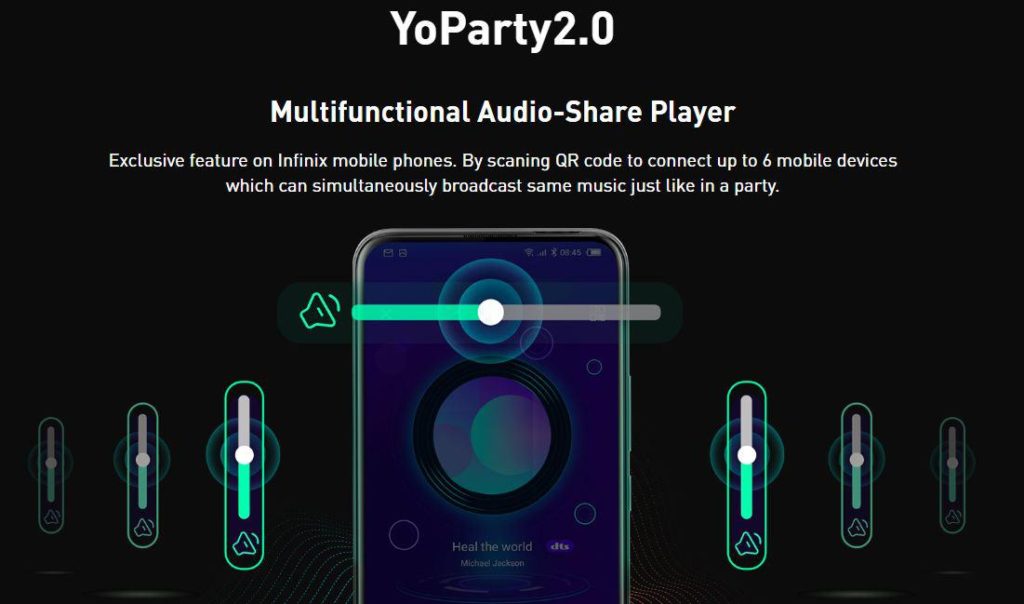 It's more like having a mini party in your room, where you hear the same sounds(music) coming out from multiple Infinix or even Tecno phones at the same time.
So having known these, how do we setup and make use of the YoParty app on our Infinix phones?
Well, for the last time maybe, Simple…
How To Setup Infinix YoParty App To Play One Song Across Multiple Infinix Smartphones At Once
Step One
The YoParty app like i said, is a proprietary Infinix mobile app, so by default, it comes pre-installed on every latest Infinix smartphone running android 9.0 Pie + XOS 5 Cheetah UI and above.
Read Also
▪ Infinix android 11 update roadmap – List of Infinix phones that are most likely to get android 11 update.
▪ Infinix's new XOS 7 custom UI – Everything one needs to know about the current latest version of Infinix proprietary custom UI.
So all you have to do now is to locate the YoParty app icon either from your Infinix phone's homescreen or app drawer. When you've found it, tap on the icon to open it, and let's move over to the next step.
Step Two
Now here's the fun part, you can connect up to a maximum of six Infinix smartphones at once, with one of them acting as the master, from which you can connect the others via a simple QR code that one can scan.
So like i said from the first step above, locate the YoParty app's icon either from your phone's homescreen or app drawer, when found, tap on it to open it, and if you're the one acting as master, select "Create a party" from the two options given to you.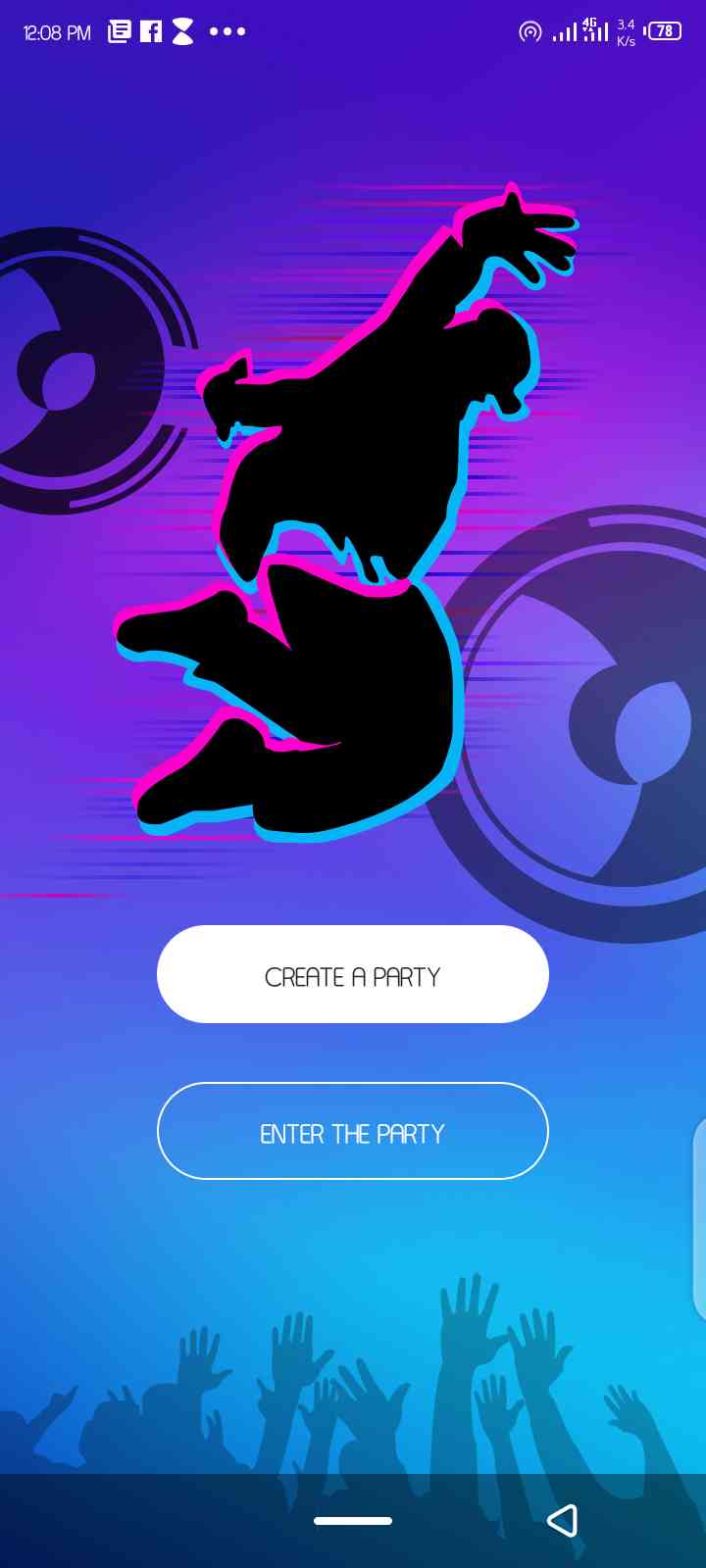 And for those who wants to join, open the app on your phones as well, but instead of creating a party, the option you should select now is "Enter The Party", and use your phone to scan the QR code from the phone that was used to create the party.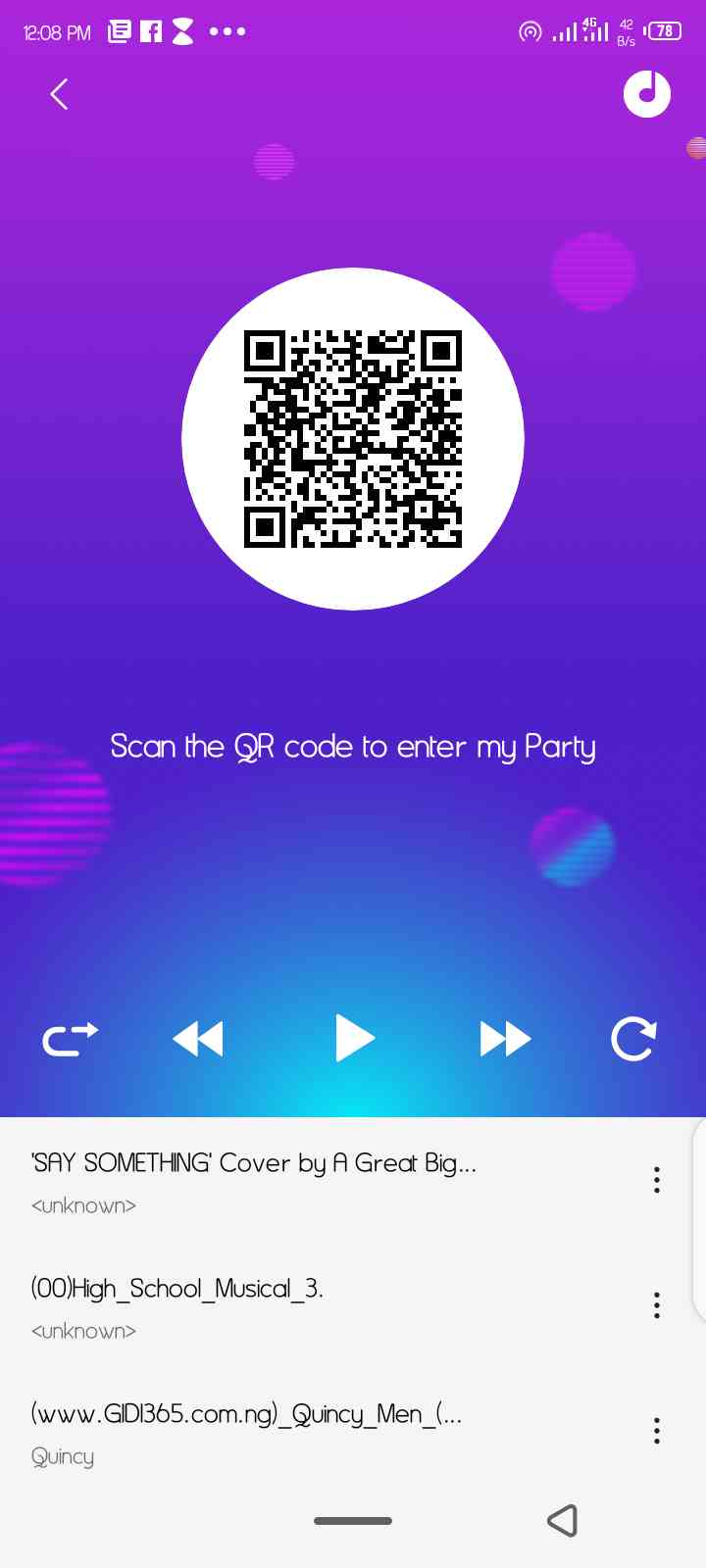 After successful scanning and connection, whatever music that is being played on the master phone should also be playing on the other phones as well.. Fun right?
But don't forget that you can only connect up to six Infinix smartphones at a time, maybe the number will increase as time go on, i don't know about that.
But what i know is that this is everything you need to know about the Infinix YoParty app and how to set it up to instantly start playing onesong across multiple Infinix devices at the same time.
Don't forget to give this post a thumbs up by sharing it if you enjoyed reading it, and as always, I'll see you all tomorrow, #Peace Out.
---
Read Also
▪ How to uninstall bloatware and disable adverts across the XOS UI on Infinix phones.
▪ How to change fonts, wallpapers and themes on any Infinix phone.
▪ How to download & make use of parallax 3D wallpapers on any Infinix smartphone.
▪ 10+ best Infinix phones to buy in 2020.