Pros
Large 6.6 Inches display.
Hole punch front facing camera cutout vs water-drop notch on the Hot 8.
Android 10 + XOS 6 dolphin out of the box.
Heavy duty 5000mAh battery.
Cons
micro-USB 2.0 charging port.
Battery takes too long to charge.
Won't be getting the next android version update.
So barely a year after Infinix launched its Hot 8 smartphone for 2019, and we already have its successor for the year 2020, the Infinix Hot 9.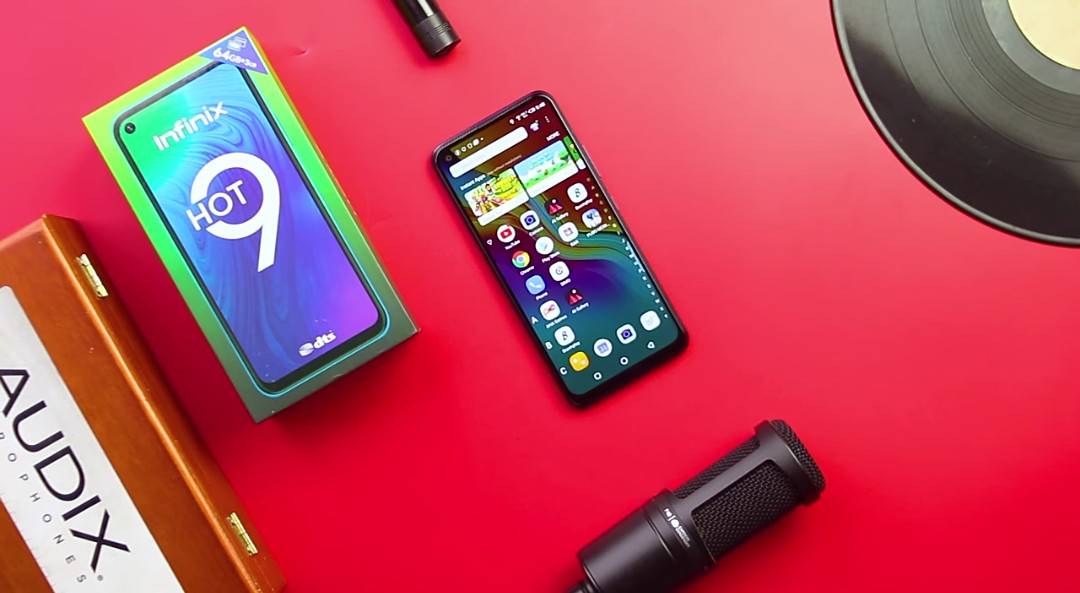 Personally i don't know why these entry-level to mid-range phones manufacturing brands are always in a hurry to release new versions of their smartphones, even when the current one is not up to a year old.
I mean, even the likes of Xiaomi does this too, but that's their personal problems to worry about. And with the Infinix Hot 9 on our plates, here's what we're gonna be doing today..
As you already guessed, today we'll be taking an exclusive look of the device, we'll be discussing in details, everything that you needed to know about the smartphone, what makes it a worthy upgrade from the not up to a year old Infinix Hot 8, and then finally..
We'll be telling you if it is wise for one to upgrade to this smartphone if you already own, say something like the aforementioned Hot 8, or even the Hot 7 from same last year..
So without further ado, let's get started.. #Enjoy.
Infinix Hot 9 Key Specifications and Features

.
Dimensions

: 165.4 x 76.8 x 8.8 mm

Weight

: 185g

Display

: 6.6 Inches 720p (HD+) IPS LCD display.

Cameras

: 13MP Main + 2MP Macro + 2MP Depth + QVGA (Low light sensor) | 8MP front facing camera.

Processor

: Mediatek Helio A25 chip-set.

RAM & Storage

: 2/3GB RAM + 32GB Storage, 3/4GB RAM + 64GB Storage.

Software

: Android™ 10+ XOS 6 Dolphin UI.

Battery

: 5000mAh, no fast charging support.

Bluetooth

: 5.0

USB port

: Micro-USB 2.0

Security

: Rear mounted fingerprint reader and Face unlock.
INFINIX HOT 9 REVIEW – DESIGN & DISPLAY
In terms of looks, well, what more can one say?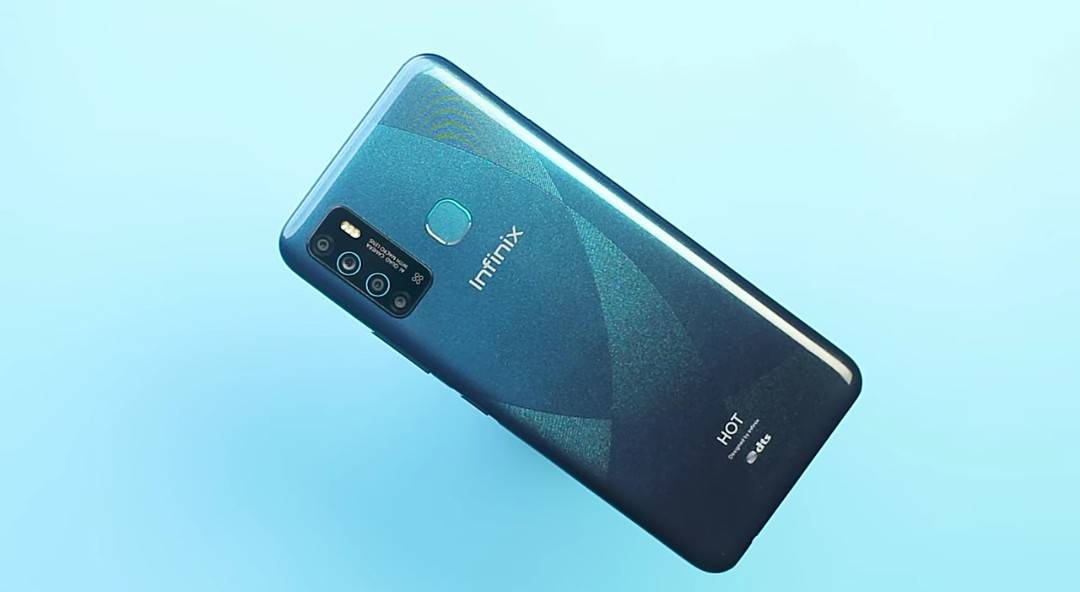 There's really nothing all that special or futuristic right here, cept for the fact that the Infinix Hot 9 ships with what I'll say is the chosen design for most smartphones, both mid-range and flagship models, in 2020.
It has this rectangular camera module and arrangement on its back (we'll be coming back to that in a minute), a regular quick unlocking fingerprint reader beside the camera module, an Infinix branding below them, and i guess that is all for the back of the phone.
Then on the right hand side as usual, is your volume rockers and power button, on the left is micro-SD card + Sim card tray (houses two nano sims + one micro-SD card).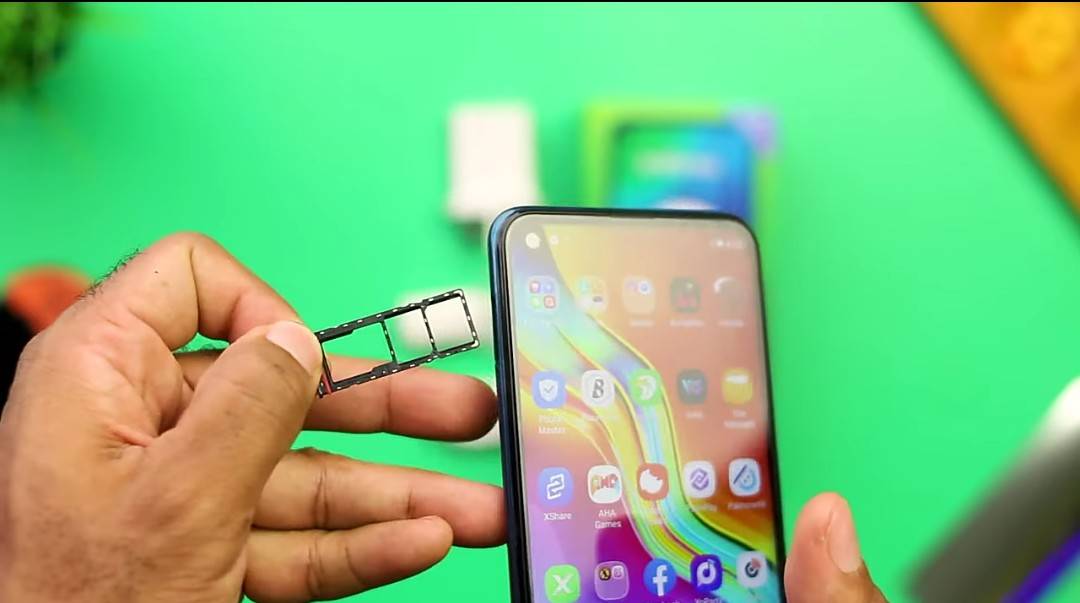 At the top you have nothing, and then finally at the bottom is where you'll find your loudspeaker grills, a micro-USB 2.0 charging port, a microphone hole, and a 3.5mm headphones jack.
And then when you turn this phone to its front side, you'll first be greeted by that massive 6.6 Inches 720 x 1600p HD+ LCD IPS display, with a hole punch camera cutout, right at the top left-hand corner of it.
Personally, i will say that there's really nothing to be overly excited here about the display. I mean, this is the same display that we saw on the Hot 8 from last year, same thing on the S5, etc, maybe except this is your first time of using a smartphone display that is bigger than 6.0 Inches.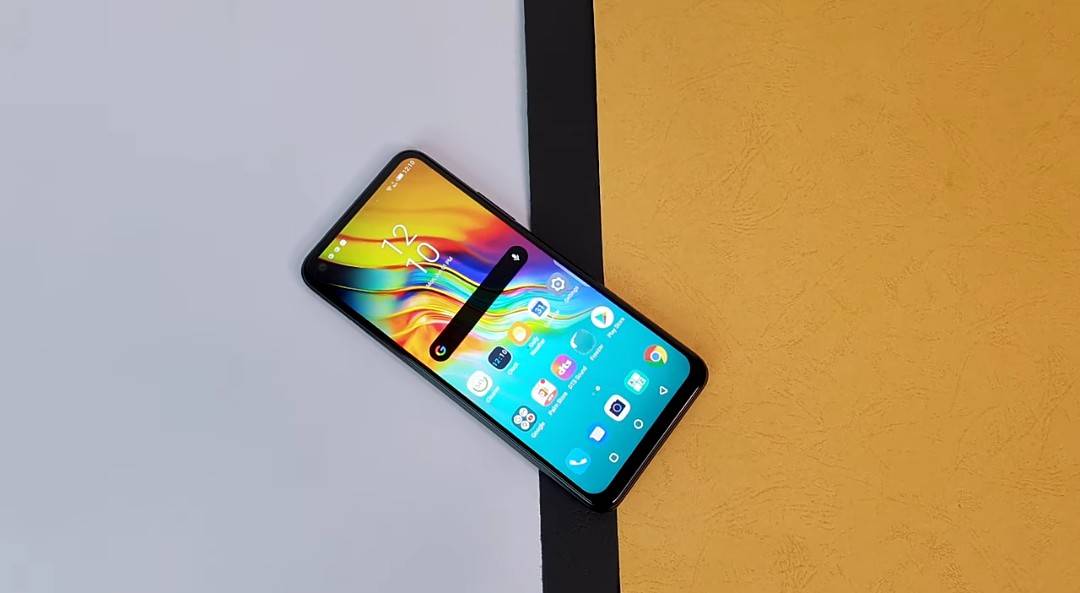 So in conclusion, if i was to score the Infinix Hot 9 smartphone in terms of its looks and display, i will give it a score of 8, out of 10. Don't ask me why..
PERFORMANCE
Now on paper, we are told that the Infinix Hot 9 ships with a Mediatek Helio A25 processor, as opposed to the Helio A22 chip-set that we saw on last year's Hot 8.
But I'll tell you this. In real life usage and performance, these phones are basically the same thing. So don't expect to get wowed by its incredible speeds and all that.. No.
For years now, we've always known that the Infinix Hot series are not gaming focused smartphones, or smartphones that are meant to do any heavy liftings in terms of apps opening and loading speeds.. No, they are not meant to do that.
They are just smartphones that are meant and sold to the average android smartphone users out there, who are on a very tight budget, so you should have that at the back of your mind when comparing the Infinix Hot series with any other smartphone out there.
So in real life usage, the Infinix Hot 9 shouldn't give anyone a problem at all in terms of basic app performances such as making of social media apps, making and receiving calls, media playback, playing non-graphics demanding games, etc.
Where you might begin to notice some lag, which still shouldn't be that much of a problem is when you try pushing it to its limits by playing games such as PUBG Mobile, Asphalt series, Call of Duty, etc.
Or even opening and leaving more apps in the background, than it can handle, that is when you might really get to start to feel that you're actually making use of a budget midrange smartphone. But i don't know, maybe if you go for its higher RAMed versions, things might improve a bit.. right?
CAMERAS
So this year, the Infinix Hot 9 smartphone shipped with four rear facing cameras, as opposed to three on the last year's model, the Hot 8.
But again, don't be deceived or carried away, cause they basically just added a 2MP macro lens to the mix up and that is all.
Every other camera lens on here is exactly what we saw on the Hot 8. Although pictures taken on a Hot 9 appeared to be a little bit better than what we saw on the last year's model, both in terms of crispness, color reproduction, and details.
To learn more, and see for yourself what pictures taken on the Infinix Hot 9 smartphone looks like, you can press the play button from the video posted below. (video starts at 5:16).
And then on the front side, there is an 8MP lens that is tucked inside a hole punch cutout on the phone's display.
So in conclusion, the cameras on the Infinix Hot 9 (both front and back), will give you the type of results that one will expect from a smartphone of its type and at its price.
I mean, for a starting price of 54,000 Naira which would have even been lesser if not for the high exchange rates caused due to the pandemic, you'll get pretty good pictures that are usable mostly on social media platforms, but don't expect things like crazy zoom capabilities, capturing the tiniest of details, mind blowing night mode photography and all that..
So once again, refer to the video i showed you above, to see for yourself, what pictures taken on the Infinix Hot 9 actually looks like in real life..
INFINIX HOT 9 REVIEW – SOFTWARE
To start with, the Infinix Hot 9 happens to be third Infinix smartphone this year, to ship with Android 10 out of the box, coupled with Infinix latest version of its XOS UI, the XOS 6 Dolphin UI.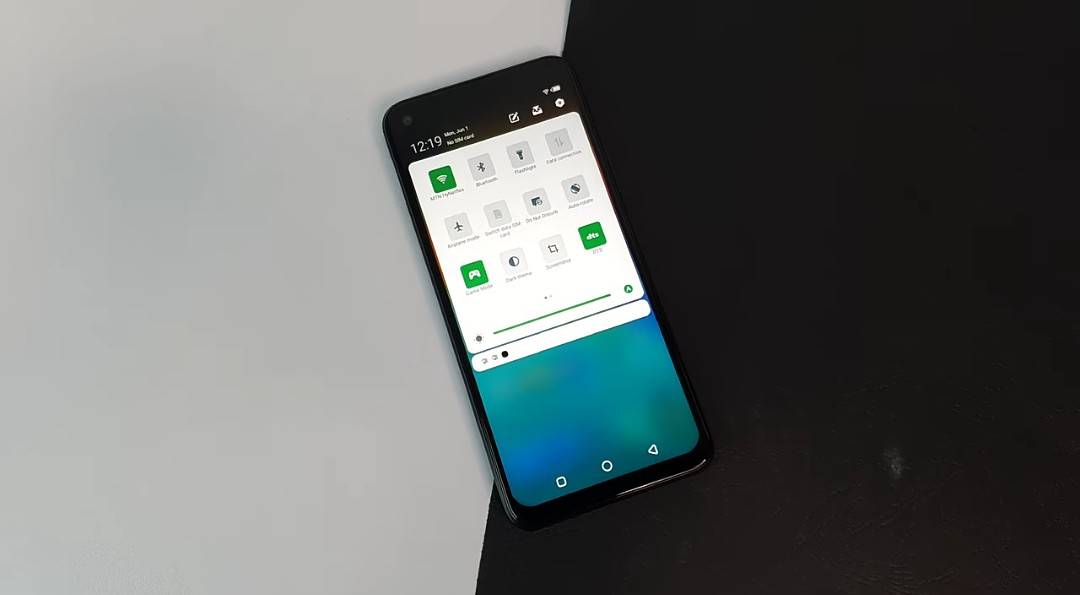 So you'll basically be getting all the new features from Android 10 and Infinix XOS 6 Dolphin UI combined.
Features such android 10 native dark mode, the new gesture navigation system, focus mode, live transcribe (maybe), etc. You can refer to the link above to see all the new features that comes with XOS 6 Dolphin UI.
But one downside about this device is the fact that, as it has always been with other Infinix smartphones out there, this one too wouldn't be getting any updates whatsoever to a new android version when it launches, say something like android 11.
So if you're buying this smartphone today, make sure that you've made up your mind to remain stuck with android 10 forever, or get ready to buy the new Infinix Hot device when it launches, probably before the year runs out.
Read Also – Why the Infinix Hot 8 will never be getting an android 10 update, even in 2020.
PRICING
For the first time ever, a smartphone from the Infinix Hot lineups is crossing the 50,000 Naira mark, well, blame that on the foreign exchange rates that are hitting the roofs these days.
So what do we have here? For a starting price of 54,000 Naira, you can go home with the 2GB RAM + 32GB Storage version. While for a price of 58,000 Naira, you can be a proud owner of the 3GB RAM + 64GB Storage variant.
So in conclusion, if you'd ask me if it is advisable to go for the Hot 9 if you already own something like the Infinix Hot 8, Infinix S5, or the even the Infinix S4 from last year.
Well here's the thing, first of all for the Infinix S5 and S4, in terms of hardware and camera prowess, the both phones beats the Hot 9 hands down, but still, no android 10 update.
So if android 10 is what's most important to your life right now, and you're ready to give up everything just to have android 10 running on your smartphone, and you have this 54,000 – 58,000 Naira somewhere, to spend on a toned down device, then you can consider switching.
But as for the Hot 8, basically i can't really say much here, i mean everything is basically the same on both phones, cept for the new design and android 10, and personally i don't think it is wise changing smartphones every six months or so, because even if you do make the switch right now, then still get ready to make, yet another switch to the Infinix Hot 10 when it launches definitely before the end of this year.
So what I'll tell you is this, except if you're already tired of your current smartphone (the Hot 8), maybe then you can consider making the switch to the Hot 9. But aside from that, i don't think the Infinix Hot 9 is a phone worth upgrading to, for someone who is coming from any of the aforementioned smartphones.
I mean what Infinix would have done was to update their older lineup to android 10, and then wait maybe for a couple of months more, before launching all these bunches of plastics to the market, then maybe at that time, there will be a more better reason to upgrade to them.
But what do i know? People are still going to buy these things you know, so the cycle keeps repeating itself.
Alright guys, now at this juncture, we'll be calling it a day for the Infinix Hot 9 smartphone review. Do show us some love by sharing this post if you enjoyed reading it.
Don't forget to subscribe to our push notifications system if you haven't done so, so you'll be among the first persons to get updated whenever we publish a new article right here, stay safe and try to maintain social distancing, an as always, I'll see you all tomorrow, #Peace Out.
---
#Cheers…emmanuelGodwin
Read Also
▪ Infinix Note 7 review – Addressing the elephant in the room.
▪ Infinix S5 Pro review – More cameras + Android 10.
▪ Infinix Zero 7 early preview – What you should be expecting.
Image Credits: OscarMini, IzziBoye