For the past three years now, with every release of a new android version, Google has been slowly shifting their focus from just looks of android, but instead, to how the android operating system works as a whole.
That is to say, they have slowly shifted their focus from how the android operating system looks, in other words, the user interface, but now, to how the user interface actually works itself.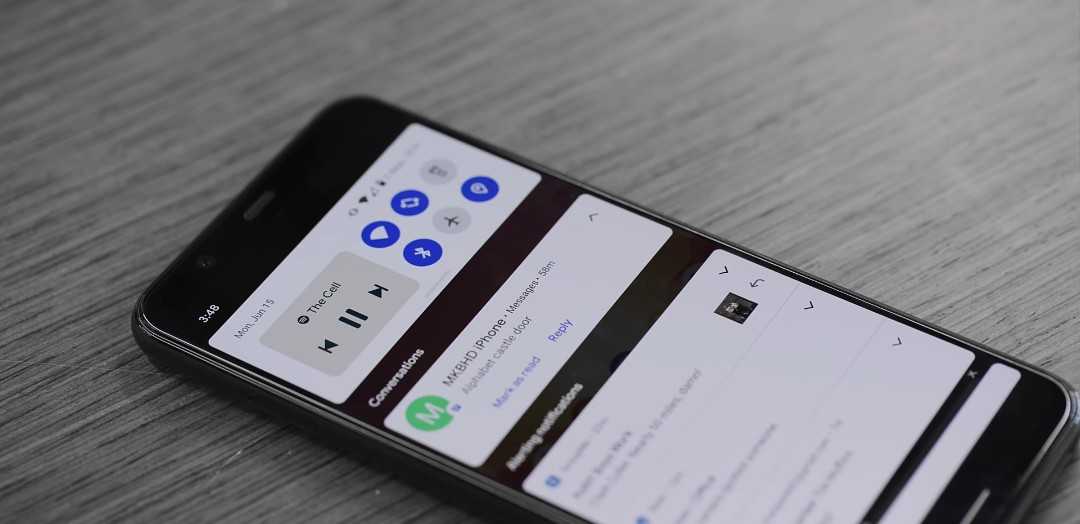 And that is the reason why nowadays, with every release of a new android version, you don't hear people screaming "oohhs and ahhs" anymore, and that is because, looking at it on the surface, one will readily think no changes were made.
But the changes really becomes significant, when you use any of the available android smartphones that are running of the said new version.
So like you guessed, this is a formal introduction and quick hands-on review of the not yet launched android's new operation system, the android 11.
So if you are not too busy, join us today, and let's see some of the new and most significant features that comes with this year's version of android operating system, the android 11.
And without further, let's get started.. #Enjoy..
6 Best New and Most Significant Features of Android 11 in 2020
Notification categories.
Music playback controls now in notifications quick toggle options.
New power menu options.
New way to give permissions to apps.
Three new options in recent apps menu.
Home Screen dock app suggestions.
Notification Categories (Conversations, Alerting & Silent)
One of the most significant changes or additions rather, which i think a lot of people are gonna appreciate is the new way of grouping your notifications.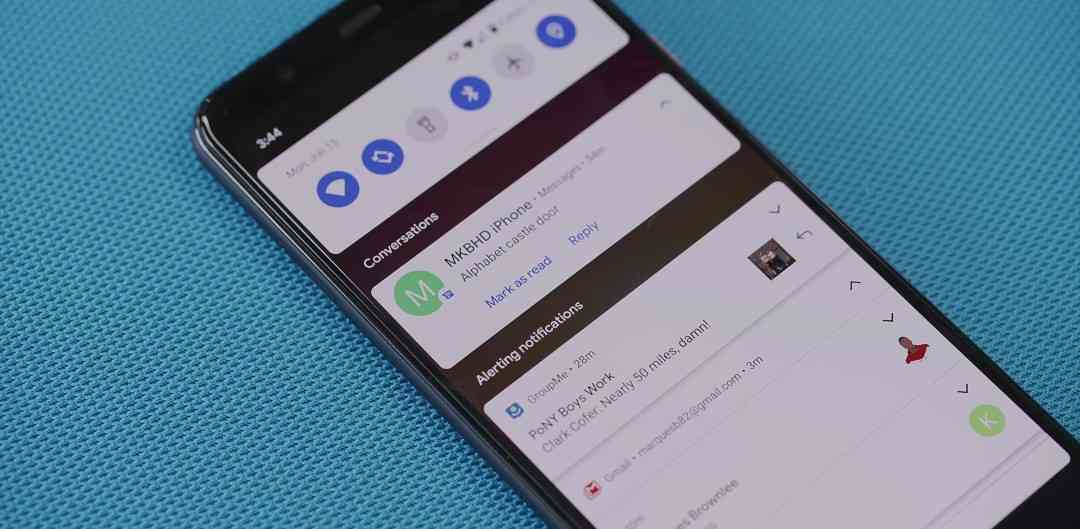 So instead of the old way of grouping all notifications from a single app into one thread that can be further expanded, on android 11, you now have three groups of notifications.
First one is "Conversations", second is "Alerting notifications", and the last being "Silent notifications". And in case you're wondering what all those stand for, especially the last two, well here's the thing.
Conversations simply groups all notifications from your messaging apps such as your Facebook messenger app, WhatsApp, Twitter DMs, your phone's default messaging app, etc, into a category, so you can go there to reply whichever one you want to, without actually opening the app.
While alerting notifications simply groups all other non-chatting notifications such as, say something like your Emails, push notifications from websites that you visited, YouTube new video alerts, etc.
And as for silent, these are notifications that you might never have to interact with. Say something like low battery alerts, bluetooth send and receive notifications, system update notifications, USB debugging notifications, etc.
So with that, the notifications area on your phone tends to look more organised, professional, and uncrowded, so you could place your focus on what really matters to you at the moment.
Music playback controls in notifications quick toggle settings.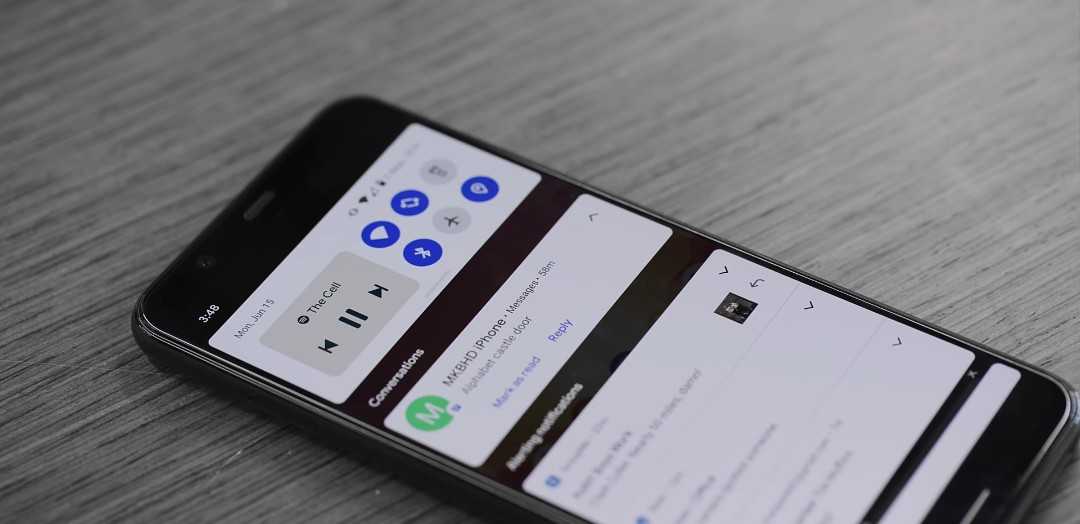 Another change on android 11, and one which no one is probably not gonna miss, is the repositioning of your music playback controls.
So formally, when you playing music on your smartphone, and you pull down your notifications tray, you'll usually see your music playback controls (prev – play/pause – next) directly below your quick setting toggles, and as well, directly above your notifications.
But this time, music playback controls on your notifications panel have now been repositioned to sit among your quick setting toggles as it is shown on the picture above.
Android 11 Review – New power menu options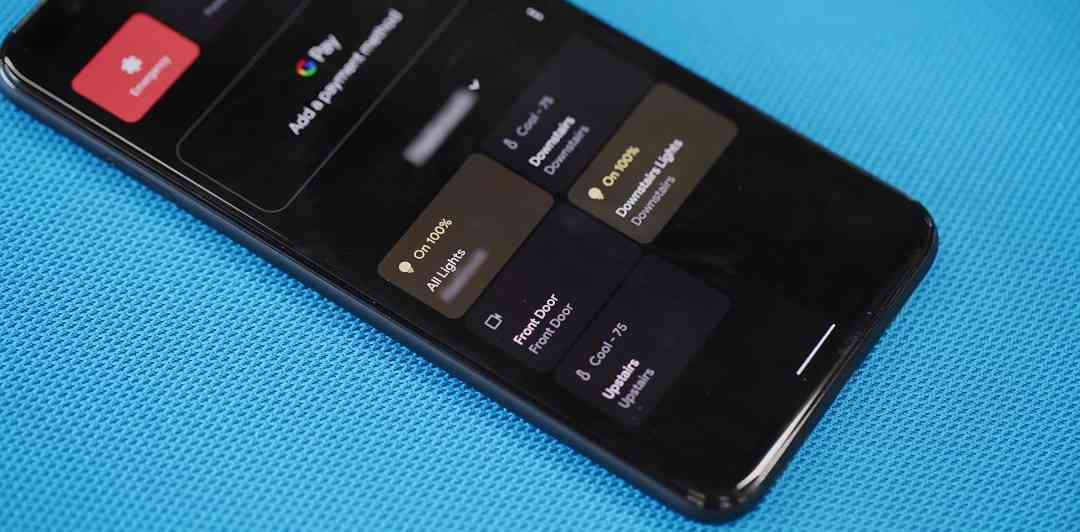 Over the years, the power menu on android smartphones have slowly shifted from just powering off and restarting your phone, to something more personal. Take as an example, the Samsung Galaxy Note 10 series.
So Google is also taking that same route as Samsung, and with that, they have added a handful of new options to android 11 power menu.
So here's the thing, when you long-press on the power key on an android 11 powered device, at the top you'll get your usually "Emergency – Power off – Restart" options.
Then there is a second card below those three options. This one let's you setup and see all your payment methods that you've setup for Google pay.
And the last card which is labelled as "Home" lets you control all your Google Home devices (for those that are using them".
Options such as turn on/off or dimming your lights, turning on/off or increasing/decreasing the volume of your smart speakers, etc.
New ways to give permissions to apps.
Another new change on android 11, but one which is more on the subtle side of things instead of significant like the first two that we just spoke about, is the new app permissions.
So on android 11, when you open probably a new app and it requests for some needed permissions, like permission to access your contacts, microphone,cameras, etc, there are now three ways of granting it this permissions.
The first one is "While using the app", i bet you already know what that means. The second is "Only this time", just like Apple, that means the permission are only granted once and for that time only.
That is, if you happen to close the app, those permissions will be revoked, and you'll be asked to grant those permissions once more when you open the app again.
And the last one is "Deny". That is, telling android not to grant the app the requested permission. And in addition to that, if you selected the first option "While using the app", and android discovers that you haven't used that app for a while, say maybe for some days or weeks, those same permissions that you granted will be automatically revoked.
New options in recent apps menu
On android 11, when you press your recent apps menu button, you now get three new buttons below your app cards.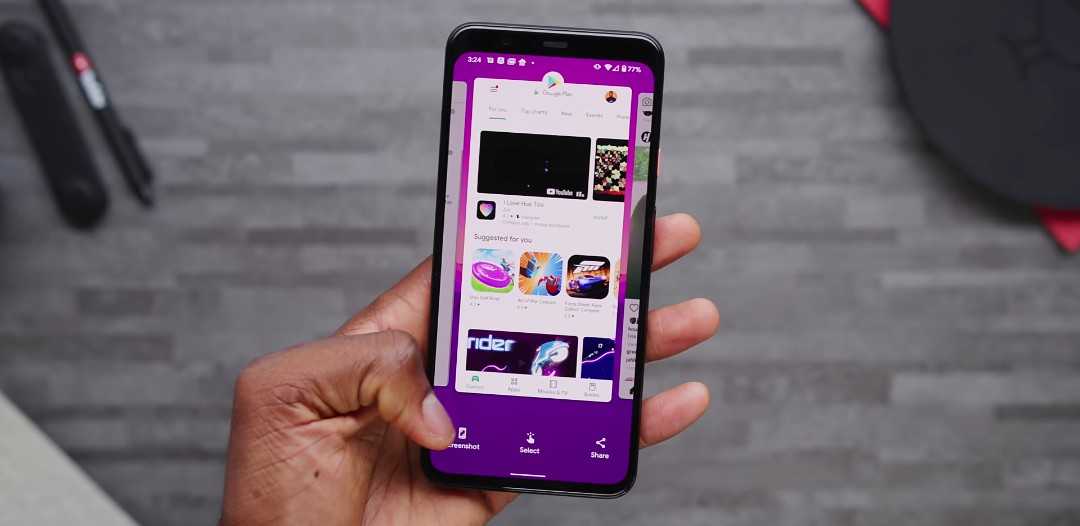 The first one says "Screenshot"; lets you quickly take a screenshot from a selected app. The second one says "Select", and it lets you copy text from a selected app, while the last one says "Share", and i believe you should know what that means.
Android 11 Review – Home screen dock app suggestions
On android 11, you can now make use of Google's app suggestions for your home screen dock apps (those group of apps that usually show at the bottom of your homescreen).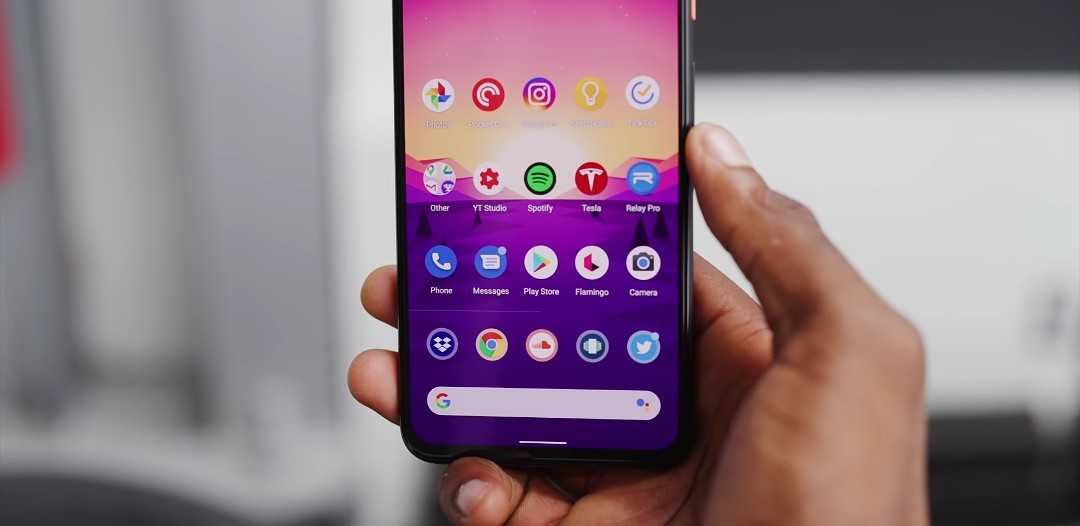 Here's what I'm trying to say, instead of setting up those apps by yourself, you can allow Google to suggest apps that it thinks you might be needing, based on your user behavior, and by making use of artificial intelligence.
Do note that these apps suggestions comes from apps which are already installed on your phone, and not some sort of adverts. And you can disable the feature in your settings though, if Google isn't really getting what you needed at the moment.
So that's all about the six most significant features of android 11 in its first public beta version. Don't forget to subscribe to our push notifications system so you could be updated whenever we make changes to this post.
Show us some love by sharing this post if you enjoyed reading it, and as always, I'll see you all tomorrow, #Peace Out.
---
#Cheers…emmanuelGodwin
Read Also
◉ Infinix XOS 6 Dolphin complete review – everything you need to know.
◉ How to setup and make use of android 10 navigation gestures on any android smartphone.
Image credits: MKBHD, The Verge