So, roughly a year after Infinix introduced the flagship Zero X & X Pro series to the world, they've taken to the stage once again to announce their successor, the Infinix Zero Ultra.
And before we proceed, did I tell you that this is currently the most expensive phone that Infinix mobile has ever produced and announced, with a price tag of ₦383,000.
Wow!!, I mean, who could have ever thought that there will be a day like this when Infinix phones are competing with Samsung flagships and even iPhones in terms of pricing?
But moving on, aside from the new design which brings a curved display, making it the first and only Infinix phone with such a display as of when writing this review, this phone has two major selling points.
First is the massive 200MP main camera sensor, which again, makes it one of the few phones, three precisely to actually have this camera sensor in them as of when writing this review, and second is the thunderous 180W superfast charging speed that Infinix actually calls ThunderCharge, and claims it can lift this phone's 4500 mAh capacity battery, from 0%, all the way to 100% in just about 12 min.
Crazy, isn't it?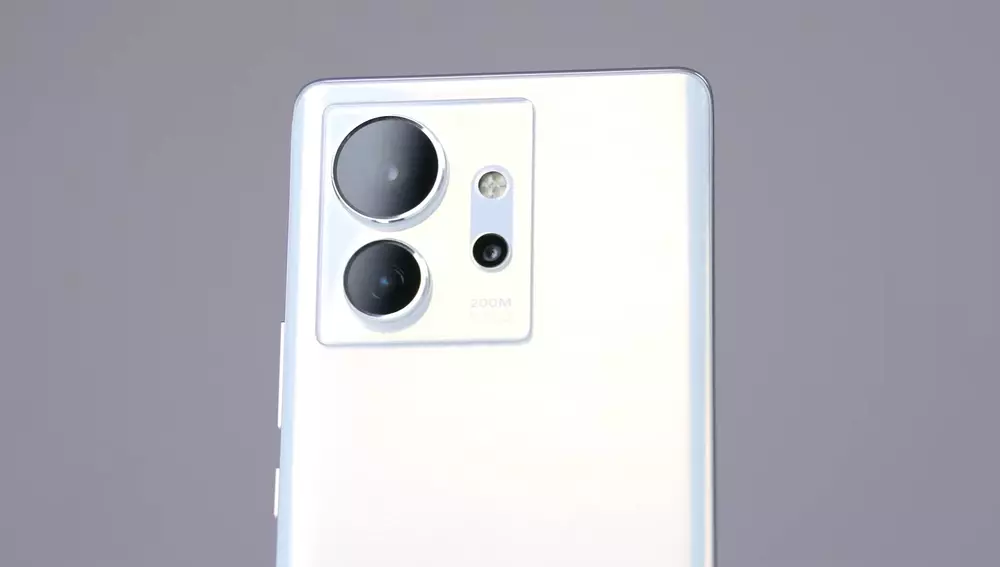 And so, with that said, let's go into the review proper, and see all that this new Infinix Zero Ultra flagship phone has to offer.
Shall we?
Of course, we should.
Read also: The 15 best Infinix smartphones you should buy in 2022.
Infinix Zero Ultra Review – The Design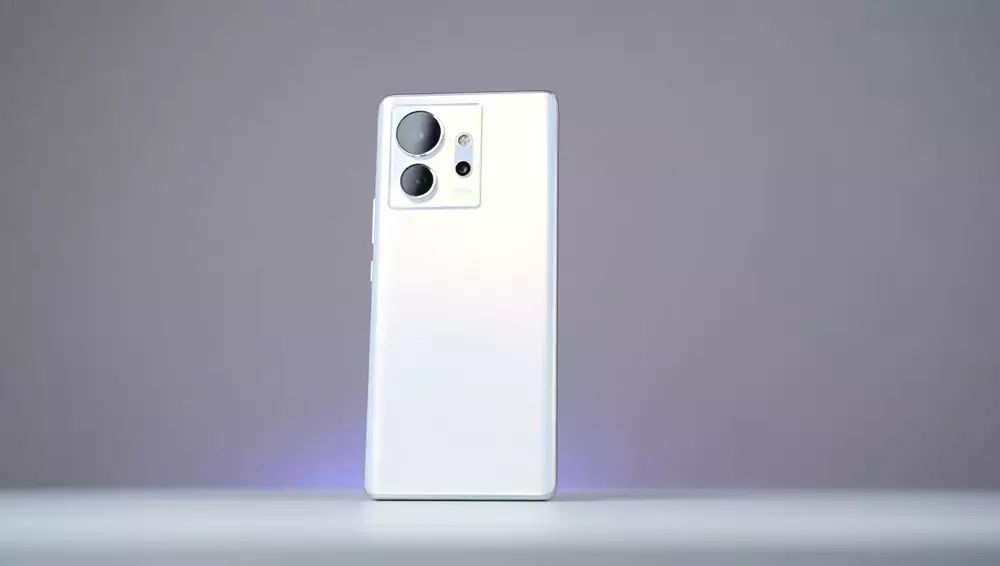 In terms of design, the Infinix Zero Ultra follows the same pattern as almost all Infinix phones that have been announced so far this year, with just the curved display setting it apart from the others while adding a premium touch to it.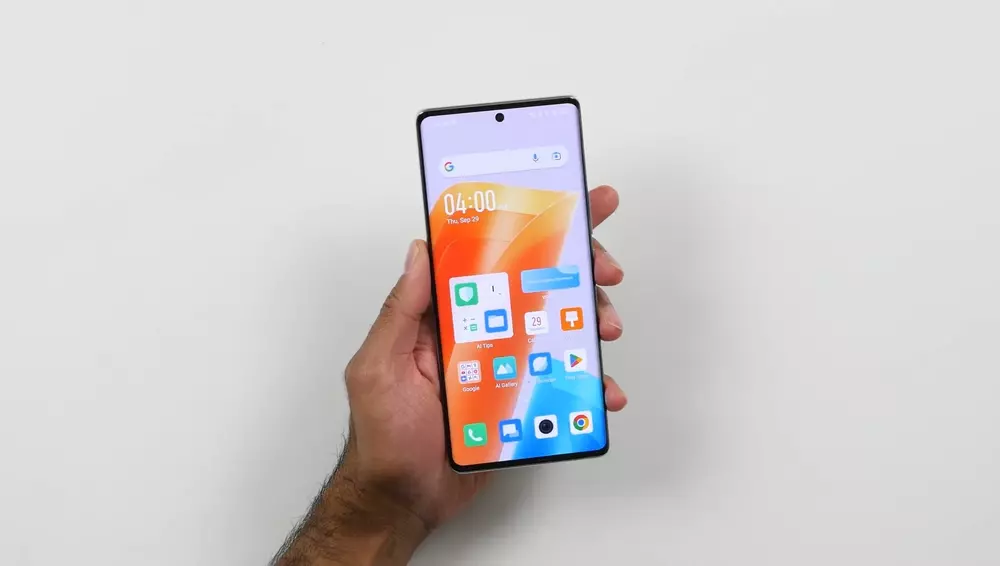 And speaking of the display, this is a massive 6.8 inches panel, similar to what you'd get on the Note series, it's an AMOLED panel, meaning you'll get the deepest blacks possible, the resolution is Full HD+ or 1080 x 2400 pixels, and it has a 120Hz screen refresh rate.
So, everything showing on the screen should very sharp and vibrant, while scrolling and flipping through different pages and apps should be smooth as butter.
For an almost 400k asking price tag, the Infinix Zero Ultra doesn't come with any form of ingress protection, not even the IP53 rating, and the company doesn't mention the type of build materials used on this phone, whether it's glass on the back or just plastic. But since the predecessors came with glass backs, I bet this one should also stick to it, but knowing the fact that Infinix is one company that can do something very good this year, only to end up messing everything up on their next iteration, I'll be keeping my fingers crossed on that.
Surprisingly, the Infinix Zero Ultra doesn't have a headphone jack, making it the first Infinix phone to lack this feature, but Infinix did well to include a USB-C-to-3.5mm dongle in the box. So, bye bye headphone jack.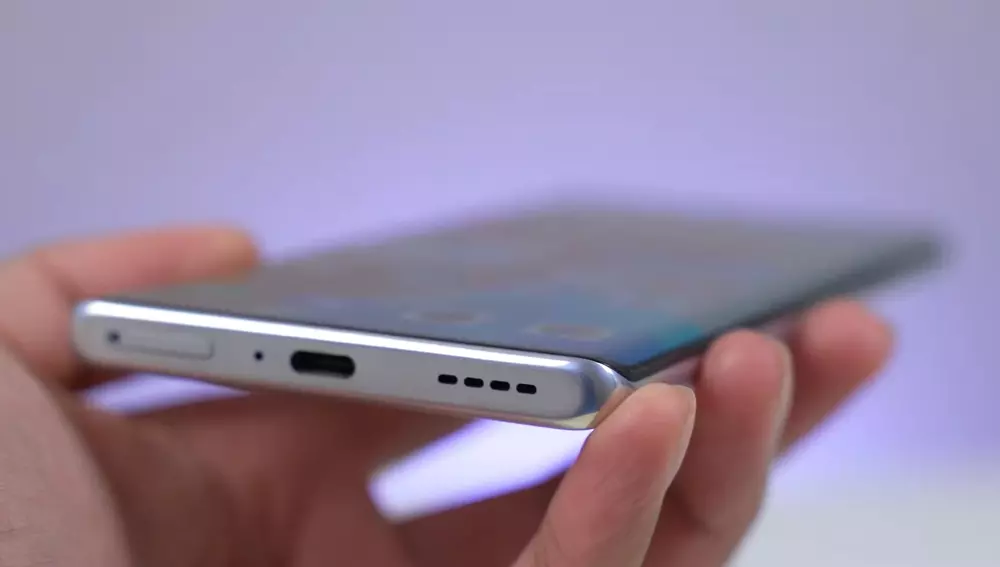 The Infinix Zero comes in just two colors, Coslight Silver, and Genesis Noir, and that's basically it for the phone's design.
Cameras
And now coming to one of the major selling points of the Infinix Zero Ultra, the camera, or cameras rather, and this is where things begin to make an ugly twist.
Remember when I said Infinix is one company that's capable of doing something very impressive this year, only to completely ruin it the year after?
Well, that's unfortunately the state of this new phone when compared to its predecessor, the Infinix Zero X Pro.
So, here, we have the leader of the pack, a massive 200MP main camera sensor, it's a Samsung's HP1 camera sensor measuring 1/1.22″ in size, meaning it's among the largest you can currently find out there in terms of actual size while the individual pixels measure 0.64µm. The sensor uses 16-to-1 binning for an effective pixel size of 2.56µm, and it outputs 12.5MP images.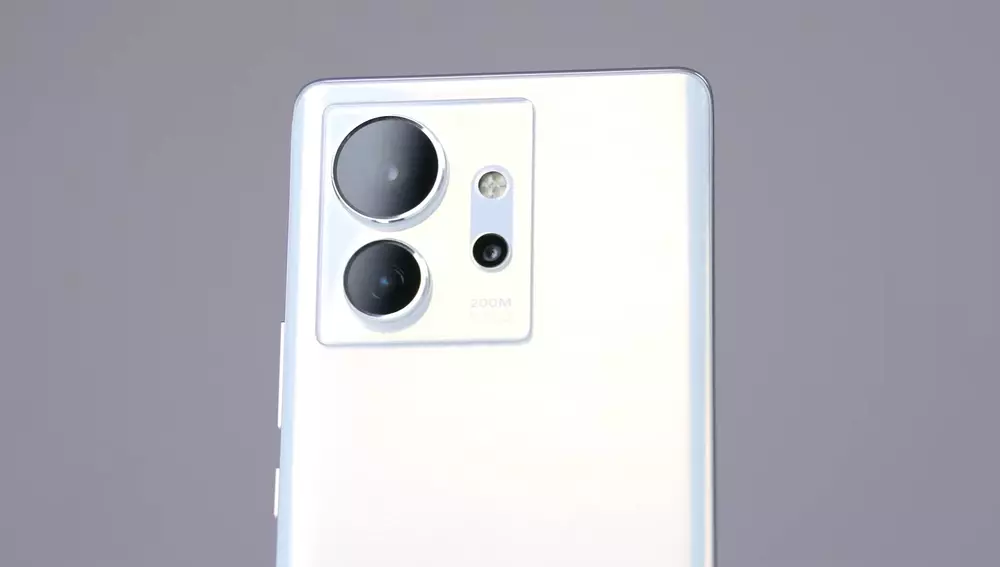 Now where things begin to take a different turn is on the remaining two cameras.
First of all, unlike the Zero X series where you get a proper periscope telephoto camera, the Infinix Zero Ultra has nothing of such, but instead, has been replaced by a 13 Ultrawide sensor, and a 2MP macro sensor.
Am I dreaming? A 2MP macro sensor on a flagship device with a ₦386k price tag? I thought those were reserved for the mid-range and entry-level devices?
Why Infinix, why?
Well, those aside, on the front of the phone is a 32MP front-facing camera sensor.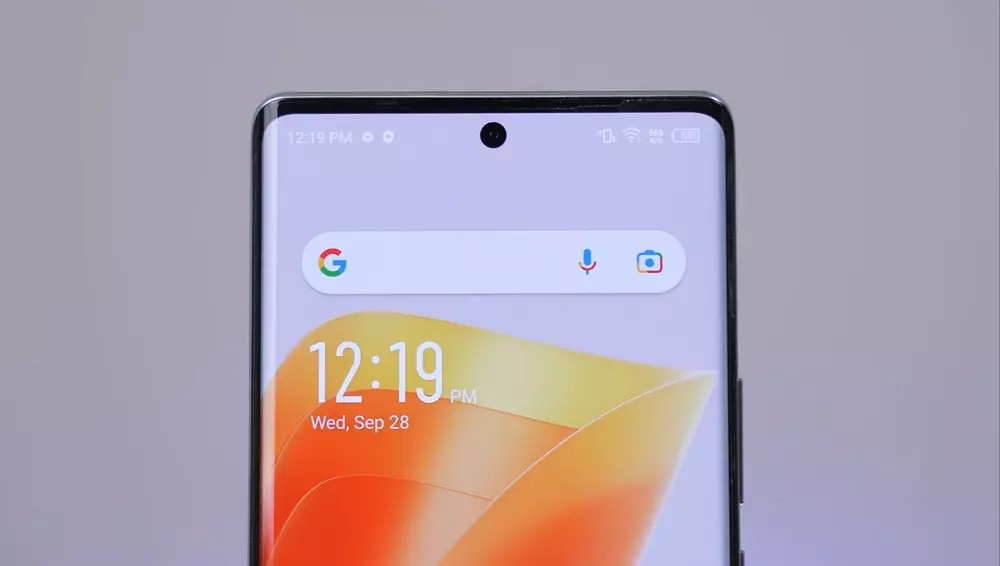 This phone can record 4K videos at up to 30 frames per second using the rear cameras, while the front camera is only limited to 1080 at the same 30 frames per second, in a world where mid-range phones are doing up to 4K.
And in terms of the actual camera image quality, well, here you go. Be the judge yourself.
Hardware & Software
Powering this device is the MediaTek Dimensity 920 chipset with 8GB of RAM, and 256GB of internal storage, and as for the chipset, well, it's not the fastest out there, neither is it the newest, this thing was announced by MediaTek way back in 2021, and has since been replaced by the Dimensity 930, but Infinix still chose to go with the old model.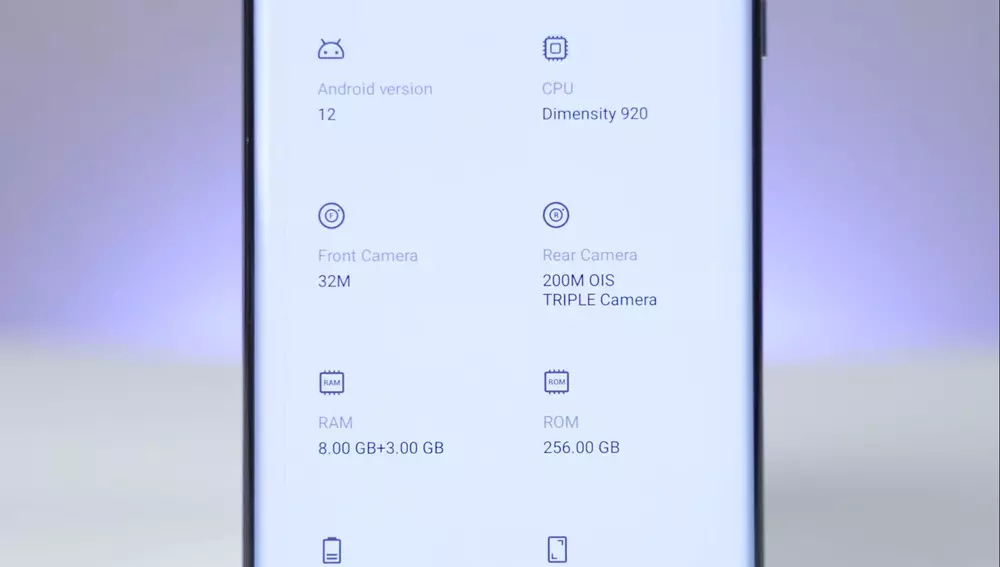 And even at that, there are even better MediaTek chipsets that Infinix could have used like the new Dimensity 1300, but again, failed to do so.
Similar Posts
But processors aside, in terms of day-to-day usage, the Infinix Zero Ultra should be able to handle whatever thing you throw at it without breaking a sweat.
But where things might again begin to look ugly, considering the price of the phone is on the high side, and Infinix's past history of handling software updates, personally, I don't think the Zero Ultra is a good choice of investment to make especially if you're concerned about software updates.
So, the thing is, Infinix has never been known for updating their old phones to the newest software or Android version, for instance, Android 13 is out, but the last year's Zero X series that came running Android 11 out of their boxes are still stuck with that same Android version without getting any updates to Android 12, and now, 13 is out with no hopes of them getting updated, and I'm 100% sure that will be the case of this Infinix Zero Ultra.
In a world where mid-range phones from the likes of Xiaomi, Realme, Oppo, and not to mention Samsung are getting at least 1 to 2 years of software updates with Samsung even raising the notch higher up to 4 years, a flagship Infinix smartphone with a flagship price tag won't be getting none.
I mean, it's a shame.
Similar Post: List of Infinix smartphones that are most likely to get Android 13 updates if the company ever chooses to.
And in terms of the actual software or user experience, well, if you've used an Infinix phone before, then you should feel right at home as everything is basically the same as what you've been used to before.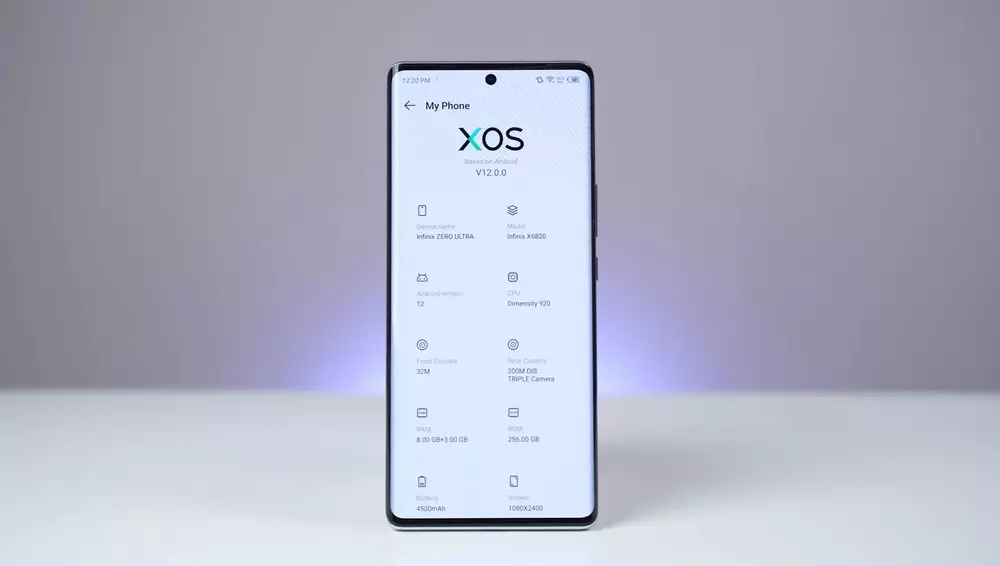 So, what this means is aside from the phone running smooth and fast in day-to-day usage, you still get the truckload of bloatware, adverts popping up in different places across the UI, especially in the notifications area, and all that.
But it's a good thing some of the bloatware can be disabled or completely uninstalled, and if you care, we've made an extensive guide on how you can delete bloatware and disable adverts on your Infini and Tecno smartphones.
Now, having said that, let's look into the second most important feature of the Infinix Zero Ultra, the battery and charging speed.
Infinix Zero Ultra Review – Battery & Charging
So, you get a 4500 mAh capacity battery on this thing, but that's not exactly why we're here. The main reason why we're here is because of the insane charging speed that this phone comes with, a 180W superfast charging speed, that Infinix calls Thunder Charge.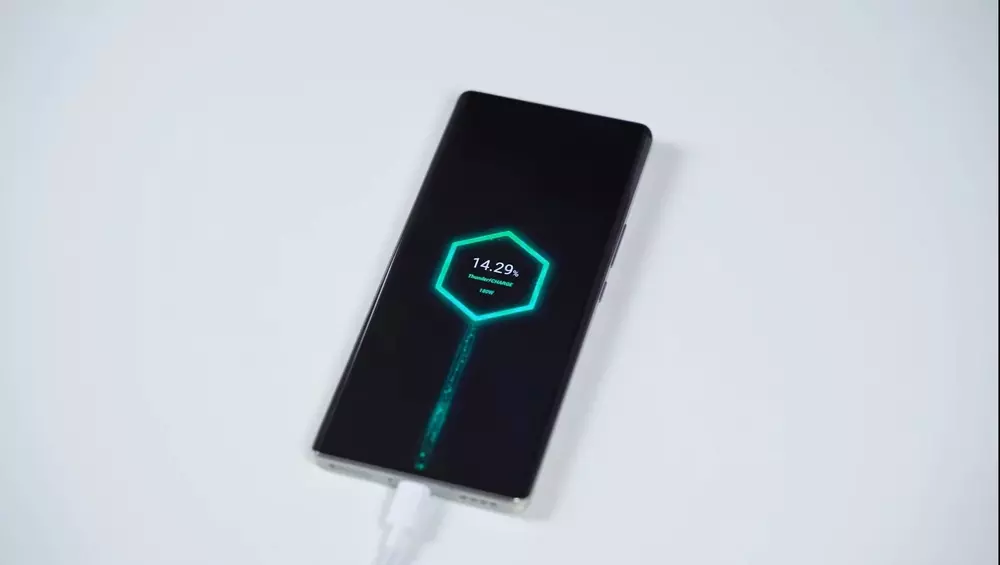 And with this, Infinix is claiming this can refill the Zero Ultra's battery from flat all the way to 100% in just 12 mins.
And to see it in action, simply watch the video below.
Conclusion & Pricing
So, the Infinix Zero Ultra is currently retailing for ₦383,000, and for such a high price tag, do you think this phone is worth it?
Well, first of all, and like I've already said multiple times, the two top selling points of this phone are the 200MP main camera sensor, and the 180W superfast charging speed.
But do these things justify such a price tag?
Well, first of all, we all know camera megapixel numbers do not actually translate to the final image quality as there are other things that come into play such as the software processing and you're even missing out on a proper telephoto sensor that was found on the Zero X series last year.
Secondly, 180W superfast charging is impressive, I mean, plugging your phone and getting it fully charged in just under 15 mins sounds futuristic, but for someone like me, I don't really mind if my phone has 30 to 40W charging speeds.
Moving further, considering the fact that after spending almost 400k on this phone and it'll be outdated and forgotten by the company in just under 1 year in terms of software updates, personally, this is not an investment I'll be willing to make.
So, the thing is, if you're crazy about camera megapixel numbers and superfast charging speeds, and you have the money to spend to get those, well, no one is stopping you, but for such a price tag, I'll be better off getting a Xiaomi Redmi Note 11 Pro+ 5G or a Samsung Galaxy A53 5G at lesser prices while still having some change to spare to get accessories like an Oraimo Freepods, or anything else.
And that's it for the Infinix Zero Ultra review. If you have any questions, kindly leave them in the comments section below, and kindly give this post a thumbs up by sharing it if you enjoyed reading it, and as always, I'll see y'all tomorrow, #peace out.