Okay, so here's the thing. There is a new Infinix phone on the block, but, not just your regular mid-range Infinix phone that we're all used to. This one, is the all-new "Infinix Concept Phone 2021", and as you already guessed, this phone wouldn't be made available for purchase, but, this is one hell of a phone that have a lot of tricks hidden under its sleeves, and when I say a lot, I literally mean "a lot".
But before we go into those, first say "Hello" to the all-new Infinix Concept Phone 2021, officially unveiled at the MWC 2021 (Mobile World Congress) event yesterday.
With this phone, Infinix is clearly making a bold statement by telling the world that "Look, we are ready to step up our game in the mobile smartphone world, we're ready to take on the big dogs in the industry like Samsung, Xiaomi, Vivo, etc, and to achieve this, we're willing to do anything possible".
So, what do we have here?
A lot.
To start with, this phone has a self-color-changing property, like the back of this phone can literally go from grey to blue, and it kicks in when you have a notification on the phone or some other custom events.
As if that is not enough "wow" factor already, the letter "O" that makes up part of the word "NOW" inscribed on the back of the phone, also lights up when you plug in your charger. No need of trying to explain anything here. Here it is. And speaking of charging, this new Infinix Concept phone, is currently the world's fastest charging android smartphone you can find anywhere, right now. No CAPS.
It is equipped with up to 160W lightning superfast charging technology, and with its appropriate charger in the box, this uncommon combo can literally take the new Concept phone's battery from 0 percentage of charge, all up to 100%, in exactly 10 mins of charge time.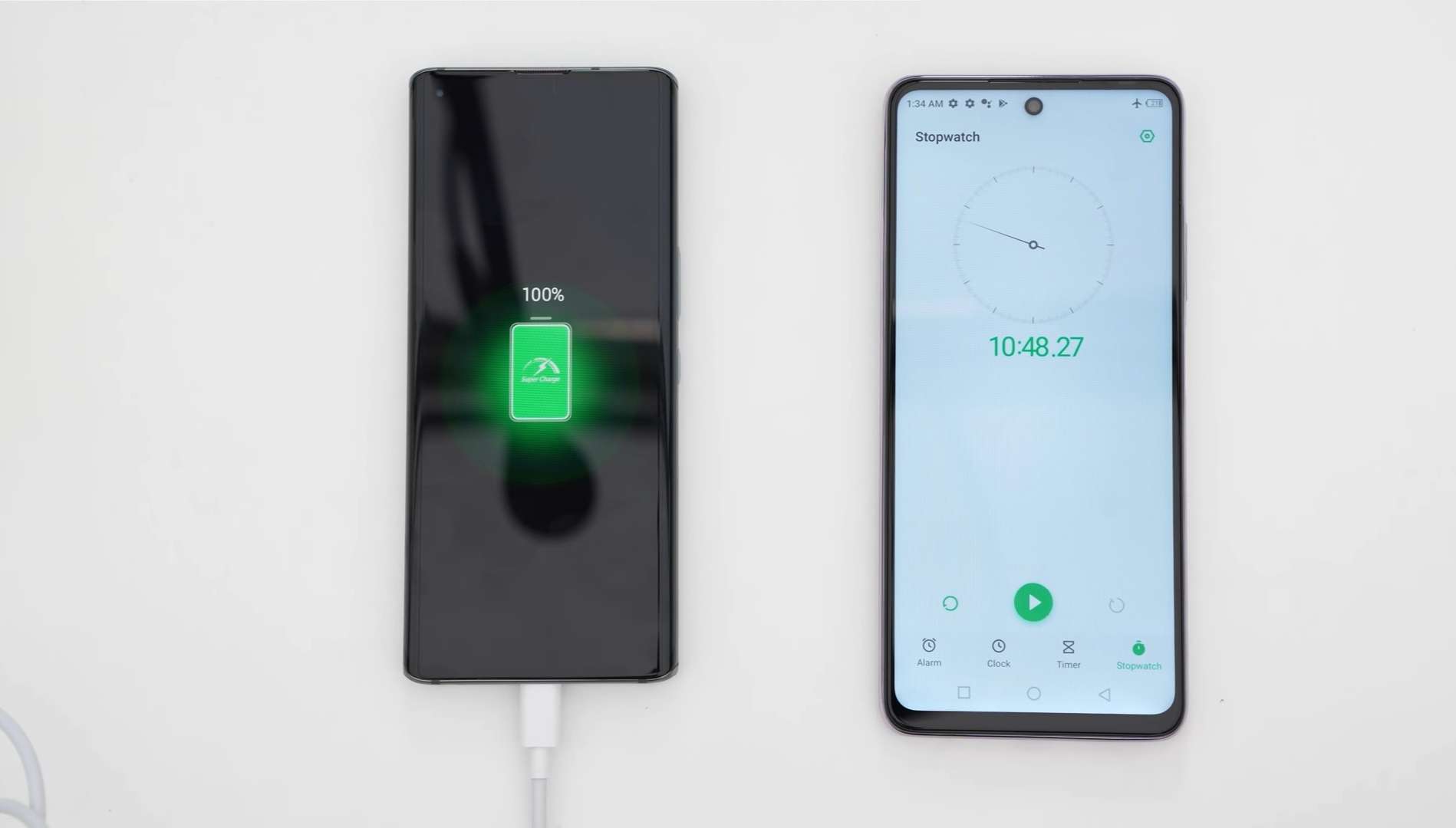 And if you feel for any reason that a 160W superfast wired charging solution is not enough for you, Infinix has even fitted this phone with an additional 50W wireless charging coils, though Infinix didn't give us a time frame required for the phone to go from 0 to 100 on a wireless charger, but hey, 50W wireless charging is among the fastest in the industry right now.
Moving further, the phone is fitted with a massive 6.67 Inches Full HD+ curved Super AMOLED display, one that refreshes at 90Hz, and for the records, this is actually the first curved display that we have come to see on an Infinix phone and the best display on an Infinix smartphone to date. Once again, no CAPS.
And just so you know, the curved sides on this phone are not just the regular curved display edges you see on other phones out there, this is, according to Infinix, an 88° curved OLED display panel, à la the Huawei Mate 30 Pro.
And since this an OLED panel, it has its fingerprint reader, discreetly hidden under the panel, not a new technology per say, but it is actually the first on an Infinix phone.
Now, let's talk about those cameras on the back.
For a start, the new Infinix Concept Phone 2021 is equipped with a 108MP main camera sensor, now the star of the show is the new 135mm focal-length-equivalent 8MP Periscope Telephoto sensor, which can achieve up to 5x optical zoom capabilities, and lastly is the 13MP ultrawide sensor.
With camera specs such as these, coupled with the curved OLED display panel, we can boldly say that Infinix is ready to test the waters in the premium flagship smartphones market. But cameras and displays are only a part of the most important things that make up a premium smartphone, what about the chip powering this thing?
Well, the Infinix Concept Phone 2021 comes ladened with a Mediatek Helio G95 processor, not the fastest in the world as this is only but a mid-range chipset, but this phone isn't gonna be available for purchase by the way, so, no issues.
The phone boots Android 11 out of the box with Infinix's own proprietary XOS 7.5 Dolphin UI version, and that is basically everything you need to know about the new Infinix Concept Phone 2021.
So, in conclusion, the Concept Phone is just a showoff of some of the new technologies that are about to start seeing being included on future Infinix smartphones, like the 160W superfast charging technology, the 5x periscope zoom camera lens, curved OLED displays, and all that, personally, I feel that the self-color-changing body might just be a gimmick for publicity purposes.
And speaking of seeing these features on Infinix phones, Tecno, one of the three companies owned by Transsion Holdings alongside Infinix and iTel, already launched a real-life usable phone that is even already open for preorders with some of these new features discussed here.
The Tecno Phantom X comes with a curved OLED Full HD+ 90Hz display, it has a 2x zoom telephoto camera lens, complete with a Samsung GN1 50MP main camera sensor with Phase detection and Laser autofocus technologies, and it even comes with a front and back glass build, both made out of a Corning Gorilla Glass 5 glass sheets.
So, you see, premium if I must say, and you can read more about the Tecno Phantom X when you follow this link.
So, in the meantime, kindly let us know what you think about the new Infinix Concept Phone 2021 in the comments section below, and if enjoyed reading this article, kindly give it a thumbs up by sharing it, and as always, I'll see you all tomorrow, #peace out.