From smartphones to smart TVs, and now, we have our first laptop from our very own household brand, Infinix, the Inbook X1.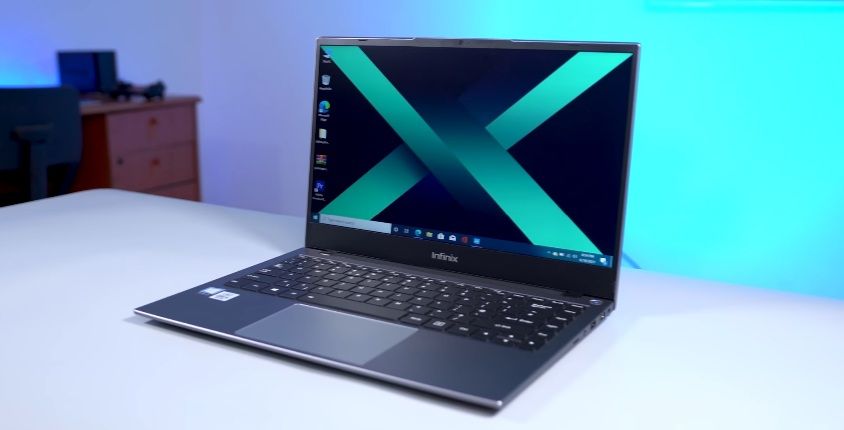 So, the Inbook X1 is Infinix's first take on Windows-powered laptops, and it looks very promising on paper, and for a first-generation product, I must say that Infinix nailed it, and it nailed it very hard in terms of design and specs.
Read Also: Infinix sets to unveil its first flagship smartphone with premium specs, and premium materials, and at a premium price tag. Here's all you need to know about it.
To start with, the laptop comes enclosed in an all-metal body, which Infinix brags to be a "premium aircraft-level aluminum".
The laptop is lightweight, tipping the scale at 1.48 kg, and it also thin too, measuring just about 16 mm in thickness.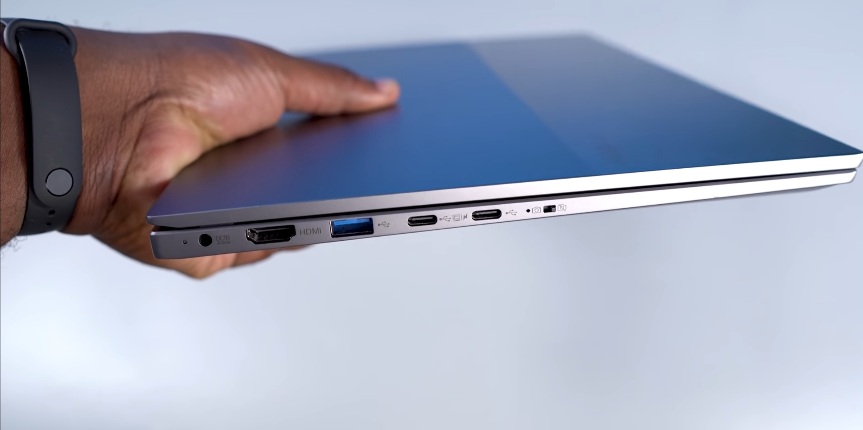 It comes with a 14 Inches Full HD+ IPS LCD display, with no high refresh rate of any sort, and the bezels around the display are quite thin too. Even thinner than what you'd get on most more expensive laptop models, and it comes with a 180° rotatable hinge, meaning that you can lay the laptop completely flat on a surface, like a notebook.
And one more thing, at the top bezel of that display is a 720p webcam, with two microphones. The webcam has a switch at the side of the laptop which can be used to turn it on and off.
Powering the laptop (the one in question here) is a 10th Generation Intel Core i5-1035G1 processor, it comes equipped with 8 Gigabytes of RAM, and 256 Gigabytes SSD.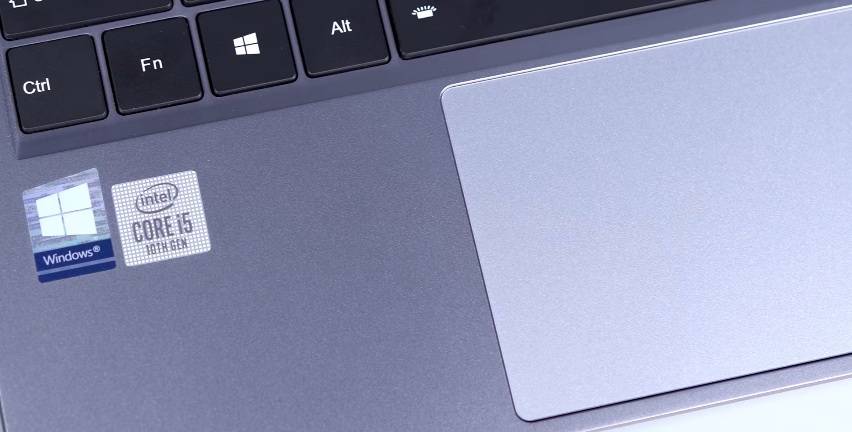 Though you can have the laptop in two other flavors, there is a lower-speced one wielding a 10th Generation Intel Core i3-1005G1 processor, at the same time, equipped with 8 Gigabytes of RAM, and 256 Gigabytes SSD.
Then lastly, there is the beefed up version wielding a 10th Gen Core i7 chipset, laddened with 16 Gigabytes of RAM, 512 Gigabytes of SSD, and it comes with Intel's IRIS Plus graphics card for better performance, and Infinix has equipped it with a fingerprint reader.
All models come with Bluetooth 5.1, and WiFi 6 onboard. As for ports, well, you've got way more than you'll ever need.
First of all, on the left side of the laptop, we've got a HDMI port, a USB 3.0 port for faster data transfer, two USB Type-C ports, of which one has support for connecting external displays, and also charging the laptop as well, then finally, we have that front-facing camera switch I told you about earlier.
Turning the laptop to the right side, we another USB 3.0 port, followed closely by a regular USB 2.0 port for those who still live in the stone age, making it a total of five USB ports, then there is a 3.5 mm headphones jack, and lastly, a micro-SD card slot. This laptop is port-able (pun intended).
The laptop runs Windows 10 operating system out of the box, and Infinix alongside Microsoft is offering you one free month of Office 365 to enjoy on the laptop before you'll be required to purchase the license.
Powering the machine is a 55 Wh battery that recharges through a USB-C port, at up to 65W speed. Infinix claims that this setup can resurrect the Inbook X1 dead battery and fill it up to 70%, with just an hour worth of charging time.
The laptop comes with a quad-speaker setup, two inside, and two outside at the bottom, and these speakers are tuned using DTS audio enhancement. While keeping the laptop cool is a setup that Infinix boastfully refers to as the ICESTORM 1.0 cooling system, claiming that it utilizes military-grade air ducts to keep the machine running quietly even during heavy usage.
The Infinix Inbook X1 can be had in a total of four colors, the Noble Red, Elves Green, Starfall Grey, and Elegant Black.
As for pricing, well, here you go.
Infinix Inbook X1 laptop prices

.
Inbook X1 – 10th Gen Intel Core i3, 8GB RAM + 256GB SSD = 267,700 NGN.
10th Gen Intel Core i5, 8GB RAM + 256GB SSD = 321,200NGN.
10th Gen Intel Core i7, 16GB RAM + 512GB SSD, Intel IRIS Plus graphics card = 406,700NGN.
So, this is everything you need to know right now, concerning the Infinix's first laptops, the Inbook X1. And now it's your turn. Tell us what you think about these notebooks in the comments section below.
Are they worth buying for those prices with those specs or not? Are there better options from other manufacturers out there at cheaper prices?
We'll like to hear from you, so make sure you leave a comment right there before leaving, and while you're at it, kindly give a post a thumbs up by sharing it if you enjoyed reading it, and as always, I'll see you all tomorrow, #peace out.