Infinix has given us quite a handful of very good phones this year, starting from the Note lineups to the Zeros, the Hot, and even from the Smart lineups. But what about the S lineups? I mean, aren't we getting an Infinix S6 phone this year?
Aren't we getting a successor to the Infinix S5 that was launched during this same period last year? And even if we eventually do, what are the specs gonna be like?
Well…
To start with, I can assure you that we're definitely gonna be getting a successor to the Infinix S5 and S5 Pro smartphones which will naturally be called the Infinix S6, but what I can't assure you of is, when this will be.
But in the meantime and while we await its arrival, I'm gonna be making a rough assumption of what the specs of the Infinix S6 are gonna be like, while taking clues from some of the phones that Infinix has launched this year.
So without further ado, let's get started… #enjoy.
Read Also
▪ List of Infinix phones that are mostly to getting android 11 update in 2021.
▪ 10+ best Infinix phones to buy in 2020 and 2021.
Infinix S6 Assumed Key Specifications & Features

.
Up to 6.6+ Inches LCD display.
1080p (Full HD+) screen resolution.
64MP main camera module.
8MP Ultrawide, 5MP macro lens, 2MP depth sensor.
32MP front-facing camera module.
Mediatek Helio G80 processor.
4/6GB RAM + 128GB internal storage versions.
Android 11 + XOS 8 version out of the box.
Up to 5000mAh battery with up to 18W fast charging.
USB Type-C charging port.
Launch date: N/A.
Price: N/A.
Overall feel of the phone

.

Now if you observed closely, you'd notice that the Infinix S6 will have specs that seem like that of the Note 8, but with slightly better cameras, especially the 5MP macro lens, and 32MP front-facing camera.

And this is because I feel that when Infinix officially takes the veils off this smartphone, they will try to place it somewhere in-between the Zero 8 and Note 8 lineups.

Considering the fact that the Infinix S lineups are always camera-centric smartphones, Infinix will likely use the Zero 8 and Note 8 64MP main lens, but this time with the same 32MP front-facing camera lens from last's year Infinix S5 model, throw in a Full HD+ display that is lacking on the Note lineups, couple it up with the same specs from the Note 8, and there you have it, the Infinix S6 smartphone.

A smart assumption right?

Now let's talk about the specs individually, starting with the…
Display
For display, I'm pretty sure that we're gonna be getting a not less than 6.6 Inches sized panel because that has been the norm for almost all smartphone manufacturers for some time now, but what I can't assure you of is if this panel is gonna be a Full HD+ (1080p) one, or a generic HD+ (720p) panel.
But I'm placing my bets more on the former, cause we already had a Full HD+ panel from the S lineups earlier this year, talk about the Infinix S5 Pro.
The display is gonna be LCD for sure, and i don't think there will be anything like a high screen refresh rate on it. If they wanted to do that, they would have done it long ago on the Infinix Note 8 phone, considering the fact that it was marketed as a gaming focused smartphone.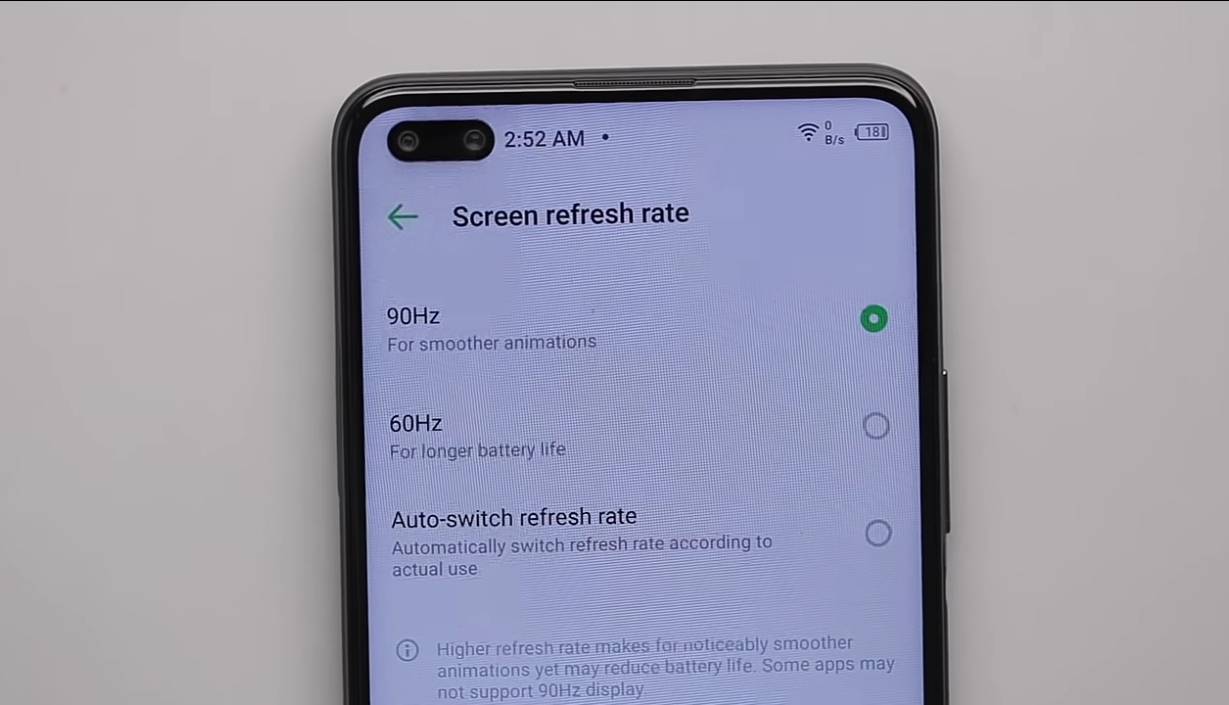 So in conclusion for the display, we're likely gonna be seeing an above 6.6 Inches LCD panel, with or without a Full HD+ resolution, and without a higher screen refresh rate.
Now let's talk about the cameras.
Infinix S6 – Cameras
Like I said earlier in the above paragraphs, the Infinix S6 might likely be the same phone we got on the Infinix Note 8, but with upgraded camera modules.
So we're likely gonna be seeing a 64MP main camera lens on the back, followed closely by an 8MP ultrawide lens, a 5MP macro, and finally a 2MP depth sensor.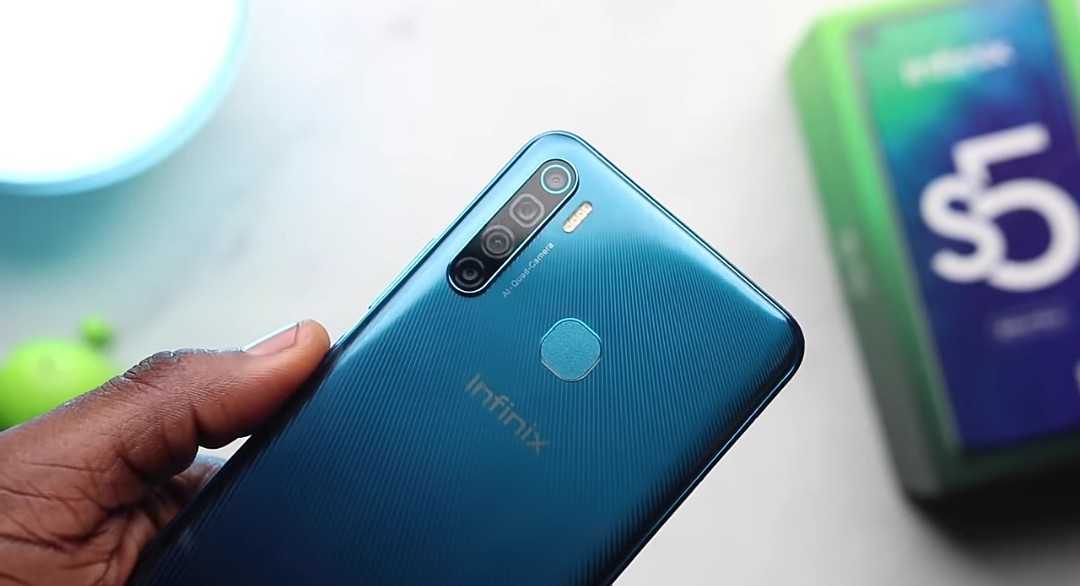 While on the front, we're likely gonna be seeing the same 32MP lens that we saw on the last year's model, the Infinix S5.
These cameras should be able to shoot 4k videos at 30fps(frames per second) or even 60fps considering the fact that the phone is gonna be camera focused, same as its predecessors, and it will also be able to shoot super slow-motion videos at 960fps.
Processor, RAM and Storage
The Infinix S6 will likely be making use of the same Helio G80 processor from the Note 8, with suitably 4GB and 6GB RAM configurations, and a straight-out 128GB storage version.
Software
If Infinix announces the S6 phone next year, then it will unarguably be the first Infinix phone to ship with android 11 out of the box, and because we're getting a new android version, we're also gonna be getting a new version of Infinix XOS UI, which will undoubtedly be called the XOS 8.
Read Also – Infinix XOS 7 review (everything new with the latest version of Infinix proprietary OS).
Infinix S6 – Battery & Charging
As for battery sizes, the Infinix S6 will ship with nothing less than a 5000mAh battery, because that has simply been the norm for smartphone manufacturers in 2020, and so it will be continuing so even in 2021.
And as for charging speed, we're likely gonna be getting the same 18W fast charging speed that we got on the Note 8, or even something slightly higher than that, maybe up to 25W.
It is definitely gonna be coming with a USB Type-C charging port, as anything less than that is gonna be a total deal breaker for many, considering the fact the Note series already got it.
As for pricing and launch date, I'm sorry but I can't really make any assumptions on those, but I think I might just be confident enough to assume that it will launch anytime within the first quarter (Jan – Mar) of next year, but that is if it doesn't launch before this year rounds up.
Alright fellas, these are all the assumptions I can make for now concerning the next Infinix S6 smartphone, please remember that these are in no way the official specs of this phone, so you're better off taking everything written on this page with a pinch of salt, and a lil bit of pepper.
Give this post a thumbs up by sharing it if you enjoyed reading it, and as always, I'll see you all tomorrow, #Peace Out.
---
Read Also
▪ How to uninstall bloatware apps & disable adverts across the UI on Infinix phones.
▪ How to download and make use of 3D parallax wallpapers on Infinix phones.
▪ How to play one music across multiple Infinix phones at once.