Julia Roberts movies on Netflix – Julia Roberts might no longer be appearing on the screens as much as she did in the late 1990s and early 2000s when she was at the peak of her career, having appeared in a handful of blockbuster movies and TV series such as "Friends", "Ocean's Eleven", "Ocean's Twelve", "Pretty Woman", among many others. And today, we'll be showing all of her movies that are currently streaming on Netflix as we speak, and ranked from the best to worst.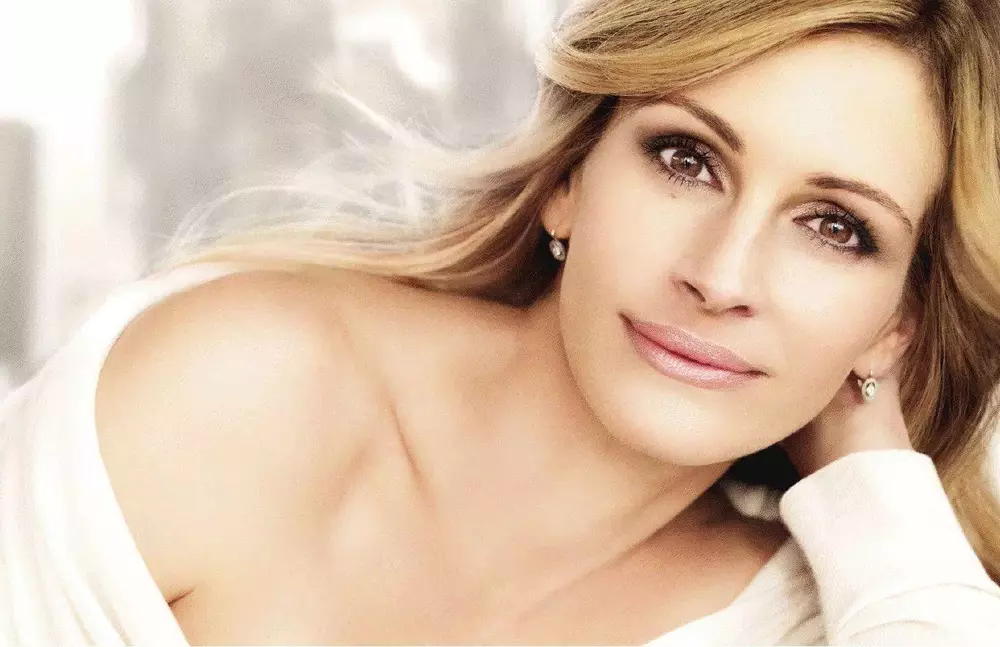 So, you're ready?
Sure, then let's begin.
…But before then, kindly take note that by the time you'll be reading this article & in Netflix's usual tradition, some of the movies listed here might no longer be available in your location, or even worse, completely removed from the platform, just in case you couldn't find some of them on your Netflix's app.
And with that being taken note of, now let's begin, #enjoy.
Top 26 Best Julia Roberts Movies on Netflix
Here are 26 available Julia Roberts movies on Netflix right now.
| MOVIES | RELEASED | DURATION | RATING |
| --- | --- | --- | --- |
| Friends | 1994 – 2004 | TV Series | 8.9/10 (1M) |
| Ocean's Eleven | 2001 | 1h 56m | 7.7/10 (584K) |
| Ocean's Twelve | 2004 | 2h 5m | 6.5/10 (397K) |
| Notting Hill | 1999 | 2h 4m | 7.2/10 (321K) |
| Hook | 1991 | 2h 22m | 6.8/10 (260K) |
| Closer | 2004 | 1h 44m | 7.2/10 (225K) |
| Erin Brockovich | 2000 | 2h 11m | 7.4/10 (203K) |
| Wonder | 2017 | 1h 53m | 7.9/10 (168K) |
| My Best Friend's Wedding | 1997 | 1h 45m | 6.3/10 (146K) |
| Charlie Wilson's War | 2007 | 1h 42m | 7.0/10 (120K) |
| Money Monster | 2016 | 1h 38m | 6.5/10 (102K) |
| Eat Pray Love | 2010 | 2h 13m | 5.8/10 (100K) |
| August: Osage County | 2013 | 2h 1m | 7.2/10 (92K) |
| The Pelican Brief | 1993 | 2h 21m | 6.6/10 (90K) |
| Flatliners | 1990 | 1h 55m | 6.5/10 (89K) |
| Mirror Mirror | 2012 | 1h 46m | 5.6/10 (89K) |
| Mona Lisa Smile | 2003 | 1h 57m | 6.5/10 (85K) |
| America's Sweethearts | 2001 | 1h 42m | 5.7/10 (59K) |
| Steel Magnolias | 1989 | 1h 57m | 7.3/10 (58K) |
| Duplicity | 2009 | 2h 5m | 6.1/10 (51K) |
| Secret in Their Eyes | 2015 | 1h 51m | 6.3/10 (49K) |
| The Ant Bully | 2006 | 1h 28m | 5.8/10 (40K) |
| Everyone Says I Love You | 1996 | 1h 41m | 6.7/10 (38K) |
| Mother's Day | 2016 | 1h 58m | 5.6/10 (38K) |
| Ben Is Back | 2018 | 1h 43m | 6.7/10 (23K) |
| Smurfs: The Lost Village | 2017 | 1h 30m | 6.0/10 (22K) |
More on Netflix
Friends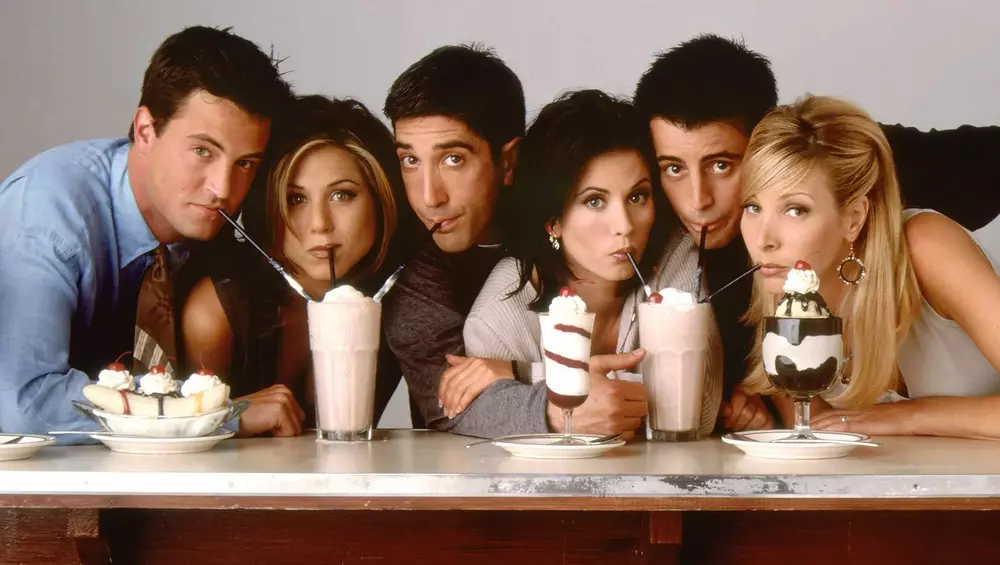 "Friends" is a beloved American sitcom that aired from 1994 to 2004. Created by David Crane and Marta Kauffman, the show follows a group of six friends, Rachel, Ross, Monica, Chandler, Joey, and Phoebe, as they navigate their personal and professional lives in New York City.
Throughout its 10-season run, "Friends" explores themes such as friendship, love, career, and family through a mix of comedy, drama, and romance. The show is known for its witty writing, sharp humor, and relatable characters that have become cultural icons.
Each episode revolves around the friends' daily lives, their relationships with each other, and their romantic pursuits. Over the course of the series, the characters grow and evolve, facing both triumphs and setbacks along the way.
"Friends" has remained popular in the years since its finale, with its reruns still being broadcast around the world. The show has had a significant impact on popular culture, influencing fashion, music, and even language. It has also inspired numerous spin-offs, merchandise, and fan theories, solidifying its place in television history.
Ocean's Eleven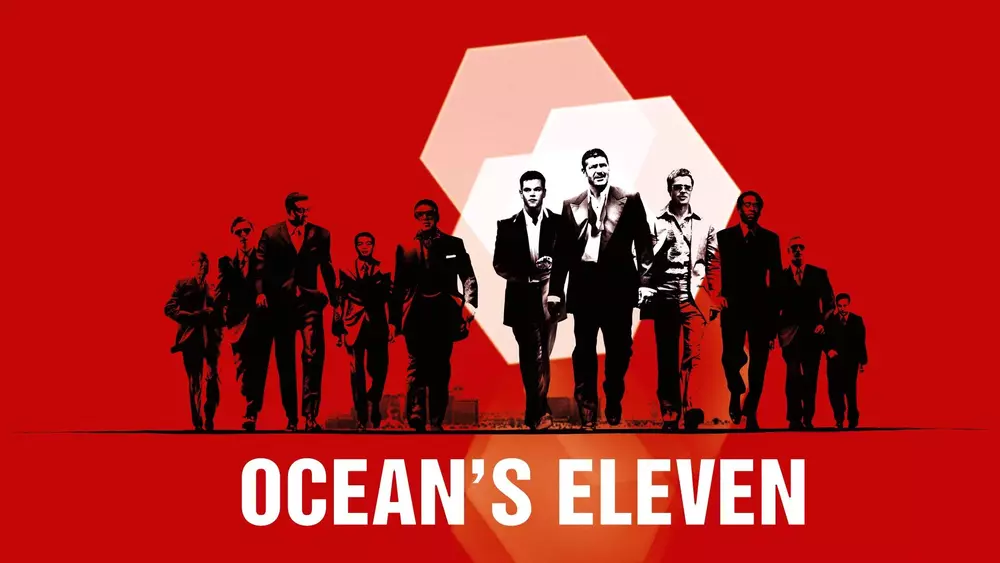 "Ocean's Eleven" is a 2001 heist film directed by Steven Soderbergh and starring an ensemble cast, including George Clooney, Brad Pitt, Matt Damon, and Julia Roberts. The film is a remake of the 1960 film of the same name and follows a team of eleven criminals who plan to rob three Las Vegas casinos in a single night.
The plot centers around Danny Ocean, who has just been released from prison and quickly sets his sights on the biggest heist of his career. He recruits ten other criminals, each with their own unique set of skills, to help him pull off the ambitious plan.
As the team prepares for the heist, they encounter numerous obstacles and challenges, including a rival gang and a powerful casino owner. The film builds to an exciting climax as the team attempts to pull off the heist while avoiding detection and staying one step ahead of the law.
The film was a commercial success, spawning two sequels and a spin-off film. It remains a beloved heist movie and a classic of the genre.
Ocean's Twelve
As a sequel to the 2001 film, "Ocean's Eleven", the film begins with Terry Benedict, the casino owner whom the team robbed in the previous film, tracking down the team and demanding that they repay him with interest. To do so, the team sets out to pull off a series of heists in Europe, including stealing a priceless Fabergé egg from a museum in Rome and taking on a rival thief known as "The Night Fox."
As the team works to execute their elaborate plan, they encounter numerous challenges, including a determined Europol agent played by Zeta-Jones who is hot on their trail. The film features a mix of comedy and action, with plenty of twists and turns along the way.
"Ocean's Twelve" received mixed reviews from critics, with some praising the film's style and charm while others criticized it for being overly convoluted. Despite this, the film was a commercial success, grossing over $362 million worldwide.
Notting Hill
"Notting Hill" is a 1999 romantic comedy film directed by Roger Michell and starring Julia Roberts and Hugh Grant. The film follows the unlikely romance between William Thacker, a London bookstore owner played by Grant, and Anna Scott, a Hollywood actress played by Roberts.
The film is set in the trendy London neighborhood of Notting Hill, where Thacker leads a quiet and uneventful life until he accidentally bumps into Scott on the street. The two quickly hit it off, but their relationship is complicated by the fact that Scott is a famous actress and Thacker is an ordinary guy.
As their relationship develops, Thacker must navigate the challenges of dating a celebrity, including paparazzi, intrusive reporters, and overzealous fans. The film explores themes of love, celebrity, and the power of the media.
"Notting Hill" was a critical and commercial success, grossing over $363 million worldwide.
Hook
"Hook" is a 1991 fantasy adventure film directed by Steven Spielberg and starring Robin Williams, Dustin Hoffman, and Julia Roberts. The film is a loose adaptation of J.M. Barrie's "Peter Pan" and imagines what would happen if Peter grew up and forgot about his past as the boy who never grew up.
In the film, Williams plays Peter Banning, a successful but workaholic lawyer who is married with two children. When his children are kidnapped by Captain Hook, played by Hoffman, Peter must confront his forgotten past as Peter Pan and return to Neverland to save them.
In Neverland, Peter must relearn how to fly, fight the pirates, and remember his true identity as a boy who never grew up. Along the way, he is helped by Tinkerbell, played by Roberts, and the Lost Boys.
The film explores themes of childhood, imagination, and the importance of family. It is known for its imaginative sets and special effects, as well as its memorable performances from Williams and Hoffman.
---
And there you have it folks, all Julia Roberts movies available on Netflix right now, and ranked from the best to the worst.
Give this post a thumbs up by sharing it if you find it helpful and entertaining, and as always, I'll see y'all tomorrow, #peace out.