Even with the most recent marriage scandal of Amber Heard and her ex-husband, Johnny Depp, where she was found guilty of lying and false accusation, it's no doubt that she still remains one of Hollywood's best actresses, having starred in blockbuster movies such as Justice League, Aquaman, 3 Days to Kill, etc, and today, I'll be showing you all of Amber Heard movies on Netflix today.
So, you're ready?
Sure, then let's begin.
…But before then, kindly take note that by the time you'll be reading this article & in Netflix's usual tradition, some of the movies listed here might not be available in your location, or even worse, completely removed from the platform, so just in case you couldn't find some of them on your Netflix's app.
And with that being said, now let's begin. #enjoy.
20 Best Amber Heard movies on Netflix you should watch in 2023
Here are the best Amber Heard movies on Netflix today.
| MOVIES | RELEASED | DURATION | RATING |
| --- | --- | --- | --- |
| Aquaman | 2018 | 2h 23m | 6.8/10 (479K) |
| Justice League | 2017 | 2h | 6.1/10 (456K) |
| Pineapple Express | 2008 | 1h 51m | 6.9/10 (343K) |
| The Danish Girl | 2015 | 1h 59m | 7.1/10 (189K) |
| The Rum Diary | 2011 | 1h 59m | 6.1/10 (106K) |
| Never Back Down | 2008 | 1h 53m | 6.5/10 (103K) |
| Drive Angry | 2011 | 1h 44m | 5.4/10 (100K) |
| 3 Days to Kill | 2014 | 1h 57m | 6.2/10 (95K) |
| Machete Kills | 2013 | 1h 47m | 5.6/10 (80K) |
| Friday Night Lights | 2004 | 1h 58m | 7.2/10 (64K) |
| North Country | 2005 | 2h 6m | 7.3/10 (43K) |
| The Joneses | 2009 | 1h 36m | 6.4/10 (41K) |
| Paranoia | 2013 | 1h 46m | 5.6/10 (38K) |
| The Stepfather | 2009 | 1h 41m | 5.5/10 (36K) |
| All the Boys Love Mandy Lane | 2006 | 1h 30m | 5.5/10 (34K) |
| Gully | 2019 | 1h 24m | 2.3/10 (20K) |
| And Soon the Darkness | 2010 | 1h 31m | 5.1/10 (18K) |
| The Informers | 2008 | 1h 38m | 4.9/10 (17K) |
| Syrup | 2013 | 1h 30m | 5.6/10 (12K) |
| London Fields | 2018 | 1h 58m | 3.9/10 (11K) |
More on Netflix
Aquaman
Once home to the most advanced civilization on Earth, the city of Atlantis is now an underwater kingdom ruled by the power-hungry King Orm. With a vast army at his disposal, Orm plans to conquer the remaining oceanic people — and then the surface world. Standing in his way is Aquaman, Orm's half-human, half-Atlantean brother and true heir to the throne. With help from royal counselor Vulko, Aquaman must retrieve the legendary Trident of Atlan and embrace his destiny as protector of the deep.
Justice League
When the evil and powerful Steppenwolf returns to Earth with his demons after the death of Superman, he retrieves the Mother Box from Paradise Island. Queen Hippolyta warns her daughter Diana Prince about the menace to the planet and Wonder Woman meets Batman to discuss how to defend Earth.
Meanwhile, Steppenwolf retrieves the second Mother Box from Atlantis, and Batman and Wonder Woman team up with The Flash, Aquaman, and Cyborg, with the support of Alfred, to protect the last Mother Box entrusted to humans. But Batman concludes that they do not have enough power to save the world and proposes to use the power of the Box to revive Superman despite the risks. Will his plan work?
Pineapple Express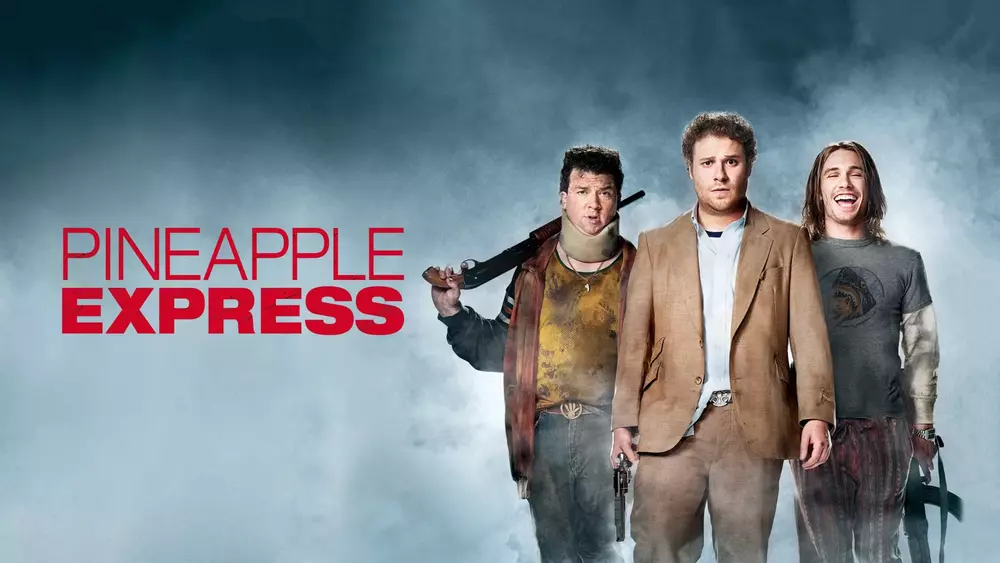 Lazy court-process clerk and stoner Dale Denton has only one reason to visit his equally lazy dealer Saul Silver: to purchase weed, specifically, a rare new strain called Pineapple Express. But when Dale becomes the only witness to a murder by a crooked cop and the city's most dangerous drug lord, he panics and dumps his roach of Pineapple Express at the scene.
Dale now has another reason to visit Saul: to find out if the weed is so rare that it can be traced back to him–and it is. As Dale and Saul run for their lives, they quickly discover that they're not suffering from weed-fueled paranoia: incredibly, the bad guys really are hot on their trail and trying to figure out the fastest way to kill them both. All aboard the Pineapple Express.
---
And these brief summaries wrap it up for the 20 best Amber Heard movies on Netflix. Give this post a thumbs up by sharing it if you find it helpful and entertaining, and as always, I'll see y'all tomorrow, #peace out.