The Infinix X1 vs X3 Smart TV comparison: The X1 series was Infinix's first attempt at making Smart TVs in 2021, it comprises three variants, a 32-inch model, a 43-inch, and a 55-inch model. Now, fast-forward to this year, they've already unveiled the upgraded versions of these TVs, the Infinix X3 series, and again like before, it comes in three models, 32 inches, 43, and 55 inches.
So, today, we'll be comparing these two TV series to see what new specs and features the new models bring over from the old ones and if they're worth buying in 2022 instead of the old ones.
So, you're ready?
Sure, then let's begin. #enjoy.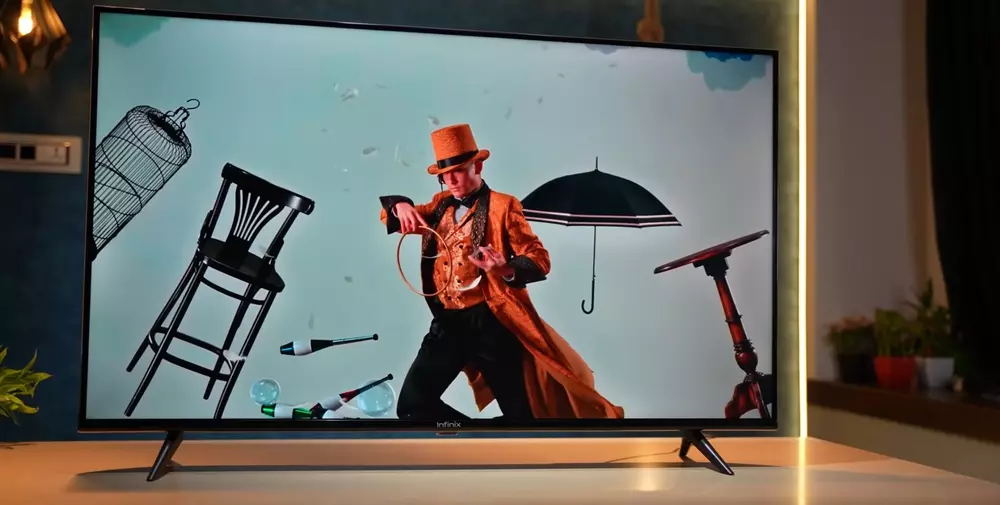 Buy now
Infinix X1 vs X3 Smart TV Comparison: Which Ones Are Better in 2023?
Models
Infinix X1
Infinix X3
Sizes
32-inch
32-inch
43-inch
43-inch
55-inch
55-inch
Display Resolution
32-inch: 720p (HD)
32-inch, 43-inch, 55-inch
43-inch: 1080p (Full HD)
43-inch: 1080p (Full HD)
55-inch: 4K
55-inch: 4K
Brightness
250 nits
350 nits
Refresh Rate
60 Hz
60 Hz
Processor
64-bit Quad-core chipset
64-bit Quad-core chipset
RAM
1GB (32 & 43-inch models)
1GB (32 & 43-inch models)
1.5GB (55-inch model only)
1.5GB (55-inch model only)
Storage
8GB
8GB
Software
Android 9.0
Android 11
Android TV interface
Google TV interface
Ports
2x USB 2.0
2x USB 2.0
3x HDMI 1.4
3x HDMI 2.0
Connectivity
Bluetooth 5.0
Bluetooth 5.0
WiFi
Dual band WiFi (2.4 & 5 GHz)
1.
Design & display
In terms of the overall design of these two smart television series, it's safe to say that the new X3 series hasn't changed a bit from what the X1 series looked like.
As I mentioned before, they come in three variants, a 32-inch, 43-inch, and 55-inch variant.
The 32-inch variant spots a 720p (HD) resolution with support for HDR10, the 43-inch one takes it up a notch with a 1080p (Full HD) resolution with the same HDR10 support, while the 55-inch model goes all-in with a 4K resolution display, and support for HDR10+.
Now, while the X1 series maxes out at 250 nits of brightness, the X3 series boasts a slightly higher 350 nits maximum brightness.
Being a TV that's meant to be affordable, you don't get all the nitty-gritty features that you get on more expensive TV brands such as Samsung, LG, Sony, etc, so, here, you only get a 60Hz refresh rate both on the X1 and X3 series, and Infinix has done a good job at keeping the bezels very minimal for a cheap Smart TV.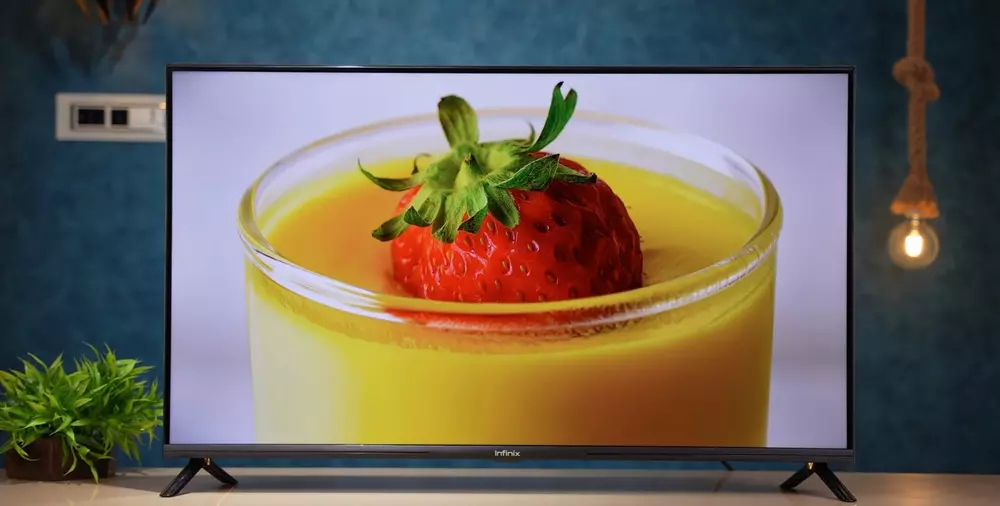 So, in terms of design and display, I'll say that nothing has changed, and you'll be getting the same experience in both series.
2.
Hardware
In terms of hardware, the Infinix X1 and X3 series are both powered by the same processor, though Infinix is keeping mute on the particular processor used here, we know it's a MediaTek Quad-core 64-bit chipset.
Now, in terms of RAM and storage, the 32 and 43 inches model of the X1 and X3 are running on 1GB of RAM, and 8GB of internal storage, while their 55-inch models have a slightly higher 1.5GB of RAM, and same 8GB of internal storage.
3.
Software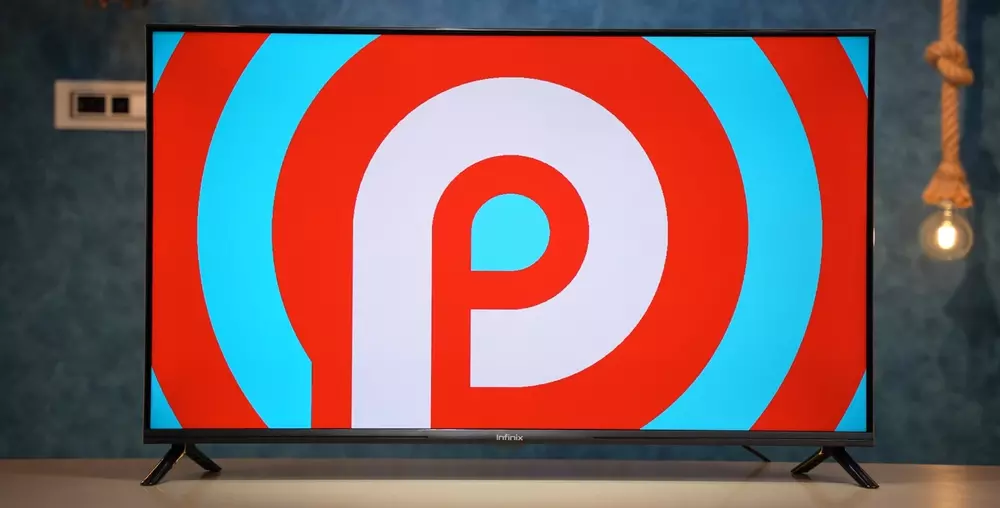 Coming down to the software, this is where there is a major difference between the X1 series and the X3 series.
So, while the X1 series are all running the Android 9 Pie operating system, with the "Android TV" interface, the X3 series comes running the latest Android 11 operating system and the new "Google TV" interface.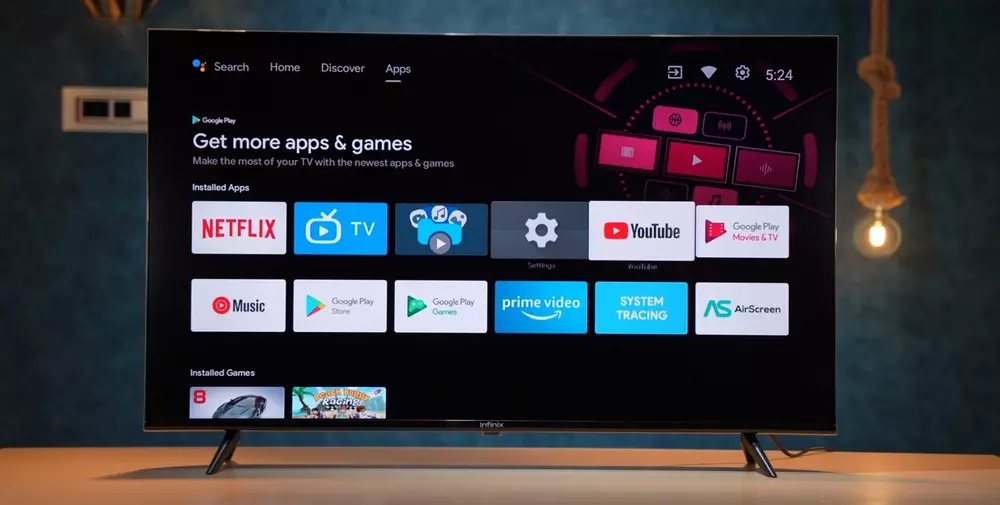 Read also: Google TV vs Android TV: All the differences & similarities.
Though there are reports saying you can update your old Android TV to the new Google TV interface, and I've seen some people do so on other TV brands such as Xiaomi TVs, I haven't come across anyone doing it on an Infinix Smart TV.
But even with the different interfaces, they both function the same way and will give you similar features, such as support for Chromecast and Airplay, Google Assistant, etc.
4.
Remote
The remote is another area where the new X3 series has seen an upgrade from the X1 series, at least in terms of looks.
The X3 series remote look smaller, smarter, and more refined. It doesn't come with the clutter of buttons that you'd find on the X1 series as you only get the necessary buttons that you're most likely going to be using on a day-to-day basis.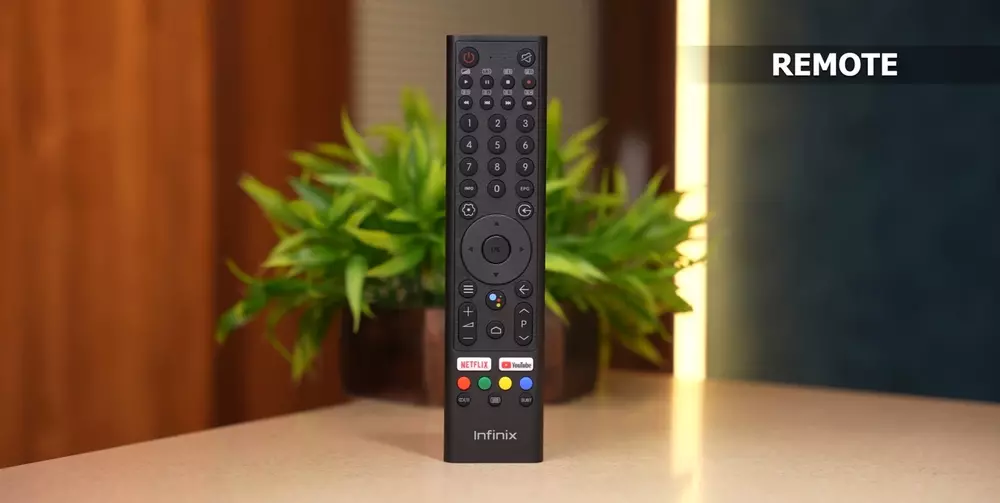 And one more addition to the remote is that it now comes with a microphone built into it, so you can call up and speak to Google Assistant with your voice instead of typing out your command on the remote as you would usually do on the X1 series.
This alone is enough to convince me to go for the X3 series instead of the X1.
5.
Connectivity & Other Features
In terms of connectivity, both feature a similar selection of ports and are in similar locations. So, while the Infinix X1 series comes with two USB 2.0 ports, and three HDMI 1.4 ports, the X3 series on the other hand comes with the same two USB 2.0 ports, but this time, upgrade the three HDMI ports to HDMI 2.0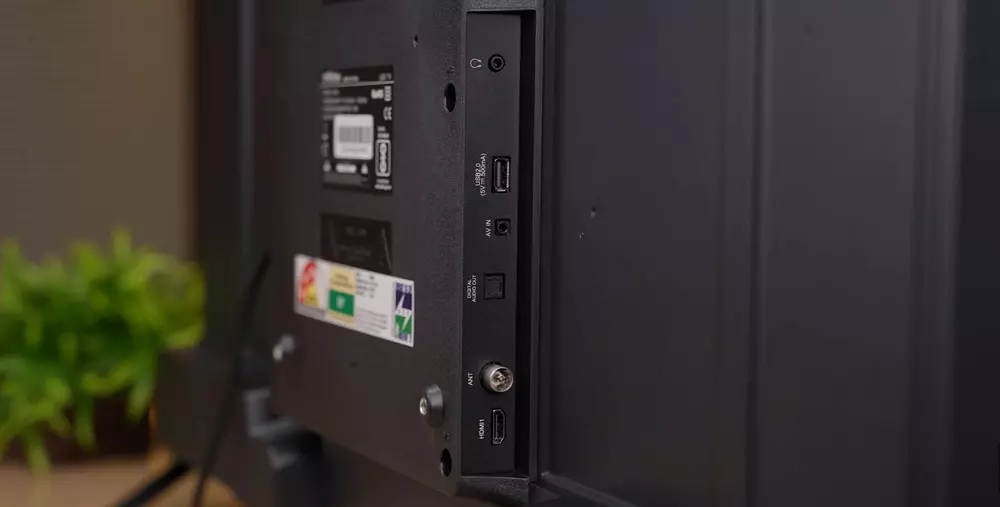 Other ports which are available on both series include an AV in, LAN port, a 3.5 mm headphones jack, an Optical Out port, etc.
They both come with Bluetooth 5.0 and WiFi 5.
In terms of sound, you're getting a dual 10W speaker setup on both series which makes a total of 20W, but the setup is slightly different on the X3 series as the TVs have two separate speakers on both ends (left & right), one tweeter dedicated for reproducing high-frequency sounds, and one low-end speaker dedicated for reproducing mid and low-frequency sounds, which means you will get slightly better sound output with more oomph or depth on the X3 series.
6.
Pricing
And finally, in terms of pricing, well for the X1 series, you can currently get them right now for;
The X3 series hasn't been officially announced in Nigeria as of when writing this article, so, we don't have the official pricing for those.
And that wraps it up for today for the Infinix X1 and X3 series Smart TV comparison. If you have any questions, kindly leave them in the comments section below, and if you find this post helpful, then kindly give it a thumbs up by sharing it, and as always, I'll see y'all tomorrow, #peace out.
More reads