Looking for the best sites to download subtitles for your favorite movies and tv shows for free? Well, today I'm gonna show the 10 best websites where you can get those, but, before that…
More guides
What are movie subtitles?
Simple, movie subtitles are those texts shown on the front of your television or smartphone screen when you're watching a movie, giving you a visual (text) version of what is being said in the movie, so you can follow along.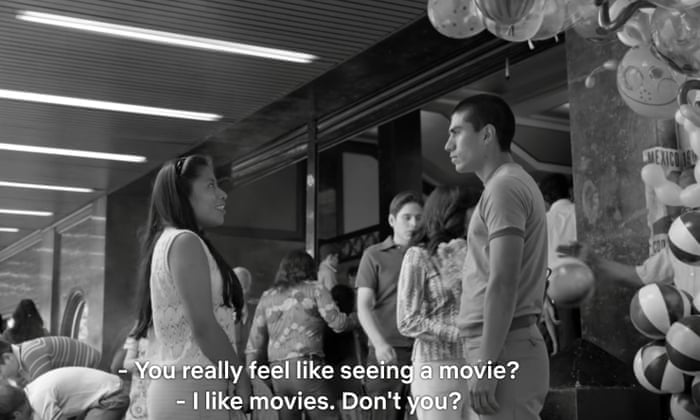 Movie subtitles are especially useful when watching a film where the characters are speaking in a language that you're not to, or simply when the characters are speaking too fast for you to catch up.
Movie subtitles can come in different languages such as English, Chinese, Japanese, etc. And they can also come in different file formats such as .SRT, .TXT, etc, with the former being the most popular because that's what is supported by most digital media players, such as the VLC Media Player.
So, having known all these, here are some of the best sites you should go to whenever you want to download the subtitles for your favorite movies and TV shows or series?
Watch: "A Quiet Place", now on Netflix.
Best sites to download subtitles for movies & TV series
Podnapisi
English Subtitles
Open Subtitles
Subdl
Subscene
YTS Subtitles
Yify Subtitles
WTF Detective
TV Subtitles
Movie Subtitles ORG
1.
Podnapisi
Pay no attention to the name, Podnapisi in my opinion is currently the world's largest, most up-to-date, and most robust movie subtitles download website that you can find anywhere today.
Visit now: Podnapisi
They offer subtitles for both movies and TV series, and they offer these subtitles in up to 101 different languages.
All you have to do when looking for subtitle files to download from the website is; simply visit the site by following the link given above, you'll see a search box provided for you on the site's homepage, type the name of the movie you're searching for in the search box and hit the search button.
Once you've done that, the subtitle file for that particular movie will be provided for you in many different languages, simply select the language of your choice, and go ahead to download the file. #cheers.
2.
English Subtitles
English Subtitles is another robust and up-to-date website where you can download the subtitle files of your favorite movies from.
Visit now: English Subtitles – Download movie subtitles in English language.
And as the name suggests, they only provide English subtitles for all movies, so, if English language is not among the languages you speak and understand, then you might want to avoid this site.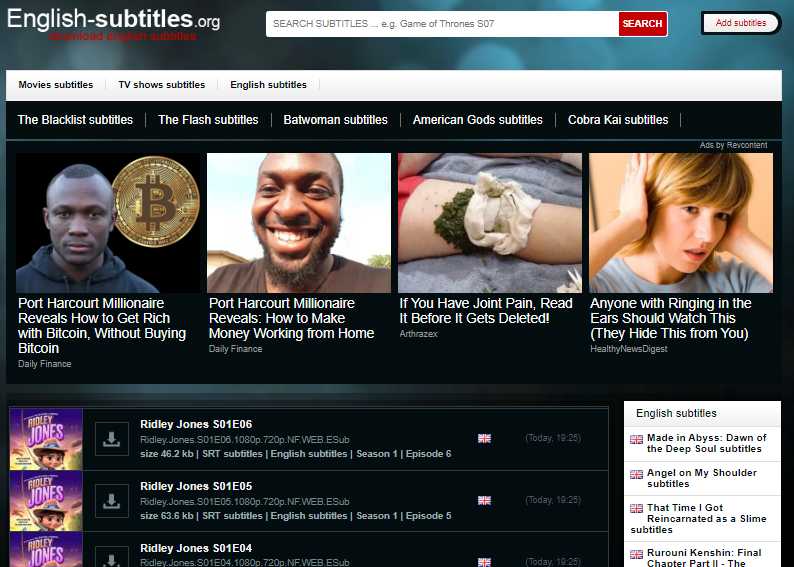 But nevertheless, this site is being updated by a huge community of contributors on a per-minute basis, and because of that, when searching for movie subtitles to download on the site, you might get various subtitles for the same movie from different persons.
3.
Open Subtitles
Now, if for some reason, you couldn't find the movie subtitle you're looking for from any of the two sources discussed above, then Open Subtitles might just be the next best website that has it.
Visit now: Open Subtitles.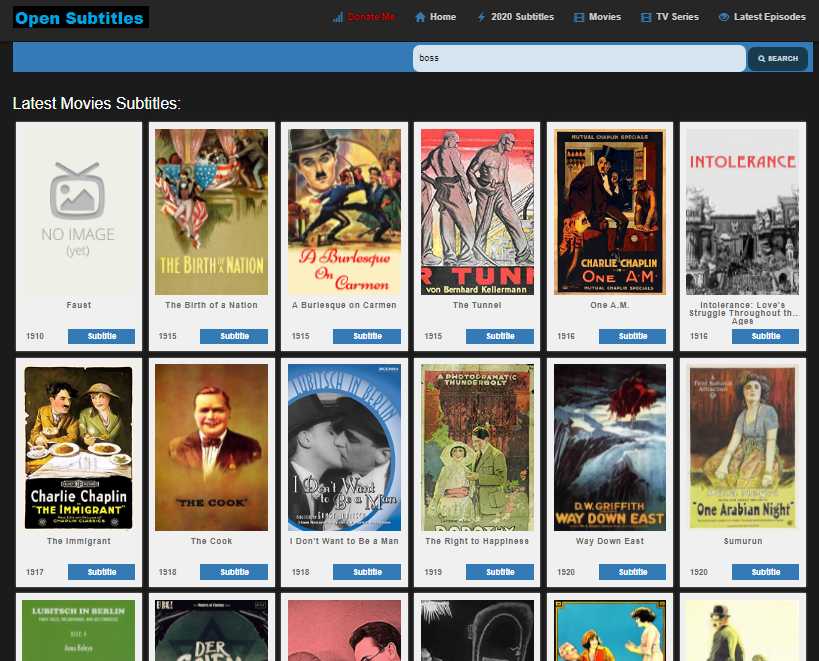 From movie subtitles to TV series subtitles, Open Subtitles even have subtitle files for movies dated as far back as 1910.
So, the next time you're on the hunt for where to get and download movies and TV series subtitles, be sure to stop by Open Subtitles.
4.
Subdl
Subdl is another one of my favorite sources to get subtitles for my favorite movies.
Visit now: Subdl
One thing I love about the website is its user-friendliness, and though you might encounter some hidden ads on the site which will redirect you to other non-relevant websites, and when such happens, simply close the redirected page and go back to where you were on the Subdl site.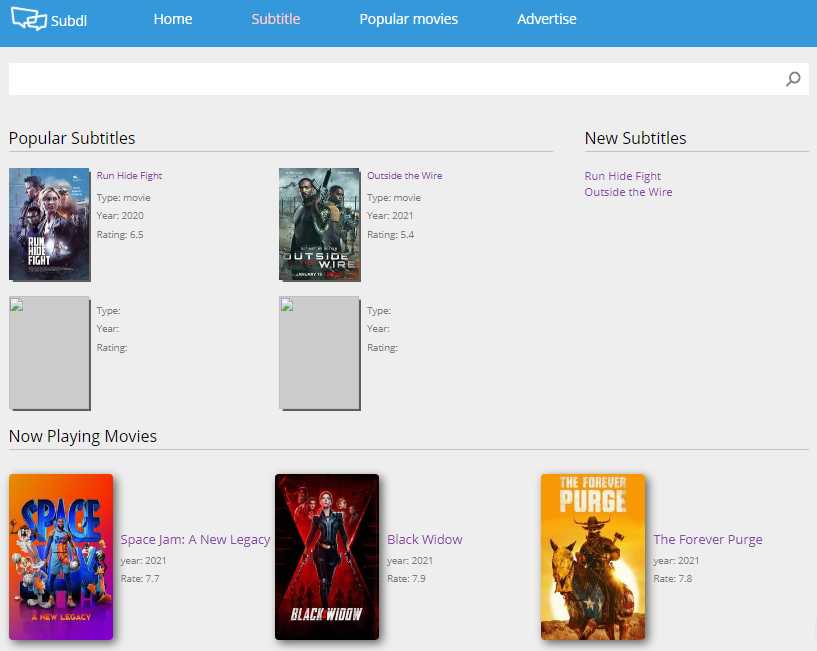 And like other robust websites on this list, Subdl offers its movie subtitle files in many different languages, so you should definitely find the one that fits your needs there.
5.
Subscene
Visit now: Subscene.
Subscene is another perfect site to download your favorite movie and TV series subtitles. Like most websites already listed here, the subtitle files are willingly provided by members of the website community for free, so, you might end up getting dozens of subtitles for one movie, which of cause are provided by various members of the community.
So, simply select the one you want, and in what language suits you the most, and off you ahead to start downloading it.
6.
YTS Subtitles
A super user-friendly website interface, combined with a frequently updated list of movie subtitles, and that's exactly what you get with the YTS Subtitles site.
Visit now: YTS Subtitles.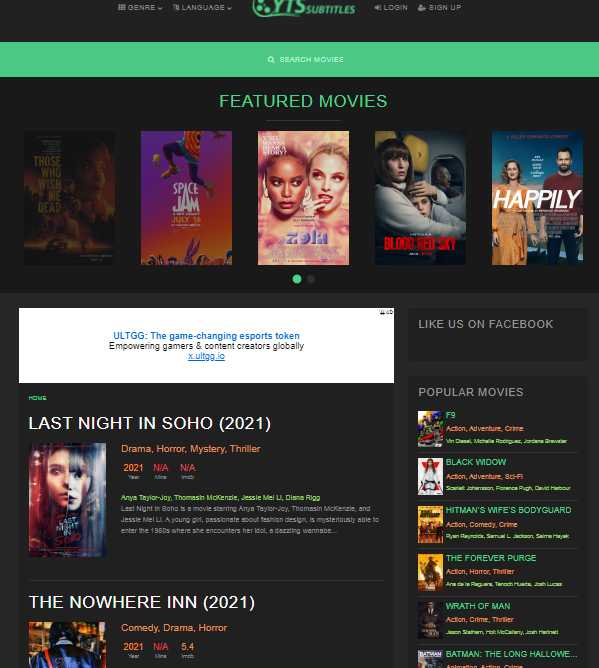 The YTS website is especially good if you're searching for recent movie subtitle files starting from 2015 to date.
And like most websites, you also get to download your subtitle files in many various languages such as English, French, Chinese, etc.
7.
Yify Subtitles
Yify Subtitles used to be one of the best and most robust sites to download movie subtitles before they got overthrown by the now-reigning Podnapisi.
Visit now: Yify Subtitles.
But nevertheless, you still get to download your favorite movie subtitles for free, and in different languages.
One handy feature about this site that is absent on others is the fact that you can sort subtitle files on the site based on movie genres, such as Action, Adventure, Comedy, etc.
8.
WTF Detective
WTF Detective is one website that combines both storytellings and providing the latest movie subtitles into one.
Visit now: WTF Detective.
The website is super easy to navigate, and finding and downloading your favorite movie subtitles takes nothing less than three minutes.
All you have to do is; go to the site by using the link provided above, when you're there, simply type in the name of the movie you want to download its subtitle file in the search box provided for you on the site's homepage, proceed to search, when you've found the subtitle file you searched for, simply go ahead to download it to your device.
9.
TV Subtitles
As the name implies, TV Subtitles is a website that provides subtitles only for TV series and trust me when I say that they're very good at it.
Visit now: TV Subtitles.
They provide subtitles for TV shows in over a dozen languages, and you can even add your own subtitle if you want.
Though I find the website not to be really up to date, especially for the latest TV series, you should definitely find what you're looking for on the site, as long as it is not one of the latest TV series or shows trending at the moment.
10.
Movie Subtitles
Okay, so the last on our list, but definitely not the least is "Movie Subtitles". This one is a subsidiary of TV Subtitles that we just spoke about above just now, and as you already guessed, this site is reserved and exclusively limited to providing only movie subtitles.
Visit now: Movie Subtitles.
So, you go there, you type in the name of the subtitle file that you're looking for by typing in the name of the movie, the website fetches it, and you proceed to download it, simple.
And that makes up our list of the 10 best sites to download subtitles for your favorite movies and TV shows. If you found this post helpful, kindly give it a thumbs up by sharing it, and as always, I'll see y'all tomorrow, #peace out.
Read also: SSR Movies – A robust up-to-date free movies download platform for your favorite movies.