Ray Liotta movies on Netflix – Having appeared in a good number of Hollywood blockbuster movies and TV shows such as "Goodfellas," "Moden Family," "The Simpsons" "Family Guy," "Marriage Story," among many others, Ray Liotta is undoubtedly one of the big names in the Hollywood movie industry, and today, we'll be showing you all of his movies that you can find and watch now on Netflix, and they'll be ranked from the best to the worst.
So, you're ready?
Sure, then let's begin.
…But before then, kindly take note that by the time you'll be reading this article & in Netflix's usual tradition, some of the movies listed here might no longer be available in your location, or even worse, completely removed from the platform, just in case you couldn't find some of them on your Netflix's app.
And with that being said, now let's begin. #enjoy.
15+ Best Ray Liotta Movies on Netflix
| MOVIES | RELEASED | DURATION | RATING |
| --- | --- | --- | --- |
| Godfellas | 1990 | 2h 25m | 8.7/10 (1.2M) |
| Marriage Story | 2019 | 2h 17m | 7.9/10 (319K) |
| The Place Beyond the Pines | 2012 | 2h 20m | 7.3/10 (274K) |
| Blow | 2001 | 2h 4m | 7.5/10 (265K) |
| Identity | 2003 | 1h 30m | 7.3/10 (254K) |
| Bee Movie | 2007 | 1h 31m | 6.1/10 (167K) |
| Sin City: A Dame to Kill For | 2014 | 1h 42m | 6.5/10 (165K) |
| Killing Them Softly | 2012 | 1h 37m | 6.7/10 (147K) |
| Smokin' Aces | 2006 | 1h 48m | 6.6/10 (147K) |
| Cop Land | 1997 | 1h 45m | 7.0/10 (99K) |
| Revolver | 2005 | 1h 51m | 6.3/10 (98K) |
| Charlie St. Cloud | 2010 | 1h 39m | 6.4/10 (63K) |
| The Many Saints of Newark | 2021 | 2h 00m | 6.3/10 (56K) |
| Hubie Halloween | 2020 | 1h 43m | 5.2/10 (53K) |
| Muppets from Space | 1999 | 1h 27m | 6.2/10 (20K) |
| All Things Fall Apart | 2011 | 1h 50m | 5.4/10 (2.7K) |
More on Netflix
Channing Tatum movies on Netflix

.
Goodfellas
"Goodfellas" is a crime drama film directed by Martin Scorsese and released in 1990. The movie is based on the true story of Henry Hill, a half-Irish, half-Sicilian man who rises through the ranks of the mafia in New York City during the 1950s and 1960s.
As a young man, Henry is taken under the wing of local gangster Paulie Cicero and becomes involved in various criminal activities such as robbery and extortion. Henry is eventually caught and agrees to become an informant for the FBI, leading to the downfall of many of his former associates.
The film stars Robert De Niro as Jimmy Conway, a high-level mobster and mentor to Henry, and Joe Pesci as Tommy DeVito, a violent and unpredictable enforcer. Ray Liotta plays Henry Hill, the protagonist, and narrator of the story.
"Goodfellas" is known for its fast-paced storytelling, memorable characters, and intense performances. It was critically acclaimed upon release and is now considered a classic of the crime genre.
Marriage Story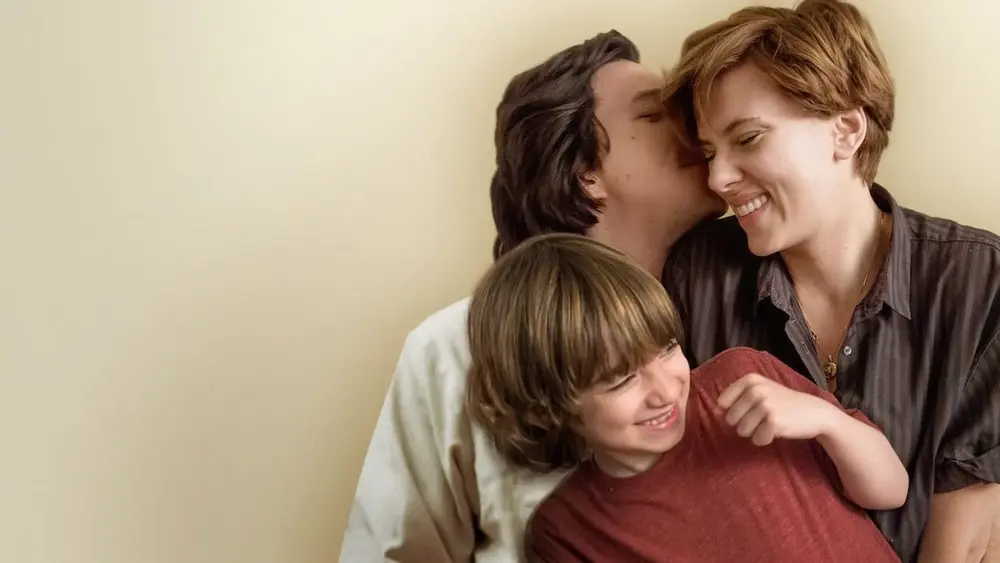 "Marriage Story" is a 2019 drama film directed by Noah Baumbach, which tells the story of a couple, Charlie and Nicole, who are going through a difficult divorce. The film explores the emotional toll of their separation, as well as the impact it has on their young son, Henry.
Charlie is a successful theater director in New York City, while Nicole is an actress who gave up her career to support her husband's work. The couple initially tries to approach their separation amicably, but things quickly become complicated when they hire lawyers and the divorce proceedings become more contentious.
Throughout the film, we see both Charlie and Nicole struggle with their own desires and frustrations, as well as the challenges of co-parenting their son. The movie also touches on themes of love, commitment, and the difficulty of letting go of a once-meaningful relationship.
The Place Beyond the Pines
"The Place Beyond the Pines" is a 2012 crime drama film directed by Derek Cianfrance, which tells a multi-generational story about the consequences of crime and family legacies.
The film is divided into three parts, with each section following a different protagonist. The first part centers on Luke Glanton, a motorcycle stunt rider who turns to robbing banks to support his infant son. Luke's actions put him on a collision course with Avery Cross, a young and ambitious police officer who becomes embroiled in the case.
The second part of the film focuses on Avery's political career and his struggles with corruption within the police department. As Avery tries to do the right thing, he must also confront the legacy of his own father, a prominent judge.
The third and final part of the film brings the two storylines together, as the consequences of past actions come to a head for both Luke and Avery's sons.
Blow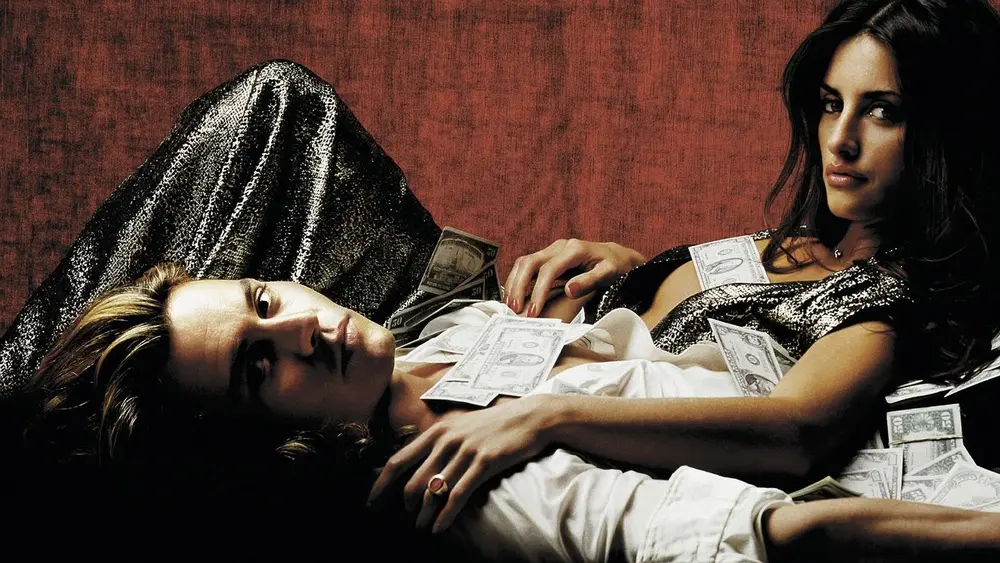 "Blow" is a biographical crime film directed by Ted Demme and released in 2001. The movie follows the life of George Jung (played by Johnny Depp), a small-time drug dealer from Boston who rises to become one of the biggest cocaine traffickers in America in the 1970s.
Jung moves to California and starts working with a group of Colombian drug smugglers led by Diego Delgado. He quickly becomes successful and builds a large empire, bringing in massive amounts of cocaine into the United States.
However, as Jung's business grows, so does the attention from law enforcement. He is eventually caught and sentenced to 60 years in prison. In an attempt to reduce his sentence, Jung agrees to cooperate with the authorities and help bring down other drug traffickers.
Identity
"Identity" is a psychological thriller released in 2003, directed by James Mangold. The movie follows ten strangers who find themselves stranded at a remote motel in the middle of the Nevada desert during a severe thunderstorm.
As the night progresses, the strangers begin to realize that they are being killed off one by one, and they soon realize that the murderer must be one of them. The plot twists as the characters' pasts and connections to one another are slowly revealed, adding to the mystery of who the killer could be.
Meanwhile, a convicted murderer named Malcolm Rivers is on his way to be executed in prison. But as the events at the motel unfold, it becomes clear that there may be a connection between Rivers and the people at the motel, and that the identities of the characters may not be as straightforward as they seem.
---
And there you have it, folks, the best Ray Liotta movies on Netflix today, ranked from the best to the worst.
Give this post a thumbs up by sharing it if you find it helpful, and as always, I'll see y'all tomorrow, #peace out.