Infinix S5 Pro Price In Nigeria
The Infinix S5 Pro is available in Nigeria and currently on sale for 77,500 NGN on Jumia online store. You can get it from Jumia when you simply tap on the link below.
Buy Now – Infinix S5 Pro (4GB RAM + 64GB ROM), 77,500 NGN.
Infinix S5 Pro Key Specifications and Features
6.53 Inches Full HD+ (1080p) LCD Full view display.
48MP camera + 2MP depth sensor.
16MP or 40MP front-facing camera.
Mediatek Helio P35 processor.
4/6GB RAM + 64/128GB internal storage.
4000mAh battery (no fast charging).
Micro-USB 2.0 charging port.
Android 10 + XOS 6 Dolphin UI.
Read Also – Infinix S5 Pro quick unboxing and review article.
Why Should You Buy The Infinix S5 Pro?
The Infinix S5 Pro is unarguably one of the best Infinix phones that you can get your hands on right now in Nigeria.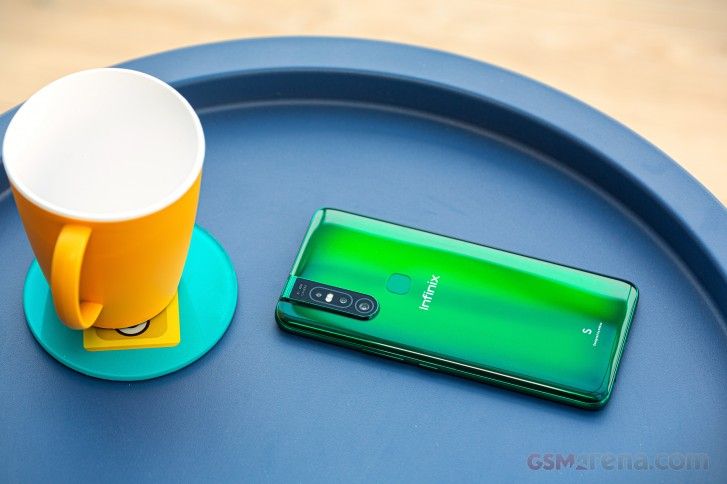 It was launched during the month of March earlier this year(2020), and was the very first Infinix phone to ship with android 10 + XOS 6 Dolphin UI out of the box, though there is no hope of this phone ever getting updated to the next version of android after android 10, you know, typical Infinix way of doing things.
Read Also – List of Infinix phones that are most likely to get android 11 update if ever there will be one.
But even at that, there are still a bunch of reasons why anyone will want to get this phone right now.
Reasons such as;
It was the first and still remains the only Infinix phone to have a full view top to bottom display, without any distracting notches or hole-punch camera cutouts. The display measures 6.53 Inches diagonally in size.
And for an asking price of 77,500 NGN, this is the only Infinix phone that you can get your hands on right now with a Full HD+ (1080p) resolution display at that price. Even more expensive models like the Infinix Note 7 and 8 lineups all make use of HD+ (720p) display resolution panels on them.
Though the panel still remains LCD, but with the 1080p bump in resolution, things should look a lot crisper and sharper than they will do on other Infinix phones making use of same LCD panel, but at 720p resolutions.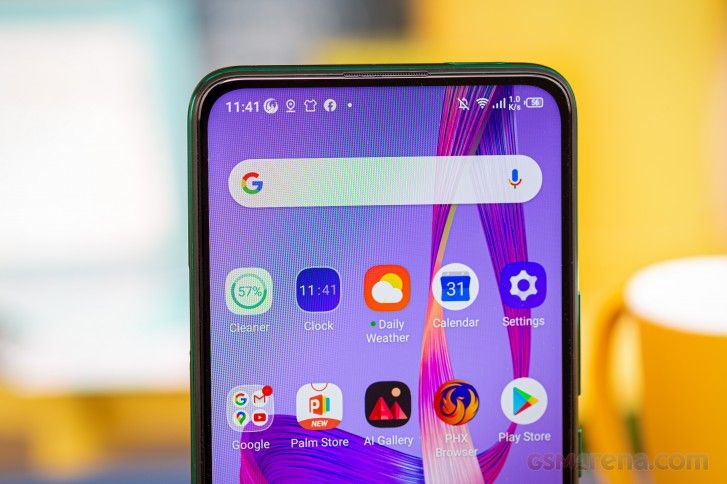 And in terms of raw spec, you're getting a Mediatek Helio P35 processor that is paired to either a 4GB or 6GB RAM sizes, depending on which variant you go for, with up to 64GB or 128GB storage capacities respectively.
Though the Helio P35 processor that this phone comes with might seem old and weak by today's standards, but trust me when i say that the Infinix S5 Pro will never leave you wanting for more in terms of raw performance in day to day use.
Another reason why you might want to get the Infinix S5 Pro is for the cameras. I mean, for just a little more above 70,000 NGN, you're getting a 48MP main lens on the back of this phone, that is accompanied closely by a 2MP depth sensor.
And on the front, right inside its motorized pop-up mechanism, you're getting a 16MP front-facing shooter. Or you can go for the variant with a 48MP main lens, and an equally powerful 40MP front-facing lens.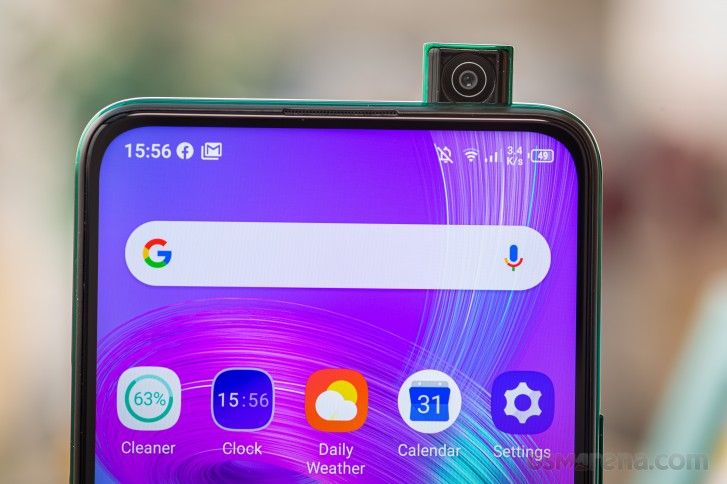 So if you'd ask me, I'll say that the Infinix S5 Pro is really a good catch for the price that it is currently being sold right now, and if you're out there looking for a new Infinix phone to buy right now that packs quite a lot of punch but still not as expensive as its competing counterparts like the Infinix Note 7 and 8 series, then this phone is simply the best deal you can get right now.
Alright guys, so that will be all for now concerning the Infinix S5 Pro price in Nigeria, give this post a thumbs up by sharing it if you enjoyed reading it, and as always, I'll see you all tomorrow, #Peace Out.