Movies Like "Catch Me If You Can" – The 2002 Steven Spielberg masterpiece is based on the true story of Frank Abagnale Jr., a brilliant con artist who successfully poses as an airline pilot, doctor, and lawyer while being pursued by an FBI agent. With its clever plot twists, charismatic lead performances, and stylish 1960s setting, "Catch Me If You Can" is a cinematic gem that leaves viewers wanting more.
Fortunately, there are plenty of other movies out there that capture the same sense of adventure, intrigue, and suspense. In this article, we'll explore some of the best movies like "Catch Me If You Can" that you can add to your watchlist today.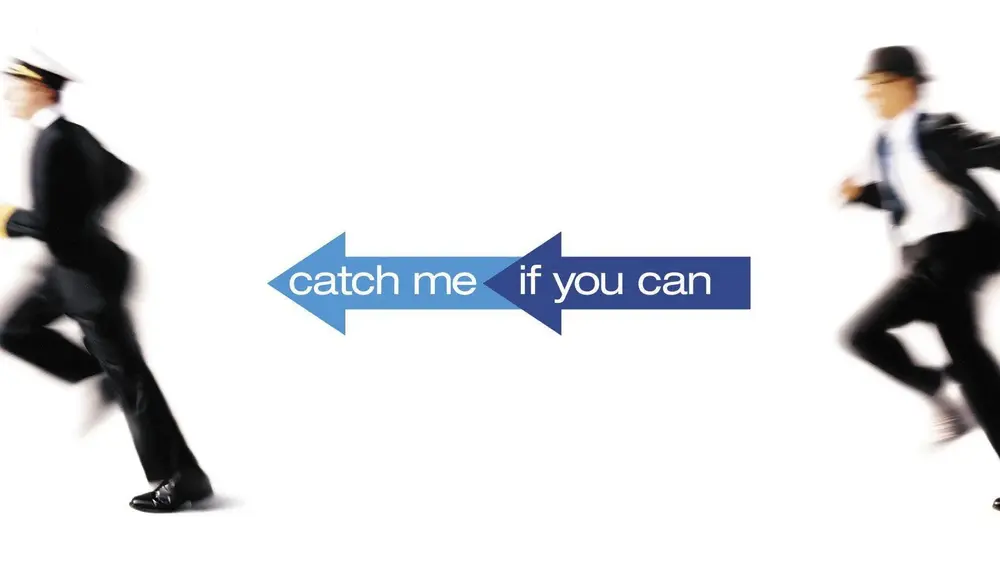 So, sit back, relax, and enjoy the best of Hollywood crime thrillers.
25 Hollywood Crime Movies Like "Catch Me If You Can"
| MOVIES | RELEASED | DURATION | RATING |
| --- | --- | --- | --- |
| Inception | 2010 | 2h 28m | 8.8 (2.4M) |
| Se7en | 1995 | 2h 7m | 8.6 (1.7M) |
| The Wolf of Wall Street | 2013 | 3h 00m | 8.2 (1.5M) |
| The Departed | 2006 | 2h 31m | 8.5 (1.4M) |
| The Usual Suspects | 1995 | 1h 46m | 8.5 (1.1M) |
| Reservoir Dogs | 1992 | 1h 39m | 8.3 (1M) |
| Now You See Me | 2013 | 1h 55m | 7.2 (676K) |
| Sherlock Holmes | 2009 | 2h 8m | 7.6 (647K) |
| Ocean's Eleven | 2001 | 1h 56m | 7.7 (589K) |
| Mr. & Mrs. Smith | 2005 | 2h 00m | 6.5 (510K) |
| American Hustle | 2013 | 2h 18m | 7.2 (488K) |
| Sherlock Holmes: A Game of Shadows | 2011 | 2h 9m | 7.4 (465K) |
| Ocean's Twelve | 2004 | 2h 5m | 6.5 (399K) |
| The Italian Job | 2003 | 1h 51m | 7.0 (376K) |
| Ocean's Thirteen | 2007 | 2h 2m | 6.9 (355K) |
| Now You See Me 2 | 2016 | 2h 9m | 6.4 (302K) |
| Red Notice | 2021 | 1h 58m | 6.3 (289K) |
| The Sting | 1973 | 2h 9m | 8.3 (269K) |
| Focus | 2015 | 1h 45m | 6.6 (258K) |
| Ocean's Eight | 2018 | 1h 50m | 6.3 (228K) |
| The Talented Mr. Ripley | 1999 | 2h 19m | 7.4 (218K) |
| 6 Underground | 2019 | 2h 8m | 6.1 (184K) |
| Confidence | 2003 | 1h 37m | 6.6 (35K) |
| The Art of the Steal | 2013 | 1h 30m | 6.3 (35K) |
More Movies
Inception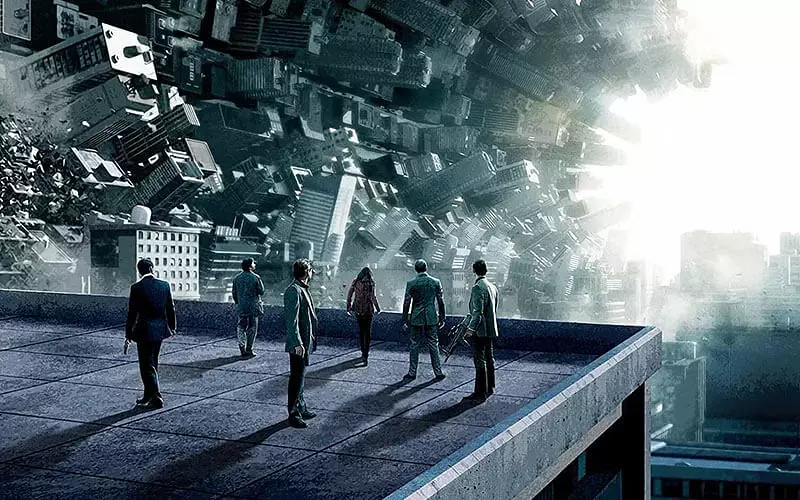 Inception is a 2010 sci-fi action thriller film directed by Christopher Nolan, starring Leonardo DiCaprio as a professional thief named Dom Cobb, who is skilled in the art of extraction, stealing valuable information from his targets' subconscious while they dream.
Cobb is offered a chance to clear his criminal record in exchange for planting an idea in the mind of a business magnate's heir, which is known as "inception". Cobb assembles a team of specialists to pull off the dangerous task, which involves entering multiple layers of dreams within dreams, with each level becoming increasingly unstable and unpredictable.
As the team descends deeper into the mind of their target, they face not only their own psychological demons but also those of their target, leading to a mind-bending and emotionally intense journey that challenges their sense of reality and identity.
Se7en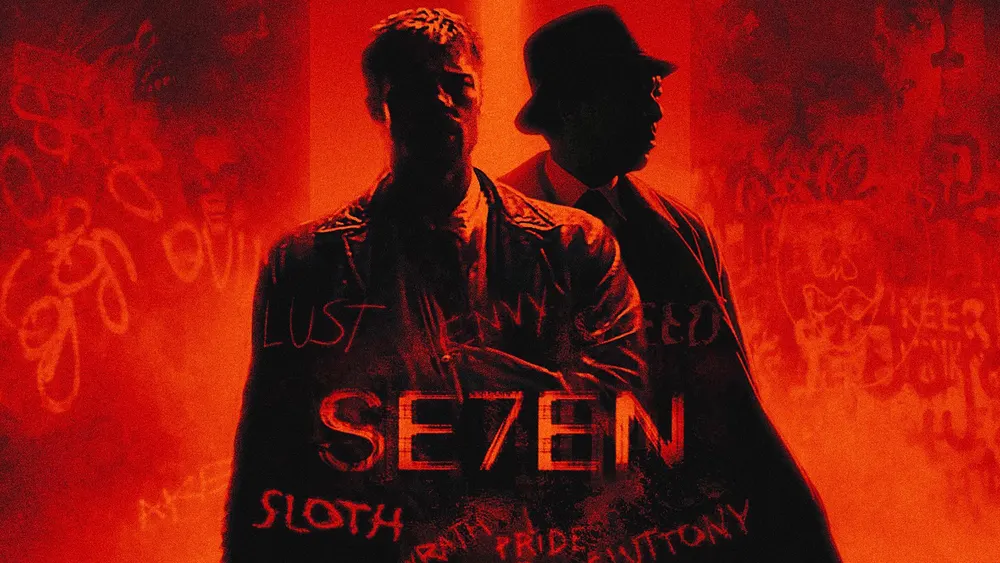 Se7en is a 1995 crime thriller film directed by David Fincher, starring Brad Pitt and Morgan Freeman as two detectives, Mills and Somerset, on the trail of a serial killer who uses the seven deadly sins as his modus operandi.
The killer, who is unknown to the detectives, stages a series of gruesome murders that correspond to each of the seven deadly sins: gluttony, greed, sloth, envy, wrath, pride, and lust. As the detectives race against time to catch the killer, they become embroiled in a deadly game of cat and mouse that challenges their wits and their morality.
With its gritty visuals, taut script, and powerhouse performances, Se7en is widely regarded as a modern masterpiece of the thriller genre.
The Wolf of Wall Street
The Wolf of Wall Street is a 2013 biographical crime film directed by Martin Scorsese, starring Leonardo DiCaprio as Jordan Belfort, a real-life stockbroker who made a fortune through illegal means.
The film chronicles Belfort's meteoric rise in the world of finance, as he uses a combination of charm, cunning, and ruthless tactics to build a massive brokerage firm and amass a vast personal fortune. Along the way, he indulges in a lifestyle of excess, including drugs, s*x, and lavish parties, which ultimately leads to his downfall.
The film is a darkly comedic and often shocking portrayal of the excesses and corruption of the financial world, with DiCaprio's electrifying performance capturing the wild energy and moral bankruptcy of Belfort's character.
Now You See Me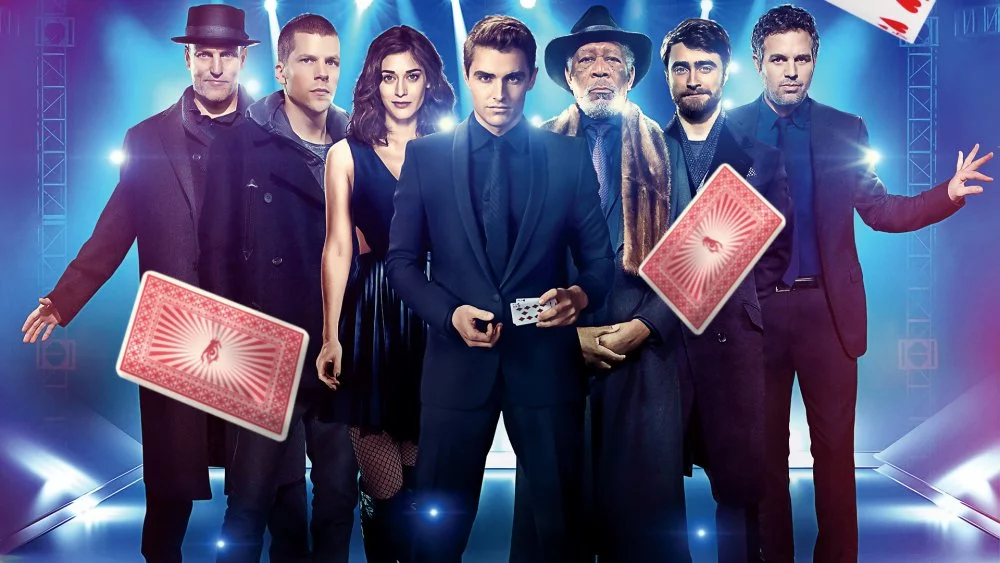 Now You See Me is a 2013 heist thriller film directed by Louis Leterrier, starring an ensemble cast that includes Jesse Eisenberg, Woody Harrelson, Isla Fisher, and Dave Franco as four magicians who use their talents to stage a series of elaborate heists.
The group, known as "The Four Horsemen", are recruited by a mysterious benefactor to pull off a seemingly impossible bank robbery during one of their shows, while being pursued by an FBI agent and an Interpol detective played.
As the group continues their string of heists, they find themselves caught up in a web of intrigue and deception, with each twist and turn revealing a new layer of the intricate plot. The film is a stylish and fast-paced thriller, with dazzling visual effects and an intricate story that keeps the viewer guessing until the very end.
The Departed
The Departed is a 2006 crime thriller film directed by Martin Scorsese, starring an ensemble cast that includes Leonardo DiCaprio, Matt Damon, and Jack Nicholson.
The film tells the story of two men on opposite sides of the law, both working undercover in Boston to bring down the city's most notorious crime boss. DiCaprio plays Billy Costigan, a young cop who goes undercover to infiltrate the crime syndicate, while Damon plays Colin Sullivan, a criminal who has infiltrated the police force.
As the two men navigate their dangerous double lives, they become increasingly entangled in a web of deception, betrayal, and violence. The film is a masterclass in tension and suspense, with an intricate plot, stellar performances, gripping story, and stylish direction, The Departed is widely regarded as one of the greatest crime films of all time.
---
And there you have it, folks, the best Hollywood crime thriller movies like "Catch Me If You Can" that you definitely need to make out time to watch if you enjoyed CMIYC.
And that wraps it up for today. Give this post a thumbs up by sharing it if you find it entertaining, and as always, I'll see y'all tomorrow, #peace out.