Advertisements
Samsung Galaxy A54 vs Xiaomi Redmi Note 12 Pro – It's 2023, and as expected, Samsung and Xiaomi have both started pushing their latest midrange smartphones to the market, the Galaxy A54 and Redmi Note 12 Pro respectively, which will later grow to become some of the most popular midrange phones for the year.
But among these two phones, which one of them gives you better features or value for your money, and which one should you buy in 2023?
Well, let's find out.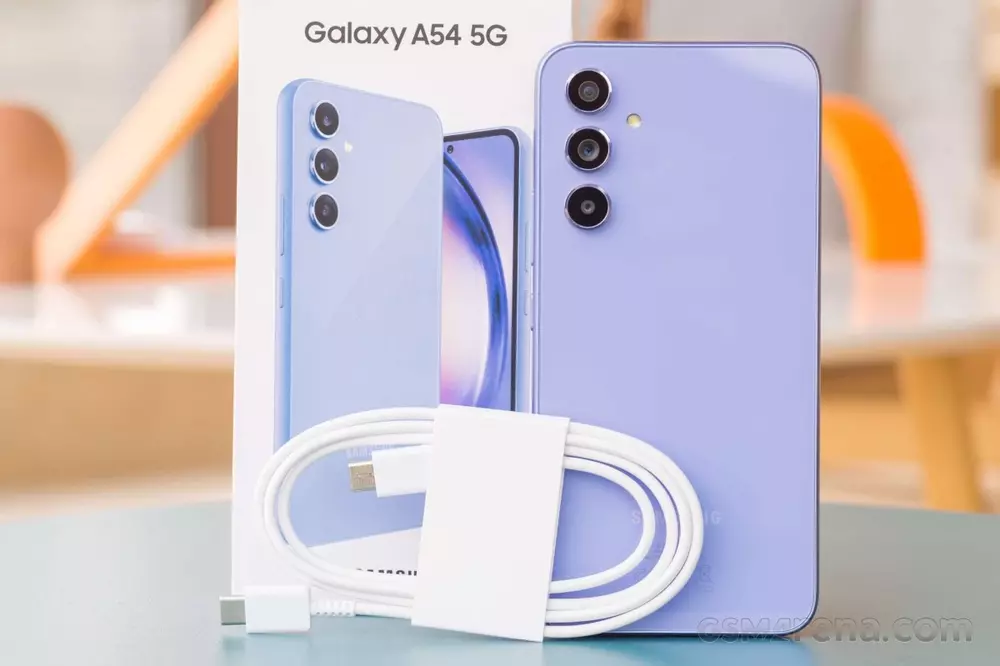 Also, see
Samsung Galaxy A54 vs Xiaomi Redmi Note 12 In-depth Comparison
Design & Build Quality
Coming to the design, which is the first thing anyone will notice once they pick up any of these phones, they're the complete opposite of each other.
While Samsung is trying to give a uniform look to all of its phones in all ranges, this gives the Galaxy A54 a simple, no-nonsense look, with no unnecessary touches to the design as it's just one plain piece of glass covering the back, and the three camera lenses jutting out of it. It can even easily be mistaken for the flagship Galaxy S23 and S23 Plus.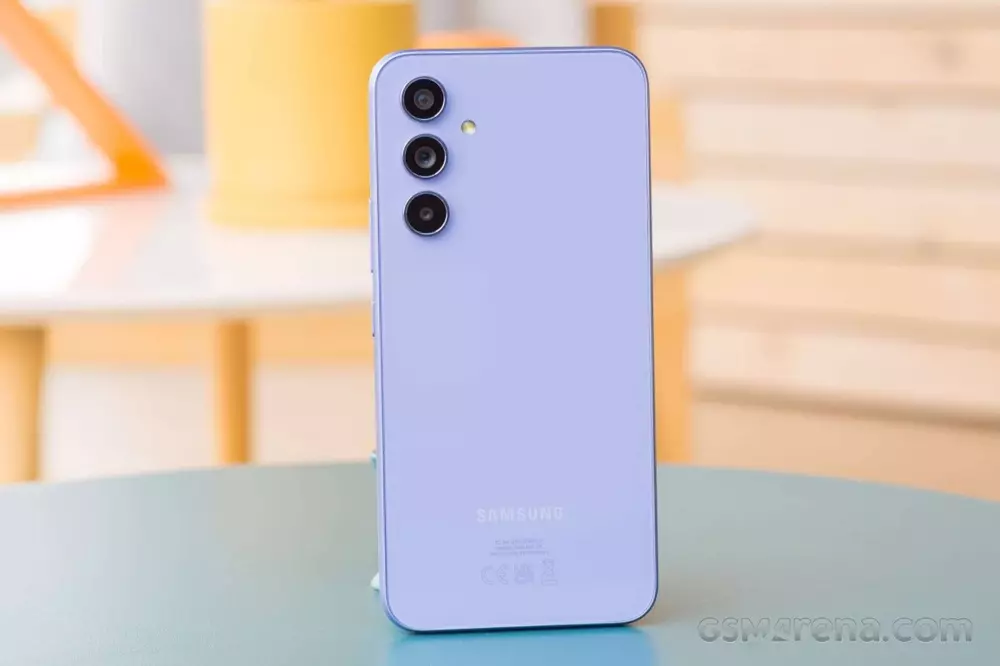 On the other hand, the Redmi Note 12 Pro has a more, bold, and obvious appearance. If compared to past Redmi Note phones from previous years, it's safe to say that Xiaomi is also trying to tone down the unnecessities in the design a bit, but it's nowhere near the pure minimalist look of the Galaxy A54.
In terms of their build quality, well, there is nothing significantly different between the two phones as they both make use of glass (Gorilla Glass 5) on both the front and back, but where the A54 has a slight edge is the IP rating as it is rated IP67 while the Redmi Note 12 Pro trails behind with an IP53 rating. This simply means the Galaxy A54 can be dunked inside water and be just fine, while the Redmi Note 12 Pro can't.
So, in terms of design and build quality, for me, I'll say it's a tie, but going by looks alone, I'll pick the Galaxy A54 anytime, and on any day.
Display
Coming to the displays, both phones feature large AMOLED screens, while the Samsung Galaxy A54 has a 6.4-inch panel, the Redmi Note 12 Pro flaunts a significantly larger 6.67-inch display.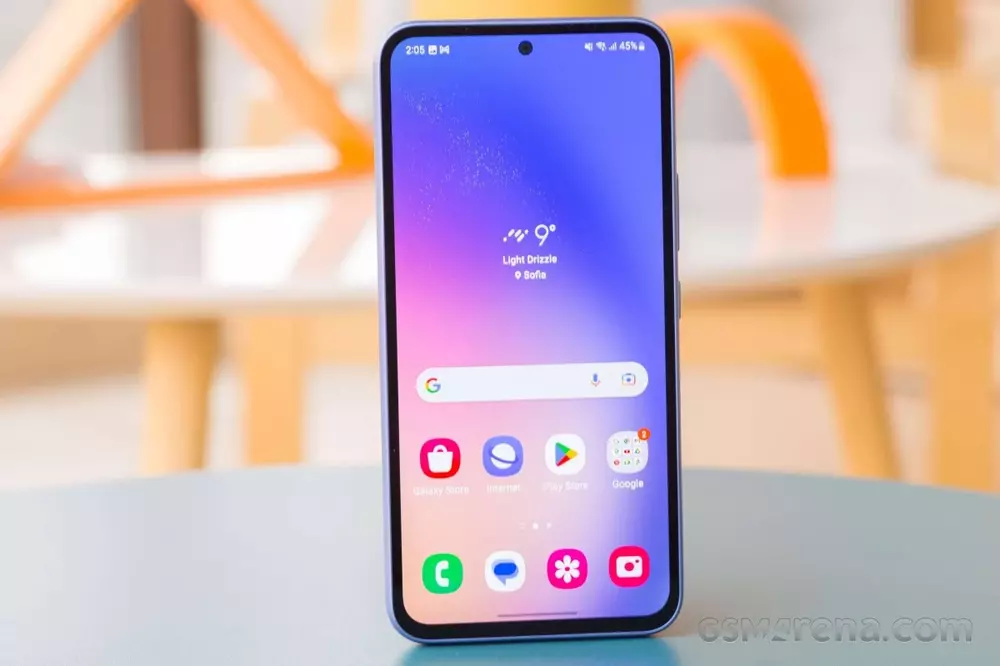 Both are even very similar in terms of the specs as both are Full HD+ panels with a total resolution of 1080 x 2340 pixels on the Galaxy A54, and 1080 x 2400 pixels on the Redmi Note 12 Pro, but with the A54 having a smaller sized panel, it simply means it has slightly more pixel density, 403PPI, vs 395PPI on the Redmi Note 12 Pro.
Both refresh at a rate of 120Hz, so they're pretty equal in terms of smoothness and fluidity.
While the Redmi Note 12 Pro can reach maximum brightness levels of up to 900 nits, the Galaxy A54 takes it a bit further to 1,000 nits.
Both displays are capable of showing HDR10 content, and the Redmi Note 10 Pro can even do HDR10+.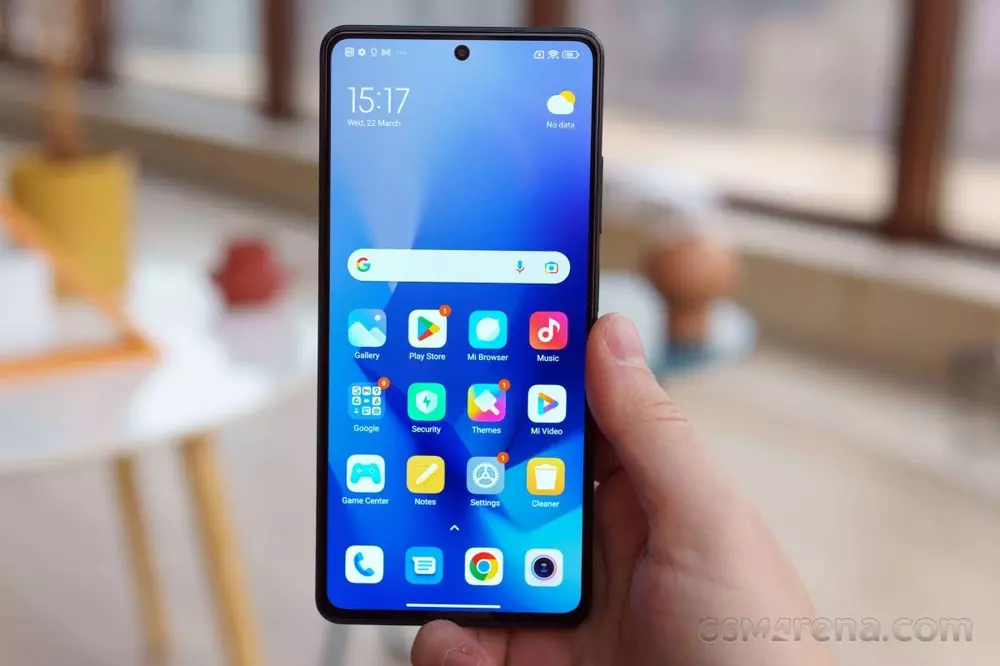 So, once again, wrapping up on the display, I'll again say it's a tie as there are not enough differences to say this one is better than the other one.
Processor & Speed
Coming to the processor and speed of both phones is where the differences between them might start to show, as the Samsung Galaxy uses an Exynos 1380 processor, of which you know, Exynos processors have always had a bad reputation for falling short of expectations, and always trailing behind their opponents in performance, efficiency, and optimization.
On the other hand, the Xiaomi Redmi Note 12 Pro uses the tested and trusted MediaTek Dimensity 1080 chipset which has proven to be a great chipset both in raw performance, and battery efficiency, and developers tend to optimize their apps for Dimensity chipsets more than they do for Exynos.
But early benchmark results have shown that the Exynos 1380 inside the Galaxy A54 is miles faster than the Dimensity 1080 in the Redmi Note 12 Pro, but using both phones in real life and outside of benchmark results, they're more or less the same.
Software & Support
Another area where the Galaxy A54 one-ups and feeds dust to the Redmi Note 12 Pro is on the software side of things as not only does it ship with the latest Android version and One UI out of the box, Android 13 and One UI 5.1, over the aging Android 12 and MIUI 13 on the Redmi Note 12 Pro, the A54 is also guaranteed to get four years of major OS updates on it with one additional year for security updates, the Note 12 Pro doesn't even come with the latest software version out of the box.
So, you're sure to keep regular software and maintenance updates on the A54 all the way up to Android 17, while you're not even sure of getting Android 14 on the Redmi Note 12 Pro later this year.
And aside from shipping with the latest Android version and getting regular updates, I personally prefer the look and feel of Samsung's One UI over other custom Android skins from other manufacturers out there, as I feel it's more mature and packed with useful features over the rest.
Cameras & Photography
Speaking of cameras, both phones have a triple camera system on the back, and they seem even more similar to each other.
A 50MP main camera sensor on both, a 12MP ultrawide sensor on the Galaxy A54 while an 8MP ultrawide sensor on the Redmi Note 12 Pro, a 5MP macro sensor on the A54, and a 2MP, same macro sensor on the Redmi.
Both phones also have a front-facing camera, and while the Samsung uses a higher resolution 32MP sensor, the Redmi Note 12 Pro settles for a 16MP sensor, but as we all have come to know, megapixel counts do not tell the whole story when comparing cameras.
And speaking of the picture quality, though I haven't seen pictures from both phones shown side by side, but from the pictures of the Galaxy A54 that I've seen so far, I think the phone takes very good pictures that can even match toe-to-toe with pictures taken with the flagship Galaxy S23 series.
And considering the fact that past Samsung Galaxy A series phones have always performed better in photography than past Xiaomi Redmi Note phones, I think the story will still be the same this year, I mean, it's Samsung, isn't it?
And even coming to the videography side of things, while both phones can record 4k videos at up to 30fps using their rear cameras, the Samsung Galaxy A54 can repeat the same thing using its front-facing camera, but the Redmi Note 12 Pro can't relate, as its front-facing camera is stuck at 1080p at 30 and 60fps.
Battery & Charging
Speaking of battery, while both phones feature 5,000 mAh capacity cells in them, the Redmi Note 12 Pro can charge way faster than the Galaxy A54 as it has 67W superfast charging speed over the mere 25W of the A54. Heck, the Galaxy A54 doesn't even come with a charger in the box.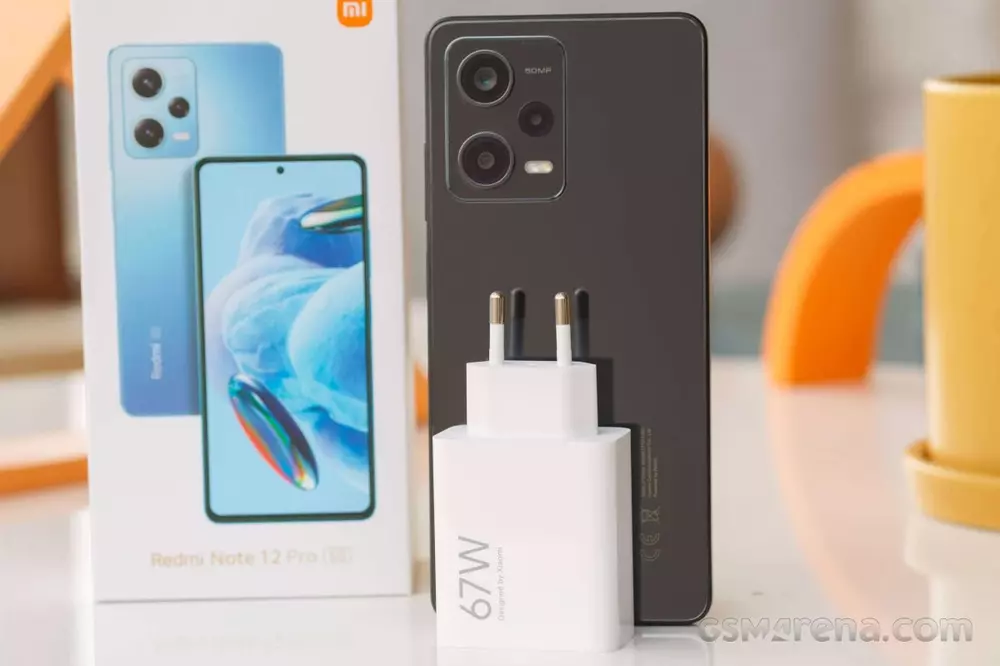 Battery life should be similar across both of them, so no complaints here.
Other features
Speaking of other features, while the two phones make use of fingerprint scanning as their primary means of unlocking the phones, the Samsung Galaxy A54 has an in-display optical fingerprint scanner, while the Redmi Note 12 Pro makes use of a side-mounted physical capacitive fingerprint scanner.
Occasionally, I've heard people arguing about which one is better between these two approaches, but for me, I think they're both fine so far they're plenty fast and very accurate whenever you want to unlock your phone.
The Redmi Note phone still retains the 3.5mm headphone jack that many manufacturers have axed today, including the Samsung Galaxy A54. The Redmi Note 12 Pro even has an IR Blaster that can be used to easily control your electronics at from, while the same can't be said for the Galaxy A54.
Samsung Galaxy A54 vs Xiaomi Redmi Note 12 Pro: Conclusion
So, in conclusion, which one is the better option between these two phones, and offers you more value for your money if you're looking to buy any of them in 2023?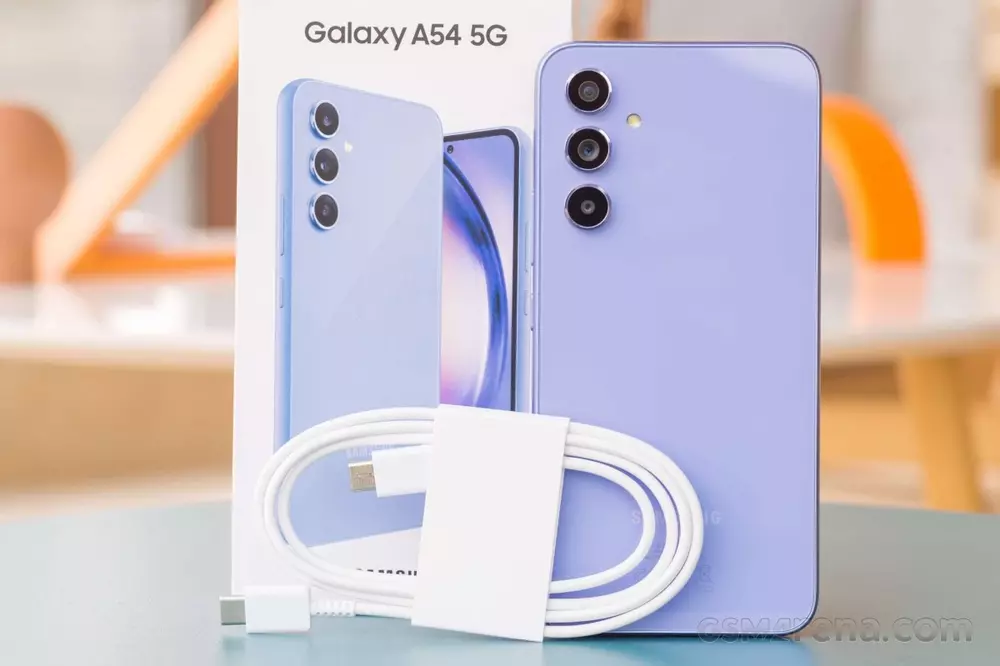 First of all, from the comparison so far, you can see that the two phones are very similar more than they have ever done before in the past models. Starting from the build quality to the performance, cameras, battery, etc.
The one aspect where the Samsung Galaxy A54 is significantly better than the Xiaomi Redmi Note 12 Pro is when it comes to how well the software is optimized, having the latest Android version out of the box, and even a guaranteed four years of major software update which the same can't be said for the Redmi Note phone.
So, personally, while both phones are good and you can't go wrong with either one, I'll pick the Samsung Galaxy A54 just because of the better software, I also like the overall look of it, and I think it will have overall slightly better camera performance if compare side by side with the Redmi Note 12 Pro.
And as such, I think the Samsung Galaxy A54 is the better midrange phone to buy in 2023 if you want to get more value for your money. And that wraps up for today on the Samsung Galaxy A54 vs the Xiaomi Redmi Note 12 Pro In-depth comparison.
Give this post a thumbs up by sharing it if you find it helpful, and as always, I'll see y'all tomorrow, #peace out.