Oppo might not really pride itself as one of the most prominent or most popular smartphone makers like Samsung and Apple do, but one area where it does take some accolades is when it comes to bringing innovative ideas to life.
They've done it once last year when they demonstrated a phone not with a foldable display this time, but a rollable one.
Yes, you heard that right, an actual smartphone that slowly unrolls into a tablet, and rolls back into a phone when you don't need the tablet form factor.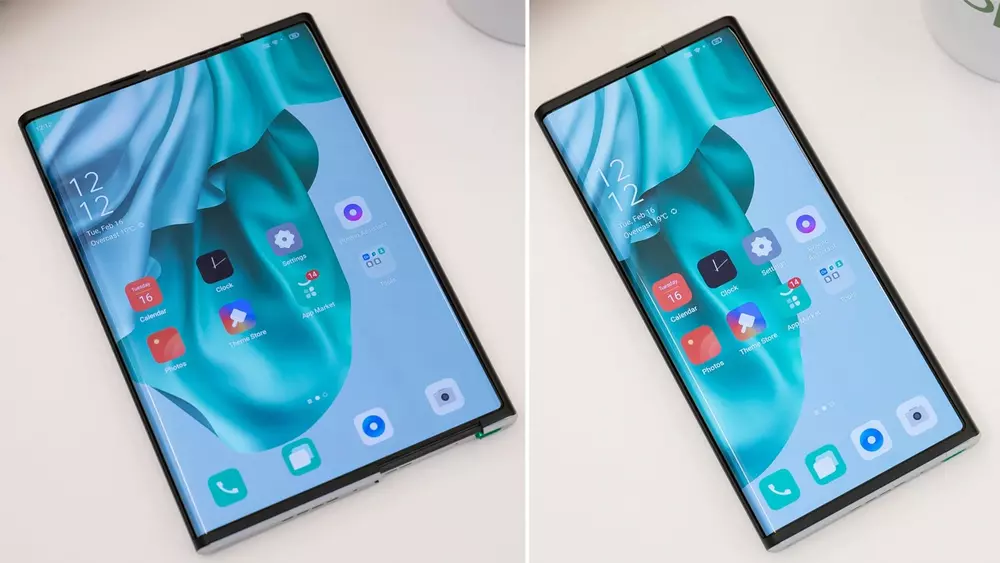 You can follow the link below to see all you need to know about that phone.
See Also: Oppo demonstrates the world's first phone with a rollable display.
So, in another video went viral last week, and was officially posted by the company themselves, so you know this is not something like a 3D render that was created by a fan.
The company demonstrated a phone with a retracted camera module.
Yes, the camera protrudes forward when you're about to take a photo, pulls itself back into the phone's chassis when you're done making use of it, thereby eliminating the need for camera bumps on the phone.
Aside from that, from the video shown above, you can also see that the phone has some sort of water resistance even with the movable camera module on it, a feature that most phones with similar pop-up camera mechanisms are finding difficult to figure out.
And it still doesn't end there as it seems that the phone also has some sort of AI drop-assistance that automatically retracts the camera back into the phone if it happens to drop from your hands before it reaches the ground.
The unnamed Oppo phone in question is one mind-bending piece of tech which we'll get to see its full potential if ever Oppo makes the phone commercially available, or maybe, they start implementing the tech into some of its other future smartphones.
But for now, all we can do is fold our hands and marvel at this futuristic tech breakthrough and latest wonder of the world.
And in the meantime, kindly tell us what you think about this new tech, whether it's cool or not by leaving a comment in the comments section below, and if you enjoyed reading this article, kindly give it a thumbs up by sharing it, and as always, I'll see y'all tomorrow, #peace out.
Oppo Phone Guides
• Steps to set up a hole punch inspired notification LED on the Oppo Find X2 & X3.
• How to set up a hole punch inspired notification LED on the Oppo Reno 3,4,5, & 6.
• How to set up a hole punch inspired notification LED on the Oppo F17, & F19.