Tecno Phantom X price in Nigeria

?

The Tecno Phantom X is still a pretty new device in the market right now, and it is currently being sold at a pocket-wrecking price of ₦228,000 in Nigeria as we speak.
And trust me, this is the first-ever Tecno phone that has ever managed to attain such a high price point since the inception of the Tecno brand in Nigeria, and every other place or region where the smartphone brand is recognized.
But, does the specs that this phone come with justify its high price point?
I mean, ₦228,000 already mean you're trespassing into the premium smartphone segment, and to the best of my knowledge, the Tecno Phantom X is not and can never be a premium smartphone, even though it's currently being heavily advertised and hyped to look like one.
And secondly, for ₦228,000, anyone out there can easily get a good iPhone (iPhone X), or a Samsung (Galaxy S10), or even a Xiaomi phone. So, what makes the Tecno Phantom X cost so much when it can't stand close to other high-end smartphones out there that cost as much as it?
Yes, it's got a dual glass build, one that is actually made of Corning Gorilla Glass 5 on both the front and the back, it's got a curved 90Hz 1080p+ OLED display, talk about the Samsung GN1 50MP main camera sensor, and the 13MP 2x telephoto sensor, the latest android version, and all that.
But, let's forget about the numbers for a moment, and face reality, and in simple terms, I'm here to tell you that the Tecno Phantom X is not a phone you should be spending your ₦228,000 on.
And here's why…
Reasons why you shouldn't buy the Tecno Phantom X Smartphone, Just Yet

.
1.
Cameras

.

So, like I've said before, the Tecno Phantom X comes fitted with a 1/1.3 Inches Samsung GN1 main camera sensor, alongside a 12MP telephoto sensor that can zoom in 2x optically, and an 8MP ultrawide sensor with a 120° field of view.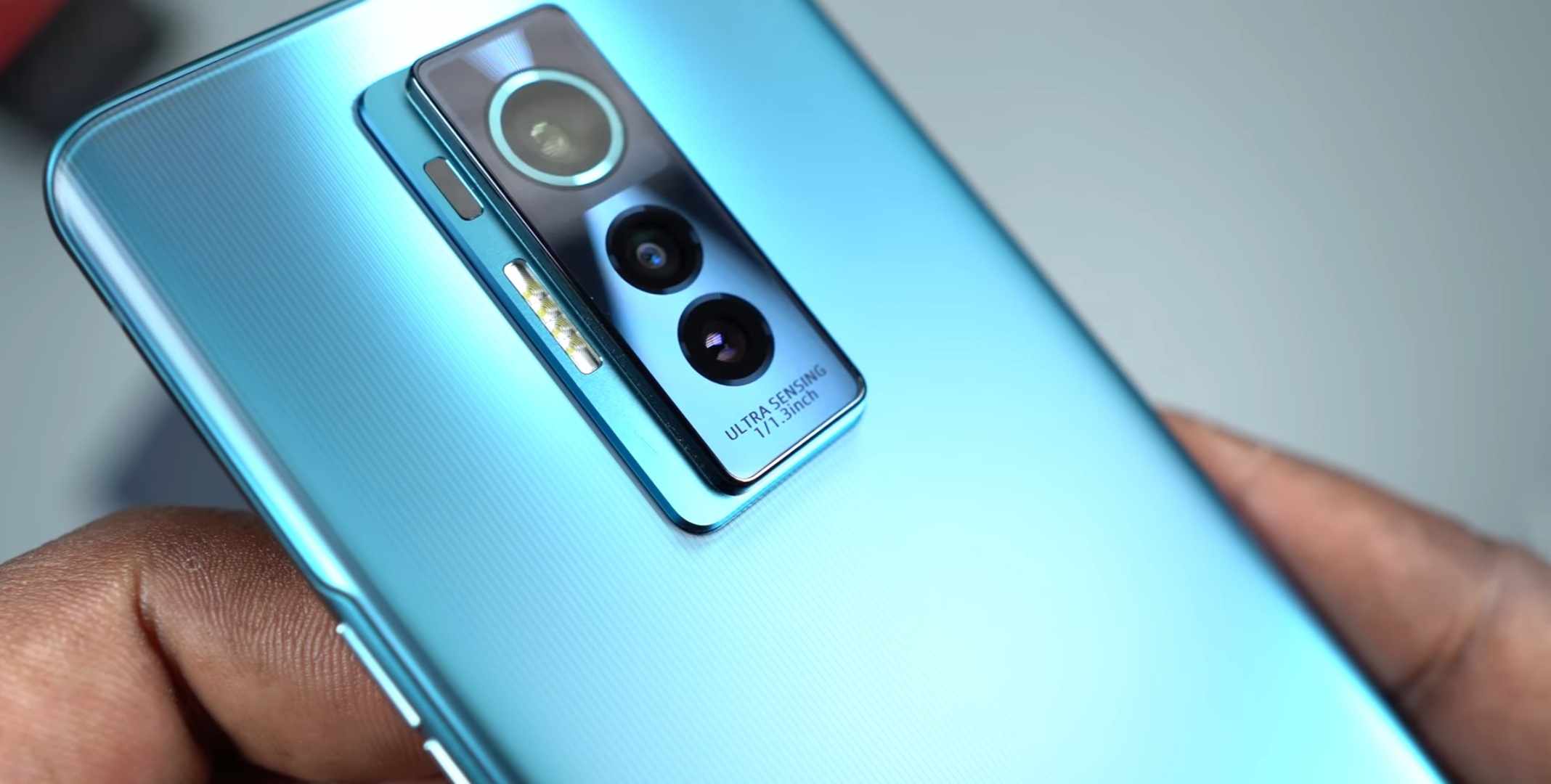 But, as we all know, camera megapixel count on smartphones isn't just where it ends, as they only tell half the story of the many components (both software and hardware) that come together to produce a stunning photograph.
To cut the long story short, here is what GSMArena had to say about the Phantom X picture quality even with its 50MP sensor.
As if that isn't enough reason to be worried already, when the Phantom X was put in side-by-side with cheaper mid-range smartphones like the Samsung Galaxy A52 and Redmi Note 10 Pro, they both fed dust to the Phantom X 50MP camera.
And for a phone that costs this much, this is really something to be ashamed of, because, at this price point, we should be expecting stellar picture and video quality like we get on other similarly priced smartphones.
2.
Tecno Phantom X price in Nigeria – Processor

.

On paper, anyone will argue that the Tecno Phantom X is one beast of a smartphone. I mean, take a look at the raw specs.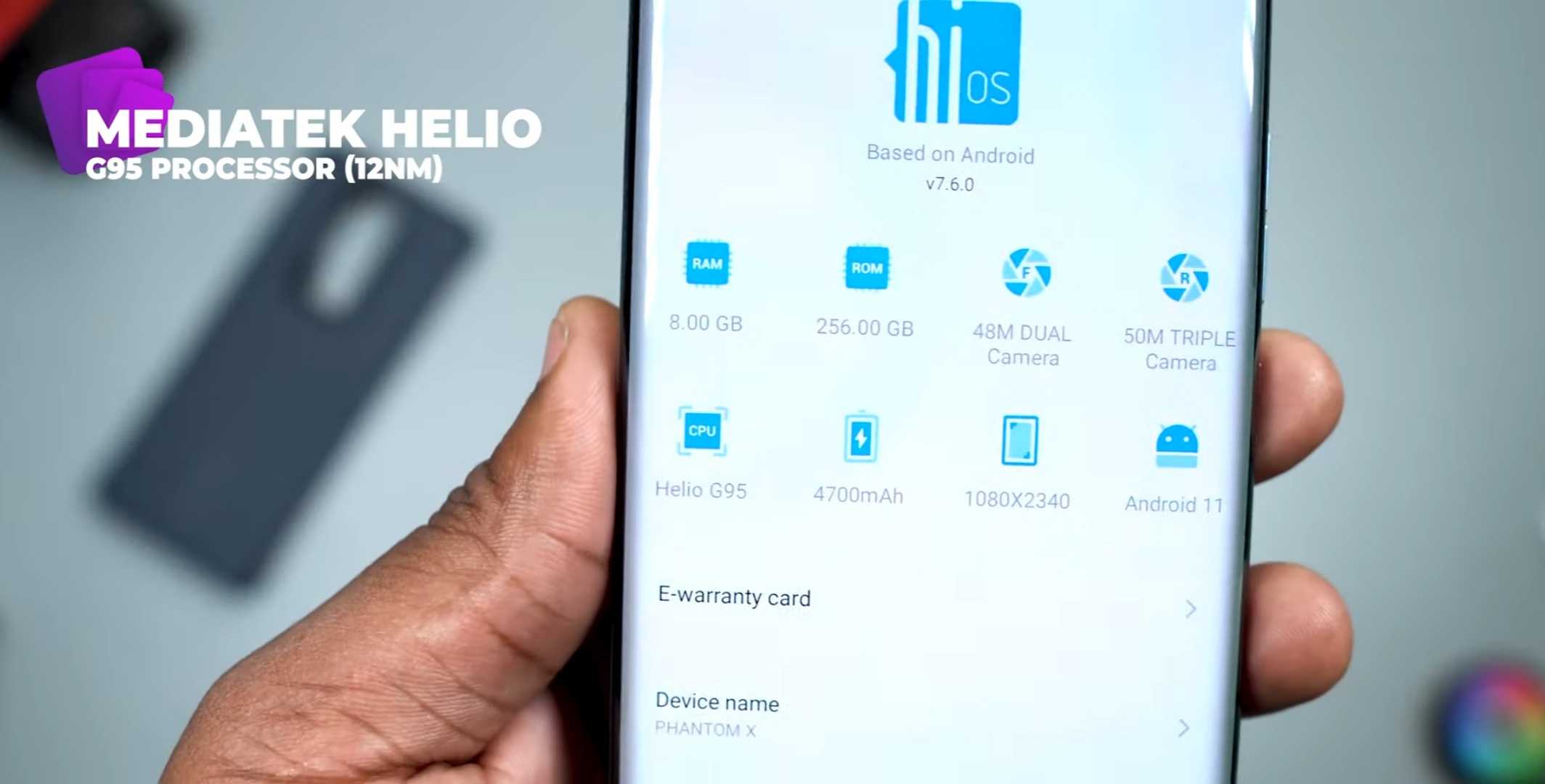 We've got a whopping 8 Gigabytes of RAM, another ass-whooping 256 Gigabytes of internal storage capacity, which even, is still expandable, but where the Phantom X failed to impress is on the mobile chipset used on it.
On a smartphone that is to be seen as a premium offering, anyone would be expecting nothing less than a Mediatek Dimensity chipset on it, I mean, personally, I don't think the Mediatek Dimensity 800, or even the Dimensity 1000+ seems like a bad idea, as a matter of fact, we already have phones like the Xiaomi POCO F3 with a flagship Snapdragon 870 chipset, retailing for about the same price as the Phantom X.
Looking at it critically, take away the OLED display, glass build, and the 50MP main camera sensor, and the Phantom X is basically the same phone as the Tecno Camon 17 Pro.
Now, don't get me wrong, I'm not in any way saying that the Helio G95 chipset used here is a bad chipset, no, but for ₦228,000, the Helio G95 is one hell of a ripoff, and it goes even further to show itself in the below-average camera picture qualities it aids in reproducing as reported by GSMArena.
Read Also: Mediatek Processor Ranking – All you need to know about Mediatek processors, & how they're ranked.
3.
Software

.

Now, imagine what it will feel like when you purchase a phone for ₦228,000, and you're being told you won't be getting any new android version updates, and even little to no monthly security patch updates.

Well, you don't have to imagine, because that is basically what you stand to get if you purchased the Tecno Phantom X, except, and only except Tecno is already making or has already made plans to start pushing software updates to its smartphones, but if not, which I'm very sure they're not, then that means you'll be stuck with Android 11 on this phone for the rest of your life, and the only way you can upgrade to a higher android version is if you purchased a newer Tecno phone at that time, who knows, maybe the Phantom 11, lol.

Read Also: List of Tecno smartphones that are most likely to get Android version 11 updates, but wouldn't.

And in terms of the overall software and user experience on the phone, well, this one boils down specifically to personal preferences, as I personally have a liking to the Samsung's One UI software, I mean, who wouldn't like it? It's more polished, looks more matured, has lots of customization options to play with, and whatnot.

And I also think Xiaomi is doing a very great job with its MIUI software. But I still know for sure that there are people out there who have a thing or two for the Tecno HiOS software, and if you happen to find yourself among such persons, well, that's your cup of tea, my only complaint about HiOS is the lack of software support through updates.

Read Also: Tecno HiOS 7 software review.
4.
Miscellaneous

.

Other small nifty aspects of the Tecno Phantom X smartphone where I think Tecno deliberately did a bad job is;

First, the omission of a stereo speaker setup on the phone, I mean, cmon, this is 2021 for God's f*cking sake, what will it take them to include some good sounding stereo speakers on their supposedly premium flagship smartphone?

Other brands out there are doing it, even on cheaper mid-range phones, we can find stereo speakers on them, even the Tecno Camon 17 Pro came with dual speakers (not stereo), so why omit it on the Phantom X?

Secondly, I've heard a good number of persons complaining about the slow under-display fingerprint unlocking speed of the Tecno Phantom X.

Well, in theory, this shouldn't be a bummer for anyone who is planning to get the phone, I mean, aside from the fingerprint, you've also got face-unlock, and if at all Tecno was good in software updates, this is something that can easily be fixed with one update, but with the way things are looking, you might just have to live with it for the rest of your life, but still, not something that you should be overly bothered about, as well as the omission of a stereo speaker setup.
5.
Tecno Phantom X price in Nigeria – Conclusion

.

So, in conclusion, I personally think that the Tecno Phantom X phone is overly priced for its class, most especially when looking at the areas that it failed to impress.

Cameras are one of the major reasons that people buy new phones, and also one of the major reasons why people rush to the premium brands out there like the iPhones, Samsung, and even Xiaomi.

So, when you plan on competing with these big dogs in the industry, and you can't even bring your camera picture quality up to the level of what these big dogs are offering, then you have failed woefully.

The processor choice is another sad mistake that shouldn't be forgiven on the Tecno Phantom X phone, and lastly, the lack of software support, and the omission of a good stereo speaker setup.

Aside from those, the Tecno Phantom X is a very good smartphone, and definitely a step in the right direction when talking about the Tecno mobile phone brand as a whole. Who knows, maybe the next iteration will be a much better offering, with specs that can justify the high price of it.

So, that is basically all you have to know about the Tecno Phantom X phone and its high price in Nigeria. Kindly tell us what you think about this phone in the comments section below, and if you enjoyed reading the article. kindly give it a thumbs up by sharing it, and as always, I'll see you all tomorrow, #peace out.

Read Also: 10+ best Tecno mobile smartphones to buy in 2021.