Tecno Mobile, has silently launched its latest Camon 15 and 15 Pro smartphones in India, and they should be doing same for other regions such as Nigeria, Kenya, etc in no time.
So today, we'll be doing a quick hands-on review of the Camon 12 Pro, to see every new thing (spec & features) that it brings along with it, what makes it different from last year's Camon 12 Pro, and what makes it stand out from all other Tecno smartphones out there, and finally, if you should upgrade to the new Camon 15 Pro, if you already own the 12 Pro from last year.
So without further ado, let's get started. #Enjoy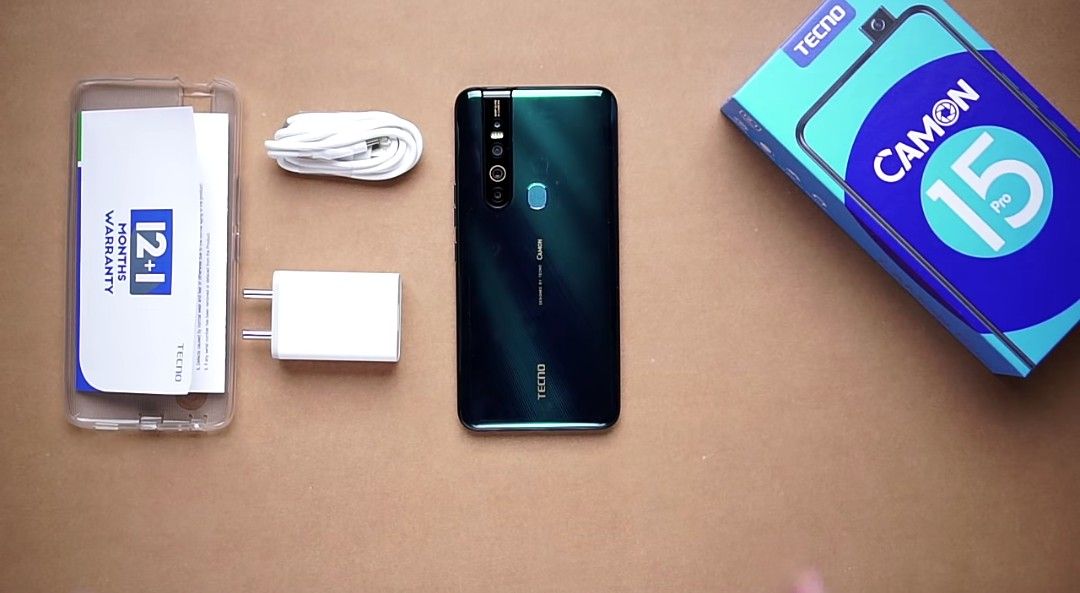 Tecno Camon 15 Pro Key Specifications and Features.
Launched March, 2020.
6.53 Inches IPS LCD display.
1080 x 2340 pixels (Full HD+) resolution, with 19.5:9 aspect ratio.
Glass front + Plastic body + Plastic frame.
Android 10 + HIOS 6.0 out of the box.
6GB RAM + 128GB of storage.
Mediatek MT6765 Helio P35 (12nm) Chipset.
48MP main + 5MP Ultra-wide + 2MP Macro + Low light sensor.
32MP motorized pop-up front facing camera.
Rear mounted fingerprint reader.
4000mAh battery.
microUSB 2.0 charging port.
Design & Display
Now having seen the key spec of the Camon 15 Pro smartphone, personally I'd say that i don't think this should be upgrade to the last year's Camon 12 Pro, because i don't see anything that is worth rejoicing for over here.
In terms of design, the 15 Pro is just like every other Infinix and Tecno mid-range phones that you can get your hands on out there. You know, a glass front with glossy plastic at the back, and yet another thin plastic holding both front and back together.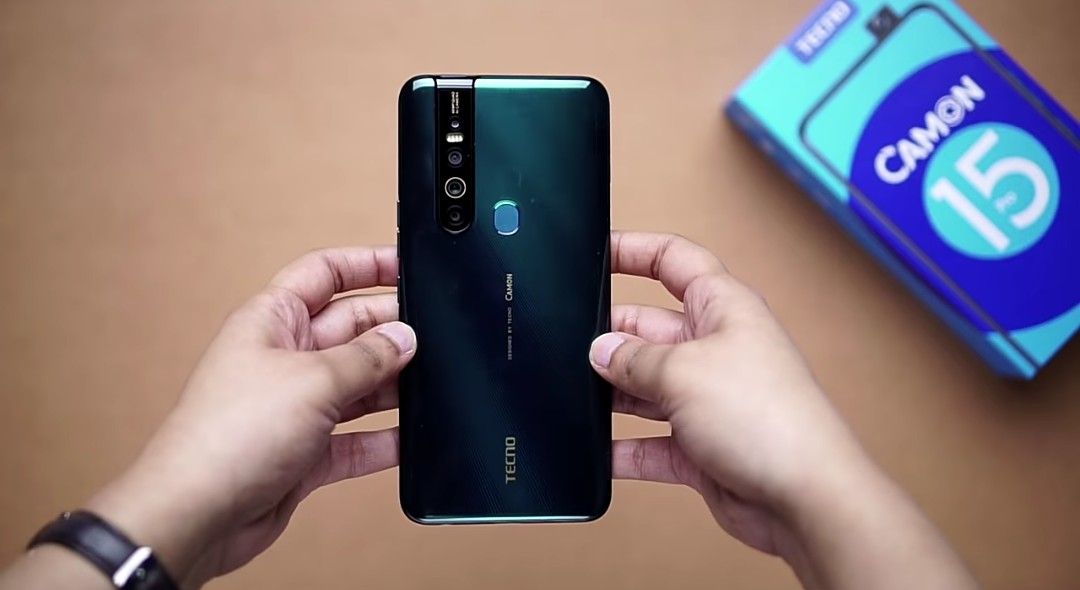 Although one new removal, sorry addition that we saw on the Camon 15 Pro, is the total absence of any type of notch whatsoever, whether a water drop notch or even camera hole punches.
This is because, like most other Asian produced smartphones, Tecno has also moved its 32MP front facing camera, inside the chassis of the phone itself, and it makes use of a motorised pop-up mechanism to reveal it, whenever it is called upon.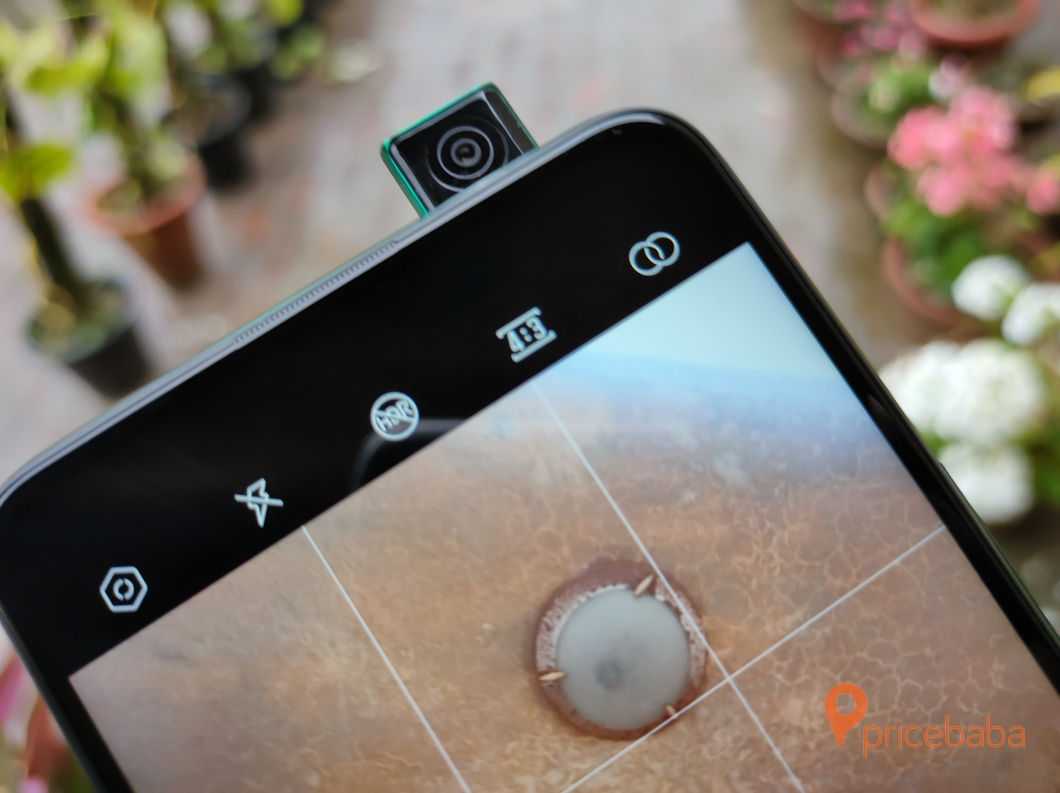 Aside from notches, the Camon 15 Pro comes wielding a 6.53 Inches LCD display, which in terms of quality, it is a very big downgrade from last year's Camon 12 Pro's AMOLED display, save for the fact that the 15 Pro has its resolution one upped to a Full HD+ (1080 x 2340 pixels precisely).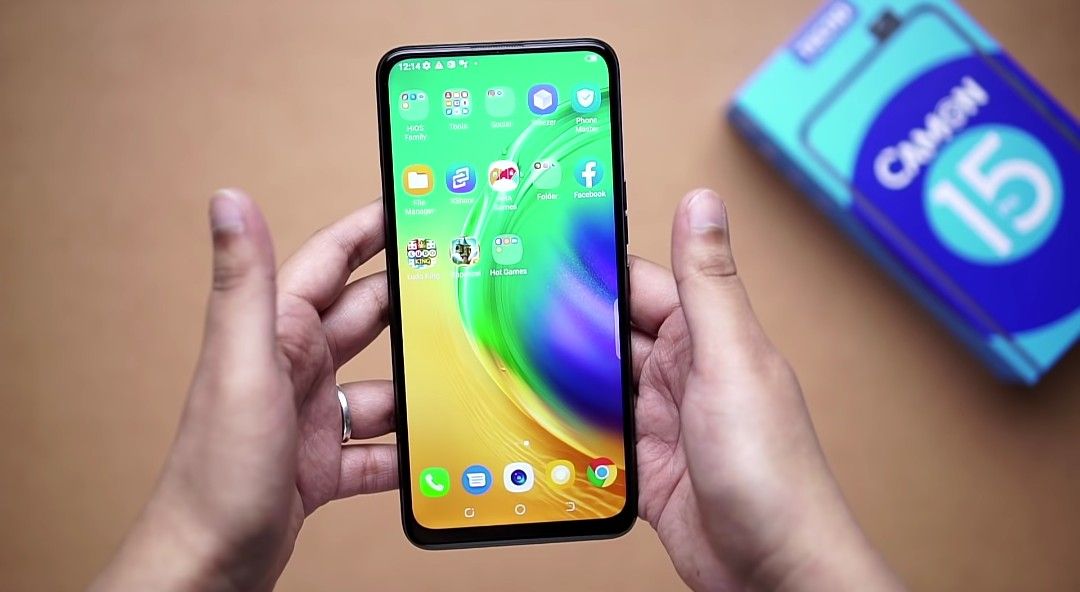 Software & Hardware
Aside from displays, the Tecno Camon 15 series, happens to be the only Tecno smartphones running android 10 with the new version of its custom UI, HIOS 6.0 as at the time of writing this article.
This is because, they both came with these versions (android 10 + HIOS 6.0) out of the box, and Tecno has blatantly refused to update any of its older smartphones to the said android 10 version, not even the Phantom 9 smartphone.
Read Also – Android 10 update for Tecno phones (Here's everything you need to know).
In terms of raw performance, the Tecno Camon 15 Pro comes bundled with a low tier Mediatek MT6765 Helio P35 processor, coupled with 6GB of RAM and up to 128GB of internal storage.
To me, I'll say this shouldn't even be considered an upgrade from the Mediatek MT6762 Helio P22 that was used on the Camon 12 series, because both processors are still within the same performance range.
So in terms of raw performance, I'll say that the Tecno Camon 15 Pro will serve you through your day to day activities, such as making calls, browsing the web, social mediaing, watching and streaming movies and MP3s.
But try to push it too hard by playing high graphics demanding games such as PUBG Mobile, Call of Duty Mobile, Asphalt racing series, Mortal Kombat X, etc, and i don't think the phone will be able to keep up.
Tecno Camon 15 Pro – Cameras
On the camera side, the Camon 15 Pro ships with a quad camera setup, first is the 48MP main lens, followed closely by a 5MP Ultra-wide lens, then there is a 2MP Macro lens, and finally a low light sensor.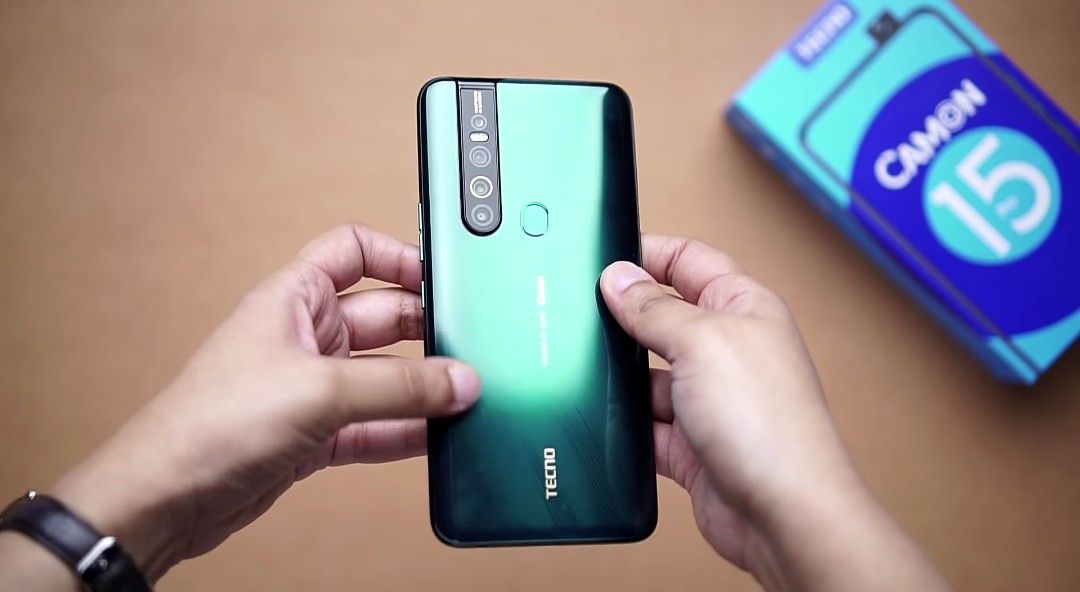 Then at the front, as you already know, is a 32MP snapper, that is housed in a motorized pop-up mechanism.
Now at the time of writing this article, we don't currently have the Tecno Camon 15 Pro smartphone on our hands, but we'll make sure to update this article with photographs from the Camon 15 Pro's eyes, when we do so.
Security
Another aspect where Tecno got it all wrong was launching a phone with a rear positioned fingerprint reader, after launching its predecessor, with an under-display one.
I mean, what happened to making it better if that be the case that the one on the 12 Pro was nothing to write home about, then make its next iteration better.
But instead, Tecno keeps deciding to take one step forward, and two additional steps backwards, year after year. The Tecno Phantom 9 is a very good example.
Read Also – Tecno Phantom 9 review (the worse Tecno Phantom smartphone to ever hit the market).
Tecno Camon 15 Pro – Battery
The Tecno Camon 15 Pro ships with a 4000mAh battery, and personally I'd say that it is still pretty large, considering the fact that I've used a couple of 4000mAh battery smartphones, and they performed really well, so i don't think anyone should have any complains, as regards the battery life of this smartphone. There's no fast charging technology though.
Pricing
Like i said, as at the time of writing this article, this smartphone has only been silently launched in India, and it is currently on sale for INR 14,999 (Indian rupees), which translates to a $202.59 in dollars, and 74,000 Naira here in Nigeria.
I don't know if it is right to say this, but personally, i don't know who in their right senses, will go for a phone with such low specs, and not just low specs, but with lots of downgrades from its predecessor, and doesn't have hopes of getting updates in the nearest future, for that price, especially here in Nigeria.
I mean i don't know who needs to hear this, but the Tecno Phantom 9 is more of a disappointment of a phone, than it is an upgrade. Though many people out there will have different opinions and views towards it, but i just don't think the Tecno Camon 15 Pro is worth it, for a phone that is launched in 2020.
And that is it guys, that is our quick hands-on review of the Tecno Camon 15 Pro smartphone. Do give us a thumbs up by sharing this article if you enjoyed reading it, and as always, I'll see you all tomorrow. #Peace Out.
---
#Cheers…emmanuelGodwin
Read Also
◉ Infinix S5 Pro unboxing and quick hands-on review – Everything you need to know.
◉ Tecno Phantom 9 vs Infinix Note 6 – When worlds collide.
◉ Tecno HIOS 5 review.
◉ How to enable dark mode on all non-supported Tecno phones, in just 2 Mins.