The Samsung Galaxy Note 10 Plus is a smart phone or phablet rather, that clearly explains the statement "Go Big or Go Home"..
So today, we'll be tearing down this beast of a phone, to see every exciting new features of it, and everything that makes it to stand out among it's Mate (pun intended). So without further ado, let's get started.. #Enjoy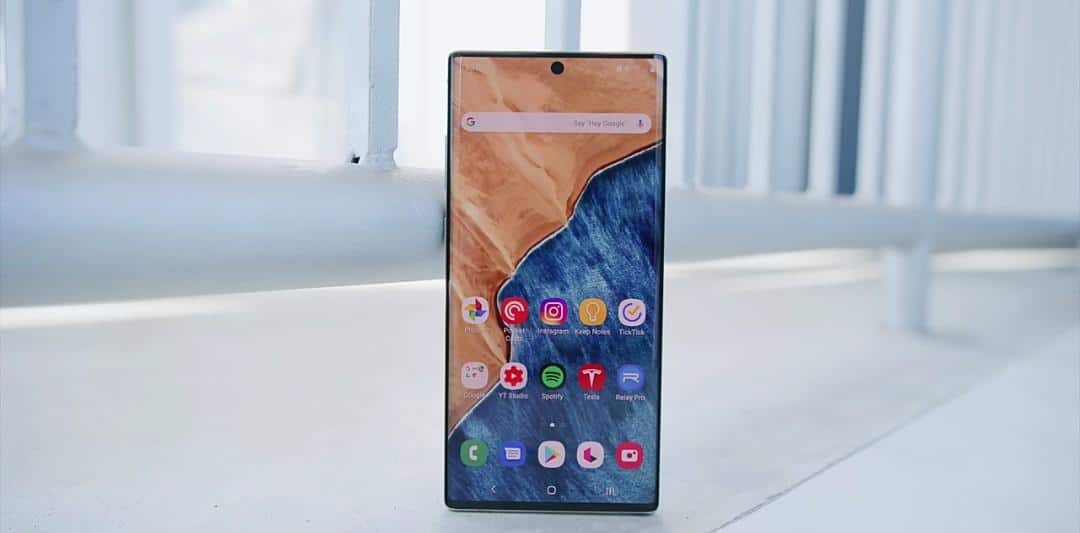 Okay so since the 17th of August that Samsung launched it's 10th anniversary phones for the Galaxy Note lineups, the internet has literally gone crazy for them. I mean there's no single webpage that you're gonna open right now, and you wouldn't find an article or two, that's talking about how magnificent the new Galaxy Note phones are.
Like literally, it's just been praises, after praises, and after praises, and after praises.

Samsung Galaxy Note 10+
You see i won't blame them though, because personally, I'll say the new Samsung Galaxy Note phones, are really worthy of all the praises, reviews, cheers, and attention that they're currently getting from the public. Because why not? Now check this out.
For the Note 10 Plus only.
A 6.8 Inches Dynamic AMOLED display with Quad HD+ resolution. As a matter of fact, it is currently rocking the highest smart phone display rating ever, from DisplayMate
A new S-pen that acts like a magic wand via Samsung's new Air Gestures.
Qualcomm's Snapdragon 855, 512GB of Storage and a whooping 12GB of RAM, is no child's play.
4 camera lenses at the back and one at the front.. In case that doesn't seem like anything to you, they're currently rocking the highest smart phone camera rating from DxOMark
Whooping 4300mAh battery with 25W fast charging capabilities, and can even go all the way up to 45W faster charging capabilities with Samsung's dedicated 45W charger, sold separately though, and not included in the retail box. But it can literally take the Note 10 Plus battery from 0 to 100% in less than an hour. 56mins approx.
So you see, with all these first class features, who can come out openly to say the new Samsung Galaxy Note 10 Plus is not a device in a world of it's own? Nobody i guess.
So with that, now let's move further to talk about all the features of the new Samsung Galaxy Note 10 Plus in details, one after the other, starting from..
1. The Design and Display
Body:

Front & Back Corning Gorilla Glass 6 (curved), aluminum frame.
Dimension: 162.3 × 77.2 × 7.9mm
Weight: 196g

Display Size:

6.8″

Resolution:

Quad HD+ (3040 × 1440)
In terms of design, well, what more could i say? you already know what it is.. Premium.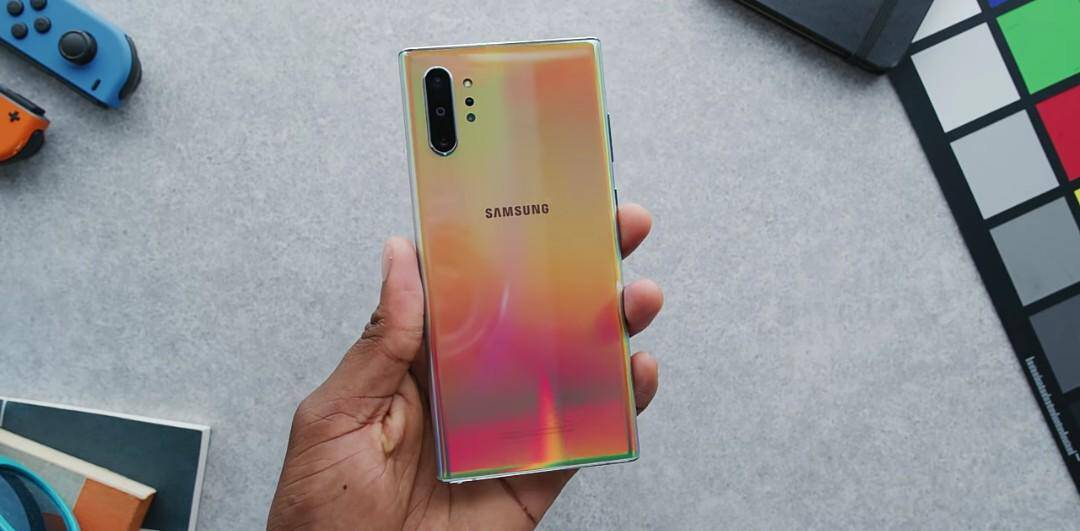 So despite it's enormous and glaring 6.8 Inches display, the Note 10 Plus still manages to remain a little bit at the same size with the last year's Galaxy Note 9 that came with a 6.4 Inches one. All thanks to the extremely reduced top and bottom bezels, and the punch hole front facing camera as well.
As a matter of it, it is even thinner and lighter, despite it's warping 4300mAh battery. Placing the Note 9 and Note 10 side by side, will even make you think the Note 9 was a device from years ago. That is one thing a well thought out design implementation can do to a smart phone.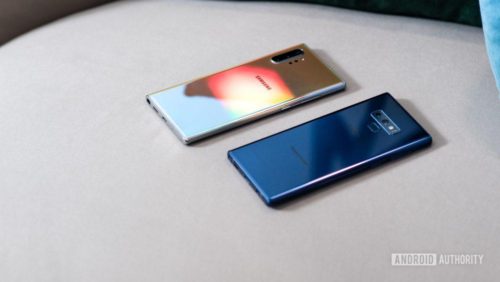 But aside from it's beautiful and bold looking aesthetics, there are two things that the Note 10 are lacking. First is a traditional power button that usually sits on the right side of the device, but is now embedded with the Bixby key on the left, just below the volume keys.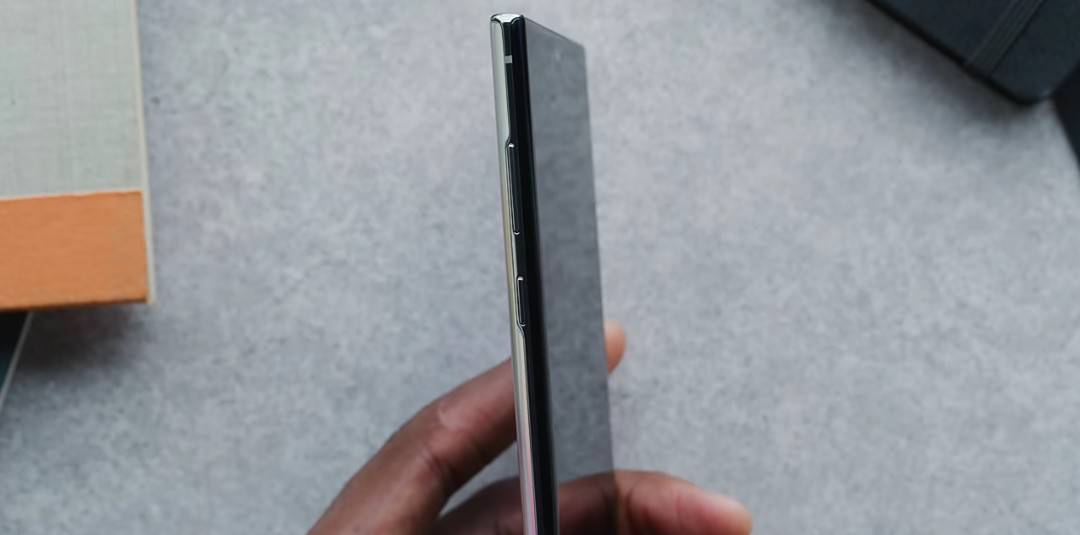 Pressing and holding this key will trigger up Bixby instead of taking you to the device power options. And if you want to turn off the device, you will have to pull down the notifications drawer to reveal the power options.
But one good thing is that this button can be remapped back to the traditional power buttons. But it might feel awkward for the first couple of times though, because it is positioned on the left.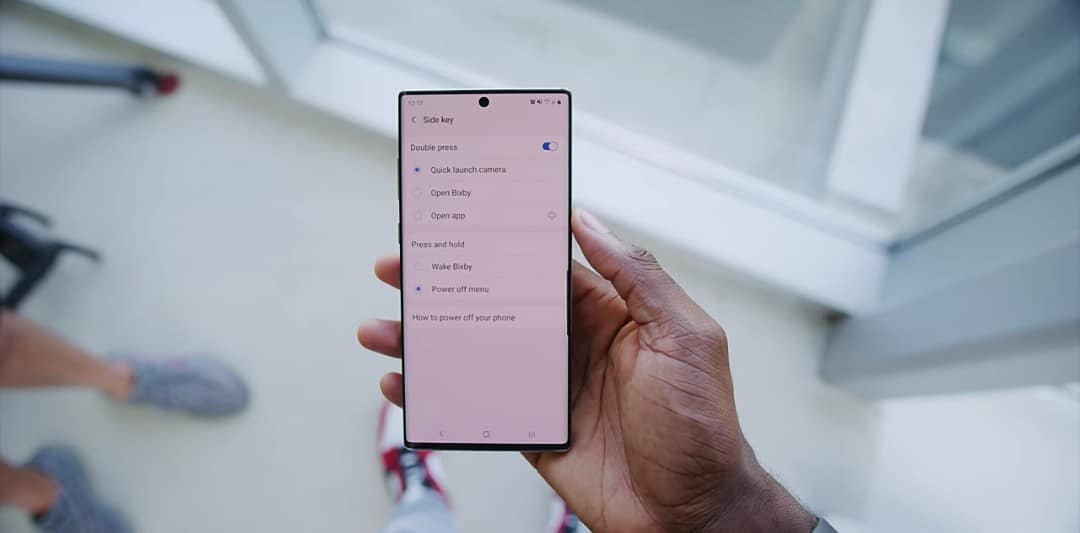 And the second thing the Galaxy Note 10 is lacking is this..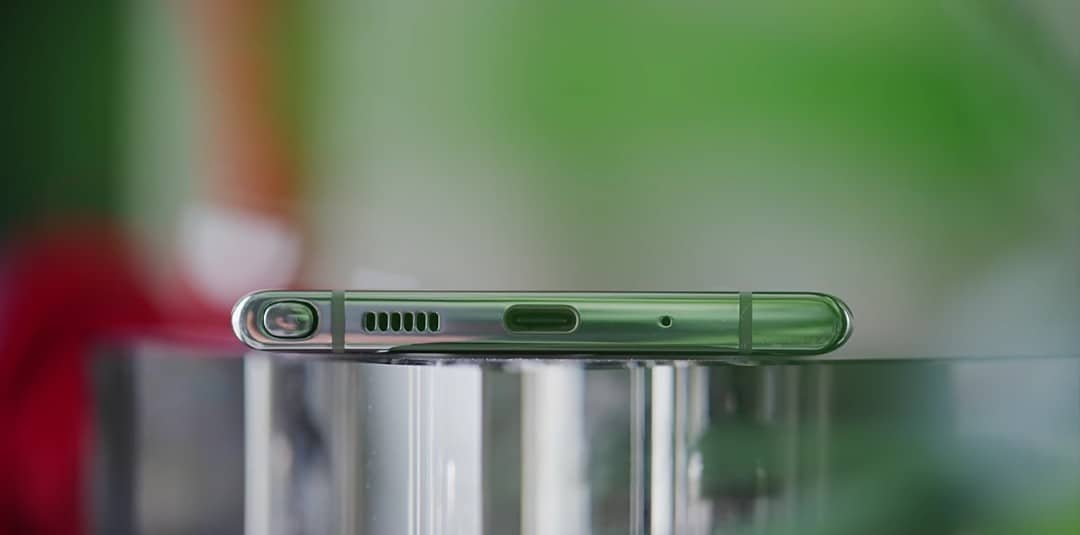 Oh yes, the new Samsung Galaxy Note 10+ smart phone, including the regular Note 10, doesn't come with the old traditional 3.5mm headphones jack.
Personally i don't see that as an issue though, because Samsung was thoughtful enough to include a USB Type-C AKG headphones in their retail boxes, but the removal of it is sure gonna be a bummer for a lot of people out there. But it's none of my business though.
So that's it for the Samsung Galaxy Note 10 Plus design, there's literally nothing much to say here. You already know everything that there is to know about it. It has a glass body design, boxy in shape, four camera lenses at the back, a centered positioned punch hole camera at the front, wickedly slim bezels, and that's it.
Personally, I'll say i love how Samsung kept everything neat and simple, but yet maintaining a very matured and professional look.
2.
Cameras
Rear: 16MP Ultra Wide, 12MP Wide (Main sensor), 12MP Telephoto, ToF 3D VGA (Depth sensor).

Front:

10MP Auto-focus.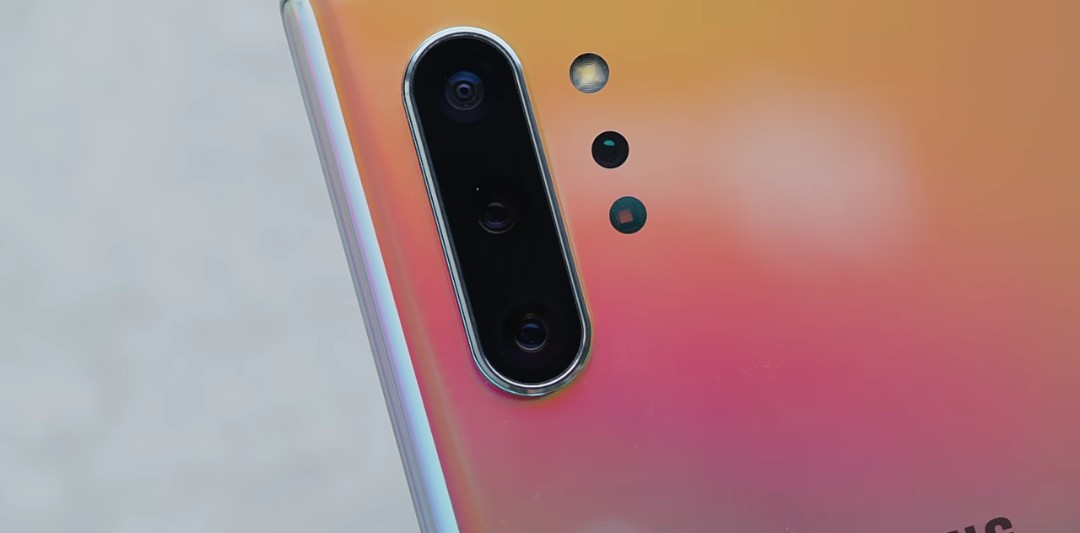 The cameras on this thing, is definitely gonna be one of the most selling point of the device. They are five in number, four at the back, although i don't really consider the last one (Time Of Flight VGA 3D lens) a camera, because it does nothing than just help with blur effects when taking portrait shots. But let's just include it for review purposes.
And then we have the single 10MP lens that sits at the center of your display, at the top.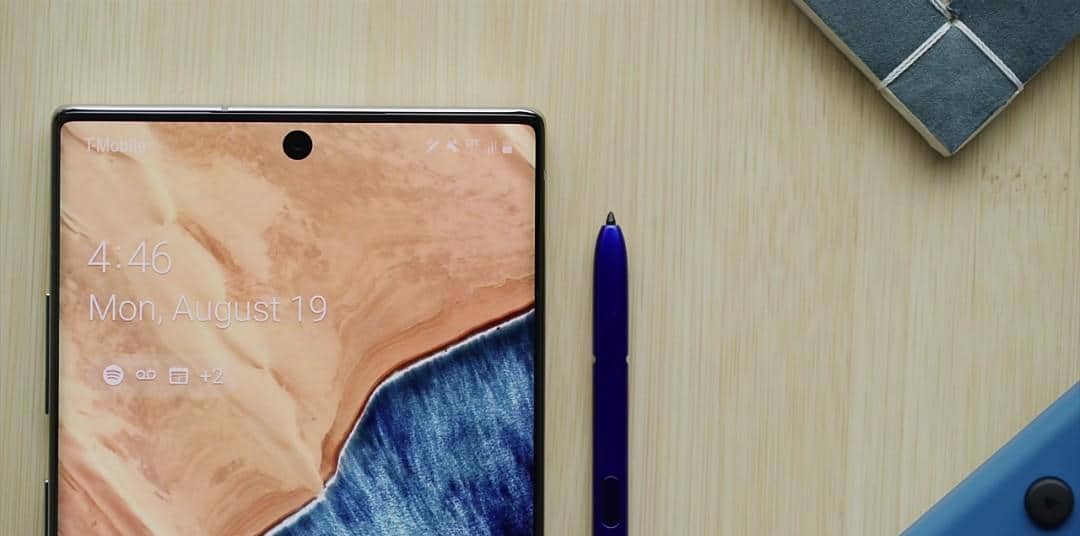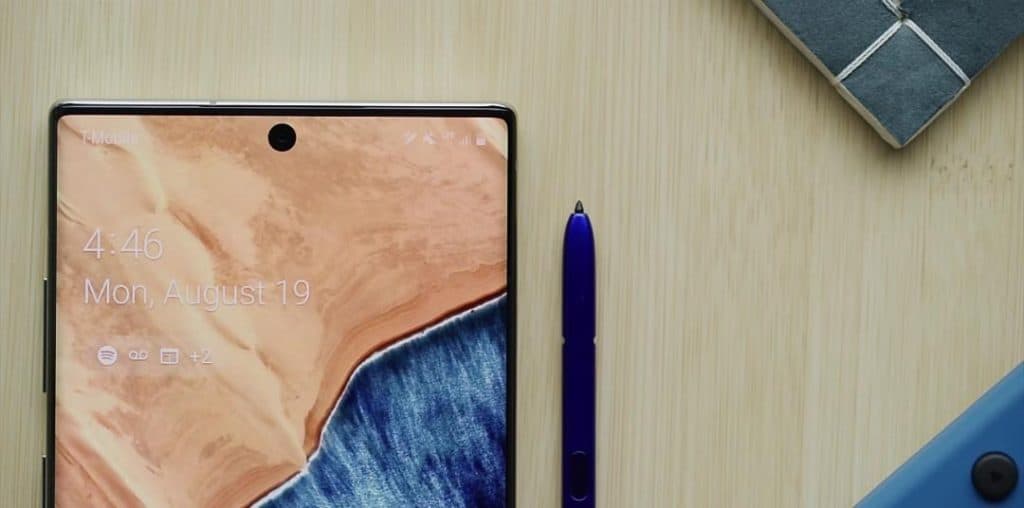 Just like every other thousand dollar flagship phone, you can expect flagship-grade photographs for both the selfie and rear cameras. And the Samsung Galaxy Note 10 Plus does not disappoint on this area.
Photos taken on the device are well detailed, well saturated and sharp. Portrait shots are very well separated from their backgrounds with the phone not blurring out edges of the main photograph, thanks to the "Time of Flight" camera . And it even has a dedicated "Night Mode". Here, check out some shots taken with the Galaxy Note 10 Plus camera.
---
---
The cameras do well as shooting videos in 4K resolutions for both the front and rear cameras. And the cameras also has this nifty new feature called "Live Video Focus".
What it simply does is blurring out the background in videos, just the same way it does for photos. But personally I'll consider it as a gimmicky feature as of now, because of the many glitches and inappropriate edge blurs here and there. But it's still a welcome feature though,and one that is sure gonna be improved with subsequent software updates. So no hard feelings here.
Another new feature of the Galaxy Note 10's camera is something called the "Zoom In Mic" feature. What this does is; while shooting a video and you try zooming in on a particular subject, it automatically amplifies the sound coming from that subject. A good feature if you'd ask me, and a first on any smart phone.
3.
The S-Pen
Over the years, Samsung just keeps making its S-Pen better and better with every new entry of its Note devices, and this year's own is no exception.
In fact personally, i feel like there should be a different review entirely for the new S-Pen that came with the new Galaxy Note 10 models. I mean this thing is more or less a magic wand that can be used to tell the Note 10 what to do with just a quick movement of your arms.
For example, while in the camera app, holding the S-Pen while pressing down on its button and moving your hands upwards will switch the camera lens from front to back or vice versa. Just pressing the button takes a photo, moving your hands left or right changes the camera modes, and so much more.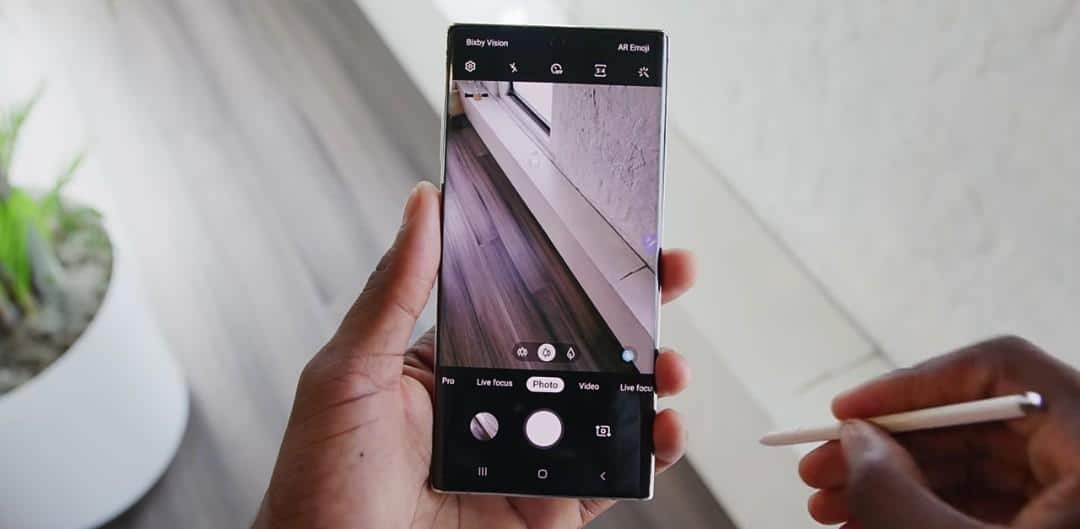 It can be even be used to launch apps and perform actions with specific gestures, change tracks, pause and play music and videos, etc. And in order to achieve this feat, Samsung fitted into the S-Pen a couple of new sensors, Gyroscope, Accelerometer and a tiny battery.
But aside from those gimmicky features, yes because that's what i consider them to be, like i don't see anybody making use of those things in the next couple of months to come.
So aside from those features, the S-Pen also comes with some new features that might help with productivity. Things like automatically converting your hand written notes to real text, and even converting them to PDF and MS Word formats.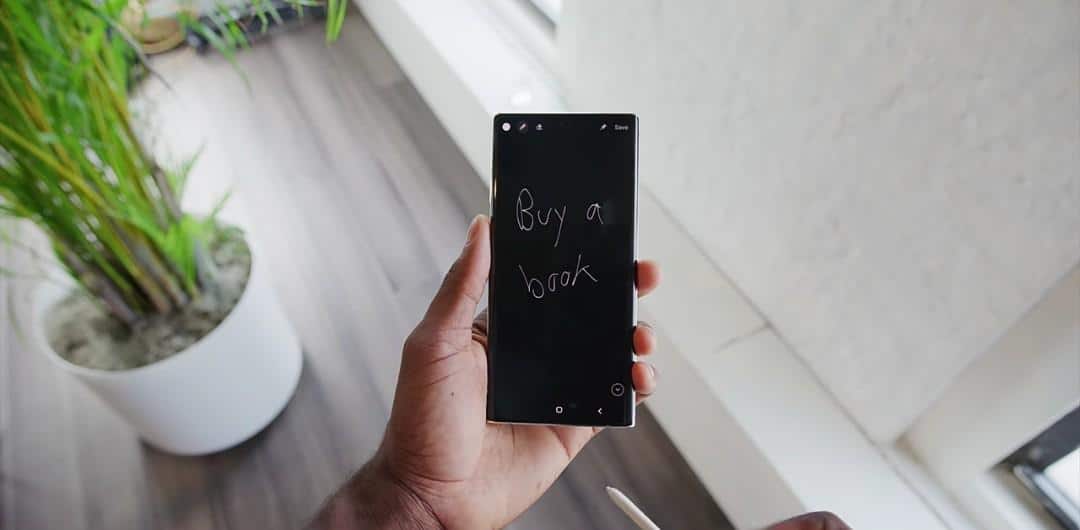 Marking dates on the calendar app, a new "Glance" feature that lets you open two apps with one in a smaller window and sitting at the bottom side of the screen while you make use of the other. And when you feel like checking out what's been going on the other, you can simply just hover the S-Pen over it and you could see what's been going on it.
Other features of the S-Pen includes live translation of texts from any window by just hovering the S-Pen on the text to be translated, and so much more. So basically, the S-Pen is the killer tool and the backbone of the Note series lineups for Samsung.
4. Samsung Galaxy Note 10 Plus Review – Performance and Software
Chip-set:

Qualcomm Snapdragon 855

RAM:

12GB

Storage:

256/512GB

Android Version:

9.0 Pie

Custom UI:

Samsung's OneUI 1.5
If performance is one of your most importance criteria in choosing a smartphone, of course, who doesn't want a fast and responsive phone? So if you're more concerned about the speed of a phone in opening and closing apps, running games, responding to actions and all that.
Then you wouldn't be surprise with the type of punch this thing packs along with it. Though if you're coming from something such as the OnePlus 7 Pro with its 90Hz refresh rate display, you might end up thinking this one is a little bit too slow to respond, but that can be forgiven though.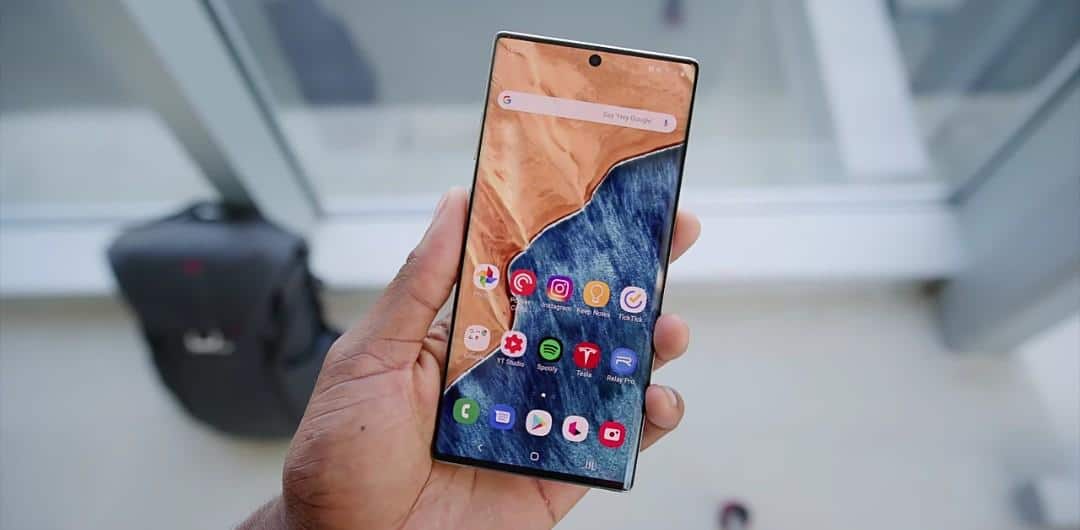 But when it comes to every other aspect of performance, this thing is simply just a machine. I mean a Snapdragon 855 chip-set, coupled with 12GB of RAM, and 512GB of storage is no joke you know, even powerful than most of your laptops.
And speaking about laptops, with the new improved Samsung DeX (Desktop Experience) on this thing, you can simply connect your phone to any windows or Mac enabled PC, using only but just your regular USB Type-C cable, fire up Desktop mode, and make use of it as your regular PC.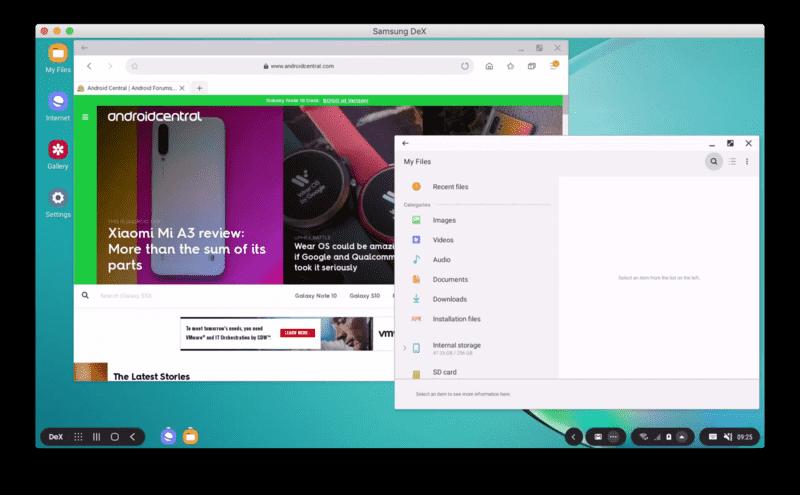 So gone are the days when you must purchase the Samsung DeX dock or mount separately, with a separate monitor, mouse and keyboard, before you could make use of DeX mode. It doesn't work that way anymore.
This time you just need a PC, a USB cable, and of course the phone itself. For keyboard and mouse, you can make use of the ones provided by the PC. So you see, this thing is more or less a laptop, that fits into your pockets.
And speaking about software, well you already know what it is. This is a Samsung device running on Android 9 Pie, with OneUI version 1.5 skin on top.
If you've been using any of the recent Samsung phones, you should know what OneUI is all about at this time, and what makes it so different from other old versions of Samsung's list of UI.
It simply puts what matters most to you right in front of you, at the place where you'll simply need them to be by default. Everything else is pretty much the same as it was on the Galaxy S10 models, down to the S9 and S8. So there isn't really anything entirely new going on here.
5.
Battery
Size:

4300mAh cell.

Charging Speed:

25W with regular charger. 45W with Samsung's dedicated fast charger.

Charging Time:

Approx 1hr, 10mins (70mins) for 25W, and 56mins for 45W.
Can go from 0% – 70% in just 30mins.
With a large 4300mAh power cell and a default 25W fast charging capabilities to go with it, what more could you ask for? I mean the Galaxy Note models are smart phones that are more focused for power hungry users, and the Note 10 just has all the power it could pack.
Do whatever you like on this phone. Play or stream music for the whole day, stream all the videos on YouTube and even watch some offline, play all the games on Google Play Store if you can, just do literally everything you think you can do on the Galaxy Note 10 Plus, and you're sure to still have enough juice left on it at the end of the day.
6.
Samsung Galaxy Note 10 Plus Price In Nigeria
Due to the fact that the Samsung Galaxy Note 10 Plus just launched a couple of weeks ago, you can expect the price to still be pretty on the very high side. We're talking about a whooping 384,000 Naira here boy, which is equivalent to $1,077.91.
So the phone is a pretty much expensive one. So that's it boys for the Samsung Galaxy Note 10 Plus review. Do let us know what you think about the smart phone in the comments section below.
Don't forget to share this article if you enjoyed reading it, and as well make sure to subscribe to our newsletter if you haven't done so, and as always, I'll see you all tomorrow.. #Peace Out.
#Cheers…emmanuelGodwin.
Read Also
• 14 Best Protective Phone Cases For The Samsung Galaxy Note 10 and Note 10 Plus
• 5 Best Phone Accessories For The Samsung Galaxy Note 10 and Note 10 Plus
• Samsung Galaxy S10 and S10+ Incredible Display Review
Image Credits – MKBHD, Android Authority, Android Central