Nia Long movies on Netflix – Nia Long is an American actress known for her roles in various film and television projects. She was born on October 30, 1970, in Brooklyn, New York City.
Long began her career in the entertainment industry in the early 1990s, appearing in television shows such as "The Fresh Prince of Bel-Air" and "Third Watch." She gained further recognition for her performances in movies like "Boyz n the Hood," "Love Jones," "The Best Man," and "Big Momma's House."
Long has also appeared in several television series, including "Empire," "NCIS: Los Angeles," and "Dear White People." She has received numerous accolades throughout her career, including three NAACP Image Awards and a Screen Actors Guild Award.
And today, we'll be showing you some of her movies that you can find on Netflix today, and they'll be ranked from the best to the worst.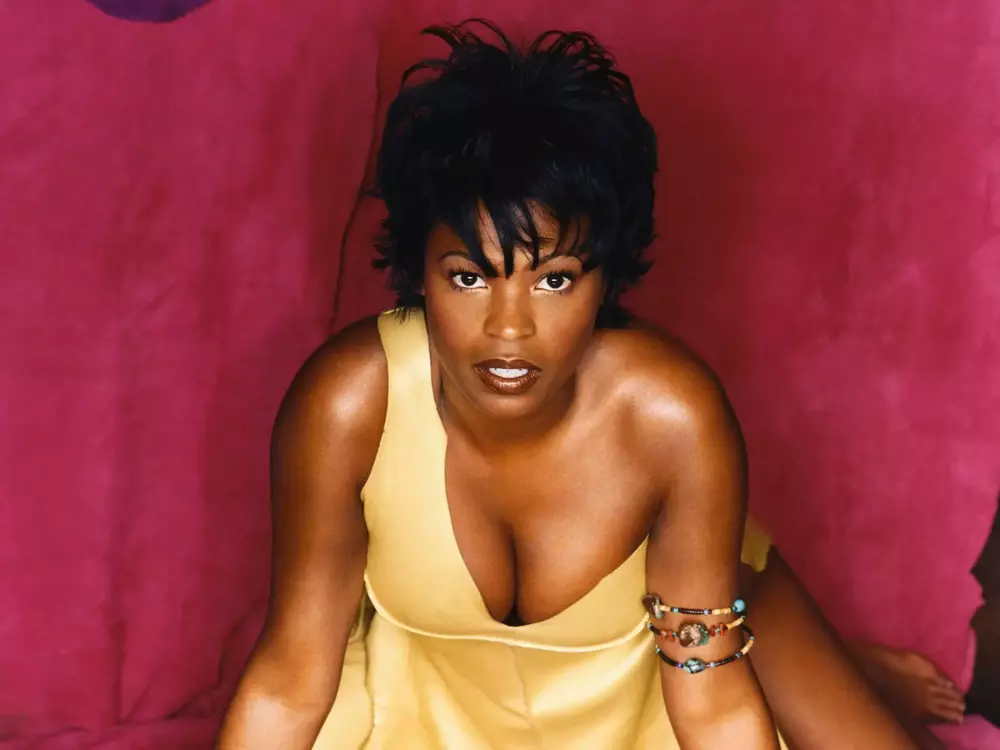 So, you're ready?
Sure, then let's begin.
…But before then, kindly take note that by the time you'll be reading this article & in Netflix's usual tradition, some of the movies listed here might no longer be available in your location, or even worse, completely removed from the platform, just in case you couldn't find some of them on your Netflix's app.
And having said that, now let's begin. #enjoy.
10 Best Nia Long Movies on Netflix
Here are 10 best Nia Long movies on Netflix for your viewing pleasure.
| MOVIES | RELEASED | DURATION | RATING |
| --- | --- | --- | --- |
| Premonition | 2007 | 1h 36m | 5.9/10 (80K) |
| Alfie | 2004 | 1h 43m | 6.2/10 (54K) |
| You People | 2023 | 1h 57m | 5.5/10 (50K) |
| Are We There Yet? | 2005 | 1h 35m | 4.7/10 (33K) |
| 47 Meters Down: Uncaged | 2019 | 1h 30m | 5.0/10 (28K) |
| Are We Done Yet? | 2007 | 1h 32m | 4.2/10 (22K) |
| Look Both Ways | 2022 | 1h 50m | 6.3/10 (20K) |
| The Best Man Holiday | 2013 | 2h 3m | 6.6/10 (16K) |
| Life in a Year | 2020 | 1h 47m | 6.1/10 (9.3K) |
| Fatal Affair | 2020 | 1h 29m | 4.6/10 (6.3K) |
| Roxanne Roxanne | 2017 | 1h 40m | 6.2/10 (3.4K) |
More on Netflix
Premonition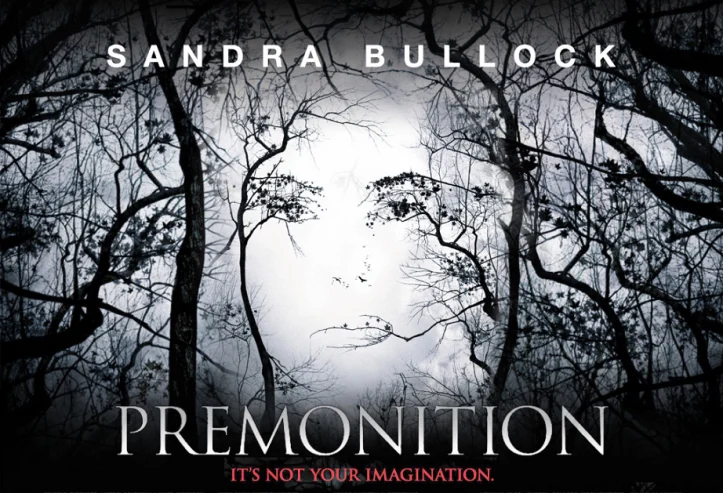 "Premonition" is a 2007 American supernatural thriller film directed by Mennan Yapo and starring Sandra Bullock. The film follows a woman named Linda who receives a phone call informing her that her husband Jim has died in a car accident. However, when she wakes up the next day, Jim is alive and well, and she is left questioning her sanity.
The movie unfolds in a non-linear fashion, with Linda experiencing different days in her life out of order, and she is unsure whether they are dreams, premonitions, or reality. As she tries to make sense of her experiences, Linda seeks the help of a psychiatrist and delves into her past to uncover a connection to her current situation.
Throughout the film, Linda's journey becomes increasingly frantic as she struggles to prevent her husband's death while coming to terms with her own emotional turmoil. The plot twists and turns as Linda races against time to unravel the mystery of her premonitions and the truth behind her husband's fate.
Alfie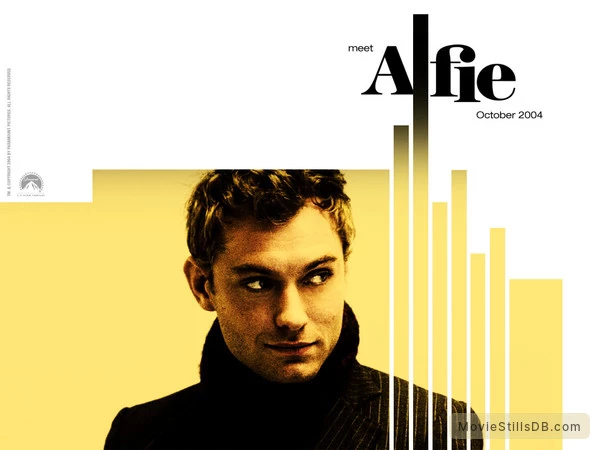 "Alfie" is a 2004 romantic comedy-drama film directed by Charles Shyer and starring Jude Law. The film is a remake of the 1966 film of the same name and follows the story of a charming and charismatic young man named Alfie who leads a hedonistic lifestyle in Manhattan, constantly seeking out new romantic conquests.
Alfie is a womanizer who has multiple relationships with various women, including his friend's girlfriend and a single mother. However, as his actions catch up with him and his reckless behavior begins to affect his friendships, career, and health, Alfie begins to realize the consequences of his actions and the emptiness of his life.
Throughout the film, Alfie breaks the fourth wall and addresses the audience, providing insight into his thoughts and feelings as he navigates his complicated relationships and the challenges of adult life.
As the story progresses, Alfie's experiences begin to change him, and he develops a newfound sense of maturity and responsibility. The film ends with Alfie coming to a realization about his past mistakes and attempting to make amends with the people he has hurt.
Are We There Yet?
"Are We There Yet?" is a 2005 comedy film directed by Brian Levant and starring Ice Cube and Nia Long. The movie follows the story of Nick Persons, a successful bachelor who falls in love with a divorced mother named Suzanne and decides to drive her two children from Portland, Oregon to Vancouver, British Columbia to win her heart.
However, the road trip proves to be more challenging than Nick anticipated, as the children are mischievous and constantly test his patience. Along the way, they encounter numerous obstacles and mishaps, including a snowstorm, a malfunctioning car, and a run-in with a truck driver.
As Nick struggles to keep the children safe and entertained, he also begins to learn valuable lessons about the importance of family, responsibility, and the sacrifices necessary to maintain healthy relationships.
In the end, Nick's perseverance and dedication to Suzanne and her children pay off, and he earns their respect and affection. The movie ends on a heartwarming note, with Nick realizing that he has found a new sense of purpose and meaning in his life.
47 Meters Down: Uncaged
"47 Meters Down: Uncaged" is a 2019 horror-thriller film directed by Johannes Roberts. The movie follows the story of four teenage girls who go on a scuba diving adventure in an ancient underwater city in Mexico.
While exploring the city, they accidentally enter a restricted area, where they discover a network of tunnels that lead them deeper into the underwater labyrinth. However, they soon realize that they are not alone in the tunnels, as they encounter a group of blind, aggressive great white sharks that are hunting them.
As they fight for their survival against the sharks, the girls must navigate the complex maze of tunnels and find a way out before they run out of air or become the next victims of the predatory creatures.
Are We Done Yet?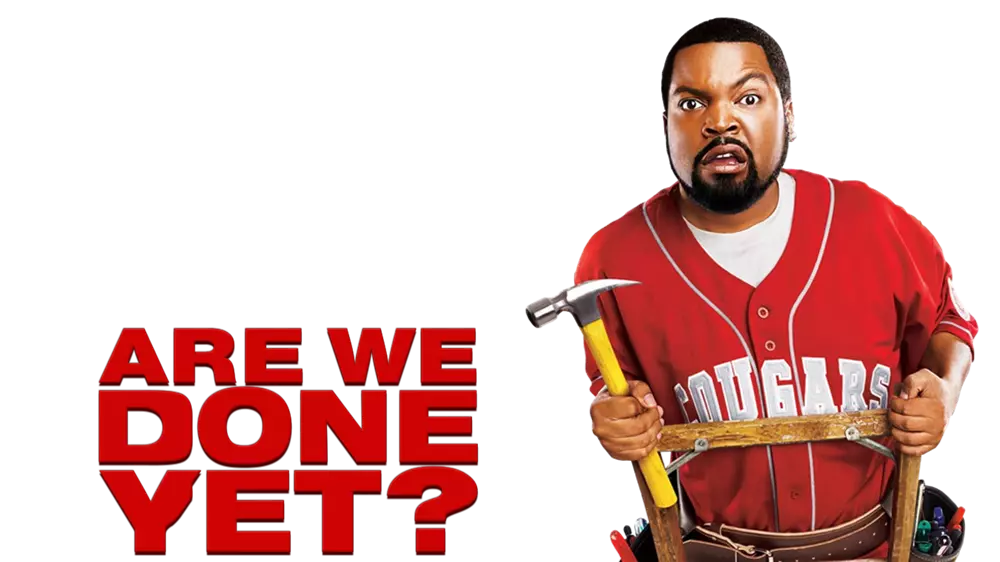 As a sequel to the 2005 film "Are We There Yet?", the film follows the story of Nick Persons and his family as they move from the city to a rural town to start a new life.
Nick and his wife Suzanne soon discover that their new home is a fixer-upper and requires extensive renovations. As they begin the renovation process, they encounter a series of comical mishaps and setbacks, including incompetent contractors and unpredictable weather.
In addition to the renovation challenges, Nick and Suzanne also face personal challenges as they adjust to their new environment and deal with issues in their relationship. However, they also receive help and support from their new community, including a friendly contractor named Chuck and his wife, who help them navigate the ups and downs of their new life.
As the renovation project progresses, the family learns important lessons about perseverance, teamwork, and the value of home and family. The movie ends on a heartwarming note, with the family coming together to celebrate their new home and the love that binds them together.
---
And there you have it, folks, the top 10 best Nia Long movies on Netflix that you can find and watch on the streaming platform today, and ranked from the best to the worst.