MediaTek vs Snapdragon – MediaTek and Snapdragon are obviously the two major players when it comes to mobile phone processors, though some smartphone manufacturers have turned to using their own custom-made proprietary chipsets in their smartphones such as the Apple A Bionic chips, Samsung's Exynos processors which have repeatedly had a bad reputation for underperforming compared to the competition, even Google has started using its own Tensor chips which are based on the Exynos processors last two years ago, etc, but if we're talking of the default mobile phone processors that most manufacturers turn when they're not using their custom chipsets, then there's a good chance it's either gonna be a MediaTek or a Snapdragon processor.
So, today, we'll be comparing these two in various categories such as price, performance, and even the type of devices each processor can be mostly found in, then at the end of the day, we'll try to come to a conclusion as to which one is actually better than the other.
So, you're ready?
Sure, then let's begin. #enjoy.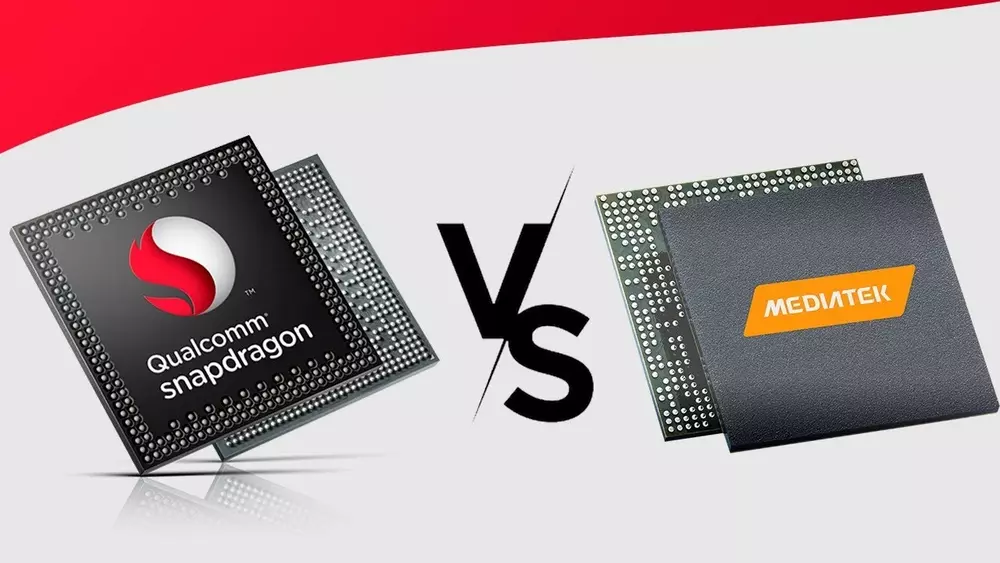 MediaTek vs Snapdragon processors in-depth comparison: What you should know
Who is MediaTek?
MediaTek is a Taiwanese SoC manufacturer that majors in manufacturing smartphone processors, Smart TV processors, chips for wireless communications, IoT devices, etc.
They were popularly known for manufacturing processors for entry-level and midrange smartphones, and they're popularly found in phone brands such as Xiaomi, Redmi, Realme, Oppo, Vivo, Infinix, Tecno, Nokia, and even Samsung.
Only recently did they start venturing into the premium and flagship mobile processor segment with the launch of the 5G-enabled Dimensity processor series in 2020. Over time, they have built equally powerful Dimensity chipsets that even go toe-to-toe with equivalent Snapdragon processors like the Dimensity 9000 and 8000 series, and can already be found in some major flagship smartphones such as the likes of the Vivo X80 Pro and X90 Pro, the Oppo Find X5 Pro and Find N2 Flip, the Asus ROG 6D and 6D Ultimate, Xiaomi 12 Pro, etc.
But still, most of their profits come from selling entry-level and mid-range mobile phone processors.
What is Snapdragon?
At the opposite end of the spectrum is Snapdragon. Snapdragon is actually a product name under the company, Qualcomm.
Qualcomm is an American multinational SoC manufacturer, with their most popular product being, of course, the Snapdragon chips.
This is the default choice of mobile processors for flagship smartphones because they have a long history of being very fast and efficient, and another thing they have going for them is the brand reputation.
Some of their most popular processors include the latest Snapdragon 8 Gen 2 chipset powering most flagship phones this year (2023), and its predecessor, the Snapdragon 8 Gen 1 and 8+ Gen 1 that powered most flagship phones in 2022, other notable mentions include the Snapdragon 888, 865, etc. And some of the phones you can find running on Snapdragon chipsets include the latest Samsung Galaxy S23 series, the Xiaomi 13 series, Asus ROG Phone 6 Pro, OnePlus 11, the Sony Xperia 1 IV, etc.
But aside from being well-known in the flagship segment, Snapdragon also has a lot of chipsets in the entry-level and midrange segments such as the Snapdragon 768G, the Snapdragon 765, 695, 870, etc.
In fact, the Snapdragon 870 and 768G were the default chipset of choice for most midrange and flagship killer touted smartphones in 2021 and 2022, and some of the most popular ones include the Samsung Galaxy A73 5G and the Galaxy A52s 5G, the Nothing Phone (1), the Realme GT Neo2, etc.
Related
MediaTek vs Snapdragon: Speed & Efficiency
In the past, Snapdragon processors have always been known to be significantly faster and more efficient than MediaTek ones. But this gap has been closing way faster than expected more recently to the point that it's safe to say the MediaTek Dimensity 9200 and Snapdragon 8 Gen 2 have no tangible or significant difference between them.
Yes, the 8 Gen 2 always tends to show higher scores on benchmarking apps such as Geekbench and Antutu, but trust me when I say that in day-to-day usage, the average user will not notice a single difference between the two in terms of actual performance.
Photo processing
But one area where Snapdragon processors might have a significant advantage over their MediaTek counterparts is in terms of photo processing as Snapdragon processors tend to have better ISPs (Image Signal Processors) than MediaTek processors, and as a result, phones equipped with Snapdragon chipsets tend to produce overall better looking photos than phones equipped with MediaTek chipsets.
But don't get it wrong as this is not to say that phones with MediaTek processors don't produce dope pictures, they do especially with sufficient lighting, it's just that when faced with extreme lighting conditions such as low light, or shooting directly towards a bright light source, you begin to see the differences in processing such as how they handle HDR differently, noise reduction, sharpness, etc.
Gaming
Now coming to the gaming section, well, it's no news that Snapdragon processors handle games and heavy apps better than MediaTek processors. In fact, developers choose to optimize their apps for Snapdragon processors more than they do for MediaTek's, so Snapdragon-equipped phones tend to run smoother and at higher frame rates and even stay cooler when playing games or generally using resource-heavy apps.
And this is largely due to the fact that Snapdragon has its own in-house built Adreno GPUs which the company, Qualcomm, acquired from AMD years ago. And just so you know, Adreno is just a word generated from re-arranging the letters of the word, Radeon, which is AMD's custom-built GPU.
Pricing & Availability
While MediaTek processors are mostly found in entry-level and midrange smartphones and Snapdragon are largely found in flagship devices, this is mainly because MediaTek processors seem to be cheaper than their Snapdragon counterparts, so most Chinese phone manufacturers tend to use them more as a way to keep their products cheap.
MediaTek vs Snapdragon processors conclusion: Which one is better?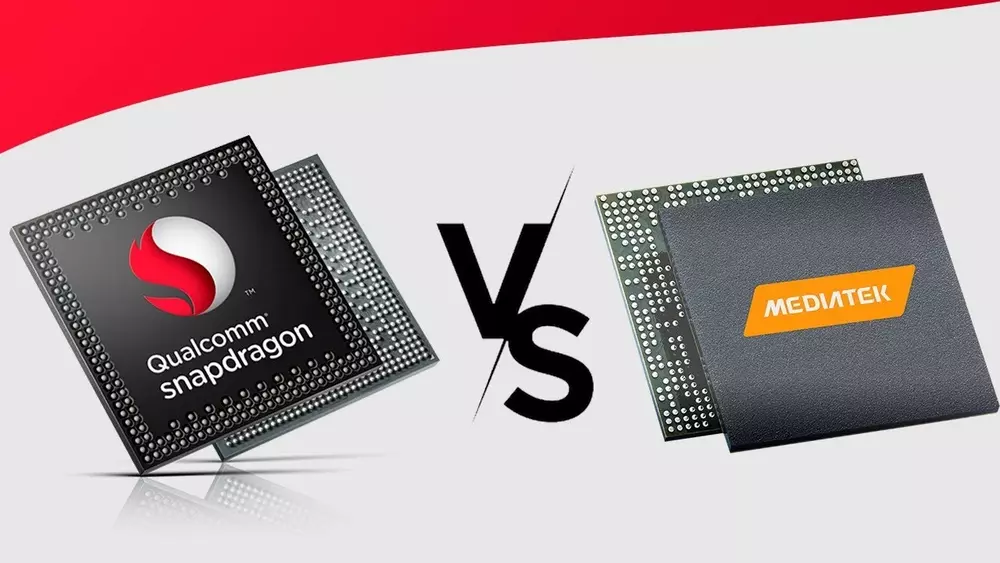 At this point, the debate of MediaTek vs Snapdragon is like the never-ending debate of Android vs iOS, in the sense that we can't particularly say that one is outright better than the other because the differences between them are so minuscule that they can't be felt or seen by the average user unless such person actually goes out of their way to look for them.
So, whether Snapdragon or MediaTek, it doesn't really matter, as long as the phone you want to buy has all the specs that you're looking for and ticks all or most of the boxes such as good performance, excellent cameras, outstanding battery life, great build quality, etc.
But again, you have to know that having any or all of these things will mostly depend on your budget as the more you're willing to spend, then the better the specs you're likely going to get on a smartphone.
And that basically wraps it up for today on the topic, "MediaTek vs Snapdragon processors". Give this post a thumbs up by sharing it if you find it very helpful and informative, and as usual, I'll see y'all tomorrow, #peace out.