Okay, so it's barely even up to five months that Tecno announced its Camon 17 smartphones, and guess what, rumors about its successors, the Camon 18 series, have already surfaced on the internet, and even guess what, these phones are said to be announced on a later date, this month.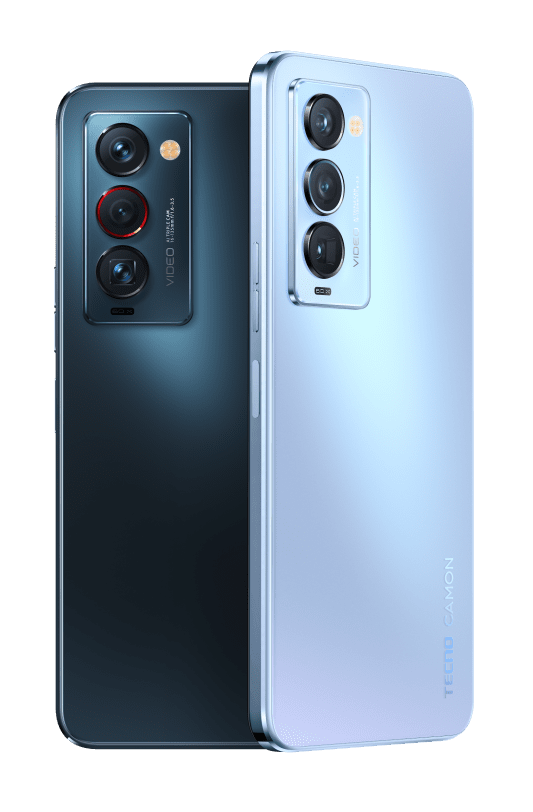 Surprised?
Well, don't be, I mean, this is not the first time that we're seeing smartphone manufacturers announcing and releasing the successors to their current phones while giving just very little time gap between the two, is it?
So, aside from the very short time gap, what have the rumors so far been saying about the new upcoming Tecno Camon smartphone, or smartphones in this case, because, I'm pretty sure Tecno will be announcing more than smartphones in their usual fashion.
Well, quite a lot, and ones that are quite interesting too.
Read Also: 10 best Tecno mobile phones that you shouldn't miss buying this year.
So, to start with, the main focus of the Tecno Camon series has always been the cameras, and this coming Camon device will be no different, as according to rumors, the Camon 18 will be seeing its first periscope telephoto lens, one that can do up to 5x zoom optically, and can even go as far as 60x digitally.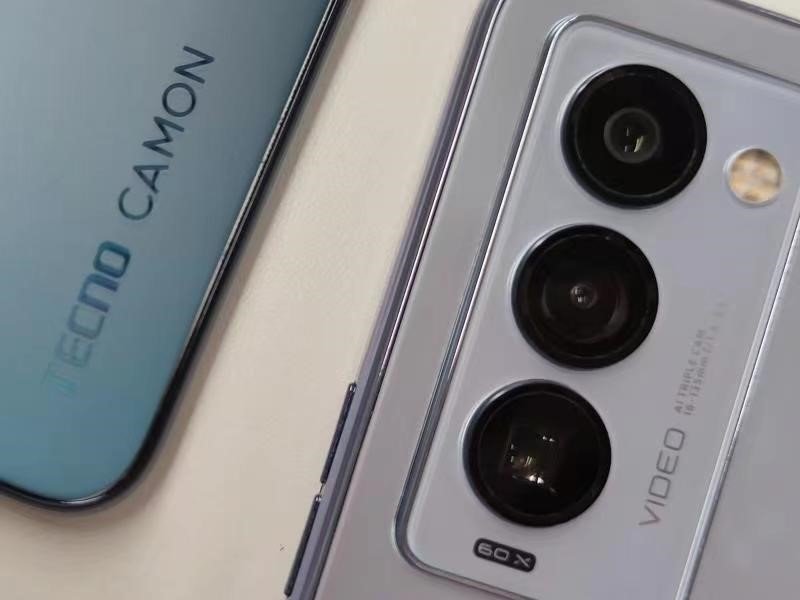 Who remembers the just recently announced Infinix Zero X phones here? Lol.
Read Also: Infinix Zero X Pro full phone specifications, features, and price in Nigeria.
So, as of now, we don't know the actual camera sensor that will be sitting behind that 60x periscope lens or even its megapixel count, but, considering the fact that it will work similar to the one on the Infinix Zero X series, and, Infinix and Tecno are known to have come from the same parent company, and by such, they have been notoriously known for sharing and using the same components among themselves and across their smartphones, then it is safe to assume that the Tecno Camon 18 will be using the same 8MP camera sensor for its periscope telephoto camera.
The phone will be coming with a total of three cameras on its back, which we don't know for now what they are, but, it's a good thing seeing that Tecno is actually cutting down on the number of camera sensors on the back of its phones and using just the few needed ones, instead of cloaking the back with a bunch of meaningless camera sensors which doesn't add any value to the final image quality.
Aside from the cameras, who else thinks that this phone looks like something that we've seen before from Oppo?
Oppo Reno6 5G, is that you? Lol…
So, as the pictures have illustrated, the new Camon phones from Tecno should be coming with flat frames or sides, and what seems like a glass body if you look very closely at it.
And as for the screen sizes, well, we don't have an actual figure yet, but considering the fact that Tecno has always liked their smartphones big, then I'm not betting on anything lower than 6.6 to 6.8 inches in display size.
Rumors also have it that the panel will be a 1080p+ resolution one, and it might even be an OLED panel, but, I don't want to just believe this one yet, considering the fact that from the pictures of the smartphone we've seen so far, we can observe that the fingerprint reader is located on the right side of the phone, built together with the power button.
I mean, if it was to be an OLED panel, trust me, Tecno will take no chances in using an under-display fingerprint reader, and in turn, using it as one of the marketing criteria and selling points of the Camon 18.
But, still, I'll keep my fingers crossed on it.
In terms of sheer power, the Tecno Camon 18 is said to be the first phone to utilize the new Mediatek Helio G96 chipset, and as expected, it will be doing so with up to 8GB of RAM like the Camon 17 Pro model it will be replacing, and 256GB internal storage capacity.
We don't have any real numbers on the battery capacity for now, but considering the fact that the Camon 17 models came with up to 5000mAh capacity batteries in them, then the Camon 18 series shouldn't go lower than that, and yet again, we should be seeing up to 33W fast charging speed on the Camon 18 series, at least on the Pro model.
Then finally, the phone should be shipping with Android 11 out of the box, with Tecno's HiOS version 7.6 sitting on top of it.
And that basically rounds it up for everything we've known so far concerning the soon-to-be-announced Tecno Camon 18 smartphone or smartphones.
There's no word on the launch date for now, except that we know that it will be coming later this month, and there is no word on pricing too. So, kindly tell us what you think about this phone in the comments section below, do you think it is coming too early, and do you think the specs of the new phone are worth upgrading to if you already bought the Camon 17?
And if you enjoyed reading this article, kindly give it a thumbs up by sharing it, and as always, I'll see y'all tomorrow, #peace out.