Advertisements
Infinix Note 8 current price in Nigeria?
The Infinix Note 8 smartphone is currently available for purchase in Nigeria, with the price going for ₦98,500, while the Note 8i starts at ₦73,500 for the base model with 4GB RAM and 64GB internal storage, and the maxed-out variant with 128GB internal storage on top of same 6GB RAM as the original Note 8 costing up to ₦88,200.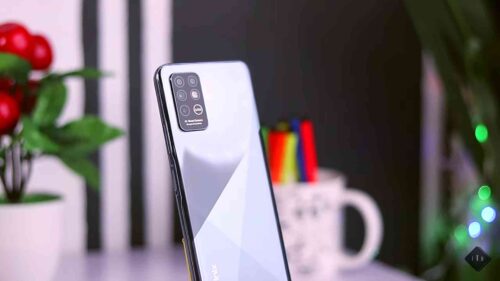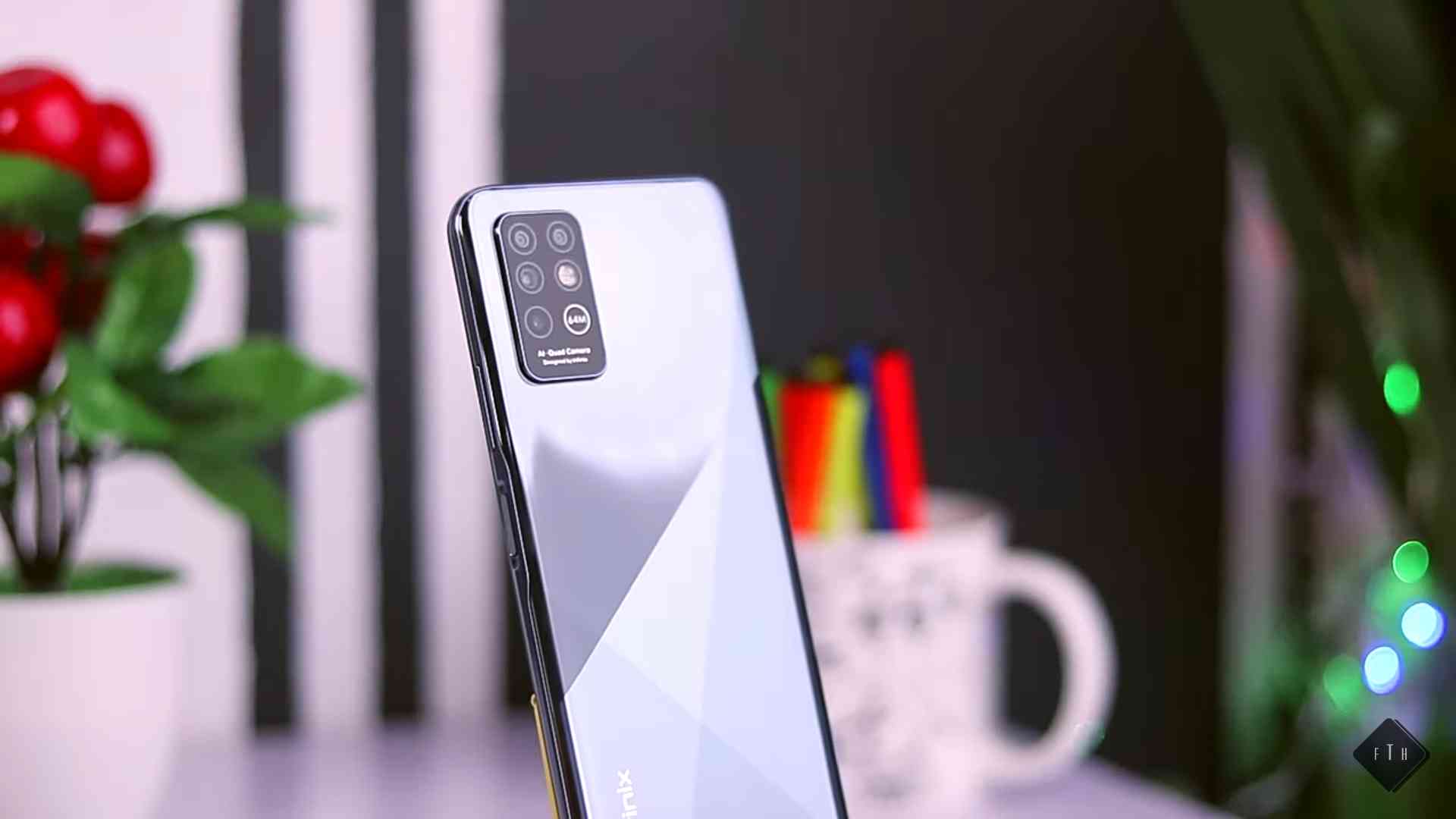 Best deals.
Infinix Note 8 & Note 8i key specifications

.
6.95 Inches 720p (HD+) IPS LCD display (Note 8).
6.78 Inches 720p (HD+) IPS LCD display (Note 8i).
64MP quad rear camera setup (Note 8).
48MP quad rear camera setup (Note 8i).
16 + 2MP front-facing cameras (Note 8).
8MP front-facing camera (Note 8i).
Mediatek Helio G80 processor.
4/6GB RAM + 64/128GB storage configurations.
Android 10 + XOS 7.1 Dolphin.
Dual speakers on Note 8.
5200mAh battery.
18W fast charging.
The Infinix Note 8 and 8i phones were launched way back in October 2020 as successors to the Note 7 and 7 Lite phones that were launched in the same year. They might be nearly a year old and have even gotten a replacement, being the current Note 10 family, but they still fit in a respectable position when listing some of the best Infinix phones that you can get your hands on right now, and they do so for some good reasons.
The first being that you're treated to two superlarge display sizes, a 6.95 Inches panel on the Note 8, and 6.78 Inches on the Note 8i. Their resolutions both cap at 720p which might be a deal-breaker for some considering how large the display sizes are, but, it is what it is.
You get a 64MP main camera shooter on the rear of the Note 8, while the Note 8i makes do with a 48MP one, while the rest of the camera lenses accompanying both are a trio of 2MP sensors, with the first one being a macro sensor, the second one a depth sensor, and the last one is mainly there for "filling up space" purposes, something Infinix chose to call an AI sensor.
On their fronts, you get a two shooter setup on the Note 8 which consists of a 16MP wide sensor, and a 2MP depth sensor, while the Note 8i comes fitted with a single 8MP sensor.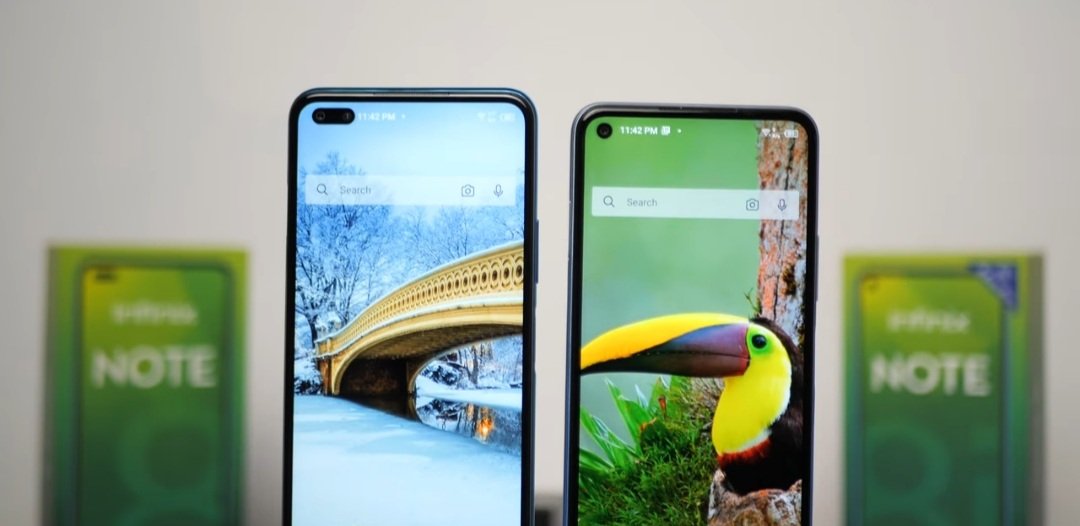 For performance, the Infinix Note 8 and 8i are definitely not what many will consider as being among the fastest smartphones on paper, mainly due to their choice of processors, a Mediatek Helio G80 chipset on both phones, but trust me when I say that in real life, they do deliver, and none of these phones will leave you wanting for more.
The only reason why I might be withdrawn from recommending any of these phones to anyone is the fact that Infinix phones usually don't get software updates of any sort throughout their lifetime, and the Note 8 phones are not excused from this unfortunate culture.
So, out of the box, you're getting Android version 10 which has a makeover of Infinix XOS UI version 7.1 Dolphin on it, and the bitter truth is; you'll forever be stuck with that version of Android, and possibly that version of XOS UI, until you either decide to change the phone and go for a newer variant with a newer version of android, or you even decide to leave the Infinix brand entirely.
Read Also: List of Infinix phones that are supposed to get updated to Android 11 version, but wouldn't be.
Keeping both phones on are 5200mAh battery tanks that draw power from an 18W slightly fast charging tunnel via a USB Type-C port.
The Note 8 comes further armed with a dual speaker setup, but, don't expect sound quality like you'll get on other more established and recognized brands like the Redmi Note and Samsung Galaxy phones of this world.
And, that's basically everything that you stand to get on the Infinix Note 8 and 8i phones at the prices of ₦98,500, and ₦73,500 respectively in Nigeria.
Kindly give this post a thumbs up by sharing it if you enjoyed reading it, and as always, I'll see you all tomorrow, #peace out.