What is Musicpleer?
Simple, Musicpleer is a free mp3 streaming and download site where you can search for, stream and download all your favorite songs from your favorite artists, for free.
Visit Musicpleer Now: Stream & download your favorite music mp3s for free.
You can literally find any song it is you're looking for on earth on this site. Take it as a search engine page for music.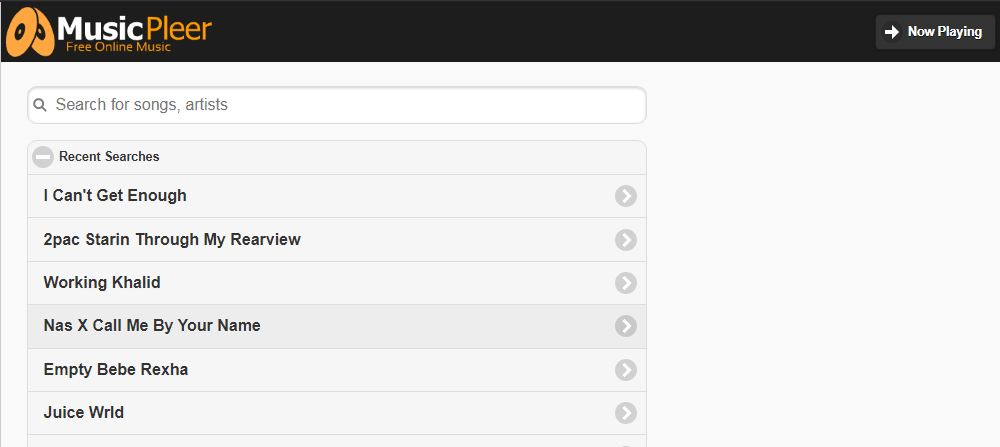 And if for some reason you don't fancy the Musicpleer site, probably due to the somewhat poor user interface, another good alternative that you can try, and always make use of is Mp3paw.
See also: Download romantic movies.
Though songs on the site are not separated, say by categories, alphabetically, or by genres and all that, the website only provides you with a search bar where you can type in the name of any song or music artist that you're looking for, and let the site do its thing by providing you with the results.
Songs on the Musicpleer site are not hosted or provided by them, instead, they're outsourced from various secondary sources, which in turn are served to you on the site.
So, having known that, how do we download songs from Musicpleer?
Simple, just follow the steps which will be listed shortly below, and you'll be on your way to downloading your first free song from Musicpleer.
How to stream and download free MP3 songs from Musicpleer

.
Quickly find your way to the Musicpleer website by following the link given in the second paragraph of this post.
Type in the name of the song it is that you're looking for in the search bar provided on the site's homepage, and proceed to search.
A new page will be opened for you, showing you the main sources that are hosting the MP3 files to the song you just searched for, alongside their various sizes in megabytes.
Select any one of your choices, and once again, you'll be taken to a new page, from where you can start streaming the song right there and then, or simply use the download button to download it to your device.
So, that's how you get to stream and download your favorite songs from your favorite music artists on Musicpleer's website, kindly give this post a thumbs up by sharing it if you find it helpful, and as always, I'll see you all tomorrow, #peace out.