I can literally tell you that no one was expecting this. I mean, who would have believed that Infinix was actually working on a 160W superfast charging adapter (charger)?
Trust me, no one.
But, it's the truth, and it is what it is.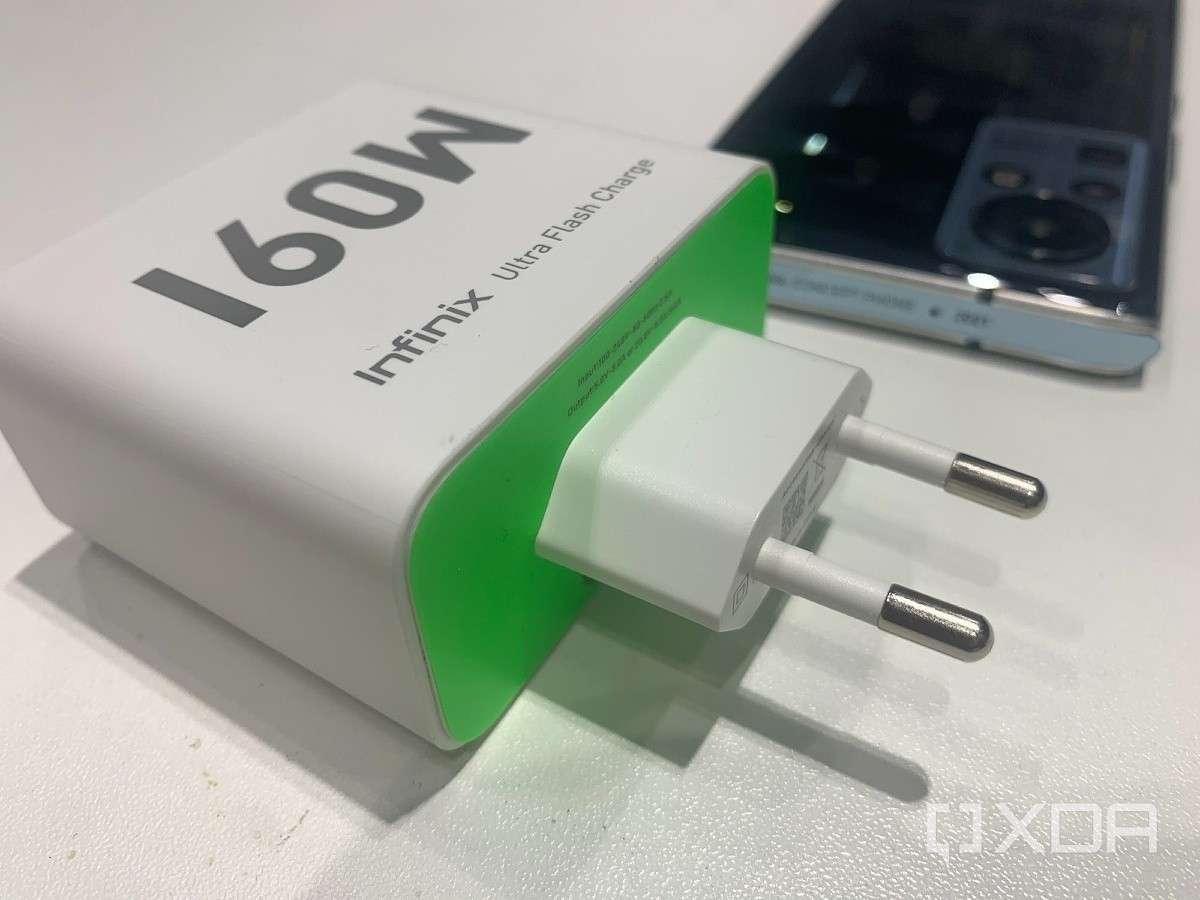 Read Also: Everything you need to know about Infinix flash charging technology, and how to identify original Infinix flash chargers.
So, from the image above, we can clearly see an Infinix-branded 160W fast charging adapter, or ultra-fast charger, as Infinix has chosen to call it, so does this mean that we're soon going to see a new Infinix phone that will be able to utilize such amount of charging power?
Well, we can't say anything about that for now, but, if you look closely at the picture posted above, you'll see a smartphone in the background, and trust me, that doesn't look like any Infinix phone that we've ever seen before, especially while looking at the camera housing.
We don't even know if that is an Infinix phone to start with, cause you never can tell, it might be a different brand of smartphone entirely.
So, the details relating to this 160W charger from Infinix, and the possible launch of a new Infinix phone to utilize such power is very limited at the moment, but trust us to keep our ears on the ground, and update this post accordingly, the moment we're able to get more useful information surrounding the charger.
But in the meantime, kindly tell us what you think about the new Infinix charger, and if you think the phone in the background of the picture signifies a new Infinix phone that might or might not launch alongside the charger.
And if you found this article informative, kindly give it a thumbs up by sharing it, and as always, I'll see you all tomorrow, #peace out.
---
Read Also: 10 best Infinix phones to buy in 2021.