The Galaxy A32 4G is Samsung's newest addition to its rapidly multiplying family of Galaxy A mid-range phones. But there's a twist here, and what is it?
The Galaxy A32 4G, is a much better offering and a more robust smartphone than its supposedly elder sibling, the A32 5G.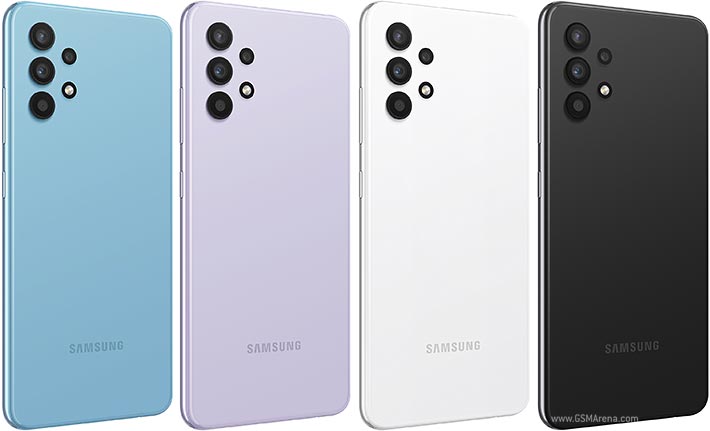 Still confused? Okay let me break it down for you.
The Galaxy A32 family is actually made up of two siblings, or smartphones per se. It consists of the Galaxy A32 4G which is the one that was just announced today, and a second phone, the A32 5G, that one was announced way back in January this year.
Now if you'll agree with me, we all know that in 95% of cases like this where there is one phone being offered in two different network configurations, 4G and 5G, the 5G variant always has a slighter upper hand in terms of spec.
But the reverse is the case here, and instead, the Samsung Galaxy A32 4G is the much better phone and a robust offering than its 5G counterpart, especially when talking about their displays, cameras, and designs too.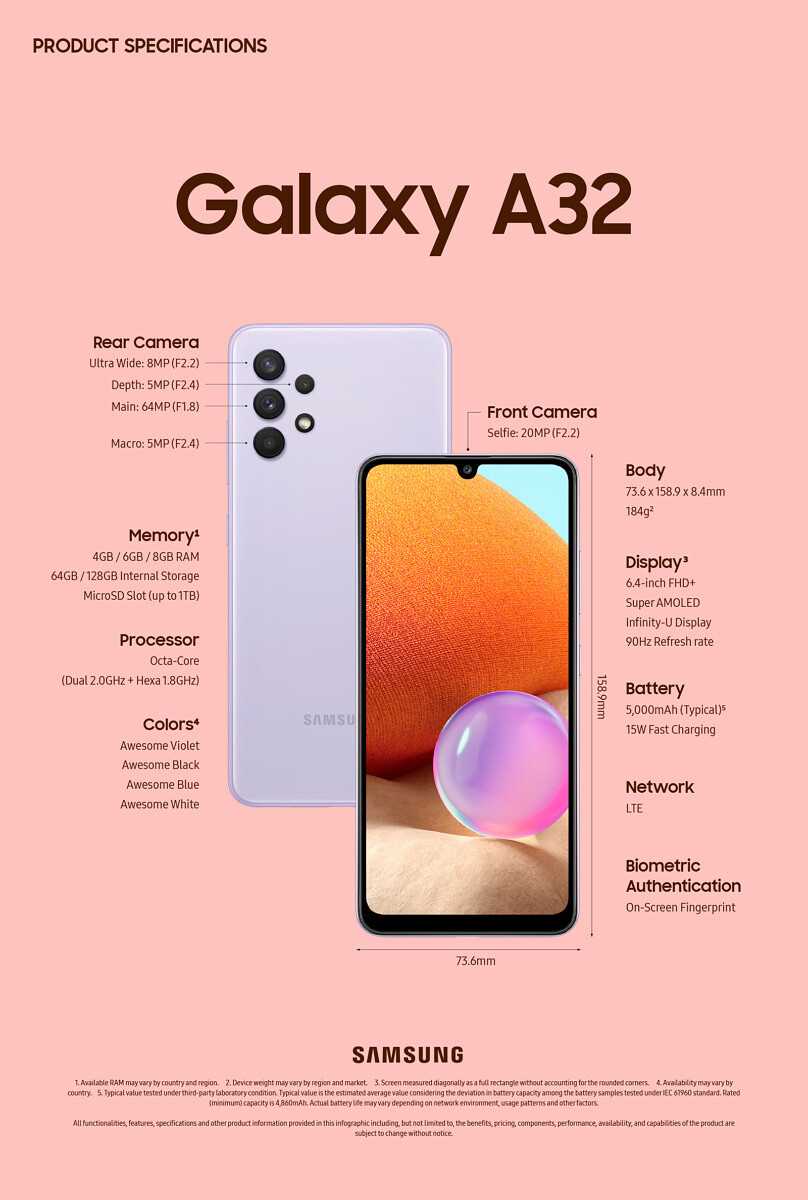 The only aspect where the A32 5G trumps out the 4G variant is with the processors, and that was only possible because there was no other way to fit in its 5G network capabilities without using something like the Mediatek Dimensity 720 chipset that was used on it, while the 4G version settles for a Helio G80 variant which is still no slouch in terms of performance if you'd ask me.
So, what else do you get with the Galaxy A32 4G? Well, a lot more.
We're talking of a 6.4 Inches Super AMOLED display that refreshes at a top speed of 90Hz. You weren't expecting that, were you?
Resolution is set to 1080p or Full HD+, which in return pumps out 411 PPI pixel density, it can reach maximum brightness levels of 800 nits, which is currently the brightest you can get in the Samsung Galaxy A series for now, and then the whole panel is covered with Gorilla Glass 5, both on the front, and on the back.
Makes me wonder why Samsung had to revert to using Plastic on its flagship Galaxy S21 phone (the vanilla model only) when it is capable of launching a cheap mid-range phone with glass build on it.
For cameras, we're looking at a 64MP main sensor, where the 5G variant ships with a 48MP one. Other sensors include an 8MP ultrawide shooter, a 5MP macro, and a 2MP sensor for capturing depth data. These three sensors are the same as the Galaxy A32 5G.
But the Galaxy A32 4G earns one more point to itself by shipping with a 20MP front-facing camera sensor, where the A32 5G comes with a 13MP sensor.
And yes, the notch too, the A32 4G comes with an Infinity-U notch that houses the front-facing camera, while the 5G model comes with the now old and ugly-looking Infinity-V variant, which makes the 4G model appear more polished and pleasing to the eyes when both phones are placed side-by-side.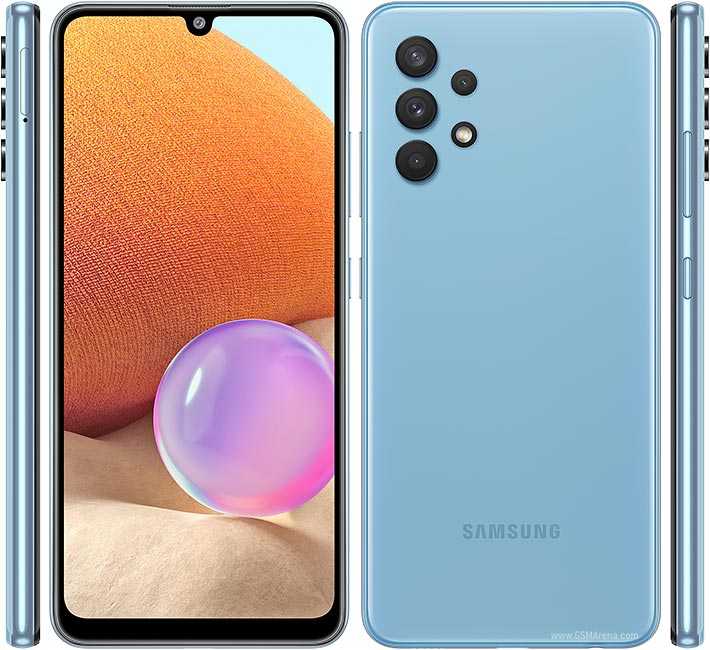 You get a Mediatek Helio G80 chipset in place of the Dimensity 720 variant that came with the 5G model, and you can get the phone with either 4, 6, or 8GB RAM configurations, with storage options ranging from 64GB to 128GB.
The phone boots Android 11 alongside One UI 3.0 software version out of the box, and a 5000mAh battery that is further equipped with 15W fast charging is here to keep the lights on.
So in conclusion, if you ask me what I think between the 4G and 5G variants of the Galaxy A32 phones, I'll reply by saying that Samsung realized that they made a grave mistake by thinking that fitting a phone with 5G only and ripping it of other essential specs is good enough to sway people to buy that phone.
So they had to trace back their steps and do what is needful. I mean, from what I've observed so far, no one is even so crazy about this 5G thing as these phone manufacturers have painted and orchestrated it to be by slapping the term "5G" whenever possible on any new phone that is announced today.
So, it's a good thing that Samsung is beginning to realize their mistakes and correcting them. Another line of smartphones where Samsung really needs to correct its mistakes is with the Galaxy S21 series, but that will be a topic for another day.
So that wraps it up for today on the just-announced Samsung Galaxy A32 4G smartphone. Kindly give this article a thumbs up by sharing it if you enjoyed reading it, and as always, I'll see you all tomorrow, #Peace Out.