Advertisements
Are you looking for more movies like "Friday" to add to your watchlist? If you're a fan of the iconic stoner comedy "Friday," you're likely on the hunt for more movies that can capture that same hilarious and laid-back vibe.
Luckily, there are plenty of other films that share the same hilarious, laid-back vibe of "Friday." From classic '90s comedies to newer releases, there's no shortage of movies that will have you laughing out loud and feeling nostalgic. And in this article, we'll explore some of the best movies like "Friday" that are sure to satisfy your craving for more of that unique humor and charm.
So, you're ready?
Sure, then let's begin. #enjoy!!!
25 Hilarious Comedy Drama Movies Like "Friday" You Should Watch
| MOVIES | RELEASED | DURATION | RATING |
| --- | --- | --- | --- |
| The Hangover | 2009 | 1h 40m | 7.7 (803K) |
| Step Brothers | 2008 | 1h 38m | 6.9 (303K) |
| Rush Hour | 1998 | 1h 38m | 7.0 (277K) |
| Rush Hour 2 | 2001 | 1h 30m | 6.6 (227K) |
| Harold & Kumar Go to White Castle | 2004 | 1h 28m | 7.0 (200K) |
| Rush Hour 3 | 2007 | 1h 31m | 6.2 (174K) |
| Jay and Silent Bob Strike Back | 2001 | 1h 44m | 6.8 (158K) |
| Harold & Kumar Escape from Guantanamo Bay | 2008 | 1h 54m | 6.5 (139K) |
| A Very Harold & Kumar Christmas | 2011 | 1h 30m | 6.2 (71K) |
| Half Baked | 1998 | 1h 22m | 6.6 (66K) |
| How High | 2001 | 1h 33m | 6.2 (60K) |
| Don't Be a Menace to South Central While Drinking Your Juice in the Hood | 1996 | 1h 29m | 6.5 (58K) |
| Little Man | 2006 | 1h 38m | 4.5 (57K) |
| Next Friday | 2000 | 1h 38m | 6.1 (42K) |
| Barbershop | 2002 | 1h 42m | 6.3 (32K) |
| Friday After Next | 2002 | 1h 25m | 5.8 (29K) |
| Barbershop 2: Back in Business | 2004 | 1h 46m | 5.7 (15K) |
| Barbershop: The Next Cut | 2016 | 1h 51m | 5.9 (16K) |
| All About the Benjamins | 2002 | 1h 35m | 5.8 (15K) |
| Code Name: The Cleaner | 2007 | 1h 24m | 4.6 (12K) |
| Lottery Ticket | 2010 | 1h 39m | 5.0 (11K) |
| First Sunday | 2008 | 1h 36m | 4.5 (11K) |
| Johnson Family Vacation | 2004 | 1h 37m | 4.5 (8.1K) |
| The Janky Promoters | 2009 | 1h 25m | 5.1 (1.6K) |
| How High 2 | 2019 | 1h 28m | 3.1 (1.2K) |
More Movies
The Hangover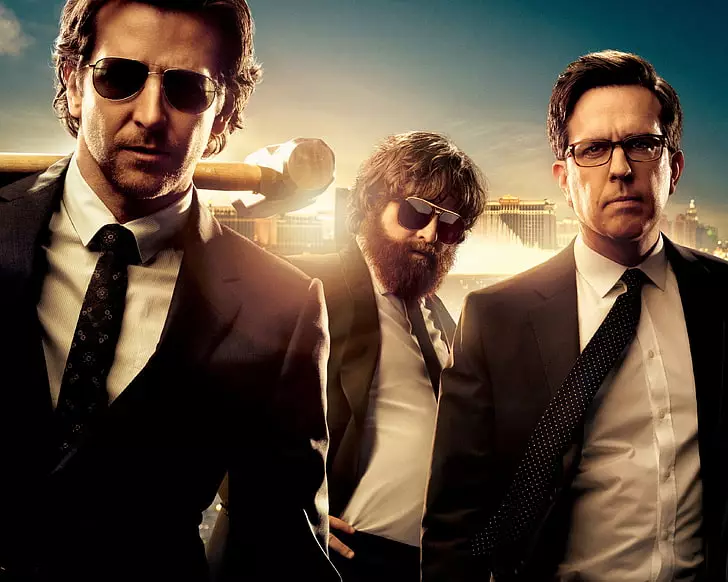 "The Hangover" is a wild and hilarious comedy that follows a group of friends on a bachelor party weekend in Las Vegas. The story begins with Doug, the groom-to-be, and his three best friends Phil, Stu, and Alan heading to Sin City for a night of debauchery. They check into a luxurious hotel suite and celebrate with drinks on the roof.
However, things quickly spiral out of control when they wake up the next morning with no memory of the previous night's events and Doug is missing. The trio must retrace their steps from the night before and navigate the seedy underbelly of Vegas to find their friend and make it back in time for the wedding.
Along the way, they encounter a variety of outrageous characters and hilarious situations that make for a wild ride full of laughs and surprises.
Step Brothers
"Step Brothers" is a hilarious 2008 comedy film starring Will Ferrell and John C. Reilly. The movie follows two immature and unemployed men, Brennan and Dale, who still live with their respective single parents.
When Brennan's mother and Dale's father fall in love and get married, the two grown-up "step brothers" are forced to share a bedroom and learn to live together. Initially, the two don't get along and engage in childish pranks and fights. However, they eventually bond over their shared love of music and become friends.
As they try to figure out what to do with their lives, they face a series of challenges and misadventures that lead to some hilarious and outrageous situations. With its absurd humor and over-the-top antics, "Step Brothers" is a comedy that will leave you in stitches from start to finish.
Rush Hour Film Series
The "Rush Hour" film series is a popular action-comedy franchise that follows the adventures of two unlikely partners: Detective Inspector Lee (Jackie Chan), and Detective James Carter (Chris Tucker).
The first film, released in 1998, sees the two detectives team up to rescue a Chinese diplomat's daughter who has been kidnapped in Los Angeles. Along the way, they encounter a series of obstacles and engage in hilarious banter, as they work to solve the case and save the day.
The success of the first film led to two sequels: "Rush Hour 2" in 2001 and "Rush Hour 3" in 2007. In each film, the duo finds themselves embroiled in a high-stakes adventure that takes them around the world, from Los Angeles to Hong Kong to Paris. With its winning combination of action, comedy, and chemistry between its two leads, the "Rush Hour" series has become a beloved classic of the buddy-cop genre.
Harold & Kumar Go to White Castle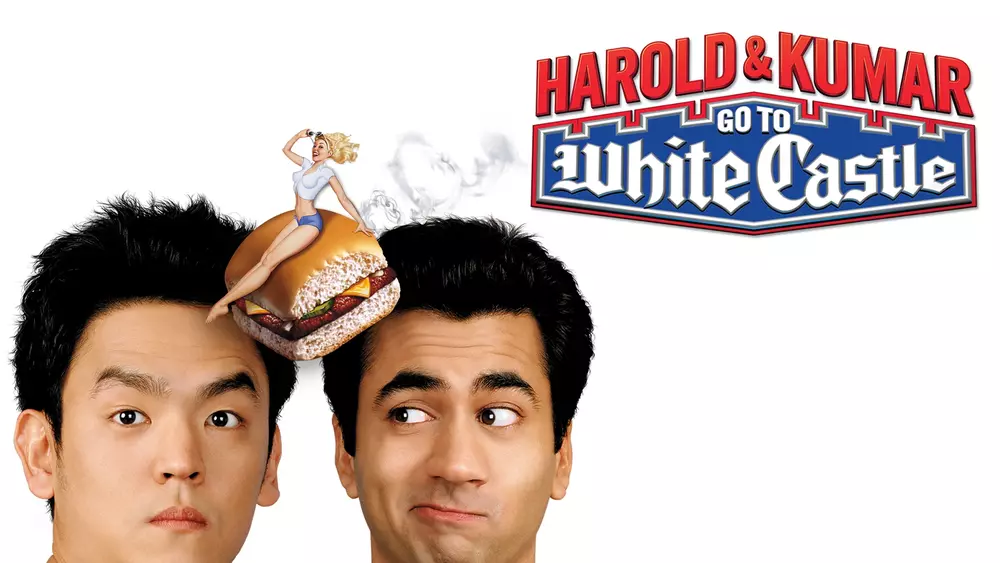 "Harold & Kumar Go to White Castle" is a raunchy comedy film released in 2004, starring John Cho as Harold and Kal Penn as Kumar.
The movie follows the misadventures of the two friends as they embark on a wild journey to satisfy their cravings for White Castle burgers. The night starts out innocently enough, with Harold and Kumar smoking we*d and watching TV, but their munchies lead them on a quest to find the nearest White Castle restaurant.
Along the way, they encounter a series of bizarre and hilarious obstacles, from a racist police officer to a cheetah that escapes from a nearby zoo. Despite the setbacks, the two friends persevere, determined to get their hands on those delicious sliders.
As they travel across New Jersey, they learn important life lessons and discover the true meaning of friendship. With its irreverent humor and outrageous situations, "Harold & Kumar Go to White Castle" is a comedy that's sure to make you
How High
Released in 2001, "How High" is a stoner comedy film that tells the story of two underachieving friends, Silas and Jamal, played by rappers Method Man and Redman, respectively.
When their best friend Ivory dies, they decide to use his ashes as fertilizer for a new strain of mariju*na that they grow in their dorm room. Miraculously, the new we*d has magical properties that allow them to ace their college entrance exams and get accepted into Harvard University. As they navigate their new Ivy League surroundings, Silas and Jamal use their newfound success to their advantage, sparking up new friendships and romances along the way.
However, as their grades start to slip and they fall under suspicion for their mysterious academic prowess, they must use their street smarts and we*d-fueled ingenuity to avoid getting caught. With its irreverent humor, quirky characters, and celebration of mariju*na culture, "How High" has become a beloved cult classic among fans of stoner comedies.
---
And there you have it, folks, some of the best movies like "Friday" for those craving those old classic hilarious comedy-drama movies.