Samsung has recently announced the final version of its One UI 5 software which is based on Android 13, and the Galaxy S22 smartphones are the first in line to have a taste of the optimizations and new features that One UI 5 brings with it, and as such, today, I will be showing you exactly how you can update your Galaxy S22, S22+, and S22 Ultra to the latest One UI version based on Android 13.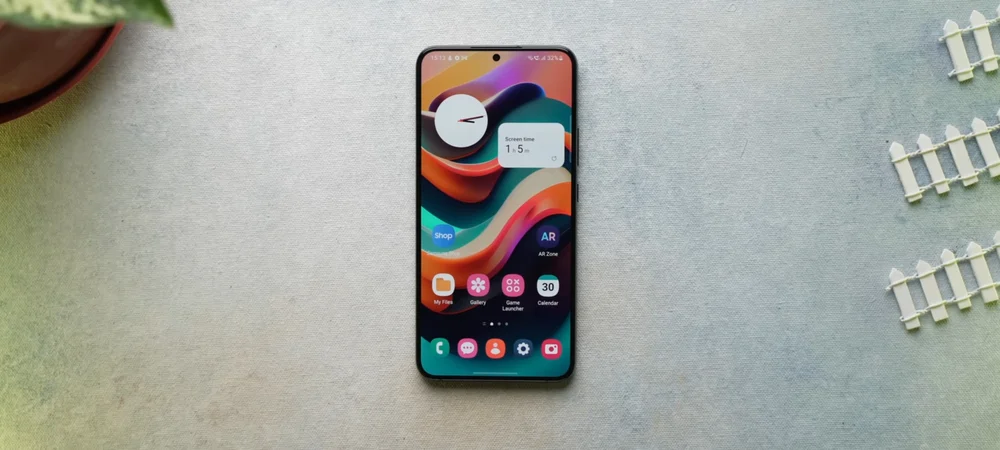 So, you're ready?
Sure, then let's begin. #enjoy.
How to update your Samsung Galaxy S22, S22+, & S22 Ultra to Android 13 & One UI 5
Follow these steps to update your Galaxy S22 smartphones to Android 13 and One UI 5.
First of all, check your recent notifications to see if you already got the notification to upgrade your phone.
Or, go to your phone's main settings page, scroll to the bottom, and tap on "Software update"
Tap on "Download and install", and your phone will search for any newly available software updates.
Suppose the new Android version update has been made available in your region. In that case, you should see it right there on your screen, because in Samsung's usual fashion, software updates are usually rolled out in batches and regionally, so you might not see it now. And if so, I'll kindly advise that you check back later, perhaps after some days, but if you did, then simply continue on the next steps below.
So, if you're lucky enough and already got the update in your region, simply tap on the "Download" button on your screen, and it will begin downloading on your device.

Once done, tap on "Install now", and the installation process will begin.
Once it's done installing and your phone is fully restarted, you can simply go back to Settings > About phone > Software information, to confirm that you're now running the new Android 13 version with the One UI 5 software on it.

Easy, isn't it?
And that's basically how you can update your Samsung Galaxy S22 smartphones to Android 13 and the latest One UI 5 software version.
If you have any questions, kindly leave them in the comments section below, and give this post a thumbs-up by sharing it if you find it helpful, and as always, I'll see y'all tomorrow, #peace out.