How to link NIN to 9mobile – Ever since the Nigerian government made the linking of NIN to our SIM cards compulsory, still, a good number of people haven't been unable to do this, perhaps, they don't even know how to, and if you're one of such persons, today, I'll be showing you the steps to link your NIN to your 9mobile SIM card in 2 min.
So, you're ready?
Sure, then let's begin. #enjoy.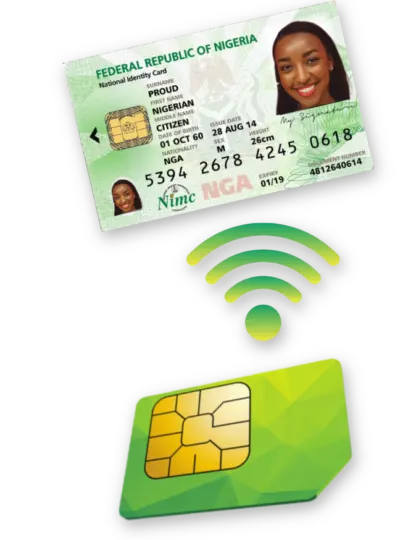 More guides
For those who don't know what a NIN is, NIN stands for National Identification Number, it is a unique 11-digit number assigned to every registered Nigerian, as long as you're a Nigerian, you are eligible to apply for your NIN.
And here's a quick guide on how to register/enroll for your NIN:
How to register for NIN
You can register for your NIN by visiting any NIMC enrollment center or your preferred telco centers (some network providers have been authorized to enroll people for NIN) to register your National Identification Number.
Registration process:
Fill out the NIMC Pre Enrolment online form by visiting Pre Enrolment Portal, and download and print Pre Enrolment Slip.
Submit your application at the nearest NIMC Registration Centre.
NIN issuance.
How to link your NIN to your 9mobile SIM card
Follow these steps to link your NIN to your 9mobile SIM card.
Open your call dialer app, and dial the code, *996#.
Enter 1 to confirm if your NIN has been successfully linked to your phone number
Dial 2 to link your 11-digit NIN
Dial 3 to get information about NIN Registration centers across Nigeria
To confirm if you've successfully linked your NIN to your 9mobile SIM card, simply follow the steps above, and this time, enter "1" to confirm your NIN status.
And there you have it, how to link NIN to 9mobile in less than 5 minutes.