Today, Samsung has announced a new OLED gaming monitor — the Odyssey G8. The new display is Samsung's first go at an OLED gaming monitor and it's being shown at this year's IFA tech event.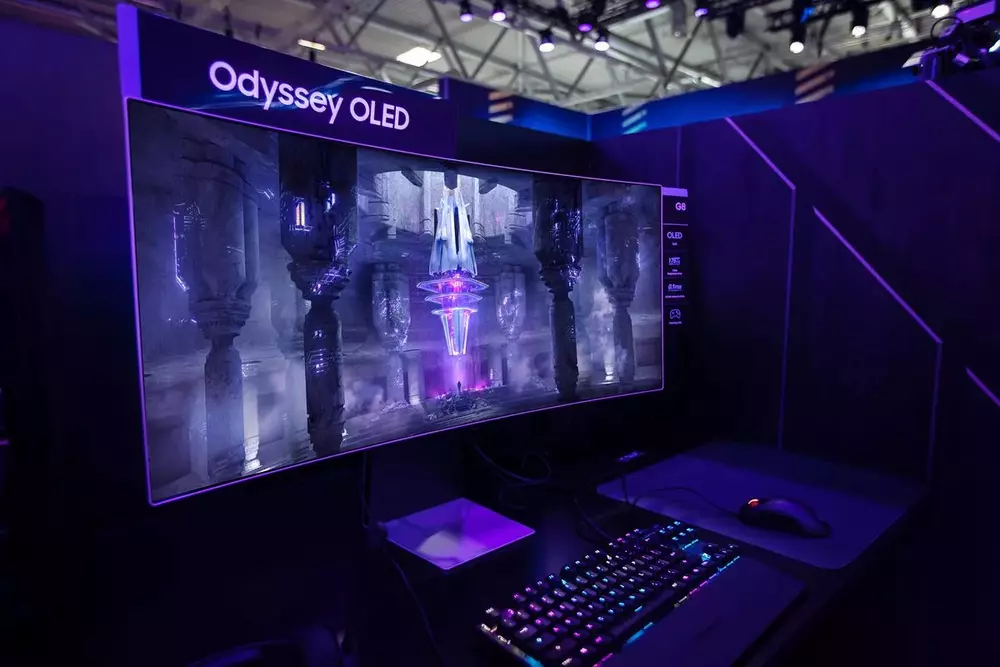 Diving right into the specs, the Odyssey G8 is a 3,440 x 1,440 panel that has a curvature of 1800R — noticeably flatter compared to the likes of the G9. The display boasts a 175Hz refresh rate and supports AMD FreeSync Premium for a smoother gaming experience.
In terms of audio, the Odyssey G8 has a built-in 5W stereo speaker. It also features an upgraded version of Samsung's Core Lighting Plus, a system that paints your walls with light in the colors displayed on your screen.
Samsung has equipped the Odyssey G8 with its Samsung Gaming Hub, a platform that allows users to stream games from services like Xbox Game Pass without the need for a PC or console. The platform also makes it possible to stream video from services like Netflix and Amazon Prime. This will actually be the first Samsung monitor to come with this feature.
Additionally, the Odyssey G8 will be able to interact with and control IoT devices through Samsung's SmartThings app.
The Odyssey Neo G9 is actually one of our picks for the best ultrawide screen monitors out there right now. We hope the Odyssey G8 will be another must-have monitor.