Advertisements
Introduction
Okay, so, the rumors and leaks have been all over the place, yes, the iPhone 14 series are definitely coming, and yes, Apple has even given an official launch date for them, September 07, which is roughly a week's time from when this article is written.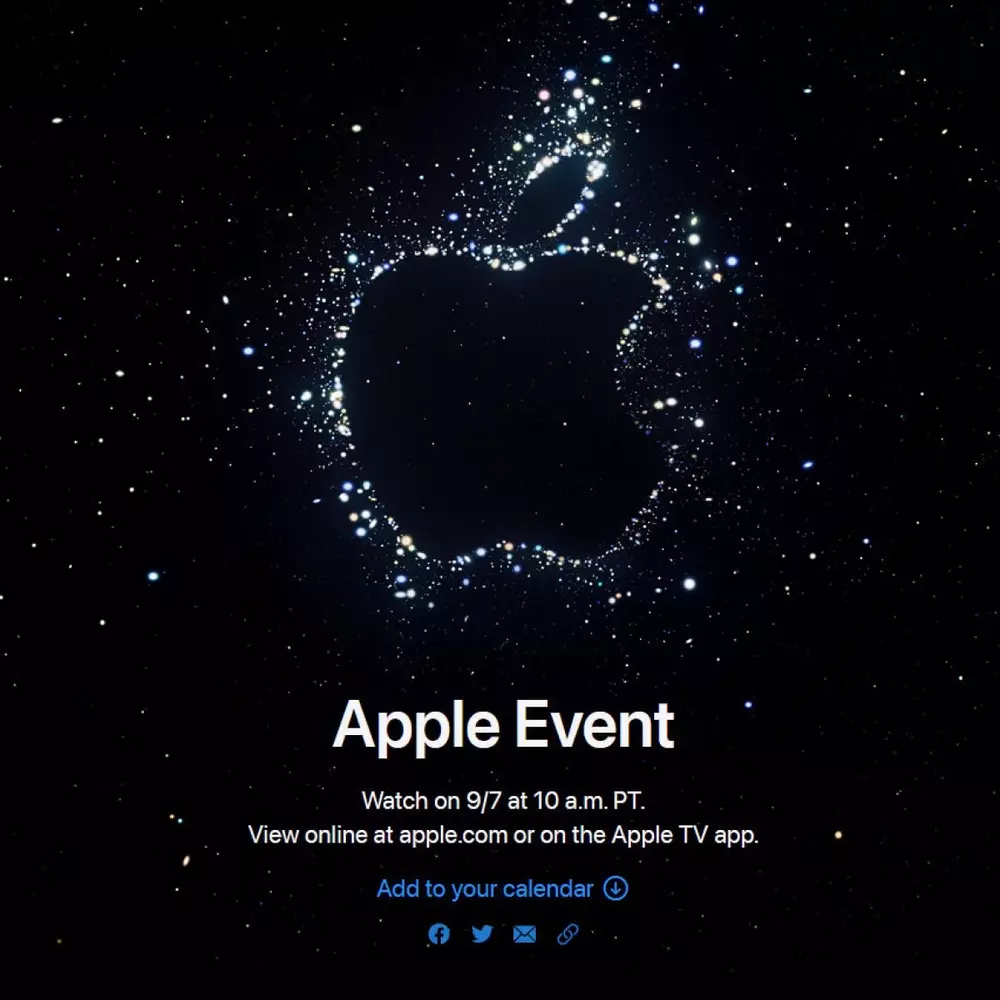 And this year, Apple is rumored to make some very daring changes in its new iPhone lineup, some of which you're definitely gonna like especially if you're an iPhone fan, while the rest might just leave you feeling infuriated.
For instance, yes, there's gonna be four new iPhone 14 models this year just as they've done in the past, but this time, there won't be a "Mini" version, so, if you were waiting for a Mini flagship phone from Apple in 2022, well, that era ended with the iPhone 13 series.
And these are the new names that the new phones will be taking up.
iPhone 14
iPhone 14 Max
iPhone 14 Pro
iPhone 14 Pro Max
Where the iPhone 14 Max will simply be an oversized version of the regular iPhone 14, and the iPhone 14 Pro Max, well, you know, an oversized version of the iPhone 14 Pro.
So, let's go over all of the changes that Apple is reportedly going to make on its new iPhones one after the other, so you get to know what to expect on that day.
Shall we?
Design
So, this year, it is rumored that Apple will for the very first time be dropping its iconic notch that it's been holding on to for a very long time now, and adopting the font-facing hole punch design that Android smartphones have been using for a long time now.
But, do note that this change is only coming to the Pro models of the iPhones, so it basically means the iPhone 14 and 14 Max will still stick to the traditional notch, and even the hole punch design will look different from what we've been seeing so far on Android phones.
So, instead of the single circular hole punch cutout that houses just the front-facing camera on most Android phones, Apple will be making use of two different cutouts, one circular cutout, and one pill-shaped cutout.
As you guessed, the circular cutout will house its new front-facing camera with auto-focus (more on that later), while the pill-shaped one will house the components that are necessary for Face ID to work.
So, at the end of the day, you should have something that looks like this…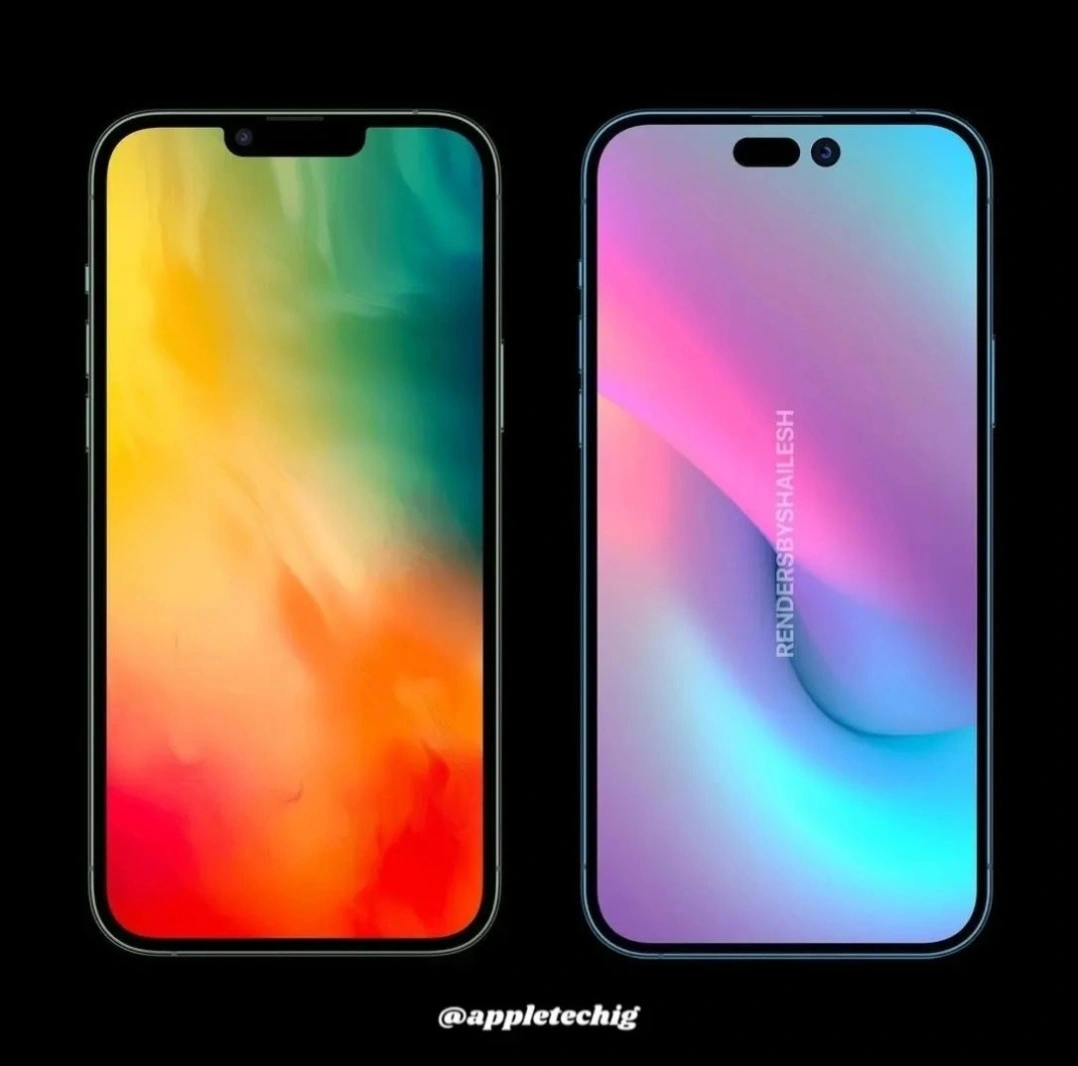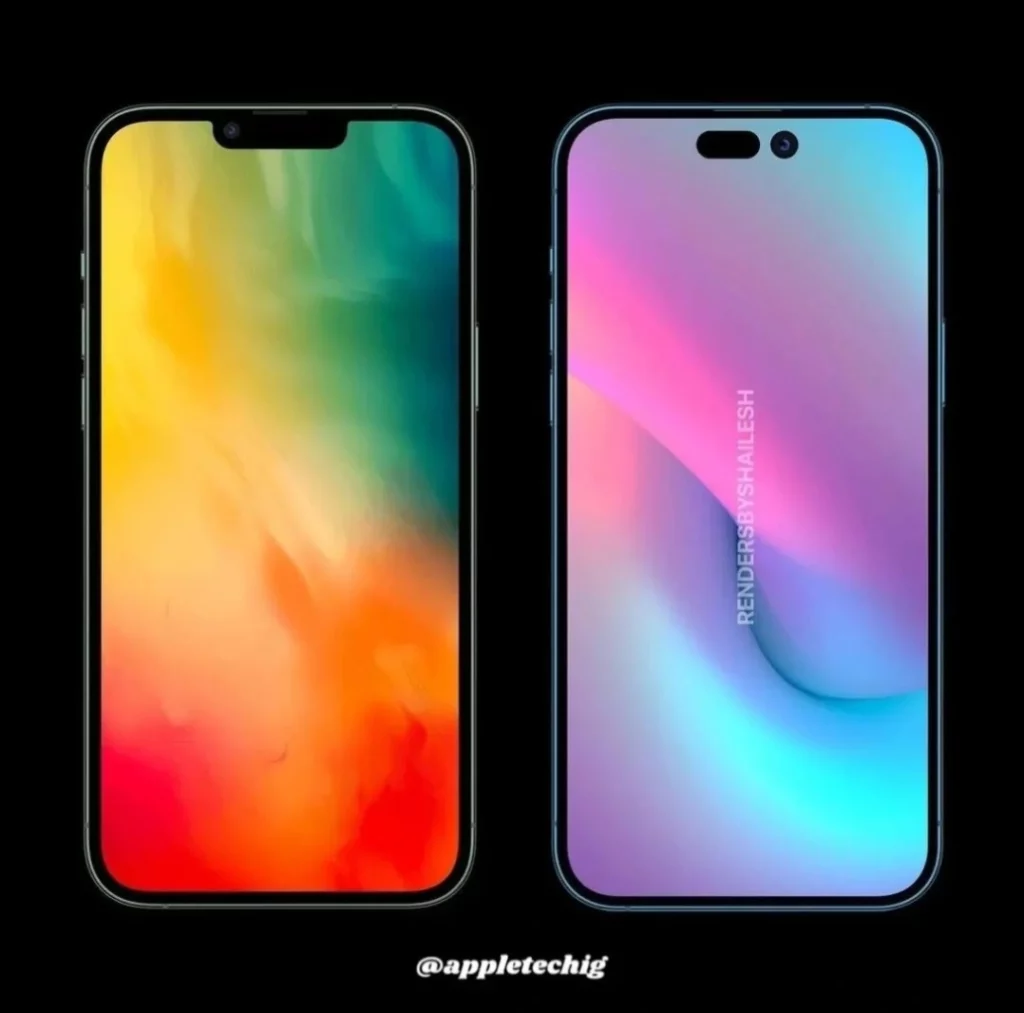 And aside from that, there is basically no obvious design change on the iPhone 14 series if coming from the 13 series except that the rear camera housing is said to be slightly larger in size, and that is all thanks to the rumored 48MP new main camera sensor that we're likely going to see on the iPhone 14 series.
Cameras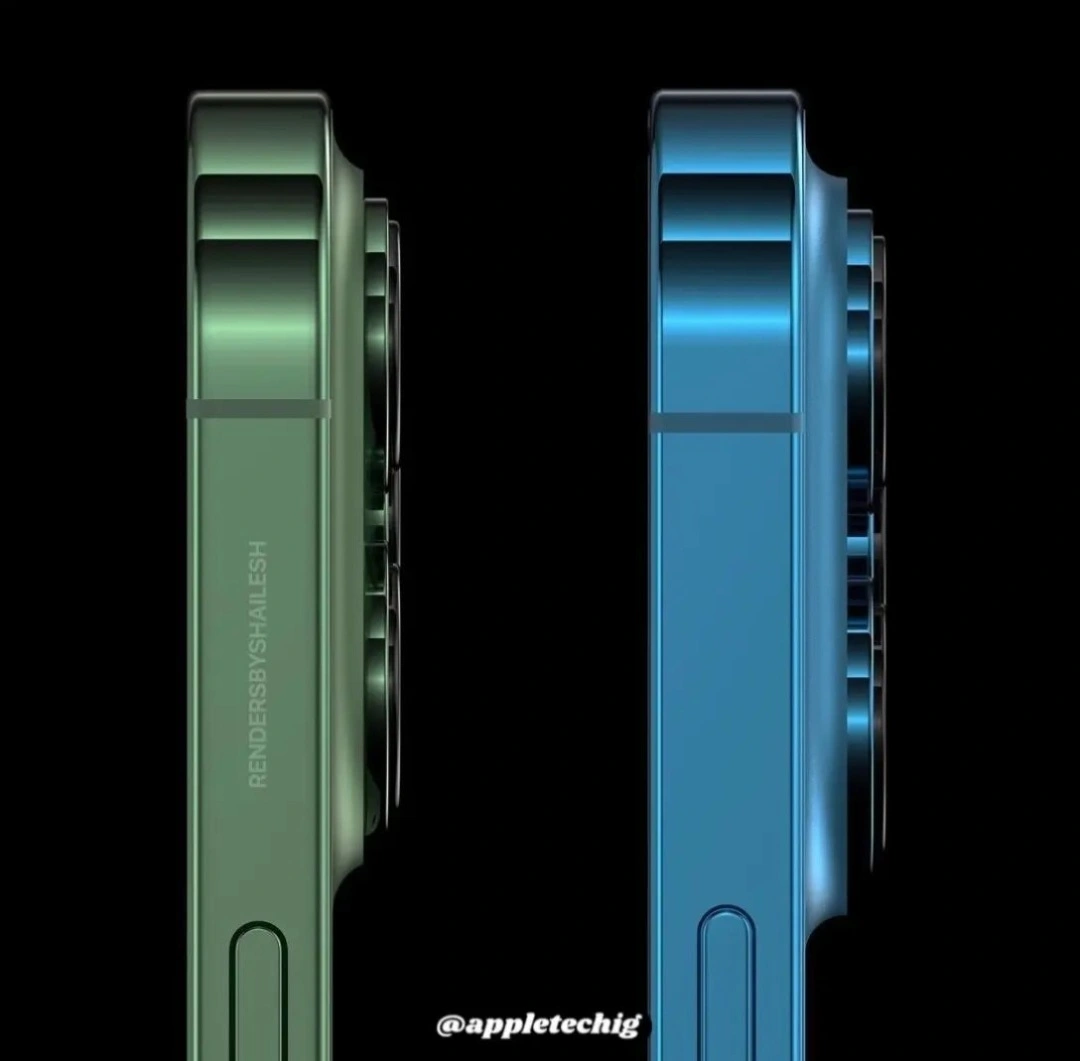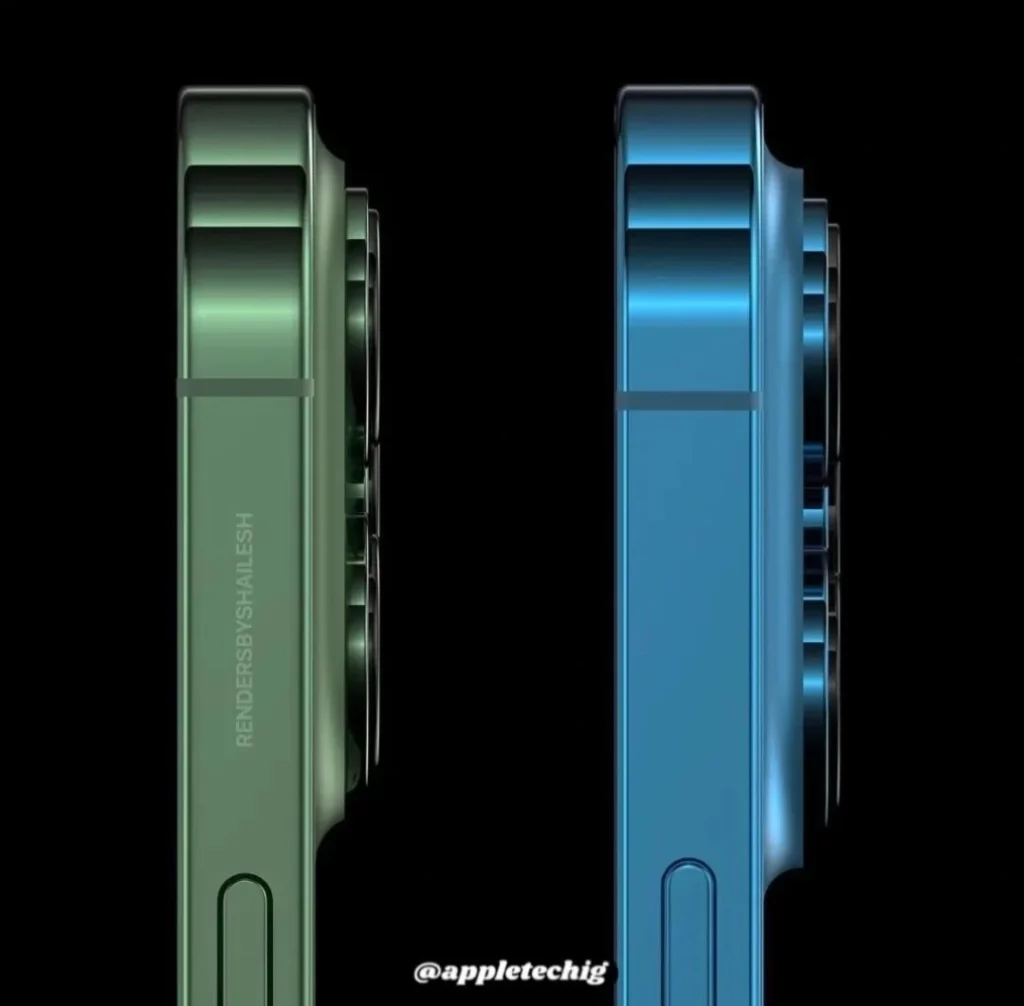 Cameras have always been one of the main things that the iPhones have been known for, and this time, Apple is not even willing to take any chances on them.
So, the new iPhones, specifically the Pro models (once again leaving the non-Pro models in the dark) are rumored to feature a new 48MP main camera sensor, making it the first time Apple will be dropping its clingy 12MP sensors they've been using for a long time now.
And coming to the front of the phones, though they will all be sticking the 12MP sensors they've been known for, this time, they'll have the Auto-focusing feature enabled as past iPhones have always relied on fixed-focus.
Performance
And in terms of performance, yes, we all know the new iPhones will be coming with the greatest and fastest mobile chipset that Apple has ever made, and arguably the fastest that will be in any smartphone, but again, we might only get to see this chipset in the Pro models.
So, once again, rumor has it that the regular iPhone 14 and iPhone 14 Max models will be sticking to last year's A15 Bionic chipset, while only the 14 Pro and 14 Pro Max will be getting the new A16 Bionic chipset.
I mean, basically, it's already beginning to seem like the iPhone 14 Pro and 14 Pro Max are the only new phones that Apple will be announcing on that day.
Anyways, let's keep moving further.
Displays
So, with the iPhone 13 series was where Apple began to embrace the 120Hz screen refresh rate dubbed "ProMotion", and with Apple being Apple, this feature was only made available on the Pro models of the iPhone 13, leaving the iPhone 13 Mini and the regular iPhone 13 in the dark.
Well, if you're expecting anything different this year, then I'm sorry to disappoint you as that wouldn't be changing this year too.
So, it's rumored that only the Pro models of the iPhone 14 series will be adopting the 120Hz screen refresh rate, while the regular models will once again be sticking to the traditional 60Hz refresh rate.
Summary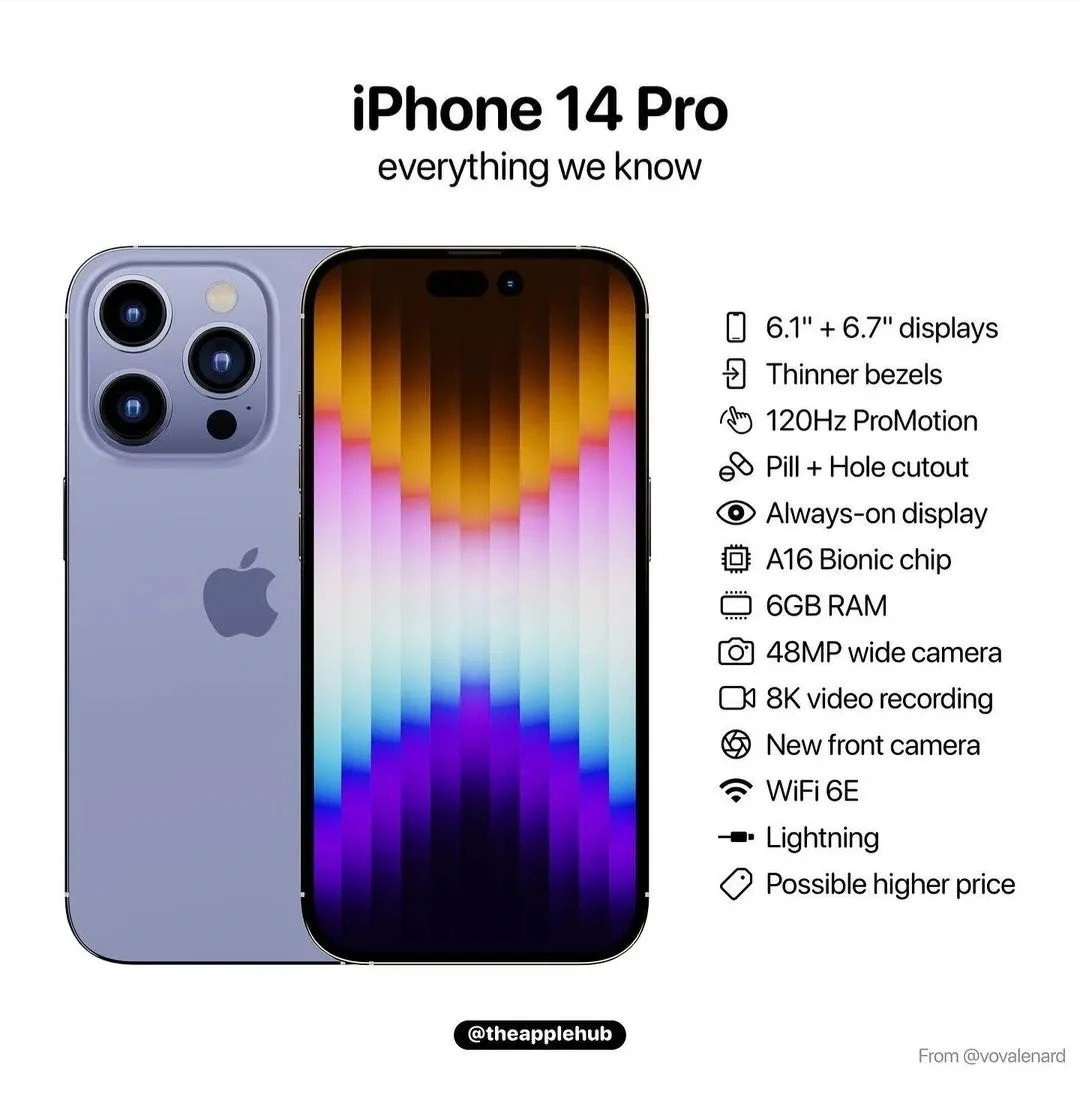 So, in summary, if all the rumors eventually turn out to be true, then it basically means the iPhone 14 Pro and the 14 Pro Max are the only two exciting iPhones to look forward to in the bunch come September 07 as the iPhone 14 and 14 Max are in my opinion, basically a repackaged iPhone 13, and not even the Pro model.
But again, all these are just rumors, and there's every possibility that we'll see something either slightly or entirely different from the stories and pictures the internet has been painting so far, so, if I were you, I'll take everything written here with a pinch of salt, and hopefully wait to see what Apple has in store for its customers.