Advertisements
Xiaomi 12S Ultra vs Mi 11 Ultra – Just like the Mi 11 Ultra from last year, the Xiaomi 12S Ultra that was announced a couple of days back alongside the Xiaomi 12S and 12S Pro will be the ultimate Xiaomi phone to buy in 2022, and as usual, today, we'll be comparing this phone to the last year's champion, the Mi 11 Ultra, to see what differences and similarities the two phones have between each other, and to know if the Mi 11 Ultra is still worth buying this year now that the 12S Ultra is out.
So, you're ready?
Sure, then let's begin. #enjoy.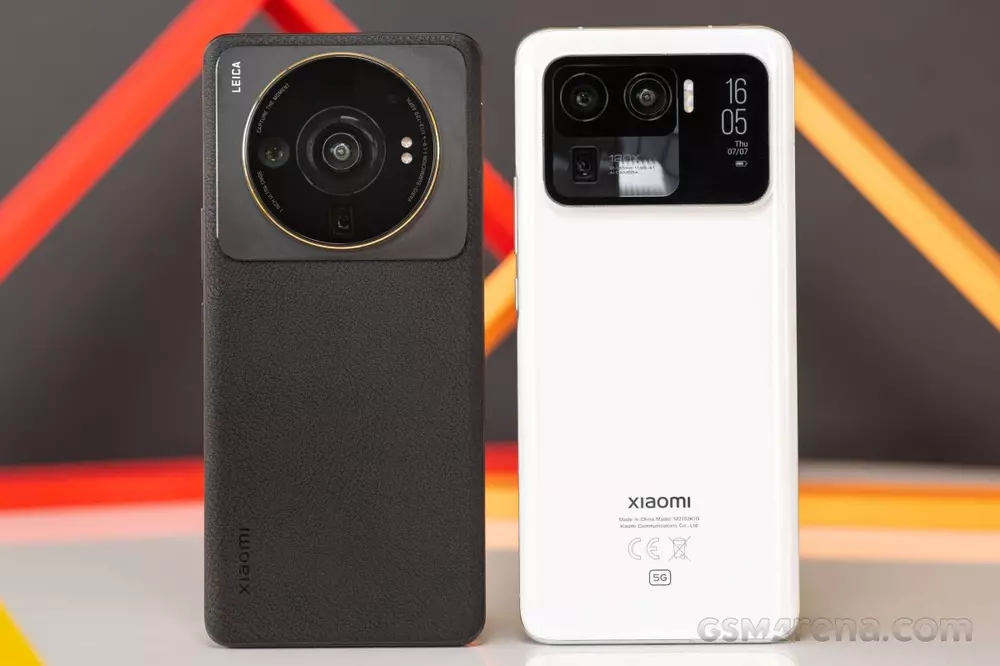 Read also
Xiaomi 12S Ultra vs Mi 11 Ultra In-depth Comparison
Design & Build Quality
In terms of the design and just the overall look of the two phones, personally, I'd say I'm liking that of the 12S Ultra more, especially on the back.
It just looks more mature, especially with the centralized camera module arranged in a circular form with a gold ring accent.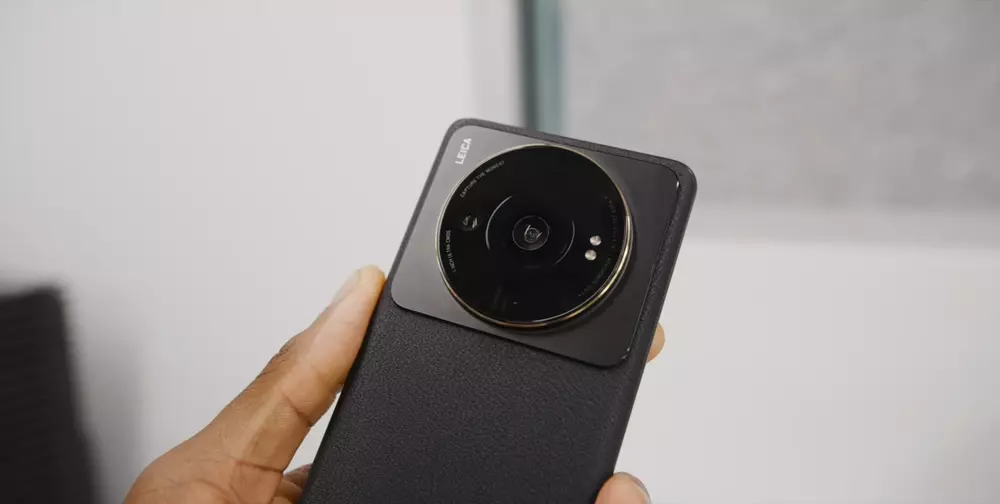 Now don't get me wrong as I'm not in any way saying that the Mi 11 Ultra's design is bad or anything like that, I mean, this was one of the most lovable and intimidatingly looking smartphones of 2021, but there's just something about the 12S Ultra that makes it to stand out more when placed side-by-side its predecessor.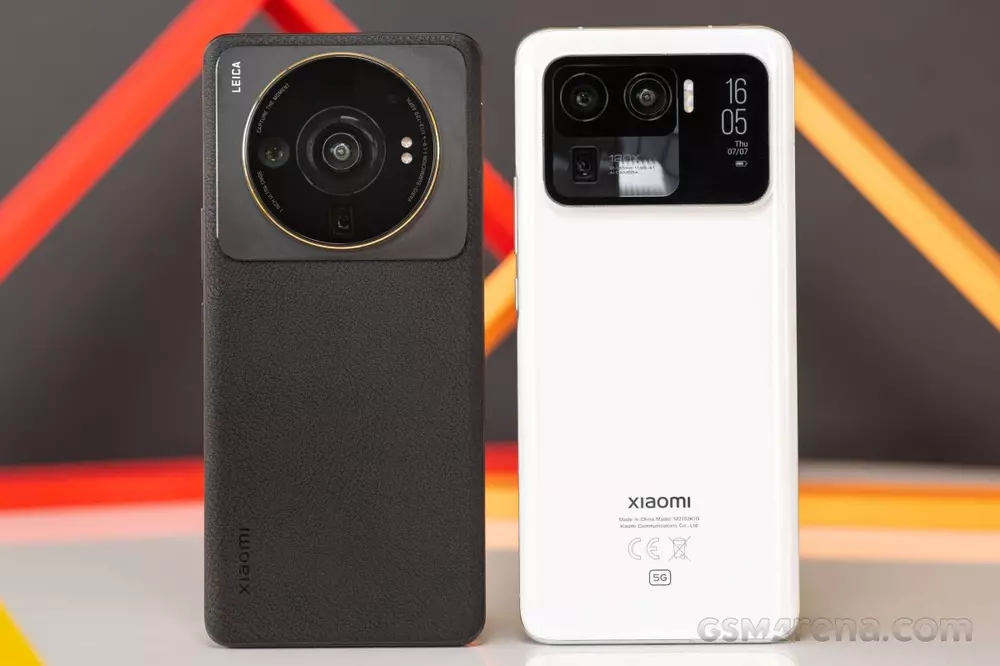 Okay, so looks aside, what about the actual build quality of the phones?
Well, in terms of that, I'd say that you're actually getting the same treatment across both phones, as the only difference between them simply comes down to the choice of material used on them.
So, on the Mi 11 Ultra, you have a ceramic back which is undoubtedly more scratch-resistant than the Gorilla Glasses used on most flagship phones within the same range, while on the new 12S Ultra, Xiaomi has opted for an Eco-leather back, which in y opinion might not be as scratch resistant as glass or even the ceramic back used on the Mi 11 Ultra, but if both phones happen to be dropped from a reasonable height, we both know which one will be needing a rear replacement.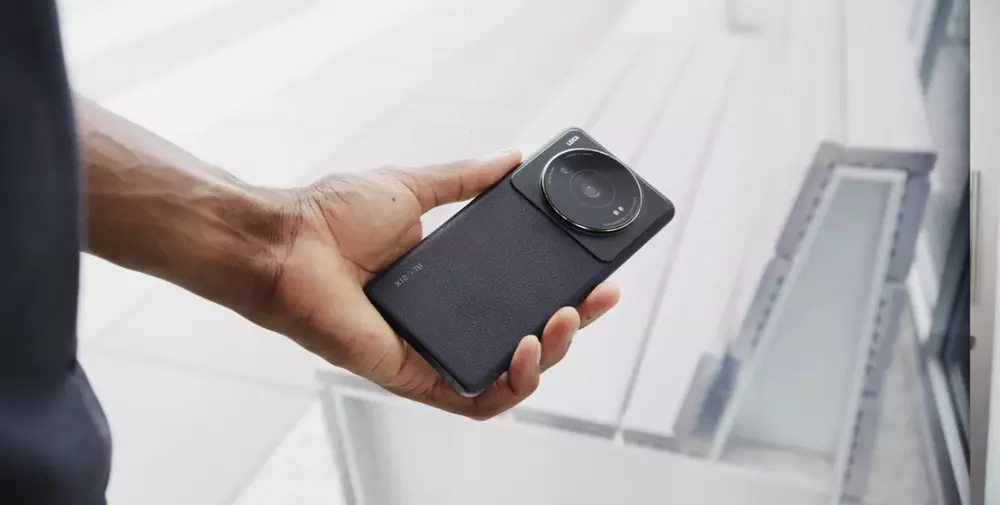 So, choose your poison.
Both phones have a sheet of the latest Gorilla Glass Victus sitting on their displays with an aluminum frame running in the middle between the Ceramic or leather backs, and they're both rated IP68 for ingress protection from water and dust.
So, like I said, build quality is pretty much on par for both phones as the difference only comes down to the choice of material used.
Display
In terms of display, both phones are very similar to each other with just a few differences here and there.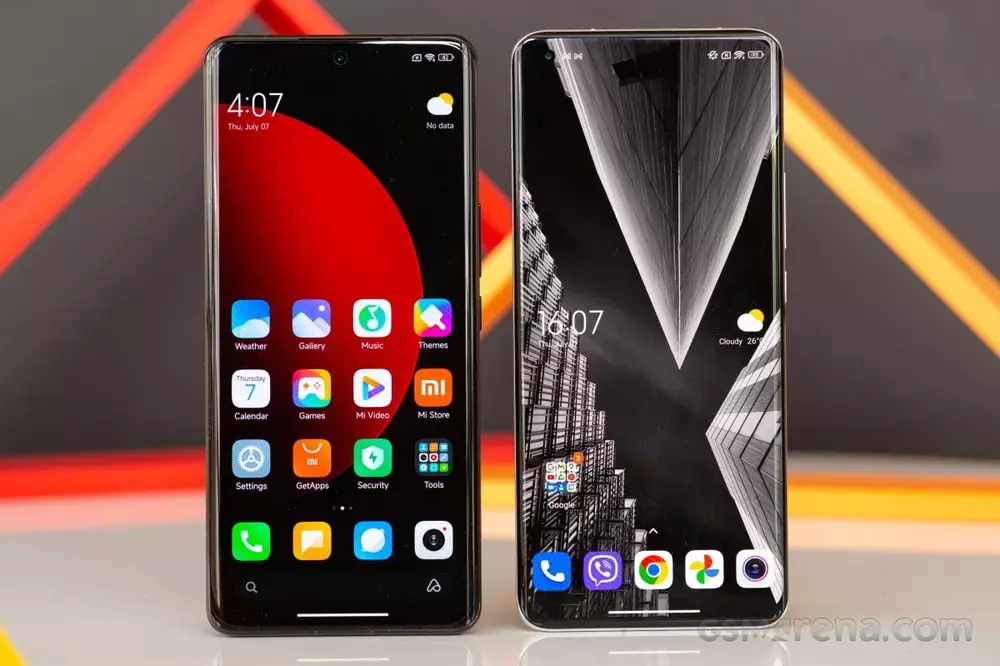 So, while the Mi 11 Ultra is fitted with a massive 6.81-inch sized AMOLED panel with a 2K (1440p) resolution and ticking the clock at a 120Hz refresh rate, the 12S Ultra comes with a slightly smaller with still pretty large 6.73-inch sized LTPO2 AMOLED panel, again with a 2K (1440p) resolution, and doing its thing at a 120Hz screen refresh rate.
Read also: 20 Best Xiaomi phones with 90, 120, and 144Hz high refresh rate displays.
Both are 10-bit displays, and as such, can show up to 1 Billion colors, they're both capable of showing HDR10+ content and even have Dolby Vision support.
Now the main difference between these two displays comes down to how they both handle the high screen refresh rate. So, with the 12S Ultra's being an LTPO2 panel, this means that it can drop its refresh rate down to 1Hz if it needs to and back to 120Hz depending on what's being shown on the screen, but that of the Mi 11 Ultra can only be set to a particular refresh rate at a time, and can't automatically switch between different modes.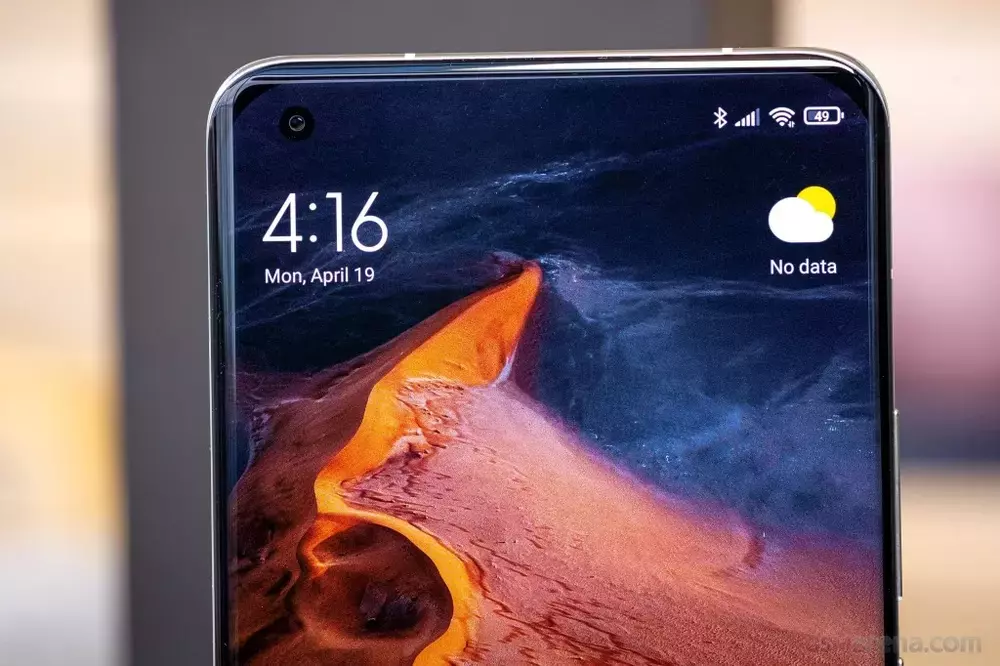 But in terms of quality and overall enjoyability of content, both displays are on par, and you won't even notice a difference between them.
Performance
Now, coming down to the performance difference between both phones, it's basically a battle between last year's flagship Snapdragon chipset vs this year's flagship Snapdragon chipset as well.
On the 12S Ultra, there is the new Qualcomm Snapdragon 8+ Gen 1 chipset, a slightly tweaked version of the original Snapdragon 8 Gen 1 that aims to deliver better performance, less heat, and better battery life.
The Mi 11 Ultra on the other hand came with the Snapdragon 888 chipset which again is a very capable chipset by today's standards, and even years to come.
Compare now: Snapdragon 8+ Gen 1 vs Snapdragon 888 chispet comparison.
Both phones come in 8 and 12GB memory versions, and 256 and 512GB storage versions as well.
So, in terms of performance, yes, by default the newer phone comes with a newer chipset, but trust me when I say that in day-to-day usage, you wouldn't be able to tell which phone was running which chipset as they're equally fast, and will deliver on whatever task you throw at them.
Camera
Coming down to the cameras, it's safe to say that the new Xiaomi 12S Ultra took a massive leap forward from what the Mi 11 Ultra used to be.
To put it in perspective, the Mi 11 Ultra used to be among the best camera smartphones of 2021, rubbing shoulders with the likes of the Samsung Galaxy S21 Ultra and the iPhone 13 Pro Max, but the 12S Ultra is unlike anything you've ever seen before.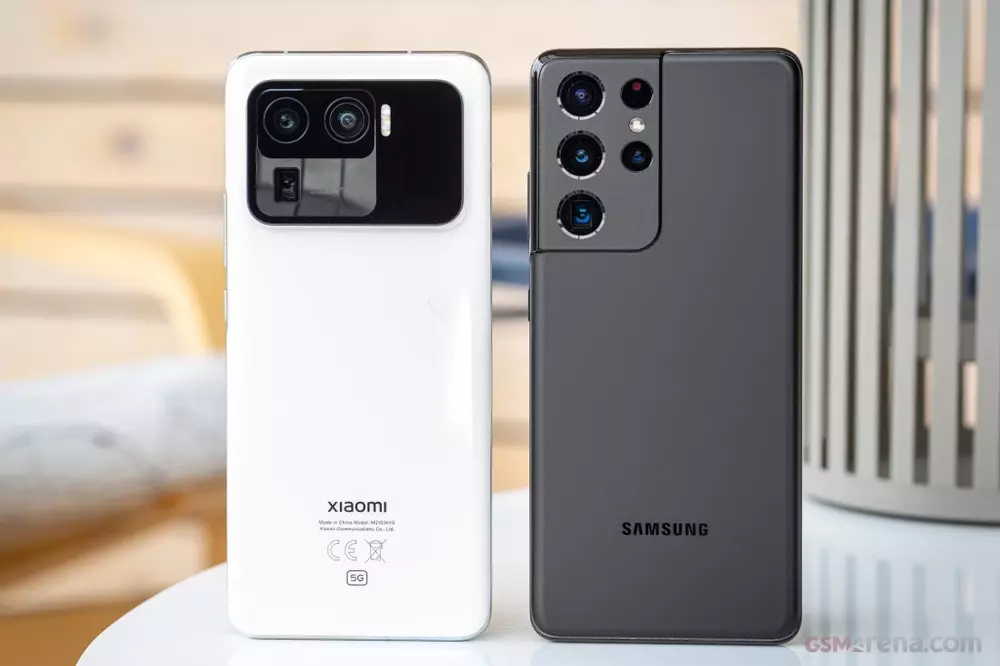 So, on here, you get a 1″ sized main camera sensor, it's the Sony IMX989 50.3MP sensor with a 23mm focal length, making it the largest camera sensor ever used on a smartphone before now.
It gets OIS, Laser Autofocus, and is even further compensated with a separate 3D ToF sensor.
The Mi 11 Ultra on the other hand uses the then-largest sensor in a smartphone during its time, the Samsung GN2 1/12″ 50MP camera, again, complete with OIS, Laser Autofocus, and Dual Pixel Phase Detection Aufocusing.
The rest of the sensors are the same across both phones which are a 48MP periscope telephoto camera with 5x optical zoom, and a second 48MP ultrawide camera.
Both phones can record videos at a maximum resolution and framerate of 8K@24fps, 4K@30/60fps, and 1080p.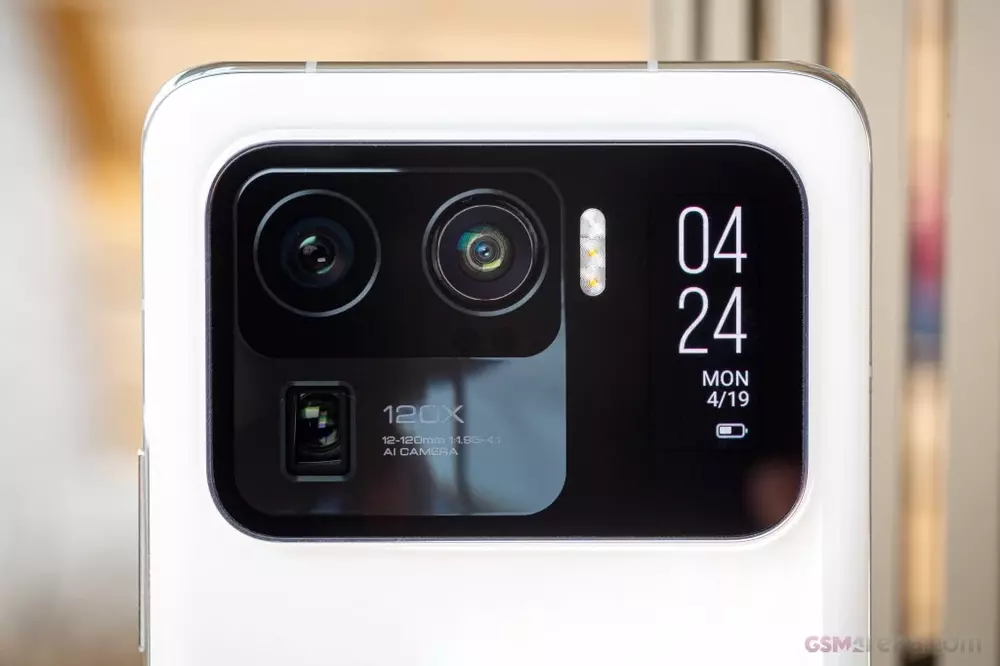 The front-facing cameras come in at 20MP for the Mi 11 Ultra, and 32MP for the 12S Ultra, and they're both limited to just 1080p@30/60fps video recording which is a shame, seeing that competitors even from midrange phones like the Samsung Galaxy A series can record 4K videos using their front-facing cameras.
So, in summary, the Xiaomi 12S Ultra should deliver an overall camera performance over its predecessor, but that's not to say that the Mi 11 Ultra underperforms in that aspect as it's still one of the best camera phones anyone can buy even in years to come.
Software
Coming to the software side of things, the Xiaomi Mi 11 Ultra came running Android 11 with MIUI 12.5 out of the box, and it still does as it hasn't been updated to the latest Android version, and the 12S Ultra as expected of a flagship phone launched in 2022, come running the latest software version out of the box, Android 12 with MIUI 13.
MIUI 13 doesn't really bring any revamped or major changes from what you'd get on the 12.5 version, so, they're pretty much on par in terms of everyday usage and feel.
Battery & Charging
The Mi 11 Ultra came with a massive 5000 mAh battery and tops out at a 67W fast wired and wireless charging, and 10W reverse wireless charging, the 12S Ultra on the other hand comes with a slightly smaller 4860 mAh battery which again, tops out at 67W fast wired charging, but the wireless charging speed this time has been reduced to 50W which is still plenty fast if you asked me, and the reverse wireless charging has been kept the same at 10W.
Though the Xiaomi 12S Ultra features a smaller battery capacity, I want to believe that with Qualcomm's claim of the Snapdragon 8+ Gen 1 chipset delivery 30% better performance with less heat, and 10% better battery endurance, the 12S Ultra should be able to deliver about the same battery life, if not better than what we already had on the Mi 11 Ultra. I mean, Apple already proved that it's possible to achieve excellent battery life even with the smallest capacity battery possible, so, I'm hoping this is what Xiaomi wants to achieve here.
Summary & Conclusion
So, having seen all the major differences and similarities between these two phones, one question remains unanswered, and that is; is the Xiaomi Mi 11 Ultra still worth buying right now, now that the 12S Ultra is out?
Well, there is one simple answer to this question, and that is "Yes".
Like every other flagship phone that has ever been announced this year, their predecessors are all still worth buying, simply because they're more like iterative upgrades over those instead of major ones.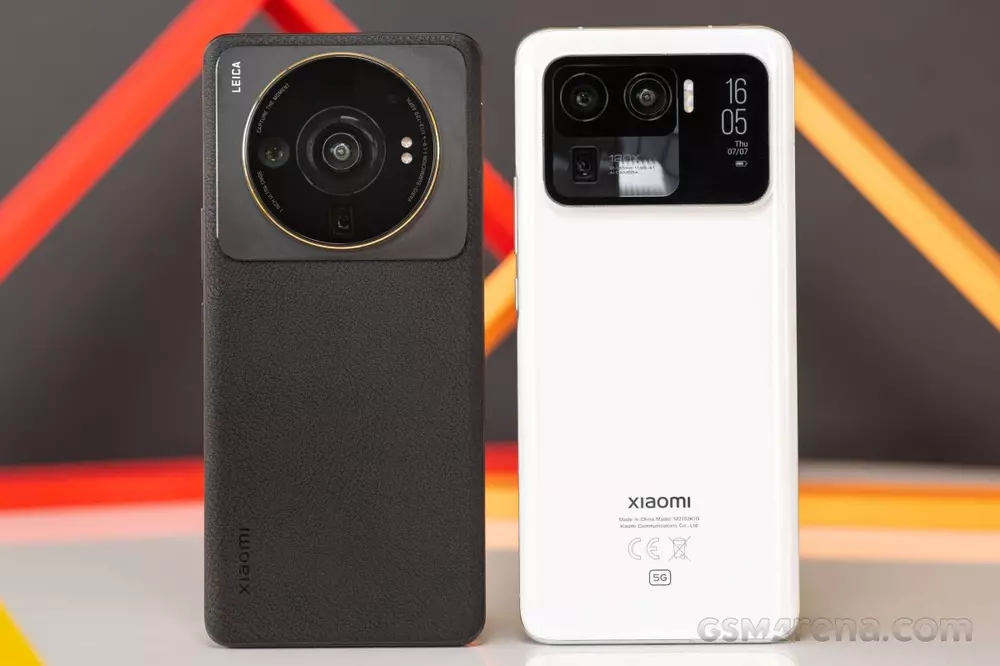 So, on the Mi 11 Ultra, you still get a superior build quality, A+ display, outstanding performance even with last year's chipset, first-grade camera performance, similar software experience to the 12S Ultra even if it's still running on the now-aging Android 11 version, etc.
Honestly, the only major change that the 12S Ultra brings over the Mi 11 Ultra will be its 1″ sized main camera sensor, and maybe the updated design as well.
And seeing that the 12S Ultra will only be available in China, then it makes sense to just buy the Mi 11 Ultra instead of trying to import the 12S to your country which basically means you'll end up buying 2x more.
If only Xiaomi will be launching the 12S Ultra globally, then it will be a no-brainer for people who want to try out the Xiaomi flagship phones for the first time.
And that wraps it up today for the Xiaomi 12S Ultra vs the Mi 11 Ultra in-depth comparison. If you have any questions or contributions to make, kindly leave them in the comments section below, and if you enjoyed ready this article, then kindly give it a thumbs up by sharing it, and as always, I'll see y'all tomorrow, #peace out.