Do you remember those days when you had to manage a bulk of paper files to maintain the record, share information, and work on your official assignments?
Well, things have changed swiftly. Computers and smart devices are prevalent these days. Technology has enabled us to get rid of massive paper documents. Essential data for personal and professional purposes is created, processed, and preserved on the computer and smart devices such as smartphones and tablets.
There are multiple file formats available for this purpose; these formats ensure that your work is safe and secure, and usable whenever you want.
The most preferred file format for information exchange is known as PDF.
A PDF file comes with fixed-layout support for eSignatures, and DRM (Digital Restrictions
Management). This format makes a file non-editable and data included in the file secure
against illegal copying or theft.
However, what if you need to edit or modify the data in the document? Do you need to convert PDF to Word document?
In some cases, yes! While in others, no!
You may find it confusing and complicated, but don't worry! We will discuss various methods of converting a non-editable PDF to an editable format. Read on to know further details: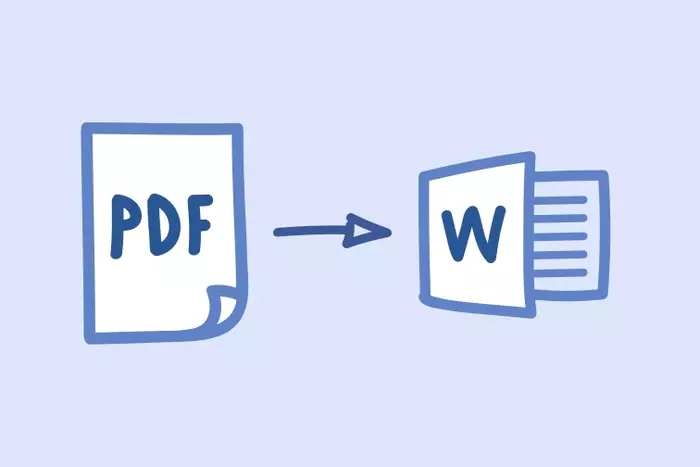 Use Adobe Acrobat
Adobe, as an inventor of PDF, always tries to make the use of this format easier for users. If you want to convert a PDF file to an editable format, simply search adobe acrobat online, opt for PDF to word conversion, and then pick and drop the file into the acrobat window.
However, this utility will ask you to get registered to make this conversion possible. At first, Adobe Acrobat will offer you a free trial, and then you will have to get a premium
membership to continue using this service.
Use A Quality Smartphone Application
The aforementioned method may sound practical to you if you are trying to convert PDF to Word on a desktop, but what if you are using a smartphone? What will you do?
Wait till you reach your workspace and use a tool to convert the document?
Definitely not!
There is a way of converting PDF to word on the go using smartphones. All you have to do is download the PDF to word converter app on your smartphone and edit the file to make necessary changes on the go.
Use Gmail to Make PDF Editable
I bet most people won't don't about it! However, Google is always there to accompany you when it comes to digital services.
Suppose you have received a PDF file that you need to edit quickly and send it back to the person who asked you to modify it. What will you do?
Download the file and then look for other ways to convert PDF to word in order to make it
editable?
There is no need to do that! All you have to do is tap on the file, click "Open With", and then select "Google Docs".
Once you do that, it will open the file in Google Docs, where you can easily edit the file and make necessary modifications to it. You can also download that modified version of the file to your system.

Use an Online PDF to Word Converter
If you don't have an app installed on your smartphone or any other system to make PDF
files editable, you can easily use an online pdf to word converter for this purpose.
A variety of reliable platforms offer online pdf to doc converters that let you convert pdf to word in a matter of seconds and make it editable for the users. Users can access such tools on the go as these are accessible from multiple devices like smartphones, tablets, and computers.
End Words!
When it comes to managing and sharing data, the most preferred file format for this
purpose is undoubtedly PDF. However, the only problem with this file format is it is non-
editable, and if you have to make any necessary modifications, you need to convert PDF to word document.
Otherwise, you will be unable to make any kind of modification to the document that comes with PDF file format because it consists of a fixed-layout and is protected with DRM (Digital Restrictions Management).
Hence we have jotted down some effective methods of converting PDF to Word files easily.
Using any of the abovementioned methods will allow you to make necessary modifications to the PDF file and use it to preserve essential data securely.
We hope this information will be helpful for you whenever there is a need to edit a PDF file.