So, just yesterday, Vivo took to the stage to announce the latest version of its proprietary custom UI, the Origin OS 2.0, nicknamed the OriginOS Ocean, and today, I'm gonna list all the available Vivo smartphones that are currently eligible to get updated to this new UI version starting from 30th Dec 2021, and will run through 2022.
But before then, here's a brief overview of the new Vivo OriginOS 2.0 Ocean.
Overview
So, for starters, the new OriginOS is based on Android 12, and it brings with it the most prominent feature of Android 12 which is the automatic theming feature, and a host of other features, especially when it comes to the overall look of the UI.
There is a new icon and folder design that lets you change the size of the icons and folders on your home screen, and with Android 12's dynamic theming feature in place, the icons and folders can inherit the colors of your phone's wallpaper, giving you a more uniformed, streamlined look and feel.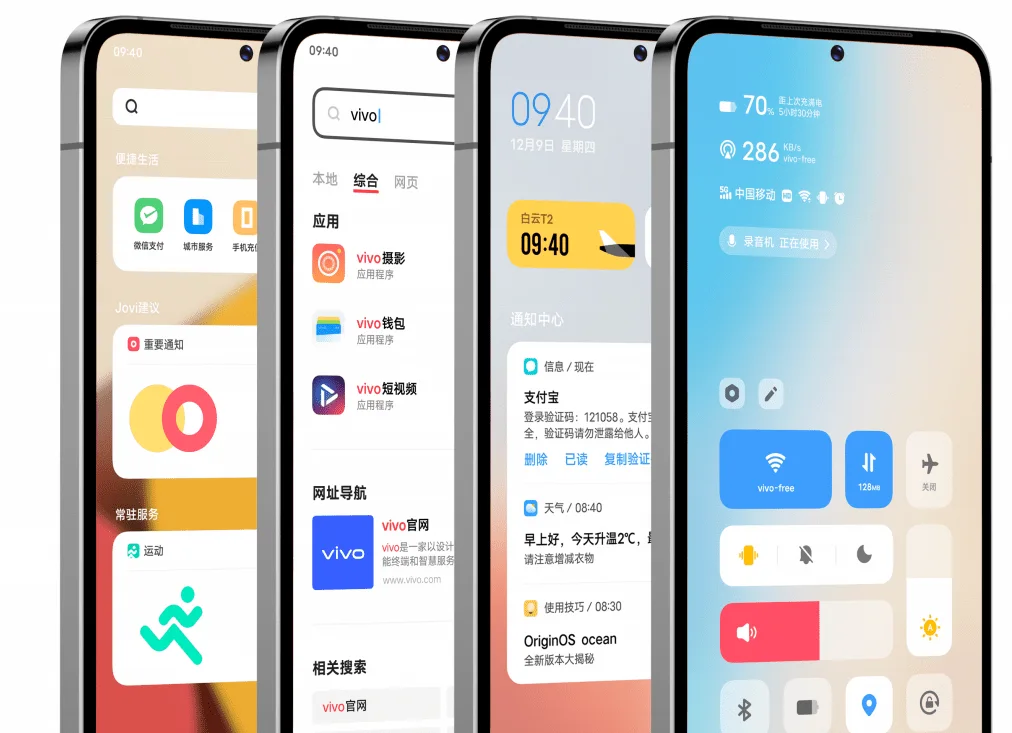 There is a new Origin Cover lock screen that lets you launch apps directly from your lock screen by simply dragging the fingerprint icon to where the app is on the lock screen.
You also get a new Control Center, and even a new live wallpaper called the Ocean live wallpaper, and the default Origin music player for Vivo phones has also gotten a major overhaul that lets it automatically change the theme(colors and icons) of the player based on the type of music that you're listening to.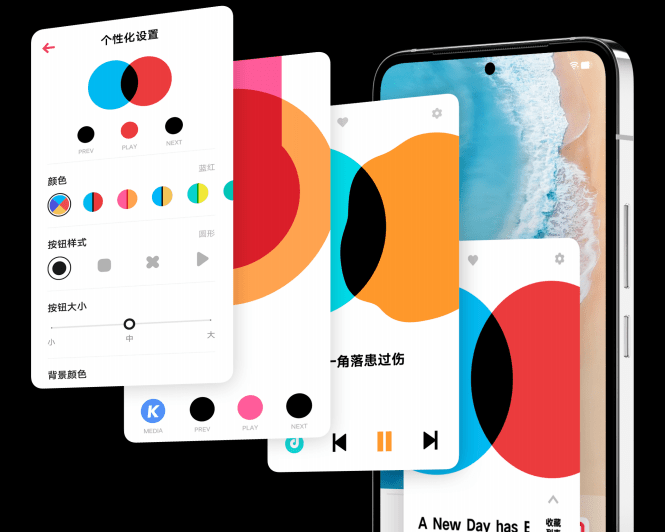 In addition to that, you also get a new phone call UI, a re-done camera UI, and a host of other cosmetic, and non-cosmetic changes and features.
To learn more about the new OriginOS Ocean and all the new features that it brings along with it, you can simply follow the link below to do so.
Learn More: Everything new features and changes that you need to know about the new Vivo OriginOS Ocean.
So, that's just a short overview of the new OriginOS UI, and as promised, here is the list of all Vivo phones that are currently eligible to get the new UI version based on Android 12, starting from Dec 30th, 2021, to April 2022.
All Vivo phones that are eligible to get updated to OriginOS 2.0 Ocean, based on Android 12
30th December, 2021
Vivo X70
Vivo X70 Pro
Vivo X70 Pro+
Vivo X60 curved screen edition
Vivo X60 Pro
Vivo X60 Pro+
Vivo X60t Pro+
Vivo S10
Vivo S10 Pro
Vivo S9
iQOO 8/8 Pro
iQOO 7
January, 2022
Vivo X60
Vivo X60t
iQOO 5
iQOO 5 Pro
iQOO Neo5
iQOO Neo5 Lite
iQOO Z5
iQOO Z5x
February – March, 2022
Vivo X50
Vivo X50 Pro
Vivo X50 Pro+
Vivo X30
Vivo X30 Pro
Vivo S10e
Vivo S9e
Vivo S7
Vivo S7t
Vivo S6
Vivo Nex 3S
Vivo T1
April, 2022
iQOO 3
iQOO Neo3
iQOO Z3
iQOO Z1
iQOO Z1x
Vivo Y76s
Vivo Y71t
Vivo Y53s
Vivo Y53s T1
Vivo Y53s T2
Vivo S7e
Vivo T1x
Vivo Z6
And that makes up the list of Vivo phones that are currently eligible to get the new OriginOS Ocean update in the coming weeks and months.
So, kindly tell us what you think about this new OriginOS Ocean by leaving a comment in the comments section below, and if you find this post helpful, kindly give it a thumbs up by sharing it, and as always, I'll see y'all tomorrow, #peace out.
Read Also
• All you need to know about BBK Electronics, the Chinese company behind Vivo, Oppo, OnePlus, Realme, and iQOO mobile phones.