Advertisements
How do you connect a JBL speaker or speakers to an iPhone?
Well…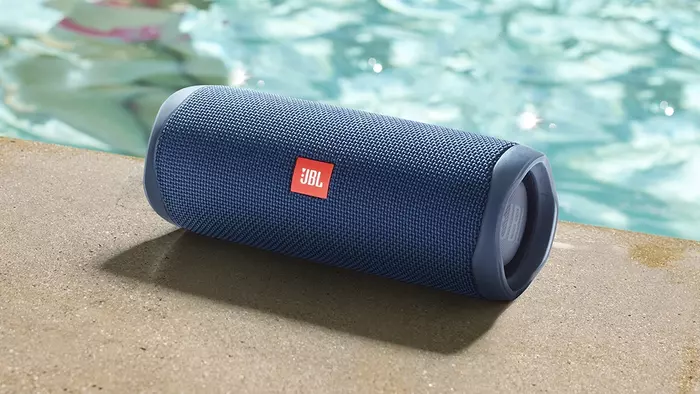 If you're having difficulties connecting or pairing your JBL Bluetooth speaker to your iPhone, well, the good news is, today, I'm gonna be showing you exactly how you can do that, and trust me, it's not as difficult as you think it is
One of the reasons why Bluetooth devices sometimes refuse to pair to our phones is because they've been paired to another device or smartphone in the past, and we first need to unpair them from those devices, before attempting to pair or connect them to our own devices.
Most Bluetooth speakers come with a Bluetooth pairing button that lets you do this, on the JBL speakers, this button is usually denoted with a Bluetooth icon

on it, and all you have to do is just press this button to put the speaker in pairing mode so that your iPhone can recognize it when searching for nearby Bluetooth devices to pair with.
And just so you know, this tutorial stays valid for all speakers under the JBL branding, like the JBL Go speakers, the Clip lineup, the Flips, Charge, Xtreme, etc.
So, having said that, and without further ado, let's see how we can connect our JBL speakers to our iPhones. #enjoy.
More Guides
• How to turn off volume limit on iPhones.
• How to pause and resume video recording on iPhones.
• How to fix "Update Apple ID Settings" issue on iPhones.
• How to see the clipboard on your iPhones, & the best clipboard managers for iPhones.
How to connect & pair your JBL speakers to your iPhone
Follow these steps to see how you can connect your JBL Bluetooth speaker to your iPhone.
First of all, power on the JBL speaker by pressing the power button.
After that, you need to put the JBL speaker in pairing mode, doing this will disconnect it from any device it is paired, and make it ready to be connected to a new device.
And to do that, simply press and hold the button with a Bluetooth icon until you hear a sound.
Now with your iPhone, go to your settings menu, and go to "Bluetooth".
Turn on Bluetooth on the iPhone, and it should start scanning for nearby devices.
Once it sees your JBL speaker, tap on it, and the both of them should be paired and connected.
After that, you can start blasting your tracks as loud as you want on your speaker.
And that's simply how you get to connect or pair your JBL speakers to your iPhone, told you it was easy.
So, in the meantime, kindly let us know in the comments section below if these steps worked for you or not, and if they did, kindly give this post a thumbs up by sharing it, and always, I'll see y'all tomorrow, #peace out.