Advertisements
If you stick around long enough, today I'm gonna be teaching you ways that you can properly wear your Apple Airpods Pro wireless earphones, so they can deliver the best sound quality to you, and they don't fall off your ears while doing so.
So, you're ready?
Well then, let's get started. #enjoy.
The Apple AirPods Pro is unarguably among the best and some of the most expensive true wireless earphones that you can spend your money on right now, but, being the best and most expensive doesn't mean they're perfect right?
Especially when you as the user, are not wearing them properly the way the manufacturer, Apple, wants you to wear them.
So, by default, the Airpods Pro comes with three silicone ear tips, namely; Small (S), Medium (M), and Large (L), all for different ear shapes and sizes, and it already has the medium-sized one attached to it right from the box.
So, the thing is, if you always experience the issue of your Airpods Pro falling off from your ears, or you feel that you're not getting the best sound quality from them, then it's probably because you're not using the right ear tips.
The right ear tips should provide a firm fit to your ears and will avoid sound from leaking in or out of the Airpods, thereby providing a superior sound quality in return.
So, what I'm gonna teach you today is, first, I'll be showing you how to change or replace the ear tips, and then after that, I'll also show you how to run the Airpods ear tip fit test on your phone to confirm if you're wearing them properly or not.
And without further ado, let's begin.
How to properly wear your Airpods Pro
1.
Change the ear tips
To change your ear tips, all you have to do is;
While holding your Airpods Pro in one hand, use your fingers to flip the ear tip inside out to reveal its base.
Gently squeeze the base of the ear tip.
Pull it with a little force until it pops out, you will hear a click sound when it does.
Take the next ear tip, and align it with the Airpods Pro.
If you look closely, you'll notice the Airpods Pro and the ear tip have an oval shape, so make sure they're properly aligned.
Now push the ear tip inside the Airpods Pro until you hear the click sound once again, confirming that it's in.
And you're done.
You can watch the video below to see a better visual representation of the steps I listed up there.
Now, having done that, it's time to run the ear tip fit test to confirm if you're wearing the right ear tips for your ears or not.
2.
How to run the Airpods Pro ear tip fit test
Follow these steps to run the Airpods Pro ear tip fit test.
First of all, make sure that your iPhone is running iOS version 13.2 or later.
And with your Airpods Pro connected to your iPhone, and the Airpods in your ears, go to Bluetooth settings.
From your list of connected devices, locate your Airpods Pro, and you will see an ⓘ icon beside it just like every other item on the list.
Tap on this icon, and you'll be taken to a new page.
From this page, scroll down a bit until you see the "Ear Tip Fit Test" option, tap on it.
Tap continue on the next page, and finally, tap the "Play" button on the last page to start the test.
If you're putting on the right ear tips for your ears, you'll see a green check mark to confirm that.
But if you're putting on the wrong ones, you'll be prompted to change the ear tips.
Kindly do so by following the steps above to change your ear tips, and after that, you can run the test again.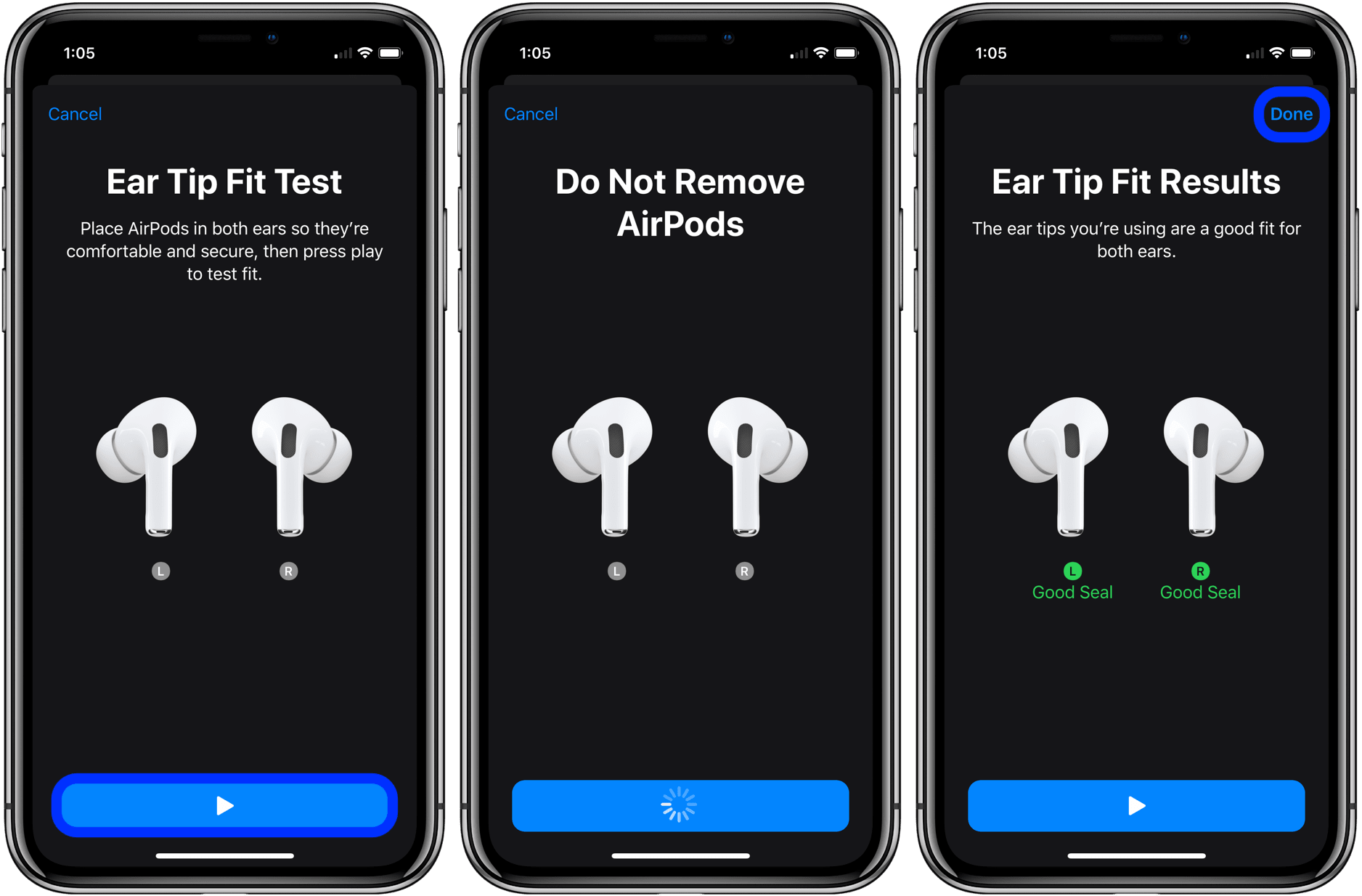 Remember that you can use two different ear tip sizes for your two different ears, say something like the large ear tip size on one ear, and the medium or small one on the other ear.
So, follow the steps above until you get the best ear tip sizes and fit for your ears, and with that, well, that's how you get to properly wear your Apple Airpods Pro wireless earphones.
And if for any reason none of the provided ear tips could give you that perfect fit, then maybe you should try looking for a third-party ear tip from a store near you or online.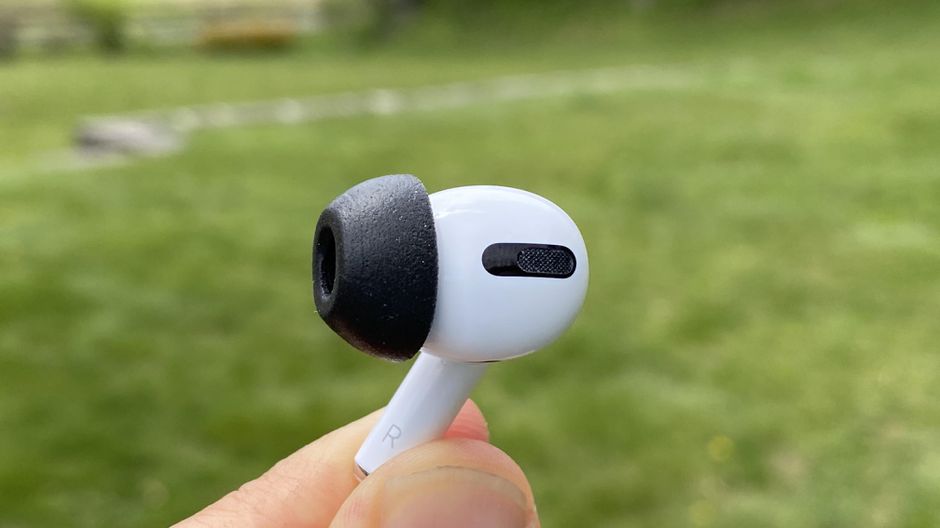 And that wraps it up for today on how to properly wear your Apple Airpods Pro wireless earphones, kindly let us know if these steps worked for you by leaving a comment for us in the comments section below, and if you find this article helpful, kindly give it a thumbs up by sharing it, and always, I'll see y'all tomorrow, #peace out.
Read Also
• Best Samsung Galaxy smartphones with high refresh rate displays.