We have some new flagship killers guys, the long-awaited, and just announced Xiaomi Redmi Note 10 phones. Whoo!!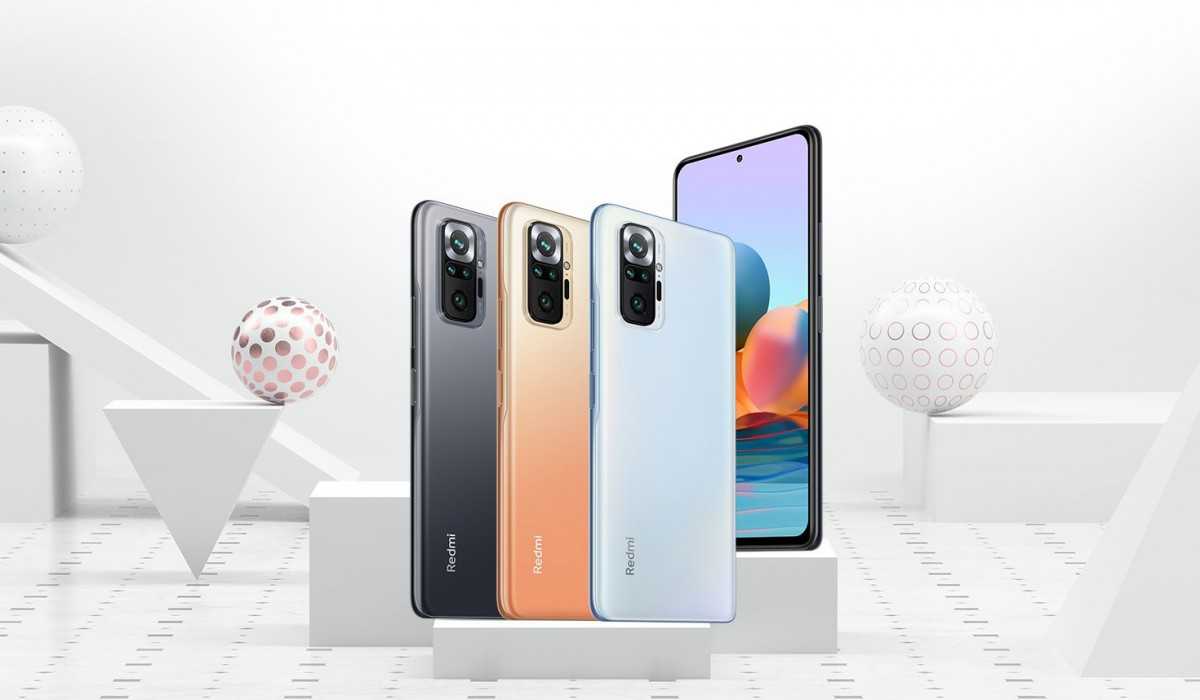 So here's the thing. If you once thought, or you're still thinking the Redmi Note 9 phones from last year were so good, then you haven't really been thinking hard enough, because these ones, will blow your mind.
Ready? Let's get started.
Earlier today, Xiaomi officially took the veils off its long-awaited Redmi Note phones for 2021 for the Indian market and global markets as well.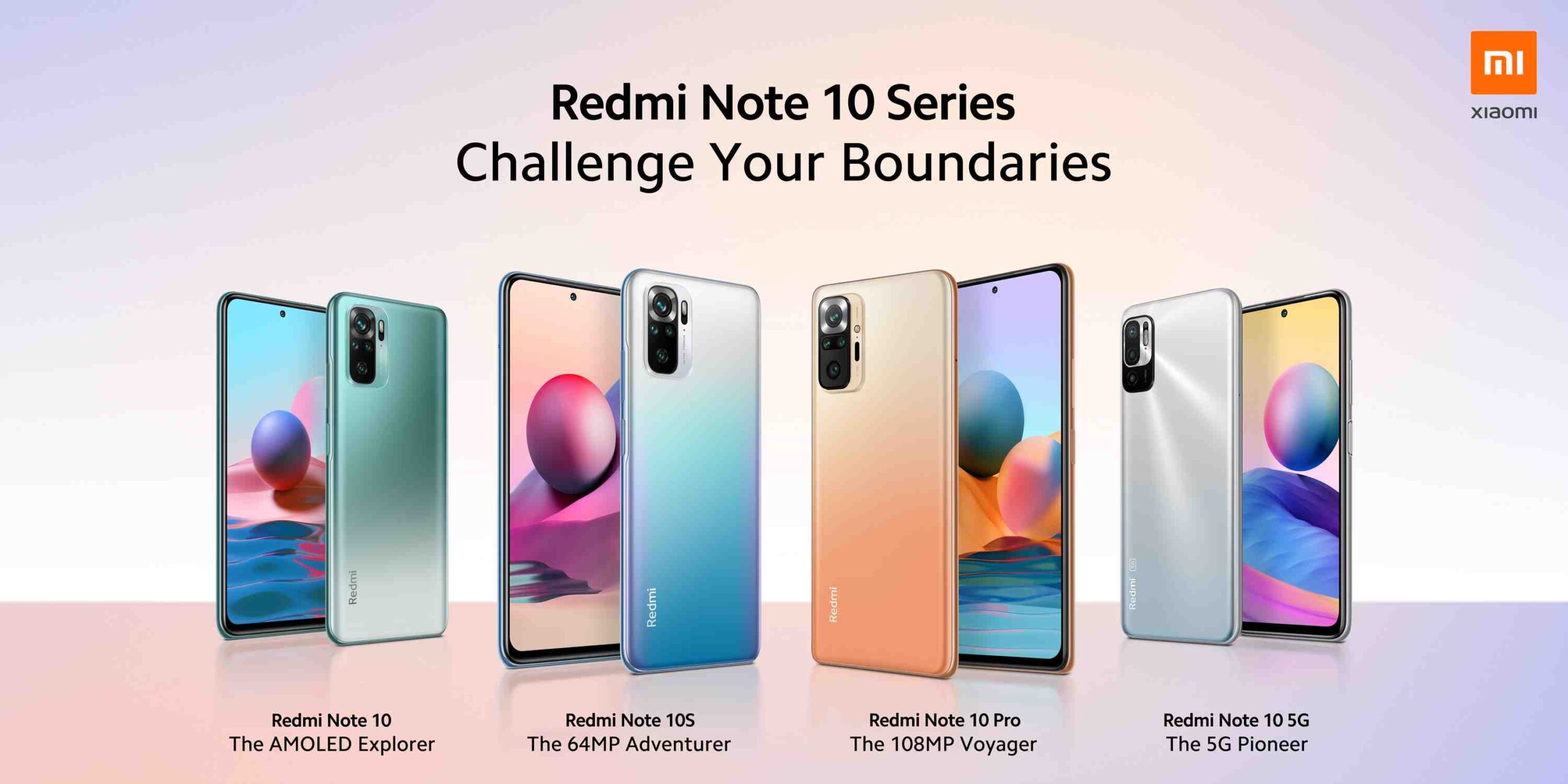 In Xiaomi's usual fashion of launching the same smartphone without different names in different regions, In India, the phones come in a pack of three, consisting of the Redmi Note 10, the Redmi Note 10 Pro, and the Redmi Note 10 Pro Max, with the Pro Max model leading the pack.
While in other markets, there are actually four smartphones, starting this time with the Redmi Note 10 Pro which is the same phone as the Redmi Note 10 Pro Max in India, there is the regular Redmi Note 10, the Redmi Note 10S, and the Redmi Note 10 5G.
Now for a starting price of just $279 for the base configuration model of 6GB RAM + 64GB storage of the Redmi Note 10 Pro Max, here's everything that you stand to get.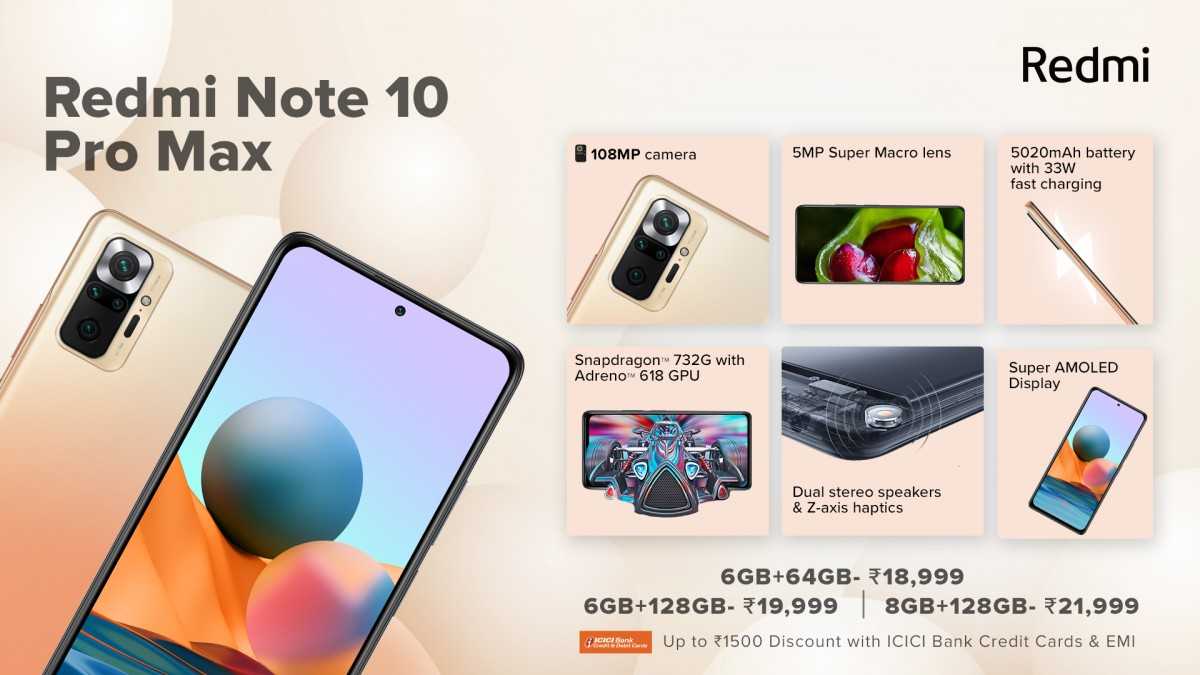 First is a 6.67 Inches Full HD+ 120Hz HDR10-compliant AMOLED display that can reach maximum brightness levels of 1100 nits if there is a need for it, a 108MP quad-camera system, Snapdragon 732G processor, 33W superfast charging system that is paired to a 5020mAh battery capacity, stereo speakers, and a glass build, featuring Corning Gorilla Glass 5.
While on the other hand, the Redmi Note 10 Pro is basically the exact same phone as the Pro Max model, but this time, it comes with a lesser 64MP quad-camera setup.
For the global markets where the Pro Max model is not available, the 10 Pro will be packing the same 108MP camera as the Pro Max.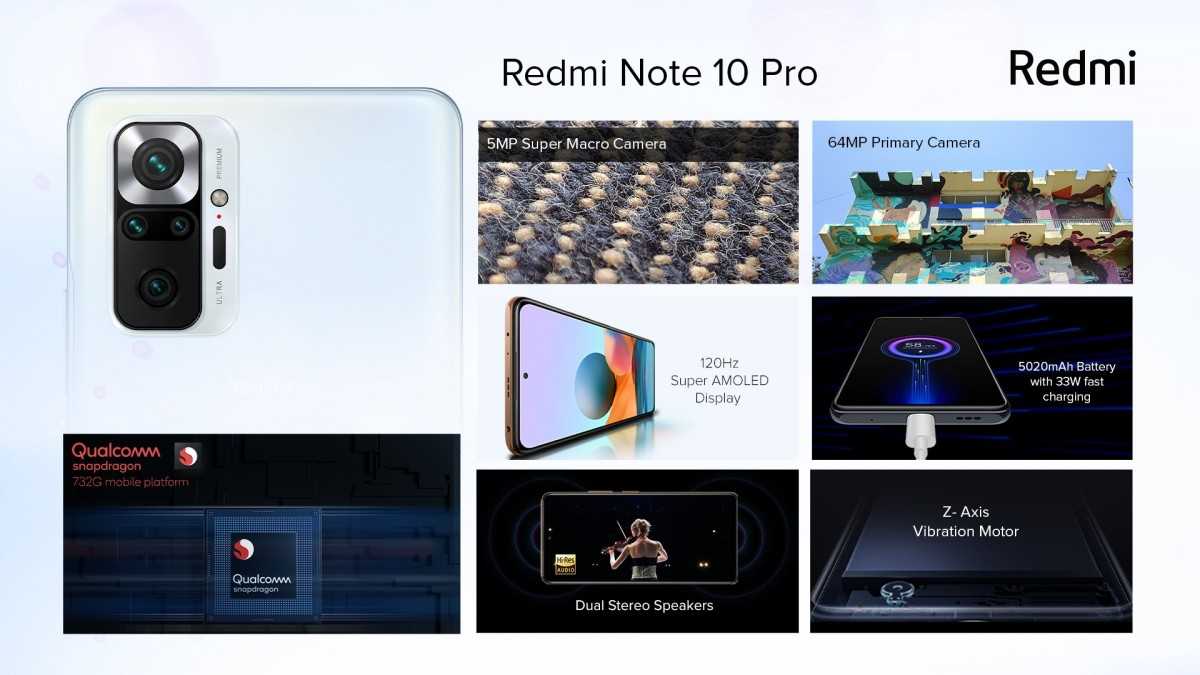 On here, you get the same 6.67 Inches 120Hz HDR10-compliant AMOLED panel reaching up to the same maximum brightness levels as the Pro Max model, same processor driving the whole thing, 33W superfast charging with same 5020mAh capacity battery, stereo speaker setup, and an even more lesser price, starting at just $220 for the base configuration which consists of 6GB of RAM and 64GB of internal storage.
Now as for the bottom child which is the vanilla Redmi Note 10, it is built around a smaller and more compact footprint, flexing a 6.43 Inches AMOLED display with no high refresh rate numbers of any sort, a 48MP quad-camera setup, Snapdragon 678 chipset, same 33W superfast charging, but this time, it is paired to a non-significantly smaller 5000mAh power pack, and it packs a stereo speaker setup as well.
Pricing starts at $199 for the base configuration model which consists of 4GB of RAM and 64GB of internal storage. Aside from their base configurations, all three phones can be had with even higher amounts of RAM and internal storage sizes, up to 8GB and 128GB of RAM and storage respectively.
All three phones are IP53 rated for ingress protection against dust and water splashes. You can further see a more detailed head-to-head comparison between the three phones on GSMArena's phone comparison page when you simply follow the provided link below.
Head To Head Comparison – Xiaomi Redmi Note 10 vs Redmi Note 10 Pro vs Redmi Note 10 Pro Max.
Alright guys, that will be all for today concerning the just newly announced Redmi Note phones. Kindly give this article a thumbs up by sharing it if you enjoyed reading it, and as always, I'll see you all tomorrow, #Peace Out.