Movies like "Whiplash" – "Whiplash" is a gripping drama that follows the ambitious young jazz drummer Andrew Neiman as he enrolls in a prestigious music conservatory. Determined to become one of the greatest drummers of his generation, Andrew catches the attention of the renowned and brutally demanding music instructor, Terence Fletcher.
Under Fletcher's unorthodox and often abusive tutelage, Andrew is pushed to his limits, both physically and mentally, as he strives for perfection. The film explores the toxic relationship between student and teacher, highlighting the sacrifices and personal toll that come with pursuing excellence.
So, if you enjoyed this movie, and looking for more films like it, then so no more, cause in this article, we'll be showing you some of the best movies like "Whiplash" that you need to see today.
#enjoy!!!!
30 Movies Like "Whiplash"
From "Joker" to "A Beautiful Mind", "Black Swan", etc, here are the best movies like "Whiplash".
| MOVIES | RELEASED | DURATION | RATING |
| --- | --- | --- | --- |
| Joker | 2019 | 2h 2m | 8.4 (1.4M) |
| A Beautiful Mind | 2001 | 2h 15m | 8.2 (949K) |
| The Pianist | 2002 | 2h 30m | 8.5 (855K) |
| Black Swan | 2010 | 1h 48m | 8.0 (788K) |
| The Imitation Game | 2014 | 1h 54m | 8.0 (788K) |
| The Social Network | 2010 | 2h 00m | 7.8 (722K) |
| Million Dollar Baby | 2004 | 2h 12m | 8.1 (699K) |
| The King's Speech | 2010 | 1h 58m | 8.0 (691K) |
| Birdman or (The Unexpected Virtue of Ignorance) | 2014 | 1h 59m | 7.7 (645K) |
| Rocky | 1976 | 2h 00m | 8.1 (598K) |
| Bohemian Rhapsody | 2018 | 2h 14m | 7.9 (555K) |
| Dead Poets Society | 1989 | 2h 8m | 8.1 (509K) |
| Rush | 2013 | 2h 3m | 8.1 (491K) |
| The Queen's Gambit | 2020 | TV Mini Series | 8.6 (489K) |
| Warrior | 2011 | 2h 20m | 8.2 (481K) |
| Room | 2015 | 1h 58m | 8.1 (431K) |
| Ford v Ferrari | 2019 | 2h 32m | 8.1 (417K) |
| Amadeus | 1984 | 2h 40m | 8.4 (409K) |
| A Star Is Born | 2018 | 2h 16m | 7.6 (397K) |
| Creed | 2015 | 2h 13m | 7.6 (296K) |
| The Greatest Showman | 2017 | 1h 45m | 7.5 (292K) |
| Rocky Balboa | 2006 | 1h 42m | 7.1 (224K) |
| Rocky II | 1979 | 1h 59m | 7.3 (221K) |
| Rocky IV | 1985 | 1h 31m | 6.9 (216K) |
| Rocky III | 1982 | 1h 39m | 6.8 (201K) |
| The Karate Kid | 2010 | 2h 20m | 6.2 (193K) |
| Foxcatcher | 2014 | 2h 14m | 7.0 (145K) |
| Creed II | 2018 | 2h 10m | 7.1 (144K) |
| Rocky V | 1990 | 1h 44m | 5.3 (144K) |
| Clouds | 2020 | 2h 1m | 7.5 (11K) |
More
Joker
"Joker" is a gripping and intense psychological thriller that delves into the origins of one of the most iconic supervillains in comic book history.
Set in the gritty and atmospheric backdrop of Gotham City, the film follows Arthur Fleck, a troubled and marginalized aspiring comedian who descends into madness and becomes the infamous Joker.
As Arthur navigates a society plagued by inequality and corruption, he faces rejection, isolation, and a series of traumatic events that push him further toward his dark transformation. "Joker" explores themes of mental illness, societal alienation, and the consequences of a broken system.
A Beautiful Mind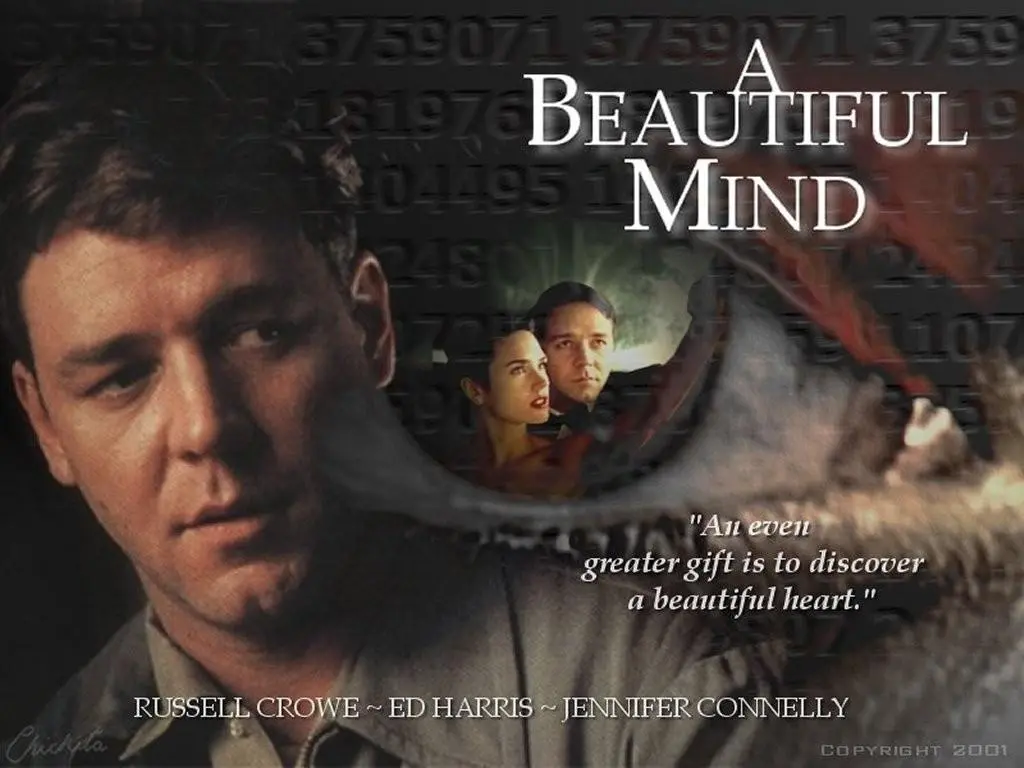 "A Beautiful Mind" is a captivating biographical drama that tells the inspiring and heart-wrenching story of mathematician John Nash. Set against the backdrop of the 1950s and 1960s, the film follows Nash's remarkable journey from his early brilliance and academic success to his struggle with paranoid schizophrenia.
As Nash's world becomes consumed by delusions and paranoia, he must navigate the challenges of his illness while trying to maintain his relationships, career, and sense of self. Through perseverance and the unwavering support of his wife, Alicia, Nash manages to make groundbreaking contributions to the field of mathematics and eventually finds a way to live a fulfilling life.
"A Beautiful Mind" is a thought-provoking exploration of the human mind, resilience, and the power of love and determination.
Black Swan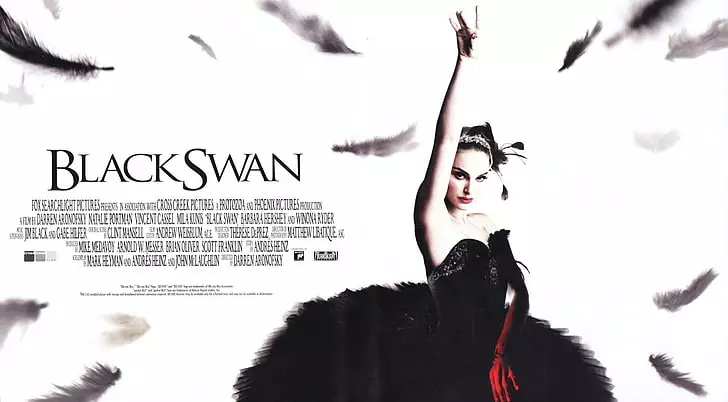 "Black Swan" is a mesmerizing psychological thriller that blurs the line between reality and obsession. The film follows Nina, a talented and dedicated ballerina who lands the lead role in a production of "Swan Lake."
As she immerses herself in the demanding and competitive world of ballet, Nina begins to experience a psychological transformation. Haunted by her own insecurities and the relentless pursuit of perfection, she descends into a dark and hallucinatory journey. As the pressures mount and her mental state deteriorates, Nina's pursuit of artistic excellence takes a toll on her relationships, her sanity, and her very identity.
"Black Swan" explores themes of passion, ambition, and the price one pays for greatness.
The Queen's Gambit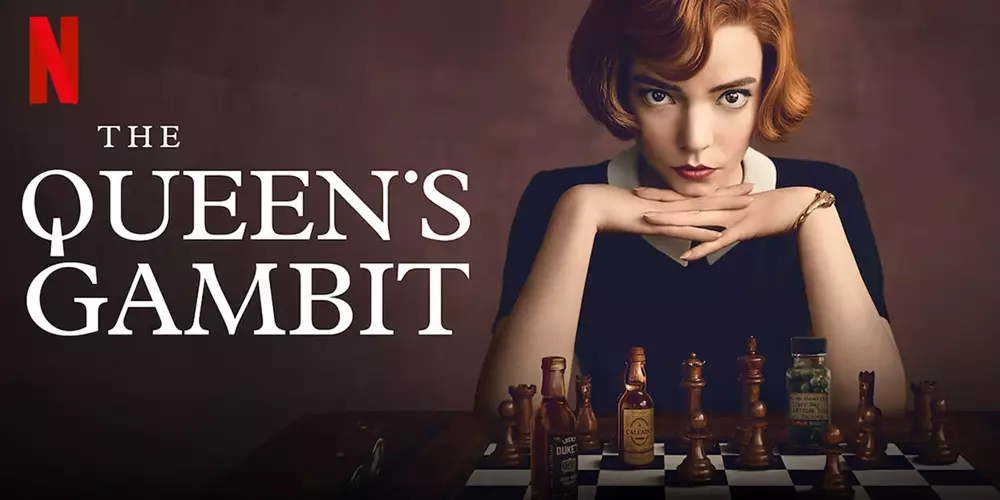 "The Queen's Gambit" is a captivating miniseries that follows the life of an orphaned chess prodigy, Beth Harmon. Set in the 1950s and 1960s, the story unfolds as Beth discovers her extraordinary talent for chess and embarks on a remarkable journey to become a world-class player.
Along the way, she battles personal demons, addiction, and the challenges of a male-dominated chess world. As Beth rises to prominence, her brilliance and determination captivate the attention of the chess community, as well as the public at large.
This coming-of-age tale explores themes of identity, resilience, and the pursuit of greatness, while also delving into the complexities of human connection and the price of success.
Clouds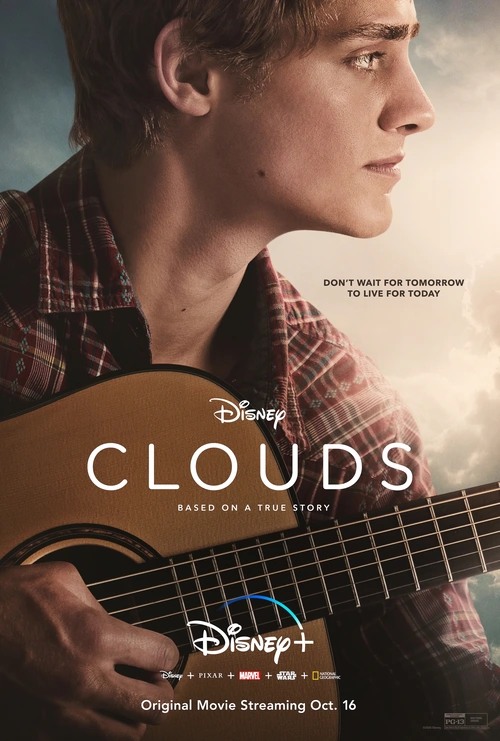 "Clouds" is a heartfelt and inspiring film based on the true story of Zach Sobiech, a teenager with a passion for music who is diagnosed with a rare form of bone cancer.
Despite the challenges he faces, Zach refuses to let his illness define him and decides to pursue his dream of making music. With the support of his best friend and a dedicated teacher, Zach records and releases a touching and uplifting song called "Clouds," which quickly goes viral.
As his health deteriorates, Zach's journey touches the lives of millions around the world, spreading a message of hope, love, and the power of following one's dreams. This poignant and emotional film explores themes of resilience, friendship, and the indomitable human spirit.
---
And there you have it, folks, the top 30 best movies like "Whiplash" that you need to see today. Give this post a thumbs up by sharing it if you find it helpful, and as always, I'll see y'all tomorrow, #peace out!!!