If you're planning to start a blog this year, and you don't know how to go about it, well, it's a good thing you're here today, cause I'll be teaching everything you need to know about starting a blog in 2022, from choosing a niche to choosing your blogging platform, your domain name, setting up the blog itself, how to get content ideas, etc.
So, if you're not too busy, join us today, and let's guide you on how you can start up your own blog in 2022.
But, first of all;
What is a blog?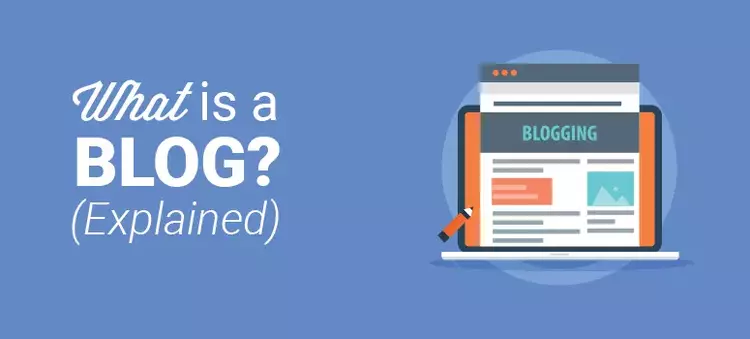 Personally, I don't think there's any finite definition to what a blog is, but I want you to think of it as a website, either owned by a single person, or a group of individuals called a team, where they share and upload stuff called "posts" (mostly written articles), that people can read, gain knowledge from, engage with by leaving comments, and even share them to other persons using various platforms.
And there are lots of blogs scattered all over the internet today, covering various topics, and can be grouped into many different categories, called "Niches".
We have the popular tech blogs such as this one, the celebrity and gossip blogs, travel, news, politics, entertainment, marketing blogs, etc.
So when starting a blog, the first thing you should do is decide what niche you will like your blog to be based on.
And that brings us to the techniques of choosing the perfect blogging niche for you.
How to choose the perfect blogging niche for yourself (passion driven, or profit driven)
Blogging is a profession that is mainly "passion-driven", and as such, when deciding on what niche you should settle for, you should choose a niche that has to do with what you have the passion for.
If you're the type that loves gaming, and you want to start up a blog, then the gaming niche will probably be the best and most comfortable one for you to venture into. If you're the type that loves to talk about marketing and advertising, then the marketing niche should be the best one for you.
But there's a catch.
And that's the fact that some niches are more profitable than others when it comes to income.
So, passion aside, if you're starting a blog for the sole purpose of making income with it in the long run, then you should consider choosing a very profitable niche to venture into, and speaking about profitable niches, you can follow this link to see some of the most profitable blogging niches to venture into in 2022.
So, having known what a blog is all about, and how to choose the perfect niche for yourself, now let's take a close look at the other technical stuff that comes after.
And to make things less difficult for you, here is a list of everything that we'll be discussing further.
Choosing a suitable blogging platform.
Choosing and securing a suitable domain name for your blog.
Choosing and investing on a reliable web hosting service (depends on the platform chosen earlier).
Setting up your blog and design (whether with already-made themes, or hiring a web developer to do that for you).
Writing and publishing your content or posts.
Submitting your blog to popular search engines, such as Google, Bing, Yandex, etc.
Promoting your blog using popular social media platforms like Facebook, Twitter, etc.
And finally, how you can make money or generate income with your blog.
So, let's begin with the first one.
1.
Choosing a suitable blogging platform
Now when it comes to blogging, there are quite a handful of platforms that you start up your blog on such as Wix, Joomla, Tumblr, etc, but the two most popular ones that everyone uses are Blogger and WordPress.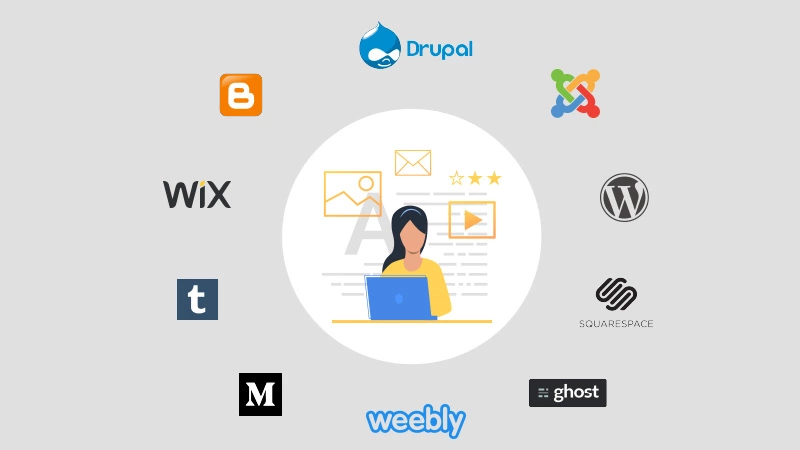 Blogger is mostly used by individuals like you who are complete novices and are still trying to find their balance on the blogging playground, and wouldn't want to take risks that will cost them anything.
Reason being the fact that, unlike WordPress which is used mainly by professionals and large business organizations, Blogger is free to use, and it will literally cost you little to nothing to set up your blog on it.
The platform itself was developed by Google, and if you wish, they'll be happy to give you a domain name for free, and even host the blog for you, all for free, but all these comes at a cost of it having fewer features as compared to its bigger counterpart, WordPress.
So, unlike Blogger, WordPress is currently the most-used and generally accepted platform for blogging, both for professionals, and beginners alike.
Though the platform itself is free for all to use, you'd have to pay for your own domain and hosting.
What makes it more robust than Blogger is the fact that you have a plethora of features and plugins at your fingertips, both free and paid, for literally anything you might have in mind to do on your blog.
Do you want to show a particular post to a specific group of people and not show it to the rest, there is a plugin for that, do you want to add an image carousel or gallery to your blog, there is another plugin for it, and so on, and so forth.
So, WordPress is a platform that is popular and mainly driven by the sheer amount of plugins at your disposal, which in turn makes your work easier, and as such, the larger percentage of people prefers to use it, as compared to Blogger.
So, in conclusion, when starting a blog, and don't know what platform to choose between Blogger and WordPress, well, I'll advise that you go with WordPress because it is the generally accepted platform for blogging in modern times.
Though Blogger might seem easier to use to understand, you'll be doing yourself more good to start up your blog on the WordPress platform.
And if you care to learn more about the key differences between these two platforms and the advantages and disadvantages they have over and against one another, you can follow any of the links below to see those.
Read Also
2.
Choosing a suitable domain name for your blog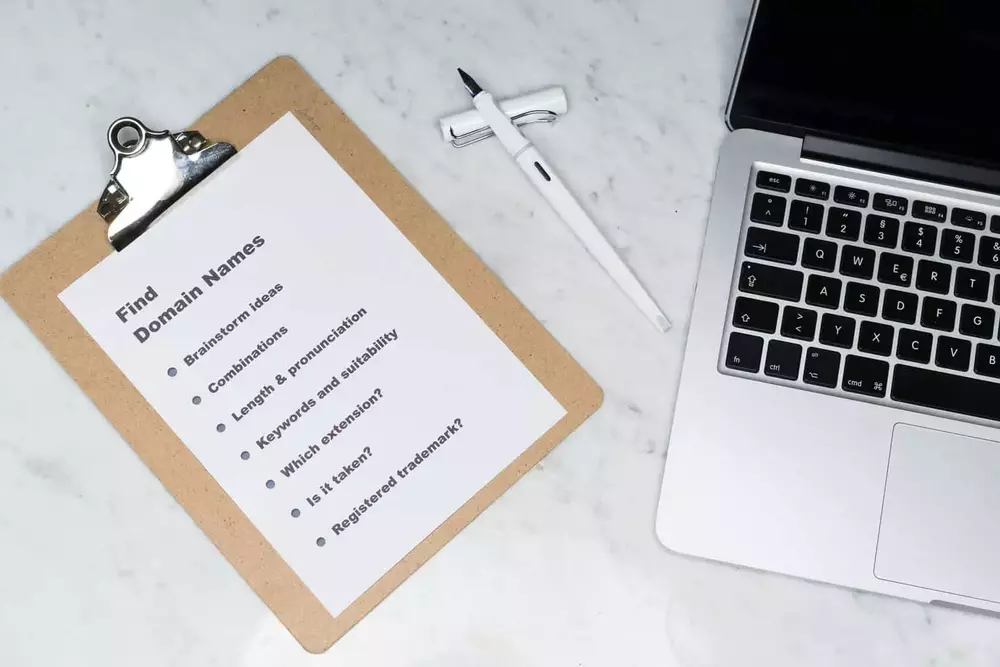 A typical domain name looks like this "www.example.com".
This will be used as your blog address, and it's also literally the name or identity of your blog, so when choosing one for your blog, you have to come up with something that is not only creative, but also naturally falls in line with the primary purpose for which the blog is created.
For instance, you can't be a tech blogger, and your domain name is "www.sweetsensation.com".
I mean, technically it's not a big deal, and neither does it pose any problems to your blog after all, but hearing the phrase "sweet sensation", what first comes to your mind?
Maybe a blog that talks or teaches about how to bake cakes and lollipops right? That is what the wrong choice of domain names can do to a blog.
So, like I said before, try to pick a name that instantly points people towards the purpose of the blog when they hear it for the first time.
For instance, even if you haven't visited the site, GSMArena.com for once in your life, but immediately you hear the phrase "GSM Arena", you should be able to guess that this is a blog that talks about smartphones.
You get the drill now, right?
And speaking about domain names, well, if you choose to start up your blog on the Blogger platform, you can either choose to make use of the free domain names that will be provided for you depending on what you choose to call your blog;
For instance, if you choose to call your blog "sweet sensations", then a free domain name from the platform will look like this "www.sweetsensations.blogspot.com", notice that it ends with a ".blogspot.com" extension instead of just ".com"?
Yes, that is one of the disadvantages of using the Blogger free domain name. But it's not a big deal, since you can change it anytime you like to a custom and more personalized name like "www.sweetsensations.com" without the .blogspot.com extension at the end of it, but that will only happen when you purchase your own custom name.
And speaking about custom domains, there are lots of third-party domain registrars or companies that are ever eager and ready to sell you one.
We've got the likes of Gigalayer, BlueHost, GoDaddy, NameCheap, HostGator, etc. All these are domain name registering companies, and they can also be called "Web hosting companies".
And we'll get to that in a minute.
3.
Choosing the best web hosting service & plan for your blog
The word "hosting" comes from the word "host", and what is it all about?
Simple, a host is a virtual computer on the internet, just like your regular physical computers, and this is where all the files contained in your blog will be stored, same way you store files on your physical computers.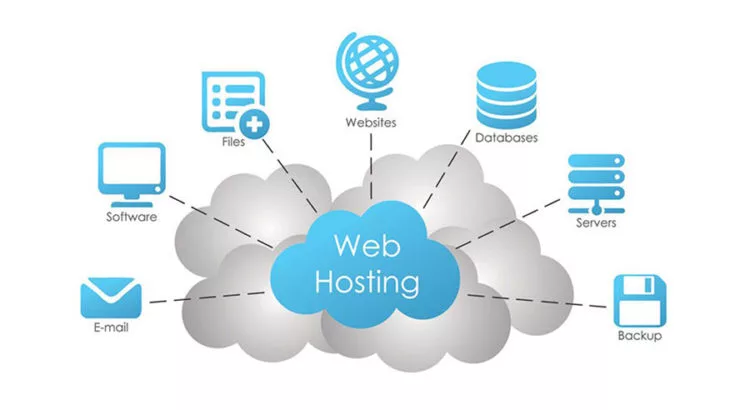 And just the same way you have to buy a computer before you can make use of it, you also have to buy your web hosting subscription plan before you can open your blog.
But this is strictly limited to people who chose to open their blogs on the WordPress platform, because for those who chose Blogger, Google already has you covered on that, same way they have you covered on the domain name aspect.
So, when purchasing your hosting plan, there are some factors you need to consider, like the server response time, speed, renewal prices, and the overall size of the hosting plan you chose.
And most times, these factors depend on the hosting company you chose to buy from, some companies have better and faster servers than their competing opponents, while others might seem cheaper, some will even throw in a couple of freebies like a free domain name if you purchased a hosting plan from them to attract you.
So, you have to take your time to research some of these companies before concluding on the one to invest your money in.
But speaking about reliable web hosting companies, some of the best ones you can find around are the ones I already mentioned before which include; Bluehost, GoDaddy, Siteground, Hostgator, Namecheap, etc.
And if you care to know more about web hosting and web hosting companies, and how to choose the best one for your blog, below are some of the best resources that will open your eyes to those.
What is web hosting, & the best web hosting companies
4.
Setting up your blog and designing it.
After you're done acquiring your domain name and have paid for a web hosting subscription plan, then the next thing you should start doing is to set up the blog and design it as well.
For this, you can hire a professional web developer to take care of it for you, or if you have the technical know-how, then you can do it yourself.
And if you're doing it yourself, no matter what hosting company you got your domain name and hosting from, they should provide you with a medium from which you can set up your blog, and in this case, it's called a "CPanel".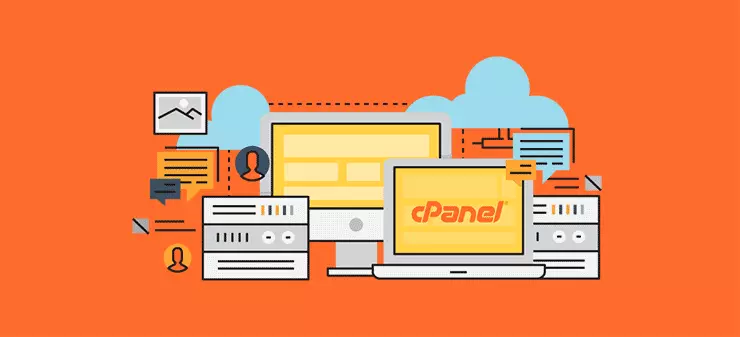 The hosting provider will provide you with both the username and password to log in to your CPanel dashboard, and it is from this dashboard that you can begin your blog installation and setup.
Blog installation and setup is another very broad topic on its own, so instead of bothering and boring you with all the technical bits that have to do with it, I will point you instead to a complete step-by-step guide that teaches you "everything you need to know about installing your first blog from the CPanel dashboard".
So, follow the link below in order to see that.
Read now: Step-by-step guide on how to install and set up your first blog from the CPanel dashboard.
5.
Writing and publishing your first content on your blog
So, after you're done setting up your blog, and you're satisfied with the work done so far, the next thing you'll want to do is to start writing your first blog post, and this is where things begin to take a different turn, and a more personal approach.
First of all, every blogging niche has its own writing style. The way a post will be written and delivered on an entertainment niche blog is not the same way a post will be written and delivered on say, a marketing and advertising niche blog.
And aside from picking and mastering the writing style of whatever niche you're in, you also have to know about how to come up with profitable topics to write about, and this is what is called "Keyword researching".
And like before, keyword researching is a whole new topic in the blogging space on its own, so, we wouldn't be going into all the technical details right here on this page, instead, I'll be pointing you to some reliable sources where you can learn the ABC and XYZ of keyword researching if you're really passionate about blogging.
Learn the ABC & XYC of keyword researching from here
So, in conclusion, you have to pick a particular writing style that is suitable for whatever niche you find yourself in, and to keep getting fresh and profitable content topics to write without running out of ideas, you have to learn and master the art of doing proper keyword research.
6.
How to submit your blog to popular search engines like Google, and Bing
After you're done writing your first blog post, then it's high time you submit your blog to popular search engines such as Google, Bing, Yandex, etc, so you'll be getting free traffic from them, and this is the stage where you'll be introduced to what is called, SEO (Search Engine Optimization).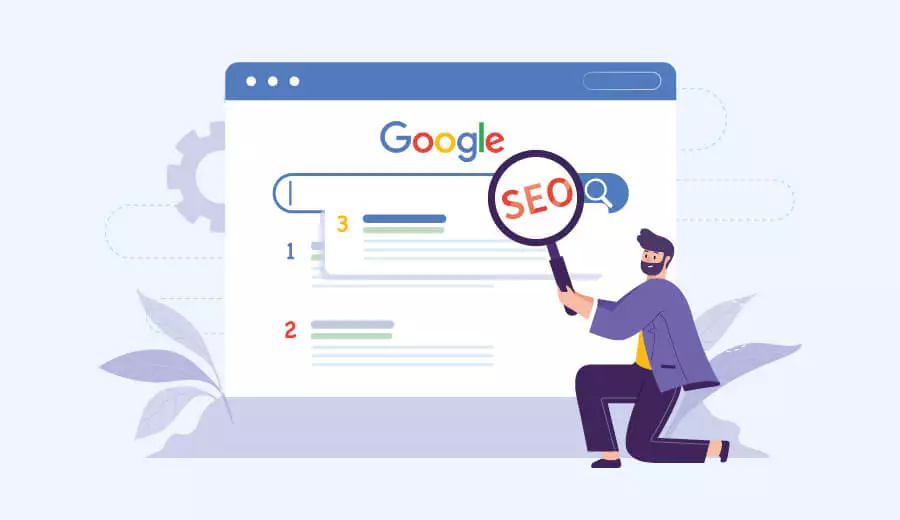 You see, submitting your blog to search engines is one thing, and making your blog rank on those search engine pages so more people can see your blog, which in turn results in more traffic or visitors, is another thing.
So, SEO simply encompasses everything you need to know and do, so that your blog has a higher chance of ranking on the search results of those search engines you submitted it to, in the midst of other blogs alike.
And below, we've included some of the most reliable sources where you can learn everything you need to know about SEO, and how to submit your new blog to the most popular search engines such as Google, and Bing.
7.
Promoting your blog content through social media platforms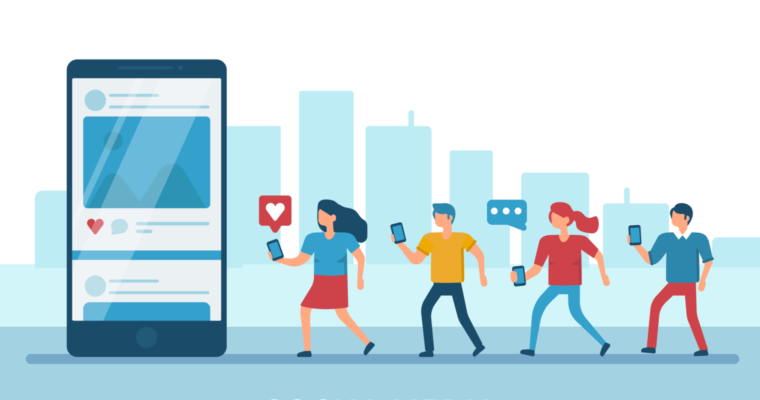 The benefits of social media platforms just can't be overemphasized. I mean these are places where lots of people choose to hang out on daily basis.
Whether it's Facebook or Twitter, Reddit, Quora, etc, you can get tons of free traffic by just writing a couple of lines of sentences with your site's link included in it, and hitting the share button.
On Facebook, you can even take things to a whole new level by creating a personalized Facebook page for your website where you can post new links to every new post you publish on the blog.
And on Twitter and other related platforms like Instagram, you can harness the power of trending hashtags to reach even more people than a normal post will do.
While for Reddit, you can sign up and join some of the most popular subreddits that are related to your blog niche, so, whenever you publish new content that you think is worth sharing, you can post it to the subreddits, and watch how visitors will flood your blog in no time.
But you shouldn't overdo things though, as overdoing things on any of these platforms is known as spamming, and it can get you suspended or banned from them, most especially on Facebook and Reddit.
So, you have to take things slow and steady, and try to build your credibility overtime on the platforms.
8.
Monetizing your blog to start earning passive income
One of the joys and main reasons why people start up a blog is that they can generate passive income with it over time.
And in case you're wondering, passive income simply means earning money from a particular business venture, such as your blog, even when you're not actively working on it, and this is called "Blog monetization".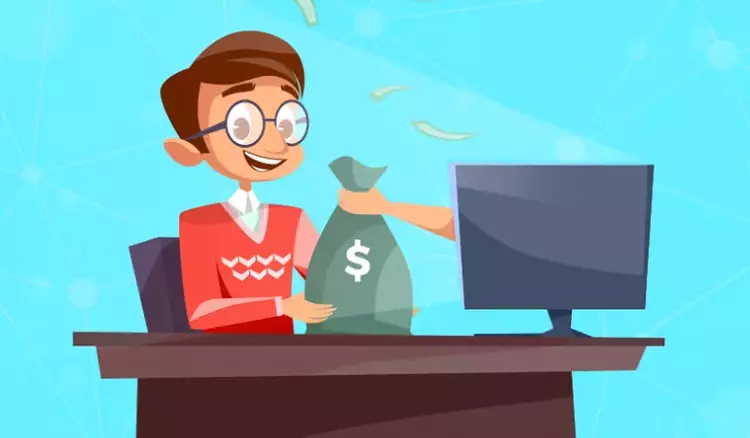 There are several ways you can monetize a blog, but some of the most popular ways of doing that today include; display advertising, for example, Adsense, affiliate marketing, or even selling your own digital products on the blog.
And for the sake of this post, we'll be shifting our focus to display advertising, using Google Adsense.
Adsense as it is popularly known is one of the easiest ways to monetize a blog especially for beginners, as you don't really have to do much on your side.
For as long as you're beginning to get a steady inflow of traffic to your blog, all you have to do is register on the Adsense publishers platform by submitting your blog.
Google will take from a few days to several weeks to analyze your blog to know if it complies with the Adsense publishers policy before accepting you into the program.
Once you're in, Google will start placing relevant adverts on your blog which visitors can see as they're moving to and fro your blog.
When a visitor comes across an advert that meets their current need, they click on it to see what product or service the advertiser is promoting, after that, Google gives you 68% of whatever the advertiser has paid them to place the advert on your blog, and they take the remaining 32%.
What I just narrated is barely the basics of blog monetization using Adsense though, so, if you want to go more in-depth on the topic of blog monetization, you can follow the link below.
Conclusion
So, as you've read, blogging is a very profitable venture even in 2022, and one that shouldn't be difficult to start for as long as you have the right guidance and tools in place.
All you need to get started are;
Decide on a niche you want to get into, one that is comfortable for you, and profitable at the same time.
After that, pick a domain name, and invest in a very reliable web hosting subscription from a reliable web hosting company.
Go ahead and set up your blog, and you can do this yourself, or by hiring a professional website developer and designer.
After your blog has been set up, it's time to start writing content, and also learning how to do proper keyword research so you don't run out of profitable topics to write about.
Don't also forget to submit your new blog to some of the most popular serach engines such as Google and Bing to get free traffic.
Also learn how to promote your blog on popular social media platforms like Facebook and Twitter to get free traffic from those places as well.
And when you've started getting a steady and reasonable inflow of traffic, you can choose to monetize your blog, so you can start earning passive income from it, even without you actively doing any work.
So, this wraps it up on the basics of starting a blog in 2022, if you have any questions, please leave them in the comments section below, and if you find this article helpful, kindly give it a thumbs up by sharing it, and as always, I'll see y'all tomorrow, #peace out.