For decades now, the battle of the mobile operating systems has been something that has divided opinions the world over. This has never been truer than within gaming circles.
Whether you're a lover of Apple or Android, there's no denying that when you're playing one of your favorite online slots on your mobile device, you want to experience optimum gameplay.
With iOS and Android steadily introducing new and improved features, it can be difficult to know which operating system is best for mobile gaming. If you are in the market for a new device and gaming is a priority, here is a useful guide to help you make the right decision to choose a new phone.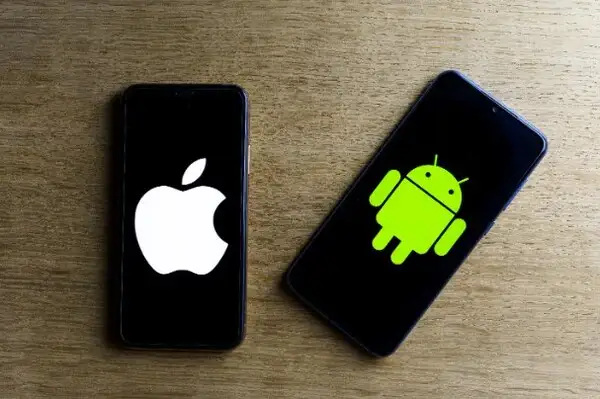 The Basics
At first glance, most people would think that iOS and Android don't look different. However, iOS is Apple's system that is primarily used on iPhones and iPads and other Apple products such as Apple TV and the Apple Watch. If you are an existing Apple user, you might find it easier to use iOS for gaming.
On the other hand, Android OS is an open-source system developed primarily by Google. The fact that anyone is free to adapt and change the system means it is more widespread across many devices. On the whole, even though Android OS might offer non-Apple users greater flexibility, iOS has better security features.
Apps
Naturally, any avid gamer needs to make sure that they can download their favorite gaming app onto their smartphone when choosing a device.
In the early days, it was fair that iOS had the advantage when it came to the number of apps that were compatible with the operating system and were available at the App Store.
However, Google's Play Store has now grown by leaps and bounds. Thanks to Android's open-source nature, It now features considerably more apps than are available on the App Store.
However, with all of this in mind, it is important to note that it isn't all about quantity, but quality that matters.
Sure, Android may offer a user more gaming apps, but you'll find that the quality of many apps on the Google Play Store is questionable. Apple's stricter standard over the apps featured on their platform means that the apps tend to function to a higher stand and are free of malicious code, which makes all the difference when it comes to user experience.
System Updates
Apple devices are known for being a long-term investment because they experience almost no performance drops over time. The main reason is that the OS updates tend to keep a device functioning optimally for about five years following its initial release.
Android updates can take months to be available for every device. Some updates have proven to be unstable, and users often report that Android updates can reduce the speed of their device, which makes the user experience somewhat frustrating.
On the flip side, new versions of the Android OS tend to be quite slow on most devices, especially on older ones and are now using a more heavily modified version of the OS.
At the end of the day, if you are an Android user, the quality of the system updates will depend on the quality of the device itself. If you are using a lower-end phone, you won't be able to make the most of the system updates when they are released.
So when it comes to updates and longevity of an operating system, Apple users win hands down.
Variety
Most loyal Apple users will tell you that it is a brand for creatures of habit. Each year, Apple launch a new phone, but the fundamental design remains the same. So if you are looking for variety, then Apple may not be the right brand for you.
Conversely, if you want a device in every different shape and size, Android phones will certainly offer you greater choice. Android options seem endless when compared to Apple iPhones. There are dozens of phone manufacturers pushing out lots of different models each year.
Even though you'll have a real wealth of options if you opt to shop for an Android phone, the quality of the device and, therefore, your gaming experience will vary according to the specifications of the phone itself. If you are already used to gaming on an Apple device, then the chances are your experience on an upgraded model will be fairly similar with some improvements.
Final Thoughts
In short, it looks like the debate over whether Android or iOS provides a better experience for online gaming is likely to be something that resurfaces year in and year out, as it has since time immemorial.
Each system has its strengths and constraints. While Apple certainly provides a more streamlined experience and is a safe bet, especially if you have regularly used Apple devices in the past. However, the downside of choosing Apple is that their devices are more expensive, you have far less choice, and the number of apps available to you is less despite their high quality.
If you are looking for more options, you'll find that Android offers you far more choice when it comes to factors such as screen size (it matters to gamers), device quality, and price points.
However, you'll have your work cut out for you as you'll need to research which models operate best for your purposes. One thing is for sure, regardless of whether you choose Android and iOS, you'll certainly have the opportunity to play some outstanding games, and you can be sure that the respective developers will continue working on improvements to give their system the cutting edge, so remember to keep your eye on the ball.