Will my Infinix Note 10 phone be getting the Android 12 update, and if so, when?
If you're an Infinix Note 10 or Note 10 Pro mobile phone user, this should be one of the burning questions running through your mind right now, right?
And to answer your question, well, I'll start by saying it's a 50% yes, and 50% no kind of situation.
Why?
Read Also: All Infinix mobile phones that are most likely to be getting the new Android 12 version update in 2022.
Reason is, first of all, we all know Infinix as a company that doesn't really take the software update practice seriously on its smartphones. I mean, literally, none of their smartphones ever get a new android version or software security updates even for once in their lifetime.
The only time they did something like that was way back in 2017 when they updated the Infinix Zero 4 and Infinix Note 4 phones from the Android 6.0 Marshmallow version which they came with in the box, to Android 7.0 Nougat version.
Oh, and the Infinix Note 5 and Note 5 Stylus also got their own fair share of android updates too, two years of updates for that matter, but that was only because those phones were androidOne devices, meaning that Google was the one in charge of their software, so the updates were taken care of by them.
If you want to learn more about androidOne phones and how they differ from other phones, you can follow the link below.
Learn More:
• androidOne smartphones, how are they different from other smartphones?
• Infinix XOS UI vs Google's androidOne software, what you should know.
So, since then, these are the only Infinix phones I can account for that have ever received a new software update.
But, recently, there has been quite a lot of rumors flying all over the place claiming that Infinix will be updating a handful of smartphones, probably starting from next year if the rumors turn out to be true eventually, but my fingers are still very crossed on this;
With reason being that;
This is not the first time that we are getting such promises from Infinix, I mean, they literally came out publicly last year to announce that the Infinix Zero 8 and Note 8 smartphones will be getting Android 11 updates, but up till this moment, these very near-flagship phones are still languishing with the Android 10 version running on them.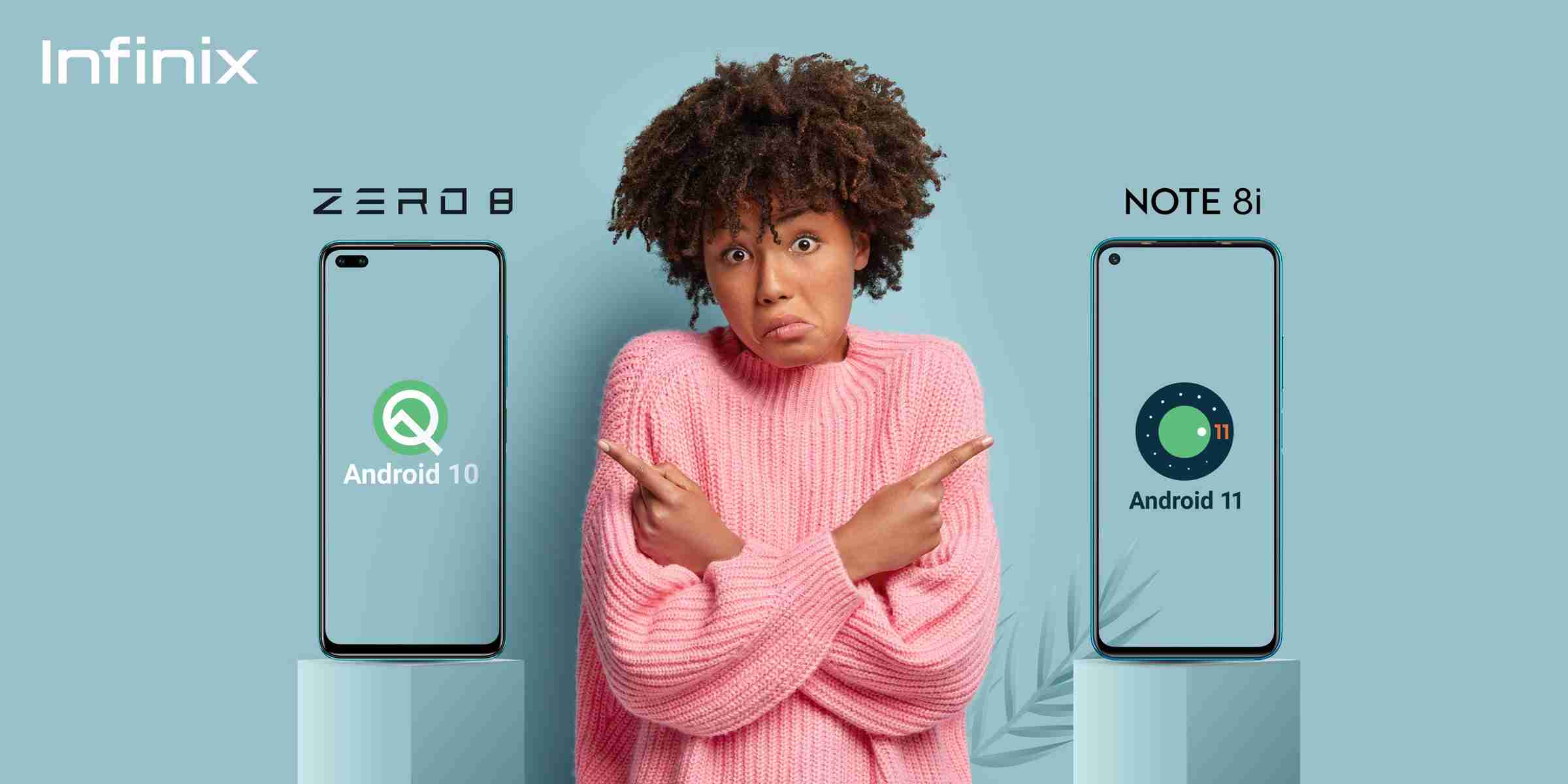 So, because of that, I don't really take the Infinix company seriously when it comes to the android version and overall software update practices on its smartphones.
So, concerning the question of if your Note 10 and Note 10 Pro phones will be getting the new Android 12 version update?
Well, I'll conclude by saying it's a matter of time, as only time can tell at this point, we just have to keep our fingers crossed and wait to see what Infinix comes up with, but I'll advise you not to put your hopes too high, seeing how past records of the company has been when it comes to things like these.
And even if these aforementioned phones will be getting the said update, trust me, it's definitely not happening this year, probably from next year (2022), and upwards.
And that wraps it up for today on the topic of the Infinix Note 10 and Note 10 Pro Android 12 updates.
Kindly share your thoughts on this issue with us by leaving a comment in the comments section below, and if you find this article helpful, kindly give it a thumbs up by sharing it, and as always, I'll see y'all tomorrow, #peace out.
Read Also
• 10+ best Infinix smartphones you shouldn't miss buying this year.