It is no longer news that on January 14th 2021 precisely, Samsung will be launching its first wave of flagship smartphones for 2021, consisting of the Samsung Galaxy S21, the S21+ and the Samsung Galaxy S21 Ultra.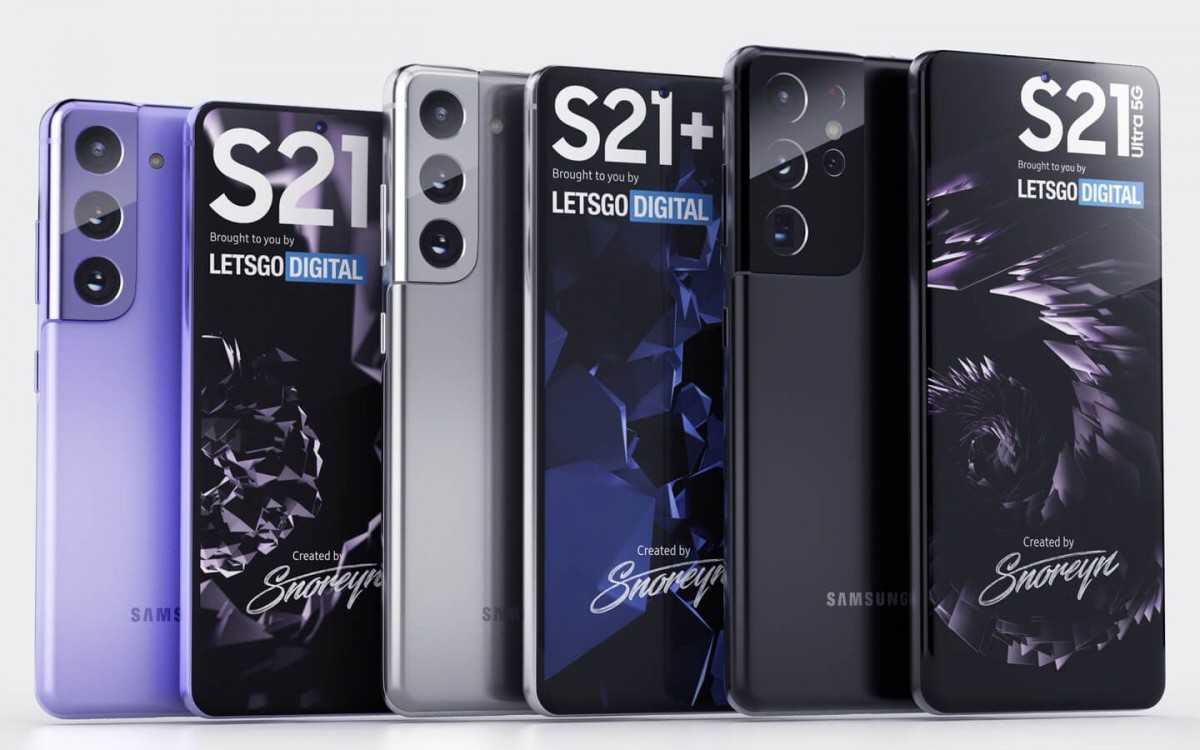 And in case you don't know, things are likely gonna be taking a different turn, a U-turn rather when it comes to Samsung smartphones, and trust me, it's not looking like it's going to be a good one.
For example, it is rumored that the regular Galaxy S21 and the S21+ will be making use of flat display panels and plastic backs, while the premium looking curved display and front and back glass design will be reserved only for the Ultra model of these three smartphones.
This was exactly what Samsung did with the Galaxy Note20 and Note20 Ultra smartphones, which ended up getting them a ton of criticism than applauds from the public, and it seems they're even enjoying the backlashings.
Read Also – 5 reasons why you should never buy the regular Samsung Galaxy Note20 smartphone, and buy the Galaxy S20 instead.
Even as of yesterday, a new rumor came in, pointing that the Samsung Galaxy S21 models will not ship with chargers and earphones in their boxes. Source: GSMArena.
Personally i don't want to believe that this particular rumor will turn out to be true, but it is very likely that it will definitely turn out so, because with the way things are taking a totally different route in the smartphone industry both in terms of design, pricing, features, spec, etc, no one knows from what angle will the next sad news be coming from.
So with that, today we'll be bringing together in this post, all the rumors that we've heard so far concerning Samsung's next-gen Galaxy S smartphones for 2021, so you'd know what you should be expecting, come January 14th.
And without further ado, let's get started… #enjoy
Samsung Galaxy S21 Rumor Roundup – Display
Flat displays.
1080p resolutions.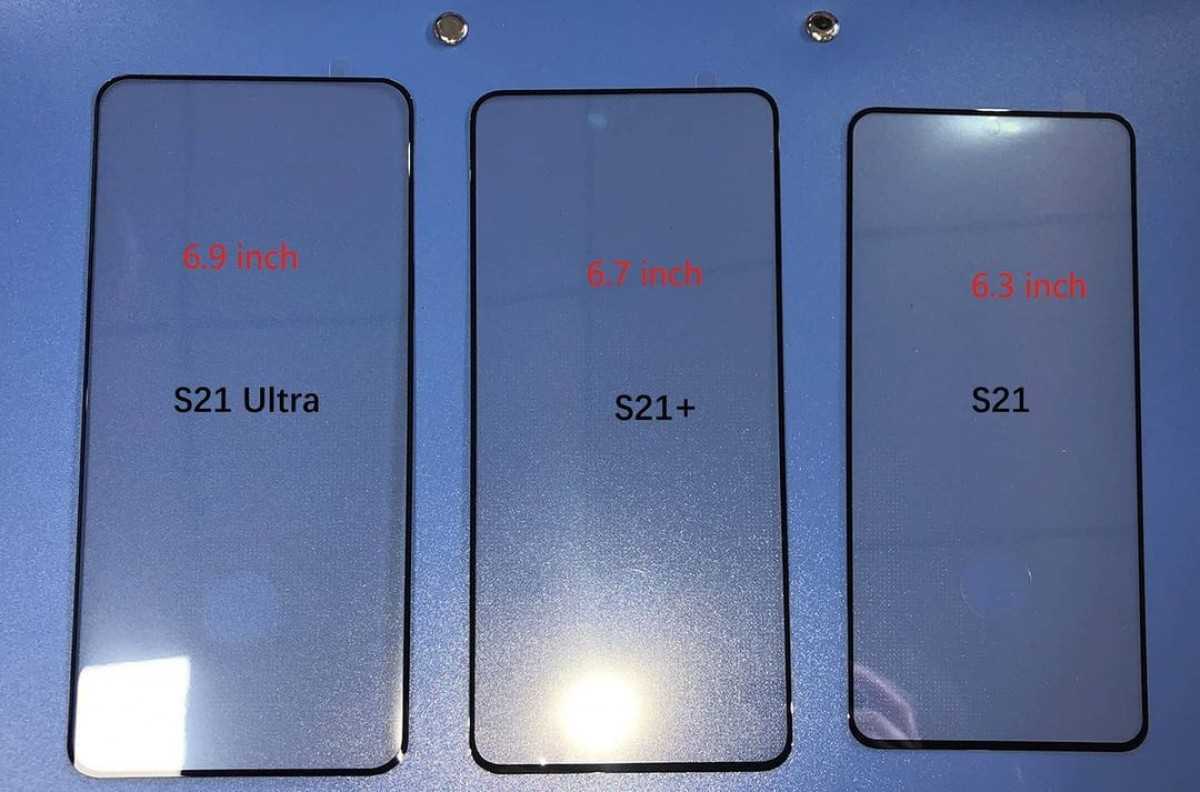 As if using flat displays and plastic backs on the Galaxy S21 and S21+ isn't enough sad news already, it is also rumored that both phones will be shipping with Full HD+ (1080p) resolution displays on them, as opposed to the Quad HD+ resolutions that Samsung uses on all of its Galaxy S smartphones in the past, notwithstanding if they're the plus, ultra or regular versions or not.
Now in terms of whether the displays on the regular and plus versions will be flat or not, personally i know that maybe a handful of people wouldn't be bothered by this, because as you know, quite a lot of people actually prefer their smartphone displays to be flat instead of curved by the sides, folks like Marques Brownlee from MKBHD.
But personally, I feel that curved displays is a mark of "premiumship" on smartphones if there's any better word to describe that. And the funniest thing about this whole bruhaha is that it was Samsung that started this curved display thingy on smartphones, and just recently, as other smartphone OEMs such as Xiaomi, OnePlus, Oppo, Huawei, etc are fast adopting it, then they drop it. Why?
As for the display sizes, the three phones are rumored to come with 6.3 Inches, 6.7 Inches and 6.9 Inches display sizes respectively for the three models.
Design
Plastics and more plastics.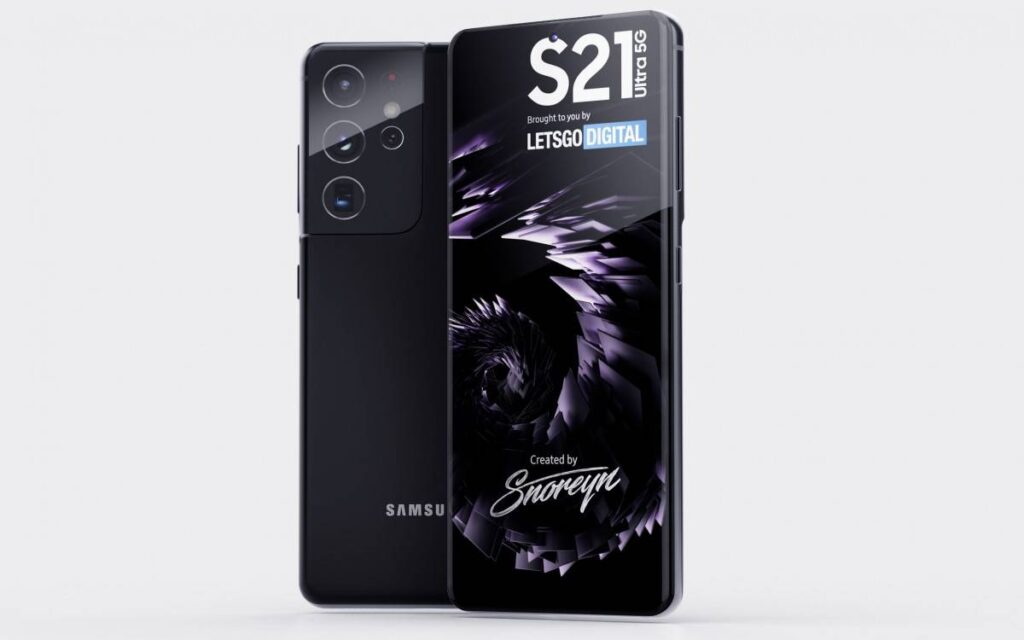 In terms of design and like i already said earlier, the Galaxy S21 and S21+ models are likely going to come with plastic backs just as Samsung did with the regular Galaxy Note20 smartphone earlier this year, will the premium glass body will be retained only for the Ultra model of these smartphones.
And in terms of overall design, it seems things will look a bit slightly different from other Samsung Galaxy S phones that we've been used to seeing in the past, most especially in terms of their camera arrangement.
Camera
As for cameras, well we don't have much details about those, but it is likely that the Samsung Galaxy S21 and S21+ models will ship with exactly the same camera numbers and specs just as this year's Galaxy S10 and S10+ models did.
in fact, it is rumored that the cameras that will be on the Galaxy S21 and S21+ will be the exact same lens that were used on the S20 and S20+ models, a 12MP main lens, a second 12MP ultrawide lens, and finally a 64MP telephoto lens.
While for the Ultra version of them, we're likely going to see an improved 108MP main lens, in other words, this will be the Samsung's second generation 108MP lens.
Then it will be followed closely by a 10MP periscope telephoto lens, a third 10MP regular telephoto lens, and finally a 12MP ultrawide lens.
On the front will be a 40MP lens for the Galaxy S21 Ultra, while the regular Galaxy S21 and S21+ models will make do with a 10MP sensor for each.
Samsung Galaxy S21 Rumor Roundup – Hardware
As you already know as it has always been the norm, Samsung's 2021 flagships will be coming in two variants for different locations. The ones with Qualcomm's latest Snapdragon 888 chipset will be launching and available in the USA, China and Korea, while the rest of the world gets still the newest and best inhouse-built processor from Samsung ever, the Exynos 2100.
Though the Exynos processors from Samsung has always fallen behind in terms of performance and speed as opposed to its Snapdragon counterparts year in year out, and that is the reason why a lot of folks out there are upset with Samsung.
Like why would you make some phones available with Snapdragon processors for some select people in some certain parts of the world, and then ship a slow underperforming Exynos processor to the rest people in the rest part of the world, at the same price with their Snapdragon counterparts?
But we just hope things will change entirely by next year when the phones eventually launch, just as things are beginning to change in terms of their design, features, and even accessories.
So we hope that things will change in this aspect as well, and let Exynos processors be able to match up to, or even outperform their Snapdragon counterparts.
Accessories – What's in the box?
Like i said earlier, rumors are pointing that Samsung might be very likely to take Apple's route for the next Galaxy S smartphones, by not including accessories in the box of the Galaxy S21 smartphones.
So when you spend up to a thousand dollar plus on a Samsung Galaxy smartphone next year, you will still need to spend some extra cash to purchase those accessories that usually comes bundled with them in the box, most especially a charger.
This particular rumor dropped just yesterday, so no one can ascertain to how authentic that they are for now, but if Apple could remove the 3.5mm headphone jack from their phones, and every other smartphone OEM followed suit, then i don't see any reason why i shouldn't believe that this rumor will definitely turn out to be true.
Conclusion
So in conclusion, here is everything that you should be expecting from Samsung with the Galaxy S21 smartphones from next year.
Flat display panels on the regular Galaxy S21 and S21+ models.
Plastic rear panels for same Galaxy S21 and S21+ models.
Subtle curved display and front and back glass panel for the Galaxy S21 Ultra model.
Triple rear cameras for Galaxy S21 and S21+, precisely 12 + 12 + 64MP lens.
Quad rear cameras for Galaxy S21 Ultra, 108 + 10 + 10 + 12MP lens.
10MP front facing cameras for both Galaxy S21 and S21+, 40MP for S21 Ultra.
Snapdragon 888 or Samsung's Exynos 2100 SoC depending on your location.
No accessories in their boxes if you get one.
And so, that will be all for today, give this post a thumbs up by sharing it if you enjoyed reading it, and as always, I'll see you all tomorrow, #Peace Out.
Read Also
▪ Two screens, one sliding phone – Samsung's latest patent design reveal a sliding phone with two screens.